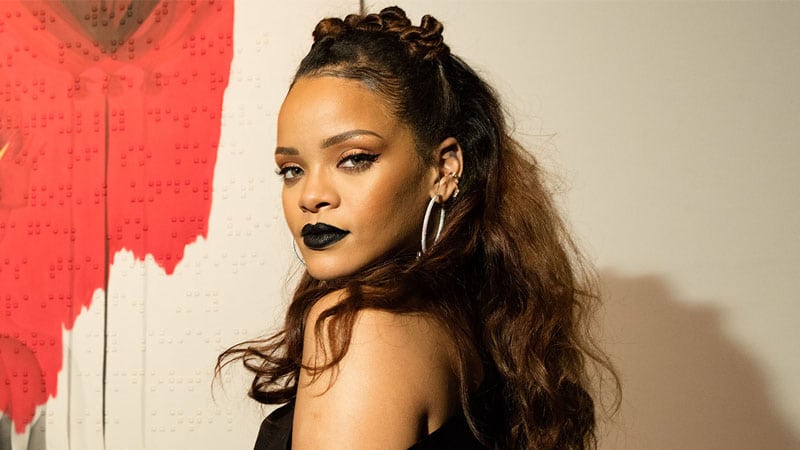 From Rihanna's new makeup line with LVMH to Tiffany and Co.'s e-commerce collaboration with Net-a-Porter, these are the top international fashion news stories of the week.
Raf Simons to Present Spring 2017 at Pitti Uomo
Raf Simons has confirmed that he will be showing his Spring 2017 collection at the menswear trade show, Pitti Uomo. The bi-annual event will take place from June 14 to 17 and is located in the Italian city of Florence.
The former Dior creative director has exhibited at Pitti Uomo before, both for his eponymous label and for Jil Sander.
"I am thrilled to be there again this season to present my S/S collection as well as a special project we are developing especially for Pitti," said the designer.
Gwyneth Paltrow is Launching Her Own Goop Clothing Line
Gwyneth Paltrow is continuing the expansion of her lifestyle brand Goop with the upcoming launch of a Goop clothing line. The idea for an apparel range was initially discussed last year but brought forth no definite information. A proposed launch date has now been set and is not too far away.
"In September, we're going to launch apparel, and it's very exciting," said the Oscar winner.
The move into fashion comes as a follow up to Paltrow's recent expansion into beauty which has seen positive results for Goop. It also sees the actress join the ranks of celebrities which have turned their hands to fashion, such as Beyonce, whose Ivy Park athleisure range debuted this week.
Rihanna Signs with LVMH to Create a Beauty Brand
Adding to her already large portfolio, Rihanna has just signed with LVMH to create a new makeup range. The new range will be called Fenty Beauty by Rihanna and is set to debut in autumn 2017 (spring for us down under).
Rihanna will be working with the Kendo division of LVMH which is also responsible for Marc Jacobs Beauty and Kat Von D.
"Fenty Beauty by Rihanna is a beauty rocket ship that will appeal to a huge and diverse global audience," said David Suliteanu, CEO of Kendo. "We are aiming for the stars."
Rounding out her busy schedule, news was also released this week that a Rihanna documentary is in the works.
Louis Vuitton to Show Cruise Collection at Rio's Niterói Contemporary Art Museum
Although it was known that this year's Louis Vuitton cruise show was going to be held in Rio de Janeiro, Brazil, it was not known what the venue would be. This week Louis Vuitton announced that it will be showing its 2017 cruise collection at the Niterói Contemporary Art Museum. The futuristic building, which resembles a flying saucer, was designed by Oscar Niemeyer and will play host to the show on May 28th.
"The setting inspired me right away… It's about being transported into a relationship where nature, geography and architecture come together," said the creative director, Nicolas Ghesquière.
Louis Vuitton isn't the only luxury brand to merge architecture with fashion for the upcoming resort season. Dior is off to Blenheim Palace while Gucci takes over Westminster Abbey.
Tiffany and Co. Pushes E-Commerce with Net-a-Porter Collaboration
Luxury delivered to your door is now even more obtainable thanks to the news that Tiffany and Co. are partnering with Net-a-Porter to sell a range of its products. Net-a-Porter will be the only authorised e-commerce site to sell Tiffany and Co. outside of the brand's own online store.
Online shoppers will have access to a range of Tiffany and Co. collection products for a limited time, starting on April 27.
"Tiffany is such an important brand in luxury jewellery, and its heritage holds a special meaning for so many of our customers at Net-a-Porter," said Sarah Rutson, Net-a-Porter's vice president of global buying. "We are thrilled to serve as Tiffany's first ever global e-commerce partner, an extraordinary coup for both brands."
Tiffany and Co. also launched a Snapchat account this week indicating a possible plan to target younger consumers.
SUBSCRIBE TO OUR NEWSLETTER
Subscribe to our mailing list and get interesting stuff and updates to your email inbox.