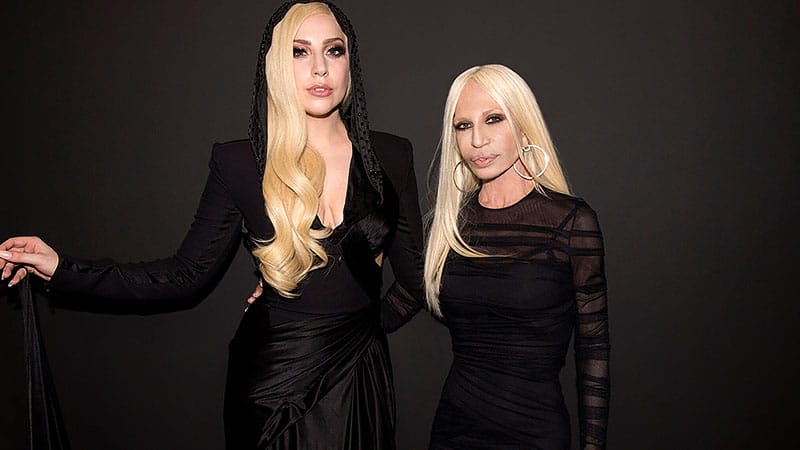 From Stella McCartney's debut of menswear range to the fashion industry's reaction to Trump's win, these are the top international fashion news stories of the week.
Stella McCartney Debuts Menswear Collection
In February it was first reported that Stella McCartney had a possible menswear line in the works. Since that time, fashion fans everywhere (gents in particular) have waited with bated breath to see what the much-loved designer would create. While the recent Paris Fashion Week provided the first glimpse into what to expect from the collection (McCartney's husband, Alasdhair Willis, wore one of her designs at the brand's Spring/Summer show), fans and shoppers have remained eager for more. This week, that wait drew to a close as Stella McCartney officially debuted her first-ever menswear collection.
The debut took the form of a party at London's iconic Abbey Road Studios (a location the McCartney family know very well!). Additionally a presentation of the brand's Spring 2017 women's range, the celebratory event turned out to be a star-studded affair. Celebrities such as Orlando Bloom, Kate Moss, Beth Ditto and Salma Hayek were all in attendance on the night.
As for the collection itself, the label delivered sharp tailoring spliced with unique knitwear, plenty of slogan pieces, and bold prints and patterns.
Sophia Amoruso's Nasty Gal Files for Bankruptcy
Ten years after Sophia Amoruso launched Nasty Gal, the American fashion retailer has filed for bankruptcy. On Wednesday, the business petitioned a Californian court seeking Chapter 11 bankruptcy protection. The move follows on from recent challenges for the company, including the layoff of 10% of its staff in February and a string of accusations surrounding wrongful termination, discrimination and a "toxic" work environment.
As well as the business filing for bankruptcy, reports also state that Amoruso will step down from her position as executive chairwoman. The #GirlBoss took on the role last year after stepping down as CEO and has since published a second book and made this year's Forbes list of America's richest self-made women.
"Our decision to initiate a court-supervised restructuring will enable us to address our immediate liquidity issues, restructure our balance sheet, and correct structural issues including reducing our high occupancy costs and restoring compliance with our debt covenants," said Sheree Waterson, Nasty Gal's current CEO. "We expect to maintain our high level of customer service and emerge stronger and even better able to deliver the product and experience that our customers expect and that we take pride in bringing to market."
Lady Gaga Reportedly Set to Play Donatella Versace
Since it was announced that season three of American Crime Story would focus on the murder of Gianni Versace, everyone has been wondering who will be cast in the main roles. This week, the casting of one such main role may have been revealed. According to reports, FX has chosen singer and actress, Lady Gaga to star as Gianni's sister, Donatella Versace. Following the death of the late fashion designer in 1997, Donatella took over the Versace label, becoming creative director. Today, Donatella still helms the brand and has become close friends with numerous celebrities, including Lady Gaga.
The 10-episode season will follow on from the highly successful first season, titled 'The People v. O.J. Simpson' and the upcoming second season, focusing on the aftermath of Hurrican Katrina. The show, which is also an anthology series, has ties to American Horror Story which could grow if American Crime Story casts Gaga as well.
Gaga's role in the series is yet to be confirmed by FX. Likewise, all other castings for the show remain a mystery. This includes who will be chosen to play the legendary, Gianni Versace, himself.
Net-a-Porter Reveals Collaboration with Reformation
Net-a-Porter has teamed up with cult-favourite, L.A. label, Reformation to release a special capsule collection. Comprising of 21 pieces, the collection, which is now available for purchase, is sold exclusively through Net-a-Porter. Featuring plenty of chic, party looks, the collection has dropped just in time for the upcoming holiday season. From gorgeous silk, slip dresses to sleek jumpsuits and feminine wrap dresses, the collaboration is sure to have you covered for every event.
Along with looking good, Reformation is also a brand doing good. The label consciously creates its clothing with sustainable fabrics while "incorporating better practices throughout its supply chain to make beautiful styles at a fraction of the environmental impact of conventional fashion."
Fashion Industry Reacts to Trump's Win
This week, not only the whole of America waited with nervous anticipation to see who would become the country's next president, most of the world did. Following on from a captivating and emotionally-charged campaign period, citizens took to the polls to cast their votes in the 2016 election. Votes were then counted and it was announced, to much surprise, that Donald Trump had beaten Hilary Clinton to become President-elect.
The dramatic upset has since caused many angered and disappointed Clinton supporters to voice out their frustrations and uncertainties. Included amongst those voicing their opinions in the aftermath of the election, are key members of the fashion industry. While some had clear concerns and were undoubtedly upset, others appeared in shock and disbelief. A select few, however, have tried to remain positive and peaceful during this tumultuous time.
See some of the reactions from well-known names below.
SUBSCRIBE TO OUR NEWSLETTER
Subscribe to our mailing list and get interesting stuff and updates to your email inbox.