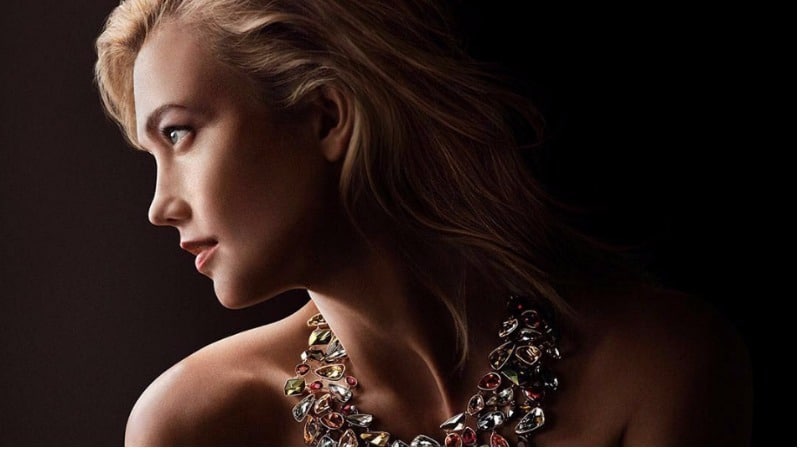 This week, researchers invented a new high-tech smart fabric, while Ugg boots and Crocs received high-fashion, designer makeovers. Discover these stories and more as we reveal this week's top international fashion news.
Researchers Create High-Tech Fabric Destined to Change the Future of 'Wearables'
As the worlds of fashion and technology continue to collide, the concept of 'wearables' is expanding. Currently, smart watches are becoming the new norm in high-tech timepieces, while innovators are embedding smart technology into clothing such as jackets and shoes. The next step in this futuristic fashion evolution is the creation of high-tech fabric. This week, researchers from the University of Manchester invented flexible battery-like devices that can be screen-printed onto fabric to power wearables.
The innovation broadens the horizons for smart textiles. Predicted uses include creating workout gear to track performance, lightweight military clothing, or health monitoring clothing that can measure physiological conditions in real time. Beyond this, the possibilities expand to communication, and potentially even the first 'wearable computer'. The process to create this fabric involves the use of graphene-oxide supercapacitor ink. These supercapacitors act as rapid charging batteries to charge devices, such as wearables, almost instantly. Additionally, they are as flexible and as lightweight as cotton, thus making it possible to effectively screen-print them. Unlike your smart phones or your shiny new laptop, these devices embedded onto fabric are waterproof. In other words, you're not going to blow up your washing machine with your new smart dress. As fashion strides into the realm of the future, it is undeniable that designers will be lining up to try this revolutionary new invention.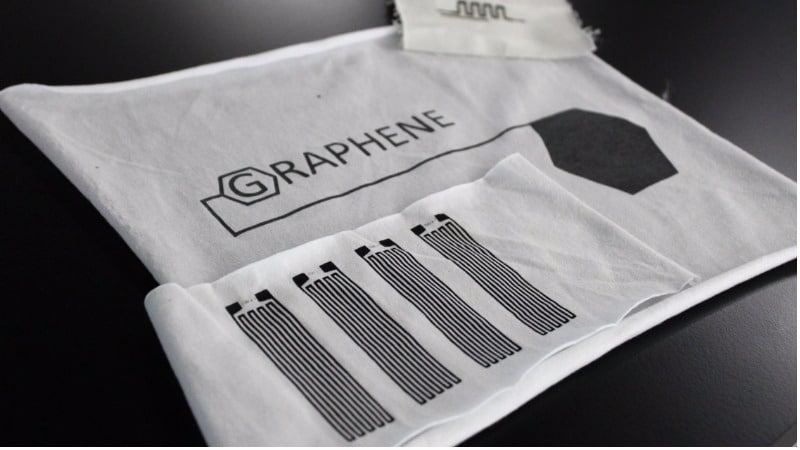 Jeremy Scott Unveils Secret Collaboration with Ugg Boots
From The Simpsons to Barbie, Mickey Mouse to McDonald's, designer Jeremy Scott is famous for incorporating pop culture into his designs. His latest project, revealed this week, injects his signature street-wear meets high fashion aesthetic into another rebellious collection. A secret fan of the classic Ugg boot, Scott is collaborating with the woollen footwear giant on a Fall 2017 capsule collection. Set to debut on September 13, the collection will feature eight redefined styles.
 

President of Ugg, Andrea O'Donnell, commented that "this collaboration stretches what the brand stands for and what we can do design-wise." Accordingly, Scott's designs are eye-catching and transform the iconic boots with his high-voltage visions. One pair of boots now features the tongue-in-cheek embroidered text of "Ugg" on one foot and "Life" on the other, while another pair has burning flames licking up the sides. The collection also includes black boots adorned with contrasting bright crystals and beaded flowers. The reveal of the remaining five designs will occur in the coming weeks.
Kate Moss Launches Signature Makeup Kit
Kylie's done it, Kim's done it, and now Kate's doing it. Celebrity makeup lines are rapidly becoming a mega million, or in Kylie Jenner's case, billion dollar industry. Now, chic British supermodel, Kate Moss, is launching her signature makeup palette. Created in collaboration with the luxury Japanese beauty brand, Decorté, the 'Kate Moss Favourites' kit takes inspiration from the model's classic looks.
The collection includes six shimmering eye shadows, which come in taupe, brown and a 'moss' green. For the lips, four matte lipsticks are available in classic Kate colours such as berry, pink, nude and red. Sophisticated and simple, it also includes eyeliner, brow pencils and bronzer. Book your flights to New York, because the must-have model kit will be available exclusively at Saks Fifth Avenue late this August.
Christopher Kane Ventures into the Jungle with New Crocs Collaboration
Boundary pushing designer Christopher Kane cemented his love of Crocs this week, revealing another collaboration with the opinion-dividing clog footwear. Truly polarizing, Crocs have been spotted on a host of famous faces including Leighton Meester, Jared Leto and Michelle Obama. They also, however, made it onto Time magazine's 2010 list of one of the world's "50 Worst Inventions". Despite this, Christopher Kane has returned to the clunky shoes once again, stating his love for the "slightly awkward" shoes that "might be perceived by some as 'ugly'".
In the past, Kane has presented luxury Crocs embellished with rough mineral stones and a marbled, earthy print for his SS17 Spring Summer collection. For Fall 2017, it was all about the fur. Now, the latest collaboration ventures into the jungle, with an animal print design featuring in a range of colours. With exotic, shining pom-poms and beaded flowers adorning the shoes, they make an eye-catching addition to his Pre-Fall 2017 line. The collaboration is available here now.
Adidas Originals Reinvents The Past with New, Dystopian Ad Campaign
Adidas Originals has travelled back in time, reinventing and reinterpreting history with their latest ad campaign. With the slogan, 'Original is never finished', the futuristic campaign is the third instalment of the brand's dystopian collection series. This time around, it channels famous images such as Botticelli's 'Birth of Venus' painting and Leonardo Da Vinci's 'Vitruvian Man'. Da Vinci's work was selected by Adidas as a representation of 'power, proportions, and a perception of an ideal.' It also focuses on the symbolism of Ancient Egypt, as it seeks to reimagine the 'perfect human.'
The campaign videos feature an eclectic cast that includes Kendall Jenner, Young Thug, 21 Savage, Playboi Carti and James Harden. Each of the figures brings to life these renowned ideals in a new, original way. As Adidas has promoted, it wants its designs and its customers to "challenge the meaning of originality. Recreate your own cultural moments. Remake the past your own way."
Jason Wu Designs 10th Anniversary Collection for Atelier Swarovski
Reaching double digits is a milestone in any child's life. For a world famous, luxury jewellery house, turning ten is equally as important. This week, Atelier Swarovski celebrated its 10th anniversary, with a new 'Mosaic' collection designed by Jason Wu. The Canadian artist and fashion designer is famous for his ability to blend feminine, timeless classics with American sportswear elements. As a child, he used tiny dolls as mannequins for his handmade designs, resulting in the exquisite craftsmanship and attention to minute detail that appears in his work today. As a result, Wu is the ideal candidate for a brand that focuses on luxury detail and cutting edge design collaborations.
SUBSCRIBE TO OUR NEWSLETTER
Subscribe to our mailing list and get interesting stuff and updates to your email inbox.