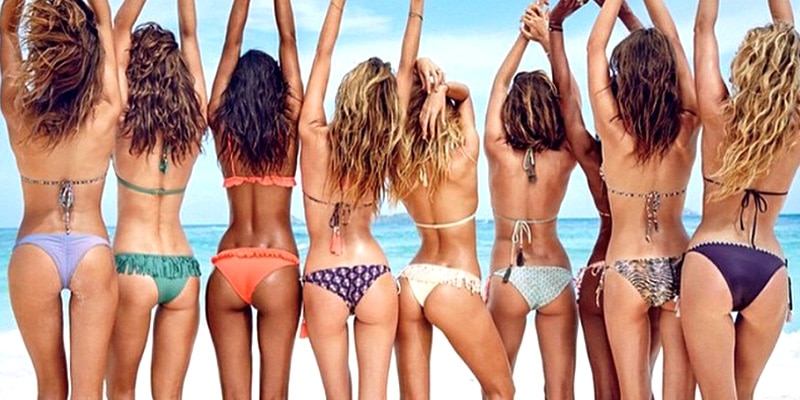 From the surprising new artistic director announcement at Balenciaga, to Victoria's Secret's sparking controversy with their Photoshopped picture, here are the top fashion news stories this week – and you definitely don't want to miss them.
Victoria's Secret Controversy
Victoria's Secret is a brand known for it's beautiful models and delicate underwear, but they found themselves in hot water recently when they shared a photo of a brunette model who has one of her butt cheeks edited out. The photo was uploaded to the brand's Facebook page and captioned it with, "Truly. Madly. Cheeky."
Social media users were quick to notice that the model's left butt cheek appeared to be missing entirely, and shared their thoughts about Photoshopping. One user wrote, "I don't think you can call it "cheeky" if she only has 1 cheek." Another shared similar sentiments, writing, "Horrible horrible photoshopping. Completely unnecessary, Victoria's Secret…"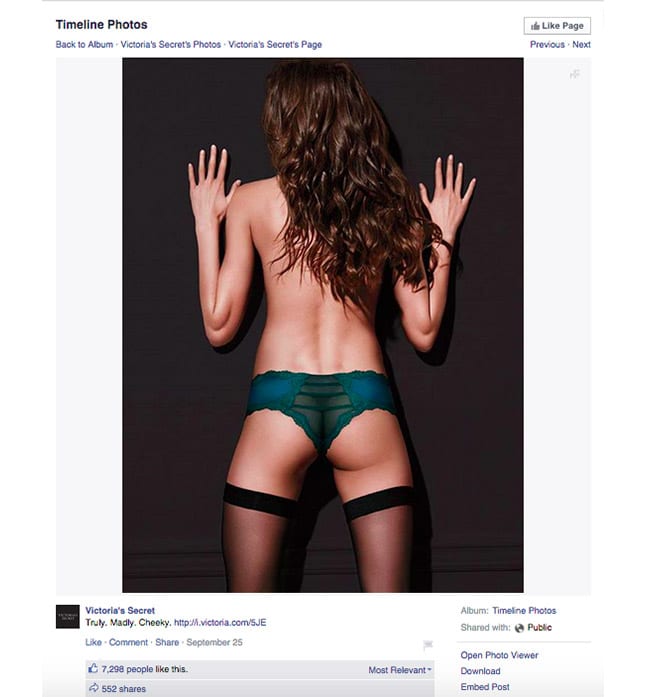 Apple's New Fashion-Tech Accessory
Technology and fashion are once again collaborating, as Apple follows up its watch with some brand new bling: a Ring Computing Device. The company reportedly applied for a patent with the United States Patent & Trademark Office and intend to create a finger-ring-mounted touchscreen. No doubt tech savvy fashion lovers will be thrilled with this news, but whether it will be the next big thing remains to be seen.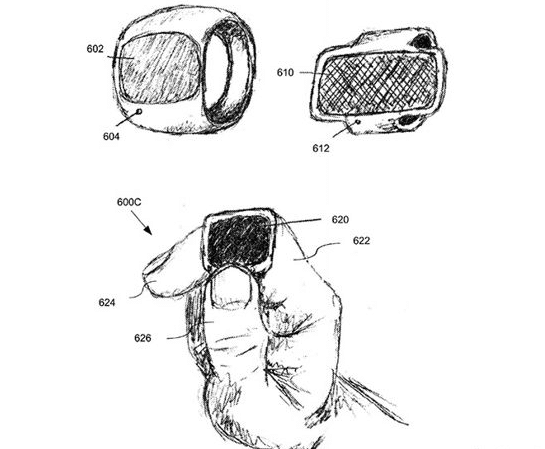 Balenciaga Appoints a New Artistic Director
Bigger and better things are coming for French luxury brand Balenciaga, as the brand recently announced their decision to appoint Vetements' head designer, Demna Gvasalia, as their new artistic director.
Gvasalia will become the third artistic director for the brand in just four years, and the decision was a surprising one. Speaking of his new role, Gvasalia said in a statement, "I am delighted to welcome Demna Gvasalia, a powerful emerging force in today's creative world."
François-Henri Pinault, Kering's chief executive and chairman, said in a statement that "Demna Gvasalia embodies a unique approach to the profession, marked by a sociological observation of the wardrobe's essentials and the way he remains humble and rigorous in his creative work."
Frozen Inspired Designer to Make an Incredible Gown
Disney's movie Frozen proved to be a massive hit at the box office, but it also had a significant effect on the fashion world and even inspired designer, Alfred Angelo, to create a dress inspired by Queen Elsa's wedding dress.
The gown was presented at the latest Disney Fairy Tale Weddings Bridal Collection in New York City on Wednesday and included sheer sleeves, off-the-shoulder straps, a fitted bodice embellished with sequins and gems and a stunning draped skirt. This is not the first time Angelo showed off his Frozen inspiration, as last year he recreated a blue gown based on Elsa's dress. Stunning is an understatement.
Target Features Their First Ever Plus-size Model
This week in menswear something very special happened: Target featured their first ever plus-size male model, Zach Miko.
The blond-haired, blue-eyed model stands at 6'6″ and is helping change the fashion industry for the better: by expanding retailer's lines and promoting all body shapes (menswear is finally taking cues from the progress made by womenswear). Miko is modelling for the "big & tall" section of the retailer's website, and the first-time model is actually one of the only male models in the range that actually has a body shape that matches the description.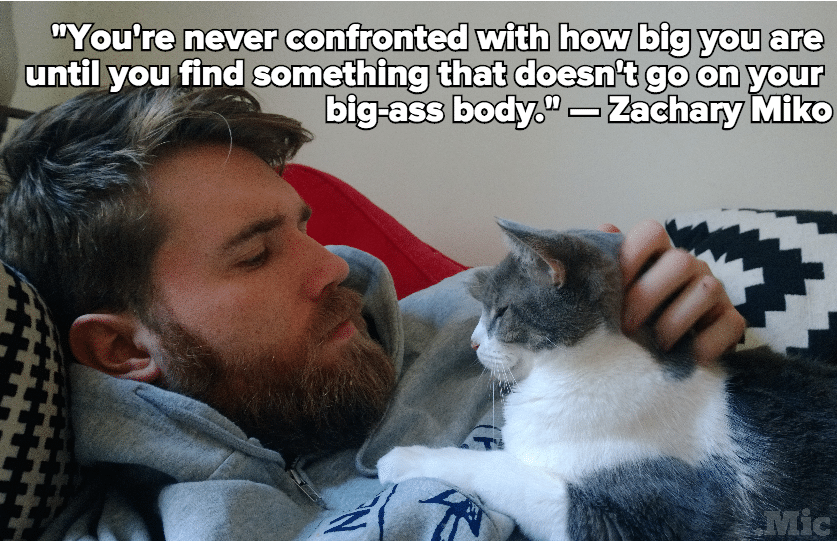 SUBSCRIBE TO OUR NEWSLETTER
Subscribe to our mailing list and get interesting stuff and updates to your email inbox.