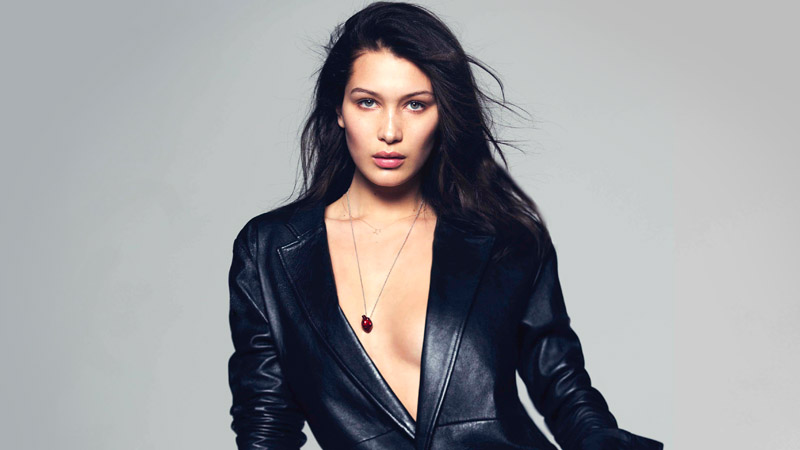 From Anthony Vaccarello's appointment as Saint Laurent creative director to Gucci's merge of its men's and women's runway shows, these are the top international fashion news stories of the week.
Anthony Vaccarello Confirmed as Saint Laurent's New Creative Director
It's finally official. After months of speculation Anthony Vaccarello has departed Versus Versace and is the new creative director of Saint Laurent. Vaccarello succeeds Hedi Slimane who departed the brand last week.
"Mr. Saint Laurent is a legendary figure for his creativity, style and audacity. I am extremely grateful for the opportunity to contribute to the history of this extraordinary house," said Vaccarello upon the news of his appointment.
The designer, who also fronts his eponymous label, will show his first Saint Laurent collection this October. The show will take place in Paris with the collection to be part of the Spring/Summer 2017 calendar.
Gucci to Merge Men's and Women's Collections into One Runway Show
Following in the footsteps of Burberry, Gucci is combining its men's and women's runway presentations into one show. The news comes not as a surprise but rather as a natural next step for the brand whose creative director often uses collections to explore ideas of androgyny. The designer also has a noted penchant for casting a few male models in his women's shows and vice versa.
"It seems only natural to me to present my men's and women's collections together. It's the way I see the world today," said Alessandro Michele in a statement.
Unknown yet is how the brand plans to cater to both men's and women's press and buyers and whether it will show during men's fashion week, women's fashion week or neither.
Bella Hadid Set to Walk at Australian Fashion Week
American model, Bella Hadid is set to walk the runway at Australian Fashion Week. The younger sister to Gigi Hadid has been confirmed as a special guest of Mercedes Benz Fashion Week Australia.
Taking place next month in Sydney, Bella will walk exclusively for the brand Misha Collection. Bella, who is contracted with the modelling division of event organiser IMG, will open and close the show.
This fashion week also marks the first time that brands will focus on Resort collections. The move changes the Australian schedule to closer align with the international fashion calendar.
Alice + Olivia to Host a Pre-Coachella 'See Now, Buy Now' Runway
Alice + Olivia is planning to cater to the ever-growing festival market by holding a "see now, buy now" runway just days before Coachella. Of recent years the annual music festival in California has turned into a fully-fledged fashion event and brands are jumping on-board. Many brands have even created entire collections around the event and now Alice + Olivia creative director, Stacey Bendet is taking things a step further.
The show, which is a collaboration with Neiman Marcus, will be held in Los Angeles just two days before the festival begins. The presentation will feature a collection of new Grateful Dead-inspired designs alongside pieces from the brand's Spring 2016 range. It will be shown at NeueHouse, Hollywood on the 13th of April with 12 items available for purchase online immediately after.
"A see now, buy now runway show is something I have been wanting to do for a few seasons but it took time to feel out when and where felt right," said Bendet. "I came up with the idea to have the show around Coachella and have the runway looks be based upon things that every girl would want to wear to a music festival."
Valentino Reportedly Offered €500 Million to Buy Balmain
This week rumours surfaced that Valentino was vying to buy Balmain and that the company was offering €500 million. The apparent acquisition bid was reported by a French newspaper but so far there has been no official confirmation on the subject.
Valentino, which is owned by Qatari investment firm Mayhoola, may not be the only one interested in buying Balmain however. It has been reported that a Chinese group and an American investor have also made offers.  A decision was expected during the week but as of yet there has been no announcement on the subject.
Whether the rumours are true or not, any decision rests in the hands of late owner Alain Hivelin's heirs. Reports first surfaced in February that they were planning to sell the brand and that a sale mandate had been given to a French investment bank.
SUBSCRIBE TO OUR NEWSLETTER
Subscribe to our mailing list and get interesting stuff and updates to your email inbox.