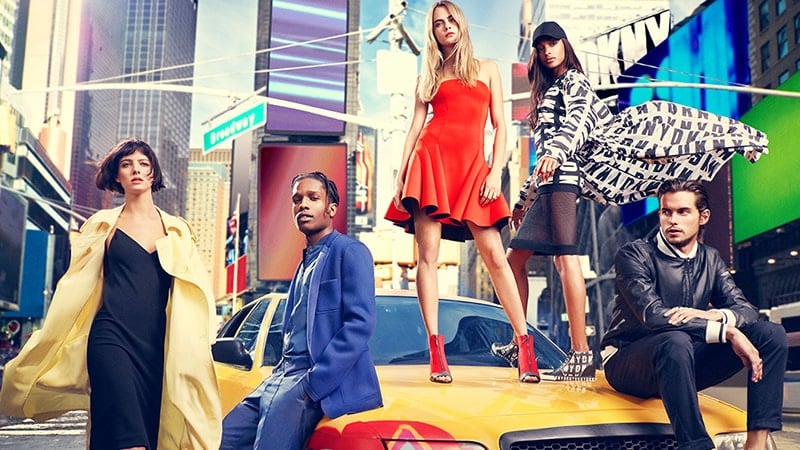 From Clare Waight Keller's departure from Chloe to Schiaparelli's Haute Couture status, these are the top international fashion stories of the week.
Clare Waight Keller Rumoured to be Departing Chloe
The rumour mill is spinning once again as yet another designer looks set to depart the label they helm. This time, the rumours surround Chloe creative director, Clare Waight Keller. According to reports, Waight Keller is preparing to leave the French luxury brand when her current contract finishes up in March.
Should Waight Keller decide to depart the brand, Natacha Ramsay-Levi may be the woman taking over. The Louis Vuitton womenswear designer, who's second in command to Nicolas Ghesquière, is the primary name being offered regarding the position.
For the time being, Chloe has declined to comment on the situation.
Schiaparelli Granted Haute Couture Status
Schiaparelli has officially been granted Haute Couture status by the French Couture Federation. French fashion's governing body announced the news this week, revealing that the label had received the title at a meeting of a commission of France's Industry Ministry on December 16.
The label was founded by Elsa Schiaparelli in 1927 and found great success in the '30s as a rival to Chanel. By 1954, however, Schiaparelli had decided to close her legendary label. It wasn't until 2006 that the archives and rights of the brand were acquired and 2012 when the label was resurrected.
There are now 15 fashion houses that carry couture credentials as the strict requirements make it a difficult title to achieve. Along with the newly appointed Schiaparelli, Julien Fournié was also granted the Haute Couture title on December 16. Other prestigious houses on the list include Chanel, Jean Paul Gaultier, and Dior.
DKNY Opts Out of New York Fashion Week
DKNY is that latest brand to announce that intends to sit out of the upcoming New York Fashion Week. The American label has revealed that it will not partake in its usual runway show format this upcoming Fall 2017 show season and that it will skip its intended time slot. The brand's runway had been slated for February 15, but instead, DKNY will hold private showroom appointments.
The decision to step away from its usual runway show comes amidst an overhaul for DKNY. The brand recently announced the departures of its co-creative directors, Dao-Yi Chow and Maxwell Osborne, with no replacements yet named. On top of that, Donna Karan International was also sold to G-III Apparel Group last year and its CEO, Caroline Brown stepped down around the same time as Chow and Osborne.
While DKNY will boycott the runway altogether in the upcoming Fashion Week, other brands will simply be heading for a new location. Tom Ford, Tommy Hilfiger, Rachel Comey, and Rebecca Minkoff have all announced that they'll be off to L.A come show season.
A Supreme and Louis Vuitton Collaboration May Be in The Works
As far as collaborations go, this may be one of the biggest. According to rumours based on leaked photos, streetwear cult favourite, Supreme may be collaborating with luxury fashion label, Louis Vuitton. Although neither of the two brands has commented on the possible partnership, plenty of fans are already getting excited about the notion.
The collaboration rumours can be traced down to two very suspicious photos. The first of which was a picture of a sweater emblazoned with both the Louis Vuitton and Supreme logos. According to reports, the sweater had been spotted backstage at LV casting by a model.
The second photo, however, came straight from Louis Vuitton men's artistic director, Kim Jones' Instagram. Jones posted a photo of Supreme sticker on top of some Louis Vuitton signature printed leather recently. He then promptly deleted the post, making fans very suspicious.
American Department Store Macy's to Cut 10,000 Jobs
Renowned American department store, Macy's has begun the New Year with an announcement that it will cut over 10,000 jobs. The news comes after a reportedly disappointing holiday period for the retail chain and is part of a large restructuring plan to boost the struggling business.
The restructuring of Macy's organization will save the retailer an estimated US$550 million and will allow the company to refocus its financial efforts. This includes expanding more into the digital realm while reducing the brand's physical footprint.
On top of the 10,000 jobs to be cut, Macy's has also announced the closure of 68 stores, three of which already shuttered during 2016. Of the remaining 65 stores to close, 63 will shut by America's springtime and the other two will close around mid-year.
Maybelline Names Manny Gutierrez its First-Ever Male Ambassador
In October, Covergirl welcomed its first male face, makeup artist and social media star, James Charles, and now Maybelline has followed suit. The New York makeup brand revealed this week that beauty influencer and vlogger, Manny Gutierrez is its newest campaign star and first-ever male ambassador.
Gutierrez, who's also known as Manny MUA, is one of the most well-known "beauty boys" and counts an incredible three million followers on Instagram. He also has over two million subscribers to his YouTube channel where he posts his makeup tutorials.
In his role as Maybelline's first male ambassador, Gutierrez is starring in the brand's newest campaign. Designed to promote the label's Big Shot mascara, the campaign also stars beauty blogger and Instagram star, Shayla Mitchell, who's also known as Makeup Shayla.
SUBSCRIBE TO OUR NEWSLETTER
Subscribe to our mailing list and get interesting stuff and updates to your email inbox.