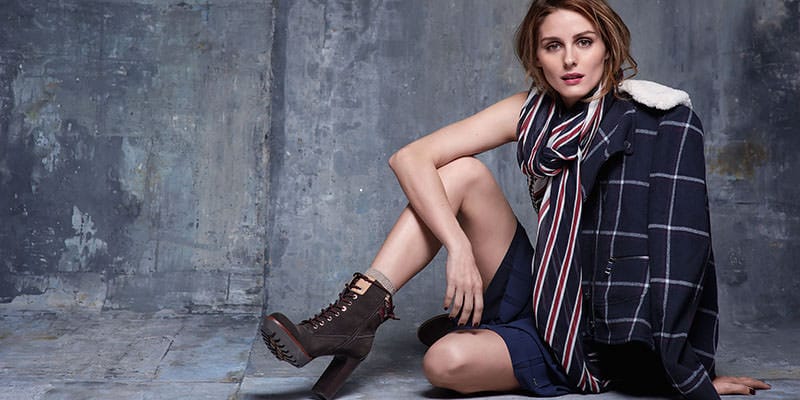 From Gucci's new show location at Westminster Abbey to Brooklyn Beckham's new job as a photographer for Burberry, these are the top international fashion news stories of the week.
Tom Ford Ditches New York Fashion Week for Consumer Schedule
Tom Ford announced this week that he is ditching New York Fashion Week and the traditional fashion calendar to show his next collections on a consumer schedule. Originally meant to be presented on February 18 at NYFW, Tom Ford will now show his Autumn/Winter 2016 Men's and Women's collections in September. This shift will see the show align with the retail cycle and items become available for purchase on the same day as their presentation.
"Our customers today want a collection that is immediately available," said the designer. "We spend an enormous amount of money and energy to stage an event that creates excitement too far in advance of when the collection is available to the consumer."
Tom Ford isn't the only brand to decide to prioritise customers with this see-now, buy-now format. Burberry also revealed this week that it plans to overhaul its future runway shows to present just before collections hit stores.
Brooklyn Beckham Turns Photographer for Burberry
Brooklyn Beckham has spent this week as Burberry's latest photographer. The eldest child of David and Victoria Beckham spent time shooting for the brand's latest fragrance campaign. The #THISISBRIT campaign is an advertisement for Burberry's Brit fragrance and was shot on location by 16 year old Brooklyn. Brooklyn has previously spoken of his passion for photography and had the process of his first major shoot documented on Burberry's social media.
Not everyone is happy about Brooklyn's latest role, however. The Beckhams are well-connected to Burberry with Brooklyn's younger brother Romeo even starring in multiple campaigns for the British brand. As such, criticism is mounting that the appointment of Brooklyn as photographer is a nepotistic stunt. But with 6 million Instagram followers, Brooklyn may have been hired more for his social influence and reach than last name.
Stefano Pilati Calls it Quits with Ermenegildo Zegna
Head of design, Stefano Pilati has called it quits on his time at Ermenegildo Zegna. Pilati made the announcement earlier this week that he will be stepping down from his position at the menswear label. Pilati also oversaw Zegna's womenswear brand, Agnona, until July last year, at which time he stepped down from the role.
"I have given much consideration to this decision and after thoughtful conversations with Gildo Zegna, we have reached the conclusion that the mission he entrusted me with had been fulfilled," said Pilati. "I now wish to focus on other projects that I had put aside in order to achieve our common goals with Zegna Couture."
As for who will replace Pilati? It has been announced that Alessandro Sartori will be returning to Zegna as artistic director. Sartori previously held the position of designer at Z Zegna before heading to Berlutti which he left this week.
Olivia Palermo for Nordstrom Line Revealed
Celebrity and street style star, Olivia Palermo has teamed up with Nordstrom for a collaboration which is about to hit stores. The collection has now been revealed and is poised to go on sale tomorrow. Looks from Olivia Palermo + Chelsea28 can be viewed online at Oliviapalermo.com and are just as stylish as you imagine.  The collection contains a mixture of chic modern pieces with a healthy dose of 70's detailing. Sleeveless trench coats, chic blouses, off-the-shoulder tops and stylish co-ords all make this collection lust-worthy.
Pieces start from U.S. $68 and are sure to sell well. After all, Palermo does have a cult-like following for her en pointe styling. She also has over 3 million Instagram followers making it no surprise that retail giant Nordstrom tapped her for this collaboration.
Gucci to Show Cruise Collection at Westminster Abbey
In a history-making fashion show, Gucci will show its Cruise 2017 collection at Westminster Abbey, London. The Italian luxury label will be the first ever fashion house to show at this iconic and historic location.  Since the initial announcement earlier this week, details have now been confirmed for the event including the exact date. June 2 will see Gucci models descend upon the famous Cloisters at Westminster Abbey for the pre – spring/summer show.
Although the location for the show is unique and intriguing, it does buck the trend of other high fashion labels which plan to show their Cruise collection in exotic locations. Far from fashion capital London, Chanel plans to show its Resort 2017 show in the very off-the-(fashion)-grid, Cuba.
Gigi Hadid Received Runway Tips from Naomi Campbell Before the VS Show
Although Gigi Hadid seems to live the perfect life, she, like many of us, has struggled with criticism and confidence issues. Gigi revealed that in the lead up to her Victoria's Secret runway debut that she felt insecure about her runway walk. Luckily, she received some confidence boosting help from modelling pro, Naomi Campbell.
"I go to her hotel and we end up practicing walking in the hallway of the hotel," said Gigi. "Italian families are coming out to watch and she's like, 'Don't look at them, keep walking, they're your audience.' After getting a lot of different opinions about my past Fashion Week I went into the VS show thinking, 'Yeah. Maybe I am different,' but I have heard Naomi saying, 'Bitch better have my money after I walked for her.' So it's going to be fine. If people don't like how I walk then they don't have to watch."
SUBSCRIBE TO OUR NEWSLETTER
Subscribe to our mailing list and get interesting stuff and updates to your email inbox.