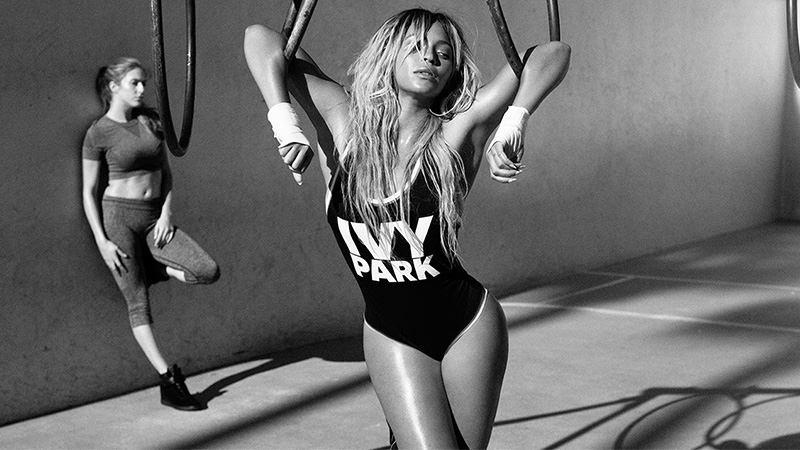 From Hedi Slimane's departure from Saint Laurent to Beyoncé's entrance into the athleisure market, these are the top international fashion news stories of the week.
Saint Laurent Confirms Hedi Slimane Departure
In January rumours surfaced that Hedi Slimane was departing Saint Laurent. Now, months later those rumours have been confirmed. Saint Laurent and its parent company, Kering, confirmed the news this Friday that the creative director was indeed stepping down.
"I am very grateful to Hedi Slimane, and the whole Yves Saint Laurent team, for having set the path that the House has successfully embraced, and which will grant longevity to this legendary brand," said Kering CEO François-Henri Pinault in a statement.
Slimane spent four years at the helm of Saint Laurent in that time he revitalised the brand's image to what it is today. Including the creation of the brand's now signature rock and roll edge and the dropping of "Yves" from the brand name. As to who will replace the man that had such an impact on the brand, Anthony Vaccarello has been the suspected replacement since January.
You Can Now Get Married with ASOS (Or Can You?)
The pranksters over at ASOS have done it again this year, creating an April Fools joke which had a few brides-to-be reconsidering their wedding plans.
The ASOS Chapel promises to offer betrothed couples an unforgettable wedding day (or at least it would if it were real). The trickery came in the form of a press release and Instagram post by the company creating a mixture of curiosity, excitement and suspicion. By adding "Wedding" to their shopping carts customers were promised a ceremony on the ASOS catwalk, hot models as ushers, transport in a decorated ASOS delivery van, Instagram-able flower arrangements, a joint "Saved Items" page as a registry, and the bride and groom's outfits from the ASOS wedding collection.
The unique package had some shoppers dreaming of the day while others caught on quickly to the joke. After all, ASOS had to expect some suspicion after last year's male, clip-in topknot prank worked so well.
Manolo Blahnik Partners with Farfetch to Launch Online
Luxury footwear company, Manolo Blahnik has launched its first global e-commerce site with the help of Farfetch. Farfetch announced the news this week saying that Manolo Blahnik is the first company to power its site using Farfetch Black and White.
Farfetch Black and White is a new division of the brand which allows the business to offer single-brand online platforms. Meaning that brands can have the access to Farfetch's technological advances in an independent environment.
Farfetch CEO, José Neves also revealed that in addition to Manolo Blahnik, three other brands are planning to launch their e-commerce sites with Farfetch Black and White in the upcoming months.
Beyoncé Reveals New Activewear Line, Ivy Park
Amongst her busy schedule and recording demands, Beyoncé has somehow found the time to break into the athleisure market. The first look at the soon-to-be-released activewear line has been revealed this week.
Named Ivy Park, the label is set to be launched in less than two week, on April 14. Created as a partnership between the singer and Topshop's Sir Phillip Green, the label features a range of women's activewear apparel including bodysuits, sports bras and leggings. Ivy Park will be available internationally through companies such as Topshop, Net-a-Porter and Nordstrom.
The first look at the collection comes in the form of a video which features Beyoncé wearing Ivy Park designs while working out and talking about the meaning behind "Park". See it for yourself below.
Louboutin Introduces Nude Shoes for Every Skin Tone
Nude no longer needs to mean just beige thanks to Christian Louboutin. The luxury footwear company has extended its collection of nude shoes to suit every skin tone this week.
The collection, which offers a range of heels, now comes in seven different shades of nude in order to better cater to diverse skin tones. Also on offer for the collection is a new range of pointed ballet flats that comes complete with a little bow.
Intended to suit everyone, the colours of the collection range from the likes of porcelain to a deep chocolate hue.  Inclusive and much appreciated by the consumers, the new range is seeing a lot of positive feedback.
SUBSCRIBE TO OUR NEWSLETTER
Subscribe to our mailing list and get interesting stuff and updates to your email inbox.