Is Donatella Versace Really The New Face of Givenchy?
Could it be true? Is the new face of Givenchy none other than the Vice President of the Versace Group, Donatella Versace? Givenchy's creative director Riccardo Tisci's latest Instagram snap certainly suggests so.
Taking to Instagram on Tuesday night, Tisci posted a gorgeous black and white picture, featuring both himself and his "ultimate icon" Donatella Versace. Tisci gave away quite a bit of information about the future plans for the Fall 2015 campaign in the caption of the photograph, which was shot by Mert Alas and Marcus Piggott and styled by Carine Roitfeld.
"So proud and honoured to introduce my new ultimate icon: Donatella Versace… FW15 Givenchy Family Campaign MORE TO COME SOON! @givenchyofficial @versace_official#mertandmarcus @mertalas @macpiggott@carineroitfeld #donatellaversace #loveandrespect#givenchycampaign #FW15," Tisci wrote – and could the fact that it was referred to as a family campaign mean that more of Tisci's close friends will be featured in the future campaign shots?
Donatella also re-posted the snap on her own account, captioning it, "For my talented friend Riccardo. Together we break fashion boundaries today!"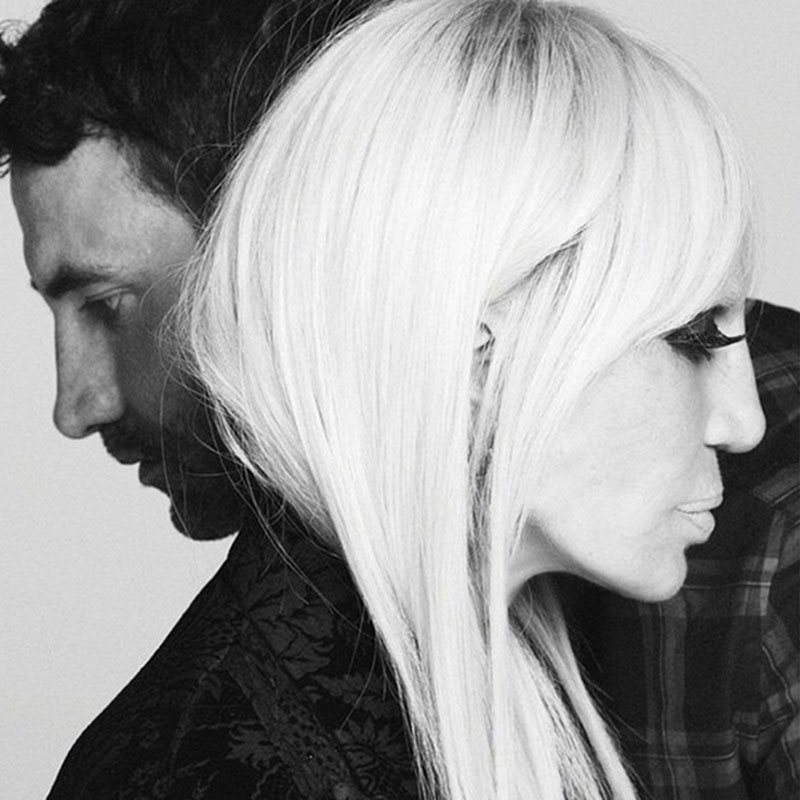 It's Finally Here: Rihanna's First Puma Ad!
The fashion world has been eagerly awaiting Rihanna's first Puma ad as the brand's creative director, and it's finally here.
We're used to seeing Rihanna's very sultry, skin-baring campaigns but this latest ad for the athletic brand is a nice change of pace. The singer was announced as Puma's creative director back in December and she is also a part of the latest campaign of the Pulse XT sneakers, which she dons in the image, along with a crop top, striking leggings and a visor hat.
"An icon who does it all needs a shoe that can keep up. Introducing the Pulse XT," Puma captioned the badass snap. And if this is an indication of what's to come, we're super excited.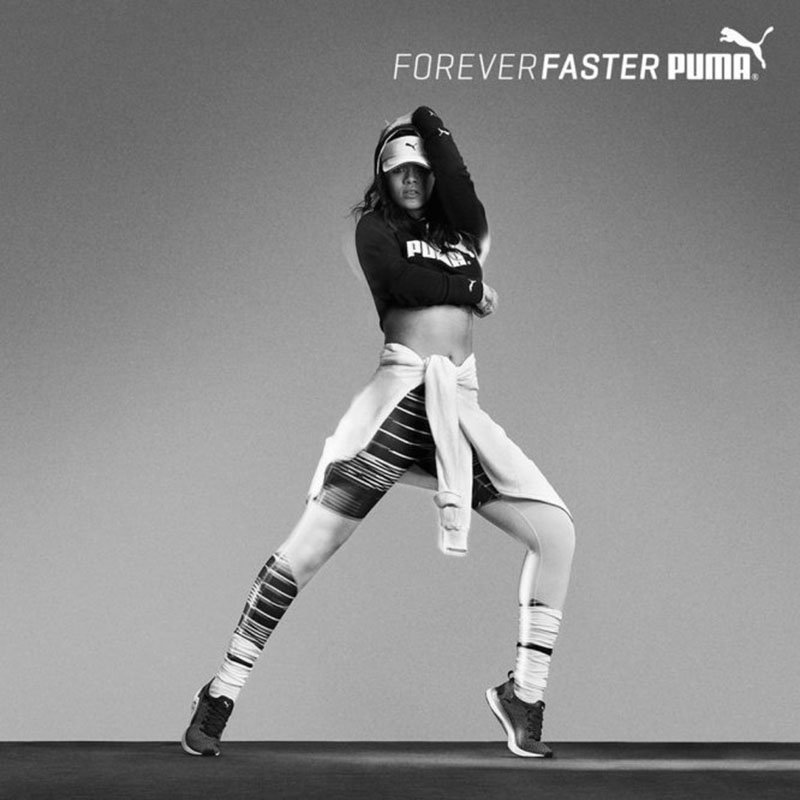 We Can't Wait to Meet The Royal Baby, But Is Today The Day?
It's royal baby fever all over the world! There has been much excitement across the world, but especially in the area surrounding the Lindo Wing at St Mary's Hospital in Paddington, London, as fans of the Duchess of Cambridge Kate Middleton eagerly await the newest addition to England's royal family.
And there may not be long to wait now, because according to reports, the tot, who will be fourth in line to the throne, is already overdue. There were many reports suggesting that Prince William and Kate's second child would be born on Friday, but we have only now hearing the news of Duchess of Cambridge going into labour. And speaking of the gender of the baby, one family friend of Prince William and Kate says that the Duchess would love a baby girl.
"I reckon Kate would love a little girl," a friend told People magazine. "So I would be really happy for Kate if she did."
And Kate is not the only one who would love a little girl around the house, because Prince Charles told fans at an event on Thursday that he and his wife, Camilla, the Duchess of Cornwall, would love a granddaughter.
"We're hoping for a granddaughter," he said. Of course, we'll give you an update as soon as we have one!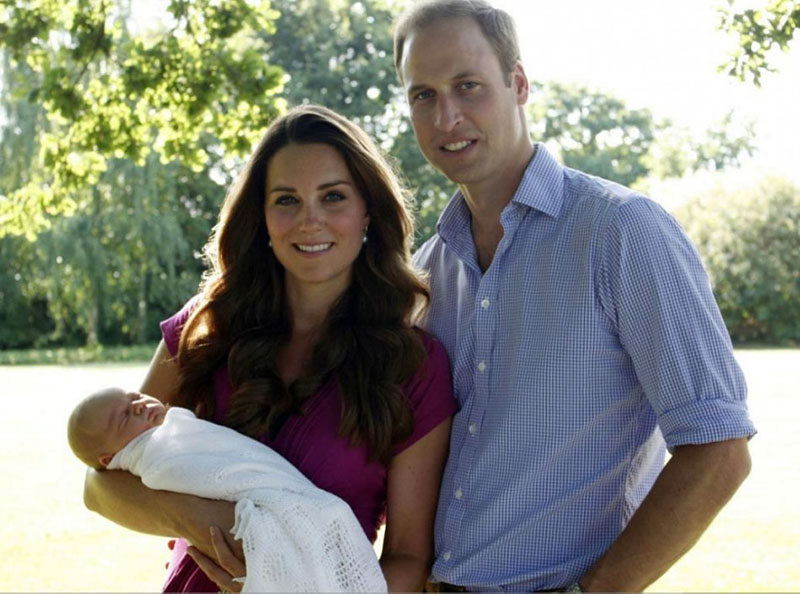 The Style.Com as We Know and Love Might Soon Be Disappearing
We've long been fans of Style.com, but according to Business of Fashion, Condé Nast has plans to make some changes to the site and it will soon be transformed into a virtual shopping destination.
We're not sure whether to be thrilled that there will be another e-commerce site, or sad to say goodbye to the Style.com that we have come to know and love since it's launch in 2000. But this change is said to taking place because of the recent success and increased growth prediction for Vogue.com, which was launched only 5 years ago.
"Vogue.com in the US is going through a massive growth period," Bob Sauerberg, president of Condé Nast, told Business of Fashion. "We are investing into it and expanding it to create that as our premium digital fashion destination. It's about getting behind Vogue.com and taking much of the content at Style.com and bringing that content and the audience over to Vogue."
This means that all the fashion-forward news, trends and pictorial inspirations that you once headed to Style.com for will now we found on Vogue's new site, VogueRunway.com. As for the new e-commerce site, it's expected to launch in the U.K. this fall, and then in the U.S. in early 2016.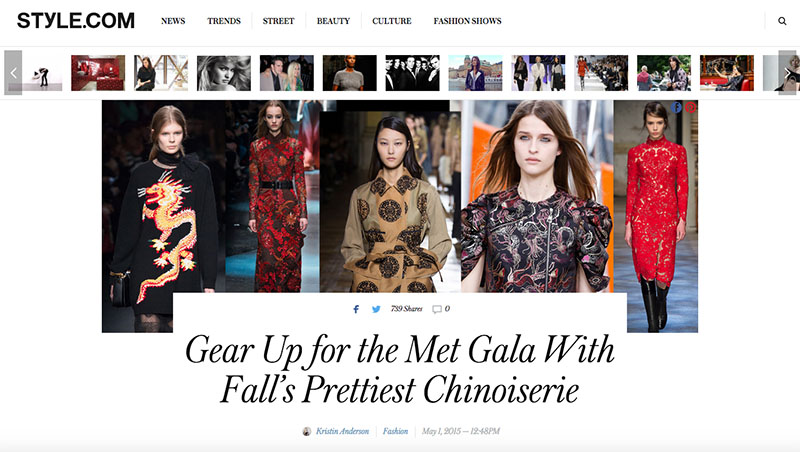 SUBSCRIBE TO OUR NEWSLETTER
Subscribe to our mailing list and get interesting stuff and updates to your email inbox.