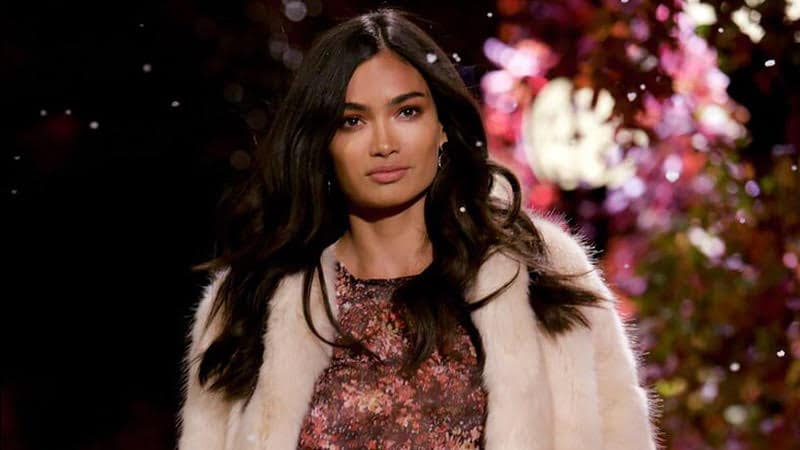 This week in fashion, Chanel launched a podcast with Apple Music, Virgil Abloh was appointed as Louis Vuitton menswear artistic director and Victoria's Secret Agnel Kelly Gale was the face of KOOKAÏ's Winter '18 runway. Find these stories and more as we reveal this week's top international fashion news.

Chanel Launches a Podcast With Apple Music
Lovers of fashion and podcasts, we are about to make your week, because Chanel has launched a podcast series with Apple Music. British Creative consultant and close friend of Karl Lagerfeld, Amanda Harlech hosts the series titled 3.55 Handbag Stories. As the series unfolds, Harlech will speak to ten influential women in the fashion industry. So far we know guests include author Anne Berest and models Soo Joo and Stella Tennant. Oh, and did we mention the podcast also take place inside Coco Chanel's apartment during fashion week?
Virgil Abloh is Appointed Louis Vuitton's Menswear Artistic Director
Making his name as Kanye West's right-hand man, Virgil Abloh is now the new artistic director of menswear at Louis Vuitton. Despite having no formal training in fashion, Abloh has had some very impressive fashion feats. He had worked closely with Kanye West before launching his own hugely successful label called Off-White. Abloh's appointment follows Louis Vuitton's collaboration with Supreme last year, cementing that streetwear is now a huge player in high fashion. The blend of streetwear and high-end looks is something that Abloh has pioneered with his label Off-White. Vowing to continue to work with his own label, Off-White has already collaborated with Jimmy Choo, Nike and soon Ikea. Abloh's new position certainly indicates that there are exciting times ahead in this new ear of fashion.
ASOS will now Show its Ranges on Diverse Body Types
ASOS is now making it possible for shoppers to see the same outfit on a range of body types. Augmented reality will be used to demonstrate how clothing will look on different frames. The new technology is currently only available across womenswear on the UK site. It has been hugely successful with shoppers praising the new feature and calling for menswear to receive the same treatment. ASOS plans to expand the feature globally online and on their app. This is a huge step forward for the retailer. Asos are no strangers to receiving praise for its diverse and positive body stance. Last year ASOS made positive waves by refusing to retouch stretch marks on models. They have also carried dedicated Curve, Tall and Maternity lines for quite some time.
Kering, H&M and More Commit to New Sustainable Practices
Releasing its first-ever CEO Agenda, Global Fashion Agenda is collaborating with Kering (Gucci, YSL, Puma, Balenciaga), H&M, Target and more. The initiative details seven of strictest sustainability practices that fashion brands must adhere to in 2018. The CEO Agenda offers executives clear guidance as to how to focus their sustainability efforts. This is the first time such major players in the fashion industry have gotten involved with the non-for profit organisation. The guidelines include safer water, chemical and energy use, and creating respectful and secure work environments. Other priorities are better wages, reducing the negative impact of existing fibres and developing more sustainable fibres.
Victoria's Secret model Kelly Gale was the face of KOOKAÏ's Winter '18 runway
Swedish model Kelly Gale strutted her stuff for KOOKAI as the face of the label's L'Hiver '18 La Parisienne runway show on Tuesday. Infront of 250 VIP Guests, Victoria's Secret goddess debuted the Aussie label's winter collection at Melbourne's Meat Market. KOOKAI brand manager Bianca Vagner-Cromb says that Gale embodies the "confident, feminine style that's become synonymous with the brand." Gale wore two outfits to open and close the show, the Edwina Blaze dress with New York Boots and the Liliana Dress and M/Moscow Jacket. The event had strong Parisian vibes with gourmet French catering.
SUBSCRIBE TO OUR NEWSLETTER
Subscribe to our mailing list and get interesting stuff and updates to your email inbox.