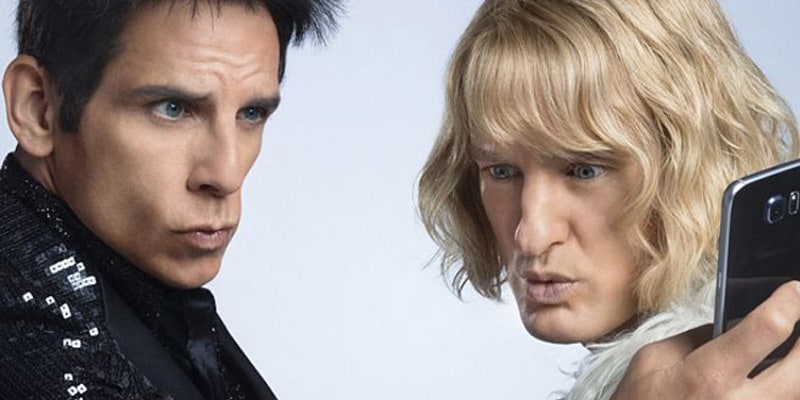 From messages of love and support for the fashion capital of the world to a new bridal range on ASOS, here are the top international fashion stories of the week.
The Funny Side of Fashion; Zoolander 2 Trailer is Released
Fourteen years after the original film, Derek Zoolander is back and making us laugh once again. The trailer for the highly anticipated sequel launched this week and sent the internet into a frenzy.
Poking fun at the serious world of fashion, Ben Stiller reprises his role as the male model in the hilarious-looking, Zoolander 2. Keeping things modern, the film even contains selfie sticks, latte art and an androgynous supermodel who is played by Benedict Cumberbatch. Owen Wilson is also back as Zoolander's enemy-turned-friend Hansel, along with resident villain Mugatu, played by Will Ferrel.
Together, Derek and Hansel must save the day from Mugatu who is busy killing the world's most beautiful people, including Justin Bieber who features in the trailer. Find out if the duo succeeded when the film launches in cinemas on February 11.
Kendall and Kylie Jenner's Topshop Holiday Collection Debuts
Reality stars and style icons, Kendall and Kylie Jenner debuted their latest fashion collaboration this week. Kendall + Kylie: Ready to Party is the girls' second collection for global retailer Topshop and comes just in time for the festive season.
"This collection reflects our favourite holiday fashion. We made sure to include a unique selection of pieces, from glamorous to edgy. Each one is special for the holiday season and captures the perfect party look mixed with effortless LA street style," said the sisters in a statement.
The 15-piece capsule collection launched just days after Kendall and Kyle visited Australia to launch their collaboration with Australian retailer, Forever New.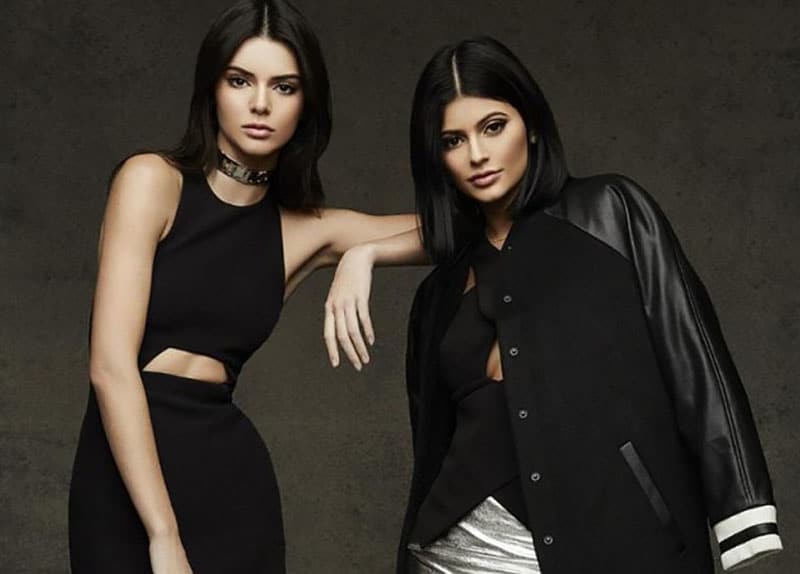 TAG Heuer Makes Waves with New Luxury Smartwatch 
Luxury Swiss watchmaker, TAG Heuer has introduced its first luxury smartwatch to the market and caused a stir. Named the Connected watch, it was created in collaboration with Google and Intel and aims to fuse style with technology.
Boasting a dual core processor from Intel, the smartwatch runs on Android Wear software, giving wearers access to the thousands of smartphone apps already available on Google Play. This technology is packaged in a fashionable, titanium and sapphire timepiece creating a high-end hybrid to oppose the Apple Watch. At RRP AU$2,000 however, reviewers are finding it hard to pinpoint who will actually buy this watch which is not a traditional, luxury, timepiece and doesn't offer many benefits beyond that of a smartphone.
Fashion Community Shares Messages of Support for Paris in Wake of Tragic Attacks
In the wake of the November 13 attacks on Paris, the fashion community has used social media to share support and love for the fashion capital. Utilising Instagram and Twitter everyone from Alexa Chung to Naomi Campbell sent prayers and messages of solidarity to the traumatised city.
The attacks, heartbreakingly took many lives and left everyone shaken to the core, including those in the fashion industry. Social media posts containing the hashtag #prayforparis and images of modified peace signs containing the Eiffel Tower were sympathetically posted by countless industry members. Other posts simply conveyed messages of sadness for this terrible time and hope for the future.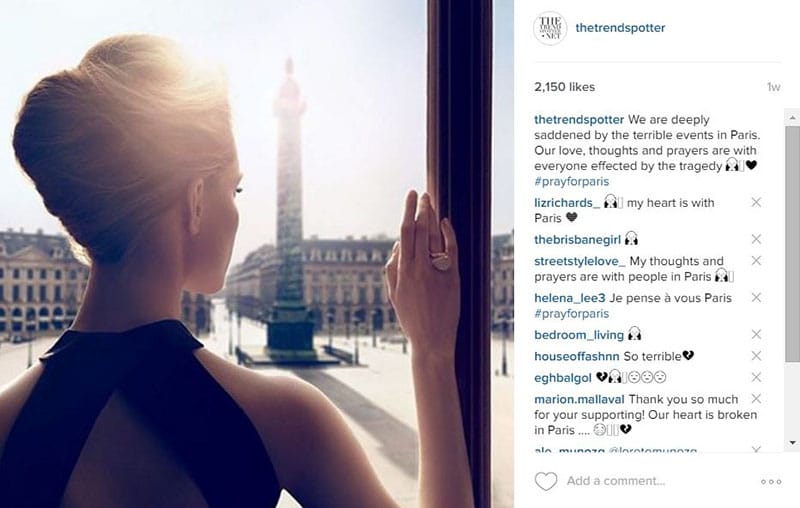 ASOS to Launch Affordable Bridal Range
Much-loved online fashion retailer ASOS has revealed that it is soon launching an affordable bridal range. The decision comes after the success of the retailer's bridesmaids and wedding guest ranges and promises to be just as stylish and well-priced.
Launching in April next year, the collection will contain pieces to please the personal tastes of every bride. Comprising of a broad range of silhouettes, fabrics and lengths, new brides will be able to choose any style from a Grecian goddess look to a classical lace dress worthy of Grace Kelly.
Shoes and accessories will also be available to complete the look at prices that won't break the budget.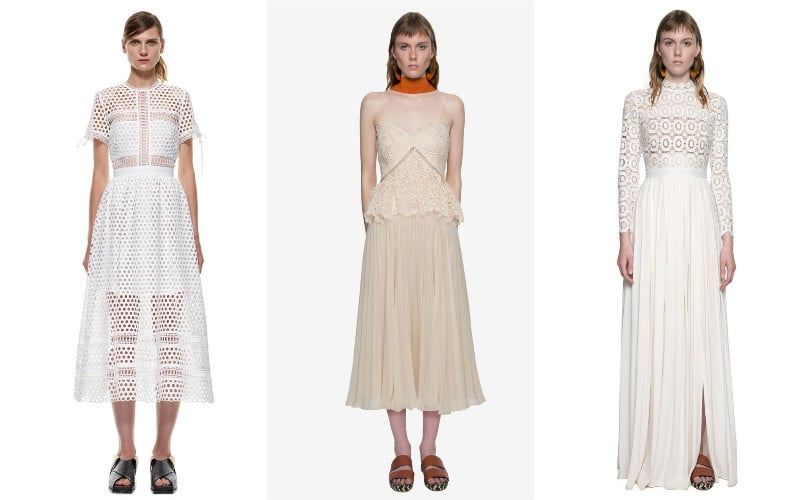 SUBSCRIBE TO OUR NEWSLETTER
Subscribe to our mailing list and get interesting stuff and updates to your email inbox.