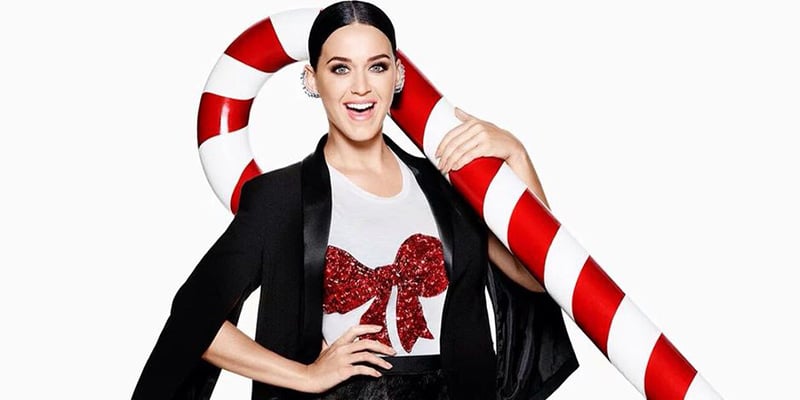 From Kendall and Gigi dominating the Victoria's Secret Runway to Stella McCartney fighting violence against women, these are the top international fashion stories of the week.
Kendall Jenner and Gigi Hadid Killed it at the Victoria's Secret Runway Show
Kendall Jenner and Gigi Hadid have dominated the world-famous Victoria's Secret Runway for 2015. Although it was the first time on the VS runway for both models, Kendall and Gigi appeared confident and elated throughout the event.
While the show doesn't air until December, sneak peeks from behind the scenes have provided sensational images. Kendall was spotted dressed in a dazzling red and blue outfit which combined floral motifs with delicate corsetry, and a soft, blue, number with a sheer overlay and intricate beading. Gigi heated things up in fireman's pants and a PINK crop-top, and appeared radiant in an emerald and black, butterfly inspired design.
Needless to say the countdown is on until the show can be viewed in full.
Katy Perry's 'Every Day is a Holiday' Track Debuts in H&M Stores 
In the lead up to the H&M Holiday 2015 campaign, an exclusive Katy Perry Christmas song has debuted. The track, which is called 'Every Day is a Holiday', was made specifically for the campaign and can now be heard in H&M stores. The song will also provide the soundtrack for a full-length commercial which will be released later this month.
Along with the track, H&M has also released several images for the holiday promotion which has been named the 'Happy and Merry' campaign. In the images, Katy Perry poses with a life-sized, nut-cracker, soldier and a giant bauble and candy cane while wearing pieces from the collection; including an 'Elfie Selfie' sweater.
Tom Ford Might be Doing His First Ever Men's Runway
There are speculations that Tom Ford may stage his first ever men's catwalk show this January at London Men's Collections. A provisional schedule was released recently by the British Fashion Council for the event and lists Tom Ford amongst other well-known men's fashion designers. Scheduled for January 11 at 6.30pm, Tom Ford would join the likes of Alexander McQueen, Burberry, Moschino and J.W. Anderson in showcasing their A/W 16 designs.
Ford's recent S/S 16 womenswear show, however, ditched the catwalk in lieu of a video, directed by Nick Knight and featuring Lady Gaga. Whether his next menswear collection will see a catwalk or not will be known for certain when the schedule is confirmed on December 7.
Stella McCartney Designs Brooch for Elimination of Violence Against Women Campaign
Stella McCartney has lent her design skills to a good cause and created a brooch to support the White Ribbon for Women campaign. The campaign, which was created by luxury conglomerate Kering, is now in its fourth year and supports the International Day for the Elimination of Violence Against Women on November 25th.
The limited-edition brooches will be distributed throughout 41 countries and 800 Kering-owned boutiques, including Gucci, Balenciaga and of course, Stella McCartney. White Ribbon for Women will also work in conjunction with the social media campaign #BeHerVoice which will showcase celebrity supporters daily through Stella McCartney's Instagram from November 7 to 28. So far this has included, Karlie Kloss, Taylor Swift, Lily Donaldson, Cara Delevingne, Ellie Goulding, Sir Paul McCartney, Harry Styles, Penelope Cruz and Maria Sharapova.
Jasmin Sewell Announced as Style.com Fashion Director
Australian export and street-style master, Jasmin Sewell has been named as Fashion Director for the new Style.com website. After shutting down earlier this year, the site will be back in 2016 with an e-commerce focus and a new team. Fashion consultant, Sewell, is the first high-profile, hire for the online, rebranded, site and a seemingly good fit with her deep industry knowledge.
"Yasmin's unique vision for products, trends and talents will be pivotal in Style.com's growth," said Franck Zayan, president of Style.com.
Sewell will also continue her involvement at her own label, Être Cécile, whilst tackling this new role.
SUBSCRIBE TO OUR NEWSLETTER
Subscribe to our mailing list and get interesting stuff and updates to your email inbox.