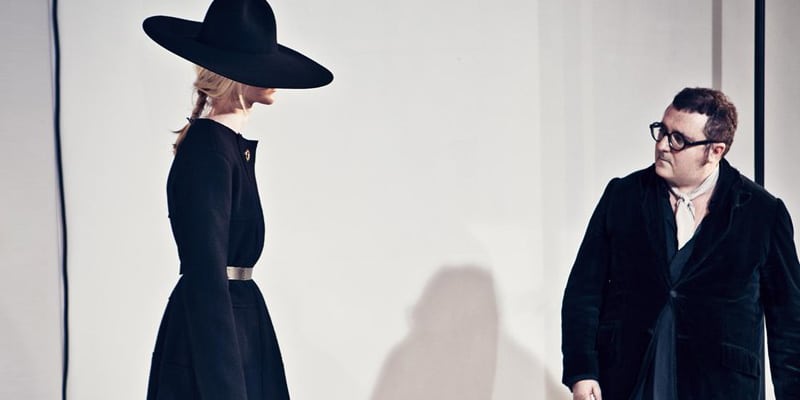 From the shocking decision at Lanvin headquarters to Gigi Hadid's biggest dream coming true, these are the top fashion news stories this week – and you definitely don't want to miss them.
Alber Elbaz is Leaving Lanvin
There's some big changes happening over at Lanvin, and one of the most-talented and hardworking designers has been dismissed from the luxury brand. Alber Elbaz is leaving the company on "the decision of the company's majority shareholder," Elbaz revealed in a statement.
He continued, "I wish to express my gratitude and warm thoughts to all those who have worked with me passionately on the revival of Lanvin over the last 14 years. Together, we have met the creative challenge presented by Lanvin and have restored its radiance and have returned it to its rightful position among France's absolute luxury houses."
The news has shocked many in the fashion world, as Elbaz has been with Lanvin since 2001 and is well-loved and respected by all those in the industry.
Gigi Hadid's Biggest Dream is Coming True
Gigi Hadid is definitely the model of the moment, and while her face is already splashed over the top campaigns, and she's walked some of the most prestigious red carpet events, Hadid's biggest dream just came true: she's going to be walking in the Victoria's Secret runway show – and she couldn't be more excited!
Taking to Instagram this week, Hadid informed fans of her good news by uploading a picture of herself along with the caption "Couldn't keep back my tears!!!! Anyone that grew up with me knows that getting this show has been a dream of mine forever! THANK YOU @victoriassecret &@ed_razek! One of the happiest moments of my life. #vsfashionshow2015."
Lady Dior's 2016 Campaign Stars Marion Cotillard
Lady Dior's 2016 campaign stars one of the most beautiful woman in the world: Marion Cotillard. The French beauty is reprising her role as the face of the luxury handbag (she has also been a brand ambassador since 2008) and appears in a dreamy campaign among flowers and satin sheets.
Photographed by Mert & Marcus, Cotillard looks stunning as she lays sprawled out on a bed alongside a quilted Lady Dior bag designed by Raf Simons. Dior bag was first launched in 1994 – and this is definitely every women's dream purchase.
Poppy Delvingne Wins Halloween With Super Creepy Halloween Costume
It's Halloween weekend and celebs across the globe have been impressing us with their spooky outfits; especially Poppy Delevinge. On Thursday, UNICEF held their annual Halloween Ball, and among the celebrity guest were Jemima Khan, Hugh Grant, Mark Ronson and Poppy Delevingne; and in our opinion Delevigne wins first prize for the spookiest costume as she took inspiration from the highly-anticipated film Suicide Squad, and dressed up as Harley Quinn.
Poppy Delevingne's costume also paid tribute to her sister, Cara Delevingne, in a sense, who features in the movie as the Enchantress. But she's not the only celebrity whose costume has been impressive, and below are some of our favourites.
SUBSCRIBE TO OUR NEWSLETTER
Subscribe to our mailing list and get interesting stuff and updates to your email inbox.