Jennifer Lopez's Dress Inspired the Launch of Google Images
Jennifer Lopez is a talented and influential woman, but we never would have guessed that she was the inspiration behind Google Image Search.
At the 2000 Grammy Awards, Lopez wore a very revealing (think super plunging neckline) green Versace dress, and this was actually the dress that inspired Google to launch Google Images.
In a blog post for Project Syndicate, Google's executive chairman, Eric Schmidt, wrote, "When Google was launched, people were amazed that they were able to find out about almost anything by typing just a few words into a computer. It was better than anything else, but not great by today's standards."
Of course the "On The Floor" hit maker was pleased with this news, and she took to Instagram to share a picture of this famous dress. Who knew!
Chanel is Partnering with Net-A-Porter to Launch Their Awesome Collection
Good news for Chanel fans: your favourite brand will soon be available online. According to Vogue, Chanel and online retailer Net-A-Porter have teamed up to
Chanel has launched it's first fine jewellery collection online, entitled Coco Crush, and it's a very special time for fans because it's the first time that anything except their makeup range is available online. The collection comprises one cuff and five rings, all expertly crafted using either 18-karat white or yellow gold.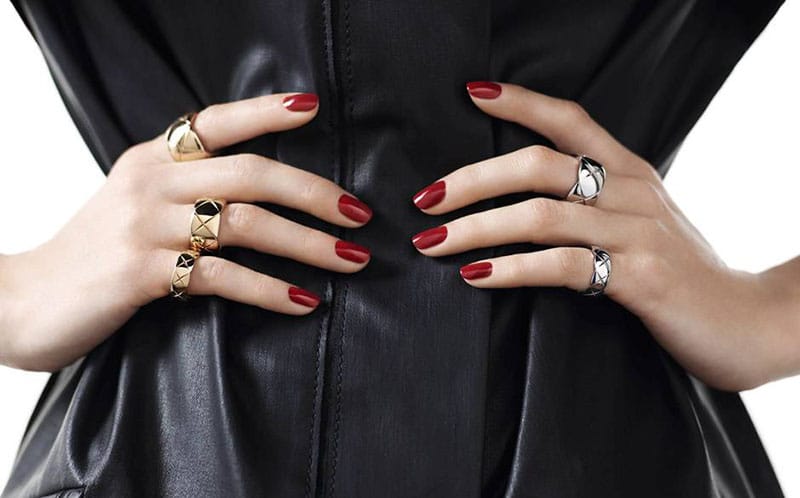 DKNY Might be Considering a New Direction
We love DKNY just how it is, but the brand might be taken in a new direction soon, and there are rumours that it is looking for a new creative director. Since it's launch in 1998, Donna Karan's youthful line has been celebrated for it's fun and modern designs, and the brand is loved by stars such as Rita Ora, Jourdan Dunn, Eliza Cummings and Cara Delevingne — and now it might be getting a facelift.
There are rumors that Prabal Gurung, Maxwell Osborne, Andrea Lieberman of ALC, and Dao-Yi Chow of Public School might be in the running, although nothing has been confirmed yet. Exciting? We think so.
Who Knew Beer Could Be Made Into a Dress?
Australians are known for loving their drink, and one loved it so much that he decided to make a dress out of it. Yes, you read that correctly. Created by Nanollose, the dress is made from fermented lager and living bacteria. It's fibres are similar to those of cotton and can be produced without the environmental costs.
"This seemed appropriate as Australia is well-known to be a country of beer drinkers," Nanollose director Gary Cass tells Ecouterre. "Moreover, it can be 'grown into any shape,' enabling one-piece seamless garments with no stitching, a valuable innovation to the fashion industry," he says.
If you want to see this beautiful, innovative piece, it will be on display at the 2015 World Expo in Milan, Italy, this summer.
SUBSCRIBE TO OUR NEWSLETTER
Subscribe to our mailing list and get interesting stuff and updates to your email inbox.