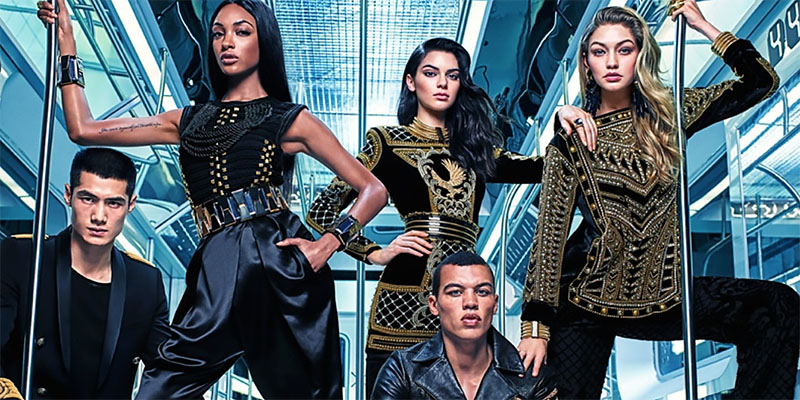 From Ralph Lauren stepping down as the brand's CEO, to Michael Kors 'Watch Hunger Stop' campaign, these are the top fashion news stories this week – and you definitely don't want to miss them.
Ralph Lauren is Stepping Down as CEO
This week in menswear there have been some changes in one of the most prestigious design houses as Ralph Lauren passes on the torch and steps down as CEO of his eponymous company.
His successor is Stefan Larsson, who Mr. Lauren described as someone who is "exceptionally talented."
"My job is to think always about the future of our company and how to move it forward. Stefan Larsson is exceptionally talented, and he will bring our company a fresh and exciting global perspective," Lauren said. "Stefan and I have a strong personal bond and share a vision for the future of Ralph Lauren."
But before you wonder about the creative direction of the brand, Mr Lauren is not passing up his duties entirely, as he will remain on as the creative director and executive chairman of the brand.
Kate Hudson and Michael Kors Team Up for Watch Hunger Stop Campaign
Kate Hudson and Michael Kors have teamed up for the Watch Hunger Stop campaign which aims to raise awareness and funds to feed those in poverty stricken areas. Hudson took to Instagram to share an image of herself sporting a pair of cutoff denim shorts along with a tee that reads, "Today I Want to…Help Someone."
"I'm joining my dear friend @michaelkors in the fight to #WatchHungerStop Come join us and learn ways to help at www.WATCHHUNGERSTOP.COM," she wrote.
For every shirt that Kors sells $25 will be donated to charity – with just this small sum of money 100 meals can be purchased.
H&M X Balmain Launches Print Campaign
There's been a buzz surrounding the H&M and Balmain collaboration, and now the campaign has been unveiled – and it's amazing.
The campaign was shot by famed photographer Mario Sorrenti and features models of the moment, Gigi Hadid, Kendall Jenner, Jourdan Dunn, as well as Hao Yun Xiang and Dudley O'Shaughnessy. The collab offers a peek into the collection – which includes dresses adorned in sequins and jewels, and sharp blazers. The collection is set to hit shelves on Nov. 5, and we can't wait.
Mariah Carey and MAC are Collaborating
If you're looking for the perfect Christmas gift, you might find inspiration in Mariah Carey's MAC collaboration, which includes a champagne coloured lipstick titled "All I Want." The collection will be available in December, but the singer is also launching an entire collection with the brand in 2016. Exciting, right?
"Mac has been my go-to makeup brand for as long as I can remember and I'm so thrilled to be collaborating with them on a lipstick debuting this December, just in time for the holiday season!" Carey said, according to E! News. "The champagne frosted 'All I Want' shade is elegant, sophisticated and glamorous."
Carey also took to social media to gush about her collaboration, referring to it as a "major lip moment."
SUBSCRIBE TO OUR NEWSLETTER
Subscribe to our mailing list and get interesting stuff and updates to your email inbox.