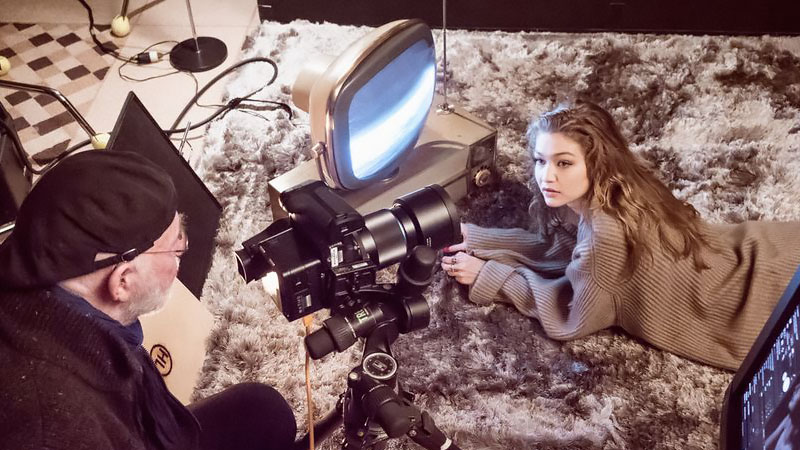 This week in fashion, Ivanka Trump closes her namesake label, Prada launches a made-to-order shoe tour, and Ralph Lauren announces the location of his 50th-anniversary show. Find these stories and more as we reveal this week's top international fashion news.
Ralph Lauren Reveals the Location of its 50th Anniversary Show
Ralph Lauren has revealed the location of its 50th-anniversary show. The momentous runway will take place at none other than Central Park. The show will be held at the park's Bethesda Terrace, on September 7th.
A celebratory dinner paying homage to the city of New York will follow after the runway. The designer made the decision to present his show at, Central Park, almost a decade ago. The brand's 40th-anniversary show was held at Central Park's Conservatory Garden. This was done in an effort to support both the park and Central Park Conservator and is the inspiration behind the pending runway.
Prada is Launching Made-to-Order Shoe Tour across Australia
Australian shoppers rejoice because you can now create your own pair of Prada shoes. The made-to-order tour will allow loyal customers to create their dream shoe, complete with bespoke packaging and delivered within eight weeks.
You will be able to choose from 19 styles of pumps and sandals, eight different heel heights and a myriad of materials, colours, prints and buckles. You can even complete your shoes with your initials, lucky number or a charm on the sole. These additions are available in black, blush or pale blue colourways. Kicking off at Bondi Junction on July 26, the shoe event will then take to Prada's Westfield Sydney location, Melbourne's Collins Street and Chadstone Shopping Centre boutiques, followed by Prada's Perth and Auckland stores.
The 2019 Pirelli Calendar stars Gigi Hadid
Victoria's Secret Angel and Tommy Girl, Gigi Hadid stars alongside American Ballet principle, Misty Copeland for the 2019 Pirelli calendar. Shot by Scottish photographer Albert Watson in New York this past April, it also features actress Julia Garner and French actress and supermodel Laetitia Casta.
The exclusive calendar tells the stories of four film characters, played by Copeland, Hadid, Casta and Garner. The women are shown either working toward their creative goals or grappling with the consequences of success. The shoot also features dancers Calvin Royal III and Sergei Polunin, fashion designer Alexander Wang and model Astrid Eika.
Ivanka Trump is Closing her Fashion Label
Ivanka Trump is closing her clothing and shoe company. The decision comes in response to backlash the business has copped since she accepted a White House role. According to insiders, the namesake label never recovered after Ms Trump stepped away from her position. According to The New York Post, the label will shut "ASAP" and staff have been informed that they will be laid off.
Ms Trump, who serves as a senior adviser to her father US President Donald Trump, decided it didn't make sense to keep the company running if she's not returning. "When we first started this brand, no one could have predicted the success that we would achieve. After 17 months in Washington, I do not know when or if I will ever return to the business, but I do know that my focus for the foreseeable future will be the work I am doing here in Washington, so making this decision now is the only fair outcome for my team and partners," Ivanka Trump said in a statement.
SUBSCRIBE TO OUR NEWSLETTER
Subscribe to our mailing list and get interesting stuff and updates to your email inbox.