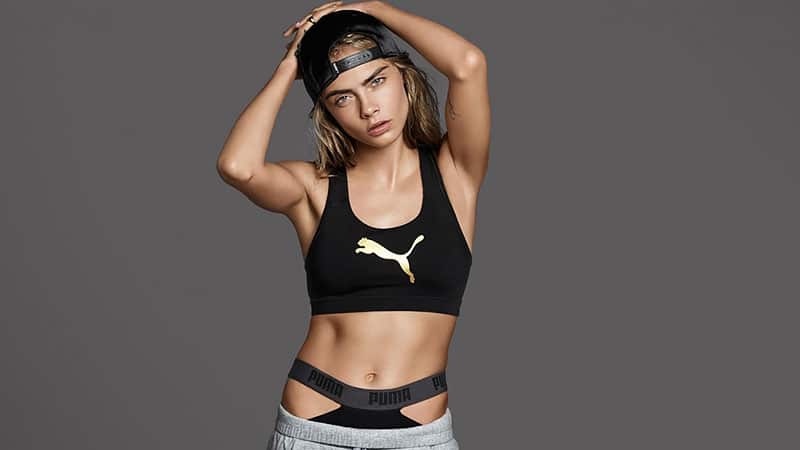 From Kate Moss's new talent agency to Loewe's new CEO, these are the top international fashion stories of the week.
Loewe Hires Pascale Lepoivre as CEO
Spanish luxury brand, Loewe has confirmed its hire of Pascale Lepoivre as the brand's new Chief Executive Officer (CEO). Lepoivre joins the brand after most recently holding a top executive position at Céline, for which she began working in 2007. Like Loewe, Céline is owned by luxury goods conglomerate, LVMH.
In her new role of CEO for Loewe, Lepoivre will work alongside creative director Jonathan Anderson, who was appointed in 2013, to oversee the brand. Previous to Lepoivre's employment, the role was held by Lisa Montague. Montague, who reportedly left Loewe for personal reasons, is said to be returning to her former home, London and considering other options within LVMH.
Kate Moss is Launching Her Own Talent Agency Business
She may already be one of the most famous models in the world, but Kate Moss now has her sights set on becoming a successful businesswoman. The 42-year-old, '90s supermodel revealed this week that she is launching her own talent management agency called Kate Moss Agency.
To achieve this dream, Moss left her long-time modelling agency, Storm Models, earlier this year to much industry surprise.
"I want to focus more on managing people's careers than just a modelling agency," said Moss of her business venture. "I don't really want pretty people, I want people that want to sing and dance and act – I want to create stars."
Christopher Kane Debuts High-Fashion Crocs at London Fashion Week
Despite often being given the title of "world's ugliest shoe", Crocs may now be considered cool by the fashion set after making their way into fashion week. Christopher Kane is the designer behind the shoe's repositioning, collaborating with the footwear brand to debut a range of "high-fashion" Crocs at London Fashion Week.
The rubbery, clog-shaped shoes were sent down the runway at the Christopher Kane show with a most noticeable fashion makeover. There were deep, natural colours, marbled designs and even precious mineral stones adorning pairs.
The debut of the new-look Crocs saw mixed reactions with fashion editors now eagerly waiting to see whether the trend will catch on or be forgotten.
Cara Delevingne is the New Face of Puma's "Do You" Campaign
Cara Delevingne has once again returned to the world of modelling to star as the new face of Puma's new "Do You" campaign. The campaign saw Delevingne work alongside longtime friend and Puma creative director, Rihanna to create the advertising images and video. In fact, Puma has said that the whole campaign was inspired by Rihanna and a statement that she once made saying: "I dare myself to make things work. I don't do things for the response or controversy. I just live my life."
"To 'Do You' is to take ownership of yourself and finding the power within that ownership —it's a very powerful statement," said Delevingne of her new campaign. "It's about accepting who you are, no matter your faults. 'Do You' is about finding your truth and sticking to it."
Alongside her role as campaign star, Delevingne has also been announced as Puma's newest female ambassador, joining the likes of Kylie Jenner in the role.
Khloe Kardashian is Launching a Denim Brand for Curvy Women
As the Kardashian-Jenner empire continues to grow, Khloe Kardashian has announced that she is launching a denim brand for curvy women. Named Good American, the label is set to be officially launched less than a month from now, on the 18th of October.
The range, which will sell through Nordstrom and its own e-commerce store, will be available in a wide variety of sizes from zero to 24.  Aiming to make shopping for jeans easier for curvy women, Good American will reportedly sell its denim in three key silhouettes. Skinny jeans will be labelled as "Good Legs", Boyfriend styles will be known as "Good Cuts" and high-waisted varieties will be called "Good Waist".
Although this is the first time that Khloe has officially revealed her new label, she has hinted at it earlier this year. Back in May the reality star put out a call for models saying that she was "looking for beautiful, powerful women to star with me in a campaign for my new denim brand."
SUBSCRIBE TO OUR NEWSLETTER
Subscribe to our mailing list and get interesting stuff and updates to your email inbox.