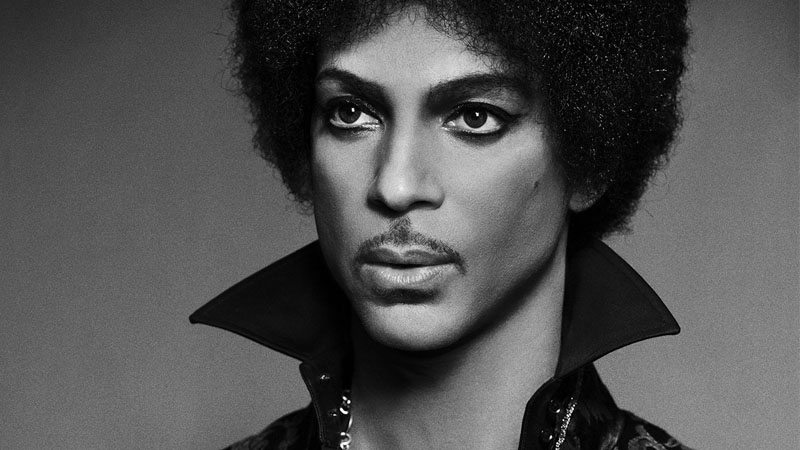 From the tragic passing of a music legend and style icon to the departure of Calvin Klein's two creative directors, these are the top international fashion news stories of the week.
Changes at Calvin Klein: Creative Directors Francisco Costa and Italo Zucchelli Depart
Calvin Klein creative directors, Francisco Costa and Italo Zucchelli, have both departed the label in yet another industry shake-up. The exit of Costa, who was responsible for women's collections, and Zucchelli, who was in charge of men's, currently leaves the American brand without a head designer at the helm.
"I would like to thank Francisco and Italo for their unwavering commitment to the Calvin Klein brand and their accomplishments over the past decade," said CEO Steve Shiffman. "They have both contributed immensely to making Calvin Klein a global leader in the fashion industry, and they have done so with dedication, focus and creativity."
It has also been revealed that the company is planning to consolidate all Calvin Klein brands under "one creative vision". The revelation is only serving to boost speculations that Raf Simons, who has experience in a range of industry areas and categories, will be tasked with the job.
Balenciaga to Show First Menswear Runway
French fashion house, Balenciaga, has announced that it plans to show its first-ever menswear runway show. Replacing the brand's traditional presentation format, the show will take place on June 22, during Paris Fashion Week.
The event will also mark Balenciaga's first menswear collection under the helm of new creative director, Demna Gvasalia. Gvasalia, who is also founder and designer of Vetements, took over from Alexander Wang last October. He debuted his first Balenciaga womenswear collection last month.
"The show will debut the masculine vision of Balenciaga's new artistic director Demna Gvasalia," said the company in a statement.
Music Legend and Style Icon Prince Passes Away
The world is in mourning this week with the untimely passing of yet another music legend and style icon. Just months after the tragic death of David Bowie, singer, songwriter and innovator, Prince has passed away.
The star was found dead at his Paisley Park estate in Minnesota late this week. Investigations are still underway into the cause of the 57-year old's death. Prince was reportedly admitted to hospital with flu-like symptoms just days before his passing.
Prince's bold and androgynous personal style will no doubt leave a mark on the fashion industry for years to come. From signature ruffled blouses to eyeliner, his influential legacy will live on forever.
MAC Joins 90s Revival with a Troll Dolls Inspired Collection
MAC Cosmetics has revealed its latest pop culture collaboration with the announcement of its upcoming Troll Dolls collection. The colourful and somewhat strange collection is inspired by the popular '90s toy and follows on from other MAC collaborations such as 'Barbie Loves MAC' and 'The Simpsons'.
Titled 'MAC Good Luck Trolls', the collection will be released in late July to promote the upcoming DreamWorks movie 'TROLLS', which is based on the toys. It will feature a range of products including lipstick, lip gloss, eyeshadow, glitter, powder and brushes with names including "Twerkoise" and "Bubble Butt".
Burberry Taps Lily James as its Newest Face
Burberry has tapped British actress, Lily James as the newest face of its fragrance range, My Burberry. The 27-year-old is famous for her work in hit TV series, 'Downton Abbey', and the 2015 film 'Cinderella', and can now add a global advertising campaign to her list of accomplishments.
"I am thrilled to be officially joining the Burberry family," said James in a statement. "Shooting my first campaign was so special – I don't want to give away too much but I had a lot of fun showing a different side of myself…"
Succeeding the likes of Kate Moss and Cara Delevingne, James may become one to watch in the fashion industry. We'll have to wait to see how the campaign turns out. The images, which were shot by Mario Testino, won't be released until August to coincide with the launch of the new My Burberry Black fragrance.
SUBSCRIBE TO OUR NEWSLETTER
Subscribe to our mailing list and get interesting stuff and updates to your email inbox.