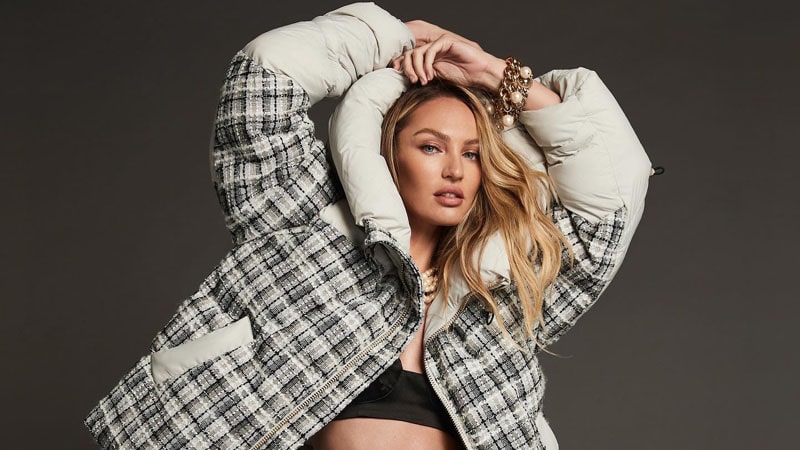 Burberry has a new CEO, and Chloé is the first luxury fashion label to become B Corp certified. Stay up to date with all of the hottest international fashion news stories of the week.
Zendaya is the Youngest Recipient of CFDA Fashion Award
The CFDA presented Zendaya with the Fashion Icon Award. She is the youngest recipient to receive the award, which takes place on November 10. The actress, model, and singer will join the likes of Beyonce, Lady Gaga, Naomi Campbell, and many others. "Zendaya's journey to Fashion Icon superstar happened at supersonic speed," shared the CFDA in a statement. "Time and again, she has proven that she is unafraid to take risks…With her creative counterpart [Law Roach], Zendaya has given fans and fashion followers worldwide a seemingly countless number of glamorous red carpet looks to remember."
Additionally, actress Anya-Taylor Joy will receive the Face of the Year Award, a newly-created award by the CFDA. "If you watched The Queen's Gambit on Netflix, chances are you either picked up the game of chess or were inspired to completely redo your wardrobe based on lead character Beth Harmon's chic looks. One thing is for sure: it's impossible to forget Anya Taylor-Joy's groundbreaking performance," the CFDA said.
View this post on Instagram
Burberry Names a New CEO
Jonathan Akeroyd is the new CEO of Burberry, commencing the role on April 1, 2022. Akeroyd has a plethora of experience under his belt. He was the President of Alexander McQueen for 12 years before becoming CEO of Versace in 2016. This comes after the news that the current CEO, Marco Gobbetti, would be leaving the company after four years. He will move on as Chief Executive of Salvatore Ferragamo.
View this post on Instagram
Marie-Louise de Clermont-Tonnerre Departs Chanel After 50 Years
After 50 years as the face of Chanel's public relations department, Marie-Louise de Clermont-Tonnerre is leaving the role. She launched the position for the fashion house in 1971, spanning across fashion, fragrance, beauty, watches, and jewelry. She is responsible for "promoting and maintaining our iconic locations, such as the Gabrielle Chanel apartment at 31 rue Cambon," said Bruno Pavlovsky, President of Fashion at Chanel.
"Today, I am leaving the teams that I have trained and who will carry on the vision and values ​​that are close to my heart. With the resources of their time, a wealth of ideas and one day, like all of us, with their memories," said de Clermont-Tonnerre of her departure.
View this post on Instagram
Candice Swanepoel Launches Nicole Benisti Collaboration
Candice Swanepoel is collaborating with Nicole Benisti for Fall 2021. There are 18 pieces in the outerwear collection, including puffers in plaid, blue, and tweed, oversized shearling aviator jackets, and neutral coats. The designer was inspired by the model's "ethereal beauty" and embodiment of the modern woman. "I knew her training as a ballet dancer would transform the coats so eloquently…she embodies the strength of the modern woman I envision while designing the collection," Benisti explained. The collection is available in-store and online.
View this post on Instagram
Chloé Becomes B Corp Certified
Chloé has become the first fashion house to be certified as B Corp. "Rather than a final goal, this certification makes a new stage in our transformation toward a purpose-driven model, reinventing how we do business," said the company in a statement. Chloé's Creative Director, Gabriela Hearst, made swift changes to the label upon her entry in 2020, such as the use of recycled fabrics, repurposed handbags, and partnering with charities in the process.
To receive a B Corp certification, businesses have to complete 300 questions regarding the business' 'governance, workers, communities, and impact on the planet.' Recipients that earn a score above 80 can make the cut, with only 3,500 companies on the list. "B Corp offers us a powerful framework to accelerate and guide this transformation," said the company. "By becoming B Corp today, we reinforce our commitment to continuously [challenge] ourselves to use our brand and our business as a force for good."
View this post on Instagram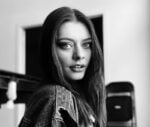 Alexandra Feiam is an experienced fashion writer who holds a degree in journalism. She has an impressive portfolio and expertise working as the Editor at Power Retail and Commercial Content Editor at Newscorp. Ally has been writing for The TrendSpotter since 2018, and her work has been featured in notable publications such as The Herald Sun, Arirang TV South Korea, Kidspot, The House of Wellness, and The Daily Telegraph.
SUBSCRIBE TO OUR NEWSLETTER
Subscribe to our mailing list and get interesting stuff and updates to your email inbox.