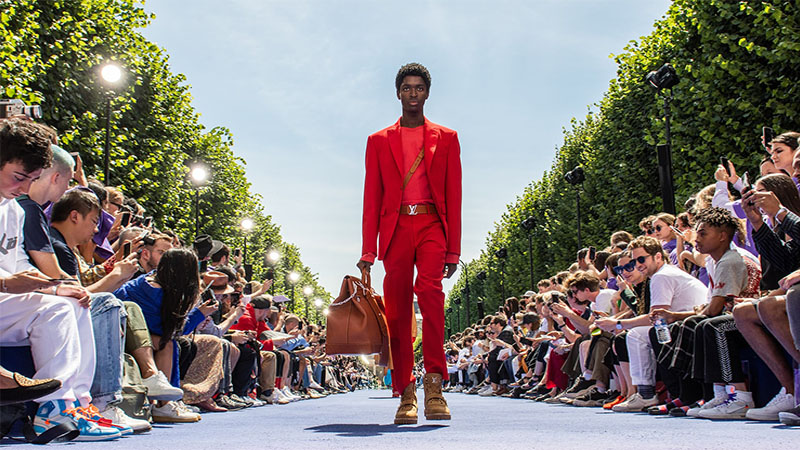 This week in fashion, ASOS makes a big move in the war on cruelty in the fashion industry, Melbourne Fashion Week drops it's 2018 designer line-up, Virgil Abloh shows his first collection with Louis Vuitton, and Bottega Veneta announces a new creative director. Find these stories and more as we reveal this week's top international fashion news.
ASOS Drop Silk, Cashmere, Mohair, and Feathers From its Rotation
The war on animal cruelty in fashion continues as ASOS announces it will no longer use silk, cashmere, mohair or feathers. This follows likes of Versace, Gucci, Michael Kors, Jimmy Choo, Armani and many more that have all declared themselves fur-free over the last few years. Other major global retailers such as Topshop, H&M and Forever 21 have also banned the use of mohair due to the cruel way it is obtained. However, ASOS has gone a step further promising that all of the aforementioned materials will no longer be sold on any of their platforms as soon as January 2019.
According to animal rights activists, PETA, each year a countless number of goats, geese, ducks, and silkworks are exploited by the mohair, cashmere, down and silk industries. PETA praised the move in a press release, which stated, "PETA applauds ASOS for leading the charge for compassion in fashion." Executive Vice President, Tracy Reiman continued, "In response to PETA's campaigns, consumers are changing the face of the industry by demanding that designers and retailers ditch animal-derived materials in favour of cruelty-free alternatives that look great without causing suffering."
Melbourne Fashion Week Drops it's 2018 Designer line-up
The Lord Mayor has confirmed the line-up of designers for Melbourne Fashion Week 2018. Melbourne's Town Hall will soon be the hottest destination in the city, with some big designers signing on such as Dion Lee, Bianca Spender, Michael Lo Sordo and Camilla.
But that's not all, the gods of fashion have also blessed us with a brand new event, The Fashion Forum. This will include keynote speeches by British retail expert Mary Portas, Alex Perry, and Vogue Australia Editor-in-Chief Edwina McCann. Each fashion icon will delve into the future of fashion with an in-depth discussion. Melbourne Fashion Week runs from the 31st of August to 7th of September.
Kendall Jenner Returns to the Catwalk for Versace
After a five-month sabbatical, Kendall Jenner has strutted back onto the catwalk for Versace's Spring 2019 menswear show in Milan. Donning a super-short mini dress featuring a swirling chain and floral print, Kenny was one of a handful of models who walked the glass catwalk.
Kendall's last runway was for Dsquared2 back in January. However, she has kept busy since. Just last week she appeared in Dsquared2 latest campaign with Bella Hadid. She has also graced the cover of US Vogue in April, attended the MET Gala and starred in campaigns for Calvin Klein Jeans, Tod's and Missoni. Kendall is also a known favourite of Karl Lagerfeld, so we are hoping to see her at Chanel's Haute Couture runway.
Bottega Veneta Announces British Designer Daniel Lee as Creative Director
Fresh off directing a ready-to-wear collection at Céline, British designer Daniel Lee has been appointed as Creative Director of Bottega Veneta. The move follows veteran Tomas Maier stepping down after 17 years with the Italian Fashion House. The 32-year old Lee has previously worked for the likes of Maison Margiela, Balenciaga, and Donna Karan. So he is no stranger to the couture market. This makes him a good fit for the label which is synonymous with luxury and consistency. He said in a statement, "Maintaining the ingrained codes of Bottega Veneta craftsmanship, quality and sophistication, I look forward to evolving what has gone before while contributing a new perspective and modernity."
François-Henri Pinault, chief executive and chairman of Kering, applauds Lee's single-minded vision for the brand. Pinault said in a statement, "his work is characterised by great rigour, a mastery of studio expertise, a true passion for materials and an energy that I cannot wait to see take shape at Bottega Veneta." Claus Dietrich Lahrs, Cheif Executive Officer at the Italian house, said in the same statement that Lee brings "a new and distinctive creative language that will continue building the house's success."
Virgil Abloh Debuts His First Ever Collection With Louis Vuitton at Paris Fashion Week
Earlier this week fashion wunderkind, Virgil Abloh debuted his first-ever collection for the iconic Parisian fashion house, Louis Vuitton. You may know him as the designer and founder of the cult label, off-white. Louis Vuitton made headlines a few months ago after appointing Virgil to head up their menswear division. If his spectacular first collection is anything to go off, the move is set to pay off in spades.
The Spring/Summer 2019 show took place at Paris's Jardin de Palais Royal. Onlookers included Kim K and Kanye, Rihanna, and Naomi Campbell. Starting with all-white looks, which served as a "palette cleanser," the runway then burst into colour. The collection featured tailored suits with wide-trousers, double-breasted jackets, shearling aviator coats, sportswear-influenced silhouettes, utilitarian shirts and combat-style pants.
SUBSCRIBE TO OUR NEWSLETTER
Subscribe to our mailing list and get interesting stuff and updates to your email inbox.