Ellen DeGeneres is Launching Her Own Clothing Line
Ellen DeGeneres has a very unique sense of style, and now the comedian is set to launch her own clothing line. The clothing line, which will be called ED by Ellen, will offer buyers clothing that is "not extremely feminine, it's not masculine, it's just comfortable."
"I was having a hard time finding clothes that I felt comfortable in," DeGeneres told Refinery29. "I've never found women's clothes that I felt completely comfortable in, the way they were cut. I didn't want to wear men's clothes, and if I did like something, Comme des Garçons or Paul Smith or Dries Van Noten, I would always have to alter it to fit me."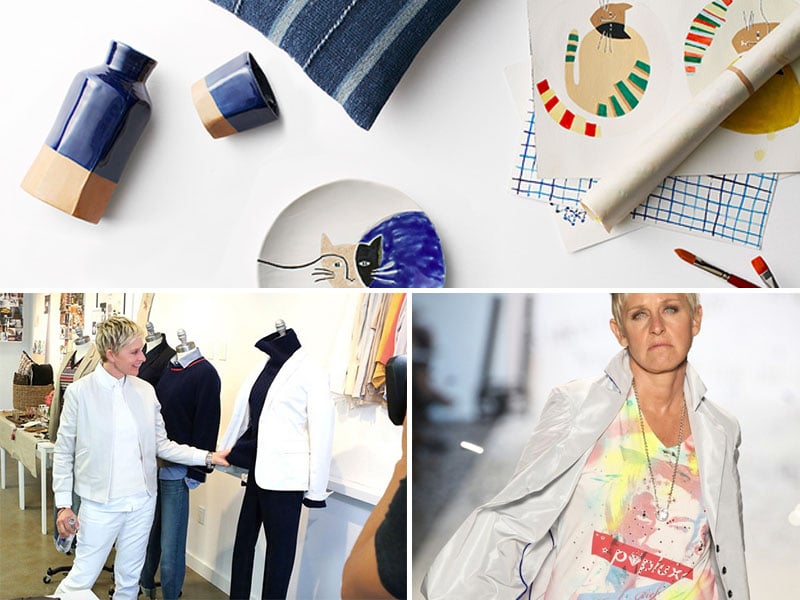 One Model is Changing The Way The World Sees Breastfeeding
Australian model Nicole Trunfio has been created headlines for her June cover of Australia's Elle magazine. On the cover, the brunette beauty can be seen breastfeeding her 4-month-old son Zion (whose father is musician Gary Clark, Jr). Covers like these are rare, but according to Elle's editor-in-chief, Justine Cullen, the situation was not contrived.
Taking to the magazine's website, Cullen wrote, "This wasn't a contrived situation: Zion needed a feed, Nicole gave it to him, and when we saw how beautiful they looked we simply moved her onto the set. It was a completely natural moment that resulted in a powerful picture."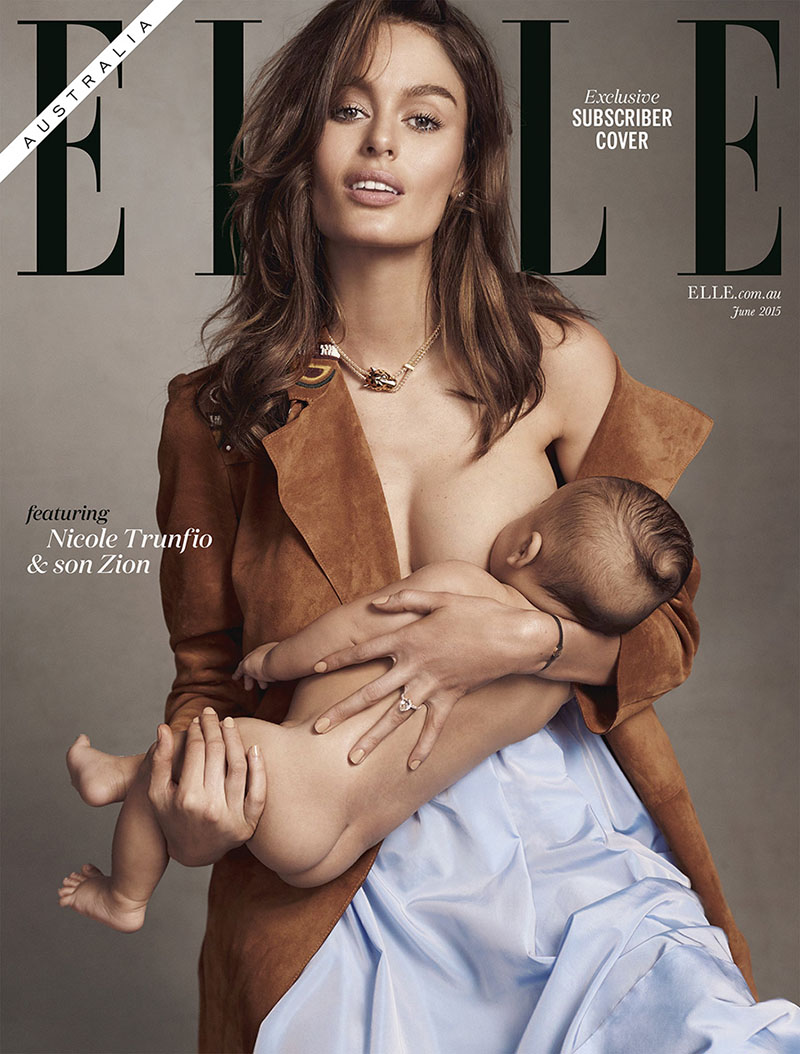 Jane Fonda Talks Being a Fashion Icon
Jane Fonda is an extremely talented women who has a slew of awards under her belt, but she's also a fashion icon and W magazine's oldest cover star.
Aged 77, Fonda's still got it, and she's not afraid to tell the world what a great butt she has. However, she is surprised that people consider her a fashion icon.
"I think it's a hoot that, at my age, people are calling me a fashion icon," she tells the magazine. One of the reasons she is celebrated as an icon is because she understands her body and knows how to dress it.
"I suppose I've always known what I like on my body," she explains. "I took one look at that Balmain jumpsuit, and I said, 'That's it!' I'm best when I'm wearing something structured, with no frills or bows. Something that will show my waist and bum, because I've always had a good bum."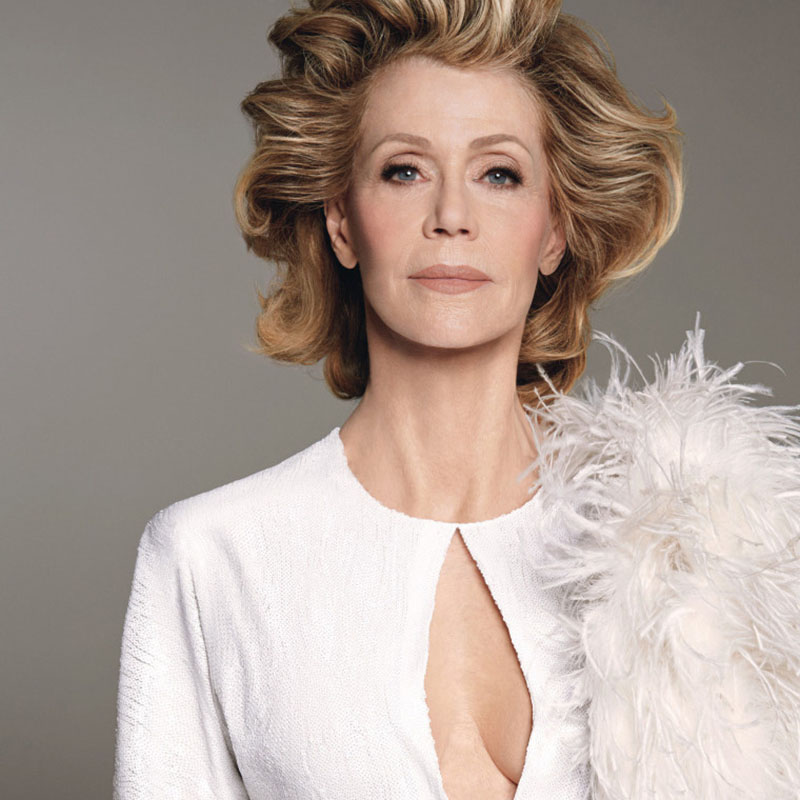 If You've Got It, You Might as Well Flaunt It!
Lady Gaga is gearing up for her wedding, but who will she wear?
She's every designer's dream! Lady Gaga is a woman who is celebrated for her avant-garde style choices, but as her wedding day is looming there is much speculation as to who, or what, the pop star will wear when she walks down the aisle.
She's marrying Taylor Kinney, who proposed to her on Valentine's Day – seriously, can you get anymore romantic? – and while fashion lovers everywhere countdown the days to her big day, WWD got hold of Gaga to find out a little more on what she will be wearing on her wedding day – and it's not what you're expecting.
"It will be totally for Taylor," Gaga told WWD of her wedding dress plans. "It's all about my man. I haven't really thought about anything specific yet but whatever it is, it will be totally for him."
Tell us which designer you think Gaga will wear on her wedding day?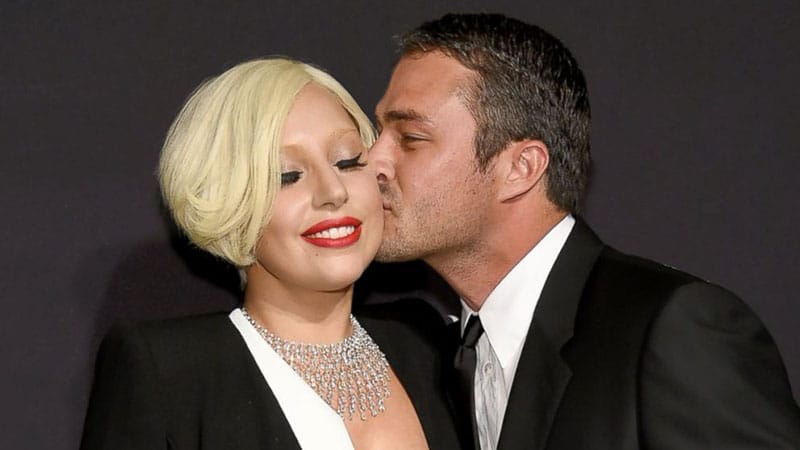 SUBSCRIBE TO OUR NEWSLETTER
Subscribe to our mailing list and get interesting stuff and updates to your email inbox.