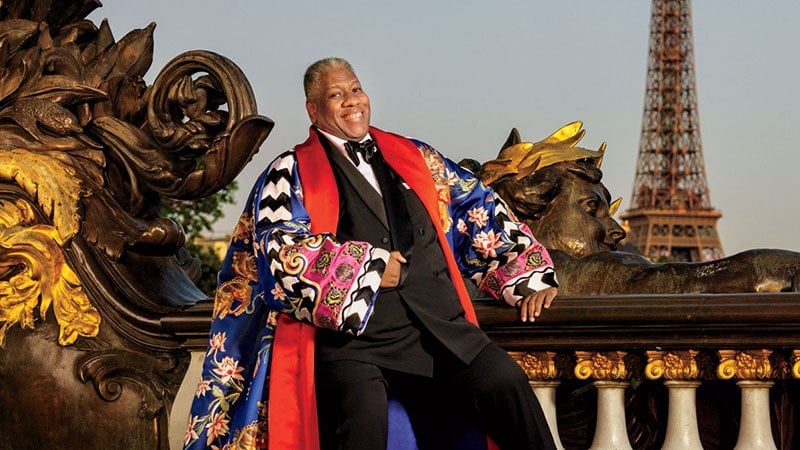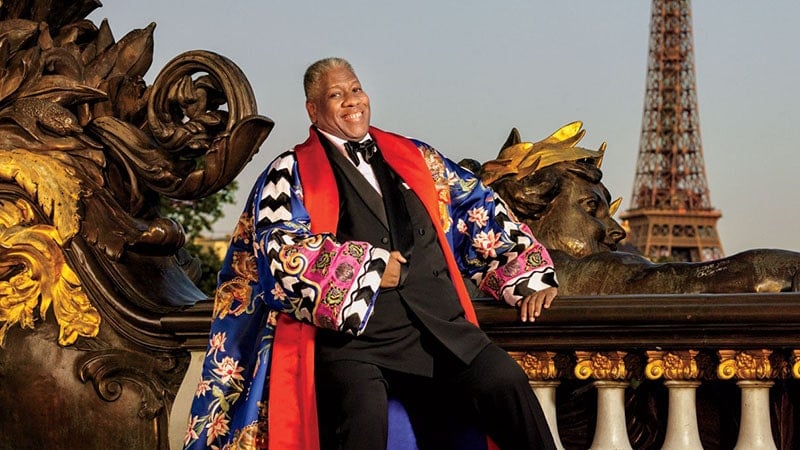 André Leon Talley has passed away, and Louis Vuitton showcases Virgil Abloh's posthumous collection. Stay up to date with the latest international fashion news of the week.
André Leon Talley Passes Away at 73
Pioneering editor, creative director, and fashion icon André Leon Talley (ALT) has died at 73. ALT began his expansive career as an apprentice for Diane Vreeland, legendary former Editor-in-Chief of Vogue, then worked for Interview, WWD, W, and The New York Times. He was, perhaps, best known as Vogue's Fashion News Director from 1983 to 1987, Creative Director from 1987 to 1995 – he was the first Black man to hold these roles. Best known for his over-the-top style and larger-than-life personality, ALT was a passionate advocate for diversity in the fashion industry.
ALT passed away in hospital in White Plains. The day was filled with tributes to the trailblazer, including Anna Wintour, Kim Jones, Naomi Campbell, and Tom Ford. "It's the loss of Andre as my colleague and friend that I think of now; it's immeasurable," said Wintour. "He was magnificent and erudite and wickedly funny—mercurial, too." Diane Von Fürstenberg penned a tribute on Instagram. "Goodbye, darling André…no one saw the world in a more elegant and glamorous way than you did," she said. "No one was more soulful and grander than you were…the world will be less joyful now."
View this post on Instagram
Louis Vuitton Showcases Virgil's Final Collection
Louis Vuitton has showcased the final F/W collection from the late Virgil Abloh at Paris Fashion Week. Abloh died in November 2021, before his latest collection was released. The posthumous menswear show was dubbed 'Louis Dreamhouse' and featured angels, dancers, and blurred gender. Pieces included white tailoring, long dresses, streetwear, and distorted accessories.
Abloh was named Creative Director of Louis Vuitton in 2018. His first collection sought inspiration from the Wizard of Oz, a reference he made in the final collection. "There is a circular aspect to it, so it comes back to certain things that were surprising in the first show (in 2018)… there are other metaphors that he's always used: there's the metaphor of the house, the metaphor of the boy," said Michael Burke, CEO of Louis Vuitton.
View this post on Instagram
Chanel Ambassador and Actor, Gaspard Ulleil, Dies
Gaspard Ulleil has died. The French actor and Chanel ambassador was involved in a skiing accident in the Alps. The 37-year-old featured as the face of Chanel's men's fragrance, Bleu de Chanel. "It is with deep sadness that we learned of Gaspard Ulliel's passing," read a statement from Chanel. "For 12 years, he was an ambassador for Chanel, but more importantly, he was a close friend of the house. We have been fortunate to have had by our side all these years a person endowed with great culture, [he is] an immense talent and of unparalleled kindness. He will be sorely missed. Our thoughts and prayers go to his family and his friends."
View this post on Instagram
Rhuigi Villaseñor is Bally's New Creative Director
Bally has named Rhui Villaseñor as its new Creative Director. Villaseñor is the Founder of the LA-based streetwear brand, Rhude. His role includes the artistic direction across the brand and will oversee the direction of the SS23 collection. "Over the past three years, we have redefined our positioning," shared the CEO of Bally, Nicolas Girotto. "In this transformative moment, and having found the right champion in Rhuigi, we are ready to move Bally to the next level. I entrust Rhuigi, a talented visionary, to continue evolving the contemporary relevance of our brand and accelerate growth while preserving Bally's core values."
View this post on Instagram
SUBSCRIBE TO OUR NEWSLETTER
Subscribe to our mailing list and get interesting stuff and updates to your email inbox.