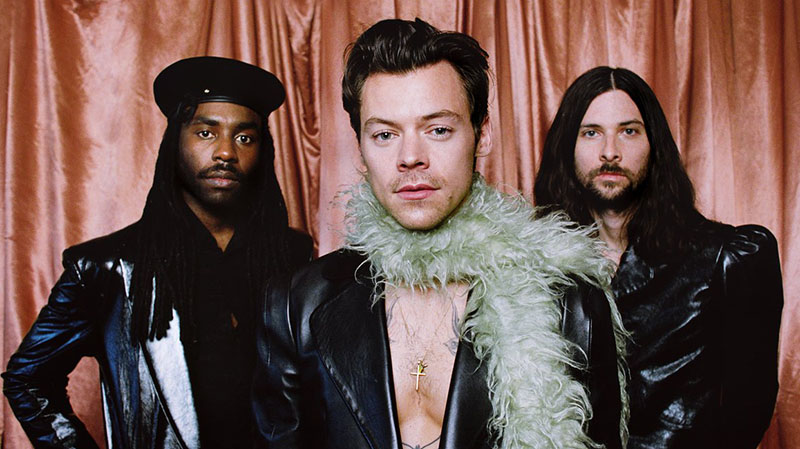 Ralph & Russo filed for voluntary administration, Shanghai fashion week released the schedule, and celebrities graced the red carpet at the Grammy Awards. Stay up to date with the hottest international fashion news of the week.
Grammy Awards
Celebrities have walked the red carpet at the 63rd Grammy Awards. The best dressed Megan Thee Stallion, Harry Styles, and Dua Lipa wore an orange Dolce & Gabbana gown, a leather suit and boa by Gucci, and an embellished purple butterfly gown by Versace, respectively. Some of the winners of the evening, Beyoncé, Taylor Swift, and Billie Eilish, donned pieces by Schiaparelli, Oscar de la Renta, and Gucci.
Beyoncé and Taylor Swift both made history at this year's awards. Beyoncé is now the most awarded female artist of all time, winning Best R&B Performance with Black Parade. Taylor is the first woman to win Album of the Year three times after being awarded for her album, Folklore.
Shanghai Fashion Week Releases the Schedule
The lineup for Shanghai Fashion Week 2021 is here. Labelhood, the company that runs the fashion festival, released the schedule, which will run from April 7 to 11. Some of the designers include Mayali, Louis Shengtao Chan, and Yueqi Qi, feature in the show, and other up-and-coming designers across the country.
Fendi has released a couture show for Shanghai and had another three looks added to the collection. Singers and actors wore the pieces, including Zhao Tao, Tan Zhou, and Mai Zi, among others.
Ralph & Russo Enters Administration
Ralph & Russo are filing for voluntary administration, and COVID-19 is the catalyst. The British designer specializes in couture, and RTW is being placed into bankruptcy protection after the pandemic forced it to halt productions of its usual garments. The company will continue to operate while working through the administration process.
"For the last 11 years, Ralph & Russo has been my love and complete passion. Together with my talented staff and master craftsman, who are the heartbeat of the house, we have built a global luxury brand that I am incredibly proud of," explained Tamara Ralph, Co-Founder and Creative Director. "In the last 12 months, we have experienced unprecedented trading conditions throughout the pandemic, which has put a tremendous strain on our business and retailers across the world. In spite of these difficulties, we have continued to serve our customers during this time."
Leslie H Wexner to Leave Victoria's Secret
The Founder and Chairman Emeritus of Victoria's Secret, Leslie H Wexner, will be leaving the company for good. The former CEO of the lingerie company, 83, will permanently step away from his role at L Brands, its parent company. There have been criticisms of Wexley following the branding of the retailer and his connections with Jeffrey Epstein.
"L Brands is at a terrific place in its history," he said in a statement. "I am more confident than ever that we have very positive momentum as we approach the planned separation into two businesses. Now is an ideal time for Abigail's and my transition from the board."
Elsa Peretti – Fashion Model, and Jewelry Designer – Dies
Elsa Peretti, a former fashion model, and jewelry designer, have passed away at 80. The Italian-born designer was famous for her sculptural pieces and open-heart pendants – she worked for Tiffany & Co from 1969 until her death. Her works have often been described as 'revolutionary' and timeless, with distinct and modern aesthetics. She also worked as a model throughout her life and featured alongside Pat Cleveland, Anjelica Huston, and Karen Bjornson.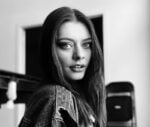 Alexandra Feiam is an experienced fashion writer who holds a degree in journalism. She has an impressive portfolio and expertise working as the Editor at Power Retail and Commercial Content Editor at Newscorp. Ally has been writing for The TrendSpotter since 2018, and her work has been featured in notable publications such as The Herald Sun, Arirang TV South Korea, Kidspot, The House of Wellness, and The Daily Telegraph.
SUBSCRIBE TO OUR NEWSLETTER
Subscribe to our mailing list and get interesting stuff and updates to your email inbox.