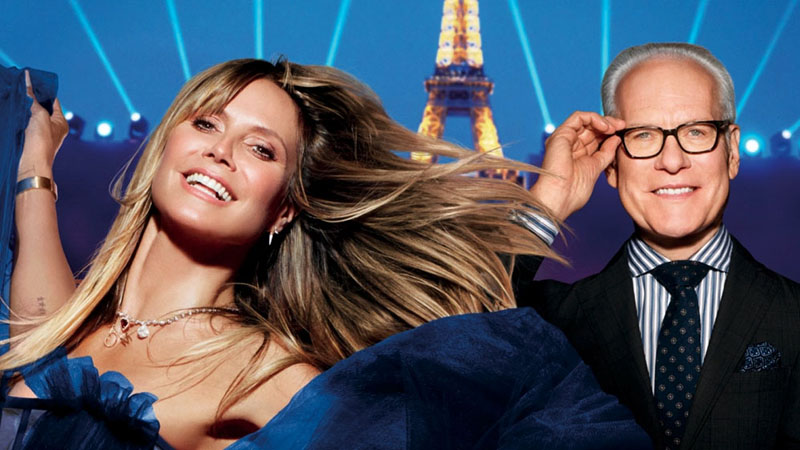 This week in fashion, Shanghai Fashion Week is going digital, and JLo is launching a line of sexy shoes. Find these stories and more as we uncover the top international fashion news of the week.
Gwenyth Paltrow Launches Collaboration with Proenza Schouler
Gwenyth Paltrow is launching a collaboration with Proenza Schouler for G.Sport. This brand is the athletic brand for her online store, Goop. It celebrates wellness and expresses that "he Goop community looking to stay healthy" This is the first athletic line that Proenza is working on, and includes yoga attire, leggings, jackets, and shirts.
"Tapping Jack McCollough and Lazaro Hernandez's relentless creativity and street-smart aesthetic brought an entirely new, cutting-edge feel to our G. Sport world," explained Paltrow. "And the fact that this was their first go at a sporting collection made the collaboration feel even more special. I think the pieces truly speak for themselves."The collection launches on March 22 on the Goop site.
Heidi Klum and Tim Gunn Launch New Show
Heidi Klum is reconnecting with Tim Gunn on a new TV show. Two years after they announced the end of Project Runway, the pair are joining forces for their new venture – "Making the Cut" The show will feature exclusively on Amazon Prime and follows a similar vein to its predecessor. The 19-part competition will showcase twice a week on the online platform and features the guest stars as judges and hosts. "This adventure is going to be like no other," said Klum. "This is an unprecedented opportunity," Gunn also said. The series will air on March 27 on Amazon Prime.
Johnny Coca Leaves Mulberry
Johnny Coca is leaving his role as Creative Director for Mulberry after five years. His tenure within the fashion house has seen a series of innovative entries, such as the Amberly and Iris bags and eyewear. Before working as Creative Director, Coca was the Head Design Director for leather goods at Celine with Phoebe Philo.
"Johnny'screative vision has been a key element in delivering our strategy to develop Mulberry as an international luxury lifestyle brand," said Thierry Andretta, CEO of Mulberry. There is no set replacement for Coca at this stage as they prepare for the label's 50th anniversary in 2021.
JLo is Launching a Footwear Line
Jennifer Lopez is launching a footwear line, which will be available exclusively at DSW stores. The collection features stilettos, high-heeled sandals, sneakers, and boots. "When I was a little girl, I used to look to my idols and wish I could have their jacket or their outfit or their jewelry or their shoes, and it was always so expensive, and we could never do that," said JLo. "At DSW, we can do that with quality and high fashion." The range of shoes are listed from $59 to $189 and is available both in-store and online.
The Met Gala is Postponed for Later Date
The Met Gala has been postponed due to the COVID-19 outbreak. The fashion event of the year will run at another date, the Editor of Vogue explained. The news broke from Anna Wintour on Vogue.com. "One day that will not arrive on schedule will be the opening of the Costume IInstitute'sexhibition, ''bout Time.''Due to the unavoidable and responsible decision by the Metropolitan Museum to close its doors, ''About Time,'' and the opening night gala, will be postponed to a later date," she said.
Shanghai Fashion Week is Going Digital
Shanghai is delving into a new category for its Fashion Week and is going digital. Many cities are postponing their shows, but Shanghai is changing the way the world sees the latest trends. The brands will showcase using a unique portal via Tmall and will stream each designer's runways live as they happen.
The designers include Diane von Furstenburg, Miss Sixty, Pinko and Fen Chen Wang. This new platform will "likely be the world's first fashion week event to live-stream its entire roster of runway shows," said a spokesperson for Alibaba. The 800 million users of Tmall will have access to the shows and will run from March 24 to 30.
Christian Siriano is Creating Face Masks for Hospital Workers
Christian Siriano is calling for other designers to join his efforts to create face masks for hospital workers. The New York designer responded to NYC Governor, Andrew Cuomo, who said they were in desperate need for the equipment. However, they didn't have enough to go around, which lead to Siriano's new venture.
The designer is currently working from home, where he and his team aim to make 1,000 masks a day. "I really think that if anybody still has team members who are sewing or who can sew, especially in New York, we could make a few hundred a day," Siriano explained. "There are only so many people who work in a hospital. Fashion could really change everything in a week. Look, we have nothing else to do right now. Nobody is buying clothes, so what can we do? I hope that everybody can pitch in."
SUBSCRIBE TO OUR NEWSLETTER
Subscribe to our mailing list and get interesting stuff and updates to your email inbox.