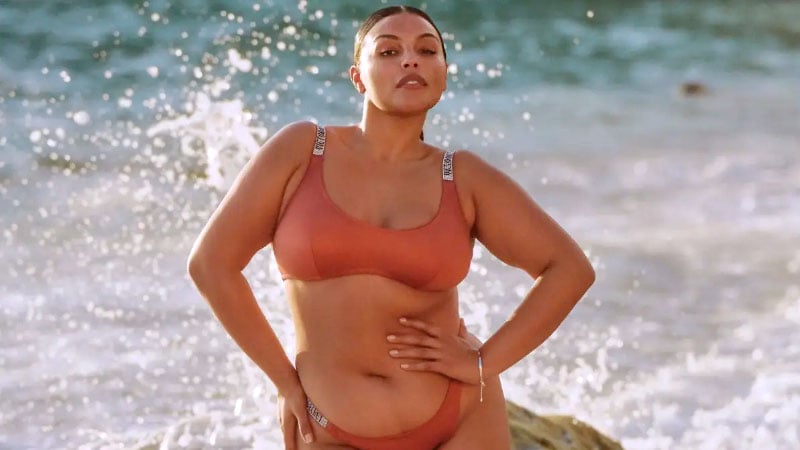 Victoria's Secret is relaunching its swimwear line while the CFDA and Vogue are changing their funding platform in 2021. Here are all of the hottest and latest international fashion news stories of the week.
Paris Fashion Week to Go Ahead
Paris Fashion Week will be going ahead from 1- 9 March 2021. Due to the pandemic, the entire event will be available via 100% digital platforms. There is a ban on all public events and a nightly curfew starting at 6 pm in Paris.
The Fédération de la Haute Couture et de la Mode released its provisional 93 brands, with several missing, including Kenzo, who will release a video on March 26. The confirmed designers will debut their Fall collections – some of the most anticipated include Hermès, Chloé, and Givenchy.
Victoria's Secret Re-Introduced Swimwear
Victoria's Secret is re-launching its swimwear collection five years after it announced its closure in 2016. While the brand started re-selling its swimwear online in 2019, this is the first campaign from the heritage business.
The campaign, called 'Destination Swim,' featured a diverse array of models, including Taylor Hill, Paloma Elsesser, Imaan Hammam, and Jill Kortleve. The collection features the models relaxing along the beach at nightfall, spending time on a yacht, and soaking it up in the sun.
Alexander McQueen Collaborates with Vestiaire Collective
Alexander McQueen is joining forces with Vestiaire Collective to support sustainability. The brand is the "first house in the world to collaborate with Vestiaire Collective," inviting users to send in pre-owned pieces from the designer to encourage circular fashion.
The collaboration between brands aims to give "beautifully crafted pieces a new story," said Emmanuel Gintzburger, CEO of Alexander McQueen. "We are confident that our customers will be equally excited to take part in an initiative that challenges a linear economy and sets a new and more sustainable standard for the future. We hope many houses will follow because to have an impact at scale; we need to act collectively."
Kendall Jenner Launches Tequila Brand
Kendall Jenner is launching a tequila brand, 818. The supermodel has spent the last three years secretly developing the label and named it after Calabasas' area code. "After dozens of blind taste tests, trips to our distillery, entering into world tasting competitions anonymously, and WINNING …3.5 years later, I think we've done it," Jenner shared on Instagram. Its three initial products, Blanco, Reposado, and Añejo, have won numerous international accolades. At the World Tequila Awards, it landed the 'Best Reposado Tequila' prize.
CFDA/Vogue Reformat Funds for 2021
The CDFA and Vogue will be changing the format for their Fashion Fund in 2021. This year, the companies will be supporting the top ten in the competition. The finalists will now receive a grant and mentorship in their desired industries – traditionally, these are awarded to the top three alone. These changes come as a result of the pandemic's impact on the fashion industry.
"The CFDA/Vogue Fashion Fund began in a time of crisis, and given where we are now, it's important that we continue to give back like never before," said Anna Wintour, Editor in Chief of Vogue. "After last year's A Common Thread initiative, we decided to rethink our seventeen-year fund to serve our designers in the best and strongest way possible."
SUBSCRIBE TO OUR NEWSLETTER
Subscribe to our mailing list and get interesting stuff and updates to your email inbox.