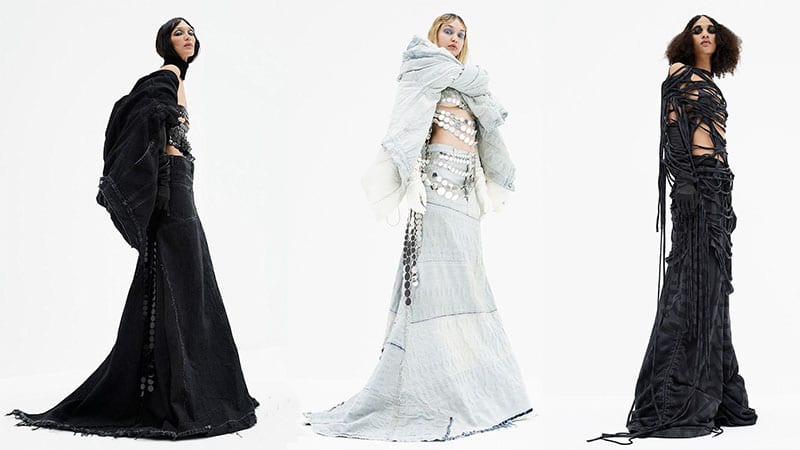 There is a new Creative Director of Supreme, and Tiffany & Co is launching an exclusive NBA basketball. Stay up to date with the hottest lattest fashion news stories of the week.
Supreme Names New Creative Director
Tremaine Emory is the new Creative Director of Supreme. The designer has previously worked with New Balance, Levi's, the late Virgil Abloh, and founded Denim Tears. He will continue working with his brand in conjunction with the streetwear brand.
He has 'officially started this week, marking the first major appointment since the streetwear label was acquired by VF Corp for $2.1 billion in 2020′,' the business said. His first drop will be for the FW22 collection, which he will oversee.
View this post on Instagram
Bottega Veneta Relaunches BUTT Magazine
BUTT Magazine is back after nearly a decade, thanks to Bottega Veneta. In an exclusive partnership with the designer, the magazine will explore queer exploration, sexual freedom, and communities. The brand will host a three-day installation project in Palais de Tokyo in celebration of the launch.
"BUTT's candid intergenerational dialogues about contemporary life and love have been sorely missing these past ten years. In Issue 30, we ogle at French cinema actor Félix Maritaud and catch up with queen of queer hair Holli Smith," said the brand in a statement. "It includes poetry and diaries, the work of artists Ajamu X and Sunil Gupta, and a super romantic cover from LA friend and photographer Clifford Prince King."
View this post on Instagram
The Biggest Highlights of NYFW
NYFW has come to an end, and there were plenty of highlights. The week was filled with exciting and innovative runways from a blend of designers. Many of the brands, such as Michael Kors, deiced to keep their collections slightly subdued, taking inspiration from the city's nightlife and classic garments. Marc Jacobs closed out the week with an array of skirts, crop tops, and gowns created from puffer jacket fabric, delicately placed strips of fabrics, and a black and white palette.
While many designers did not attend the week, some of the standouts included a plaid-themed show from Thom Browne, monochrome power suits from Sergio Hudson, and a vibrant collection of pieces from Carolina Herrera. Newly-minted fashion star, Julia Fox, made her runway debut for LaQuan Smith, sporting a cut-out body-skimming black dress and bold eye makeup. Coach presented its FW22 show in the suburbs -the collection was 'a love letter to somewhere in America'.
View this post on Instagram
Tiffany & Co. is Collaborating with Daniel Arsham
Tiffany & Co is collaborating with NYC-based contemporary artist, Daniel Arsham, for a limited edition NBA basketball. The ball, created in conjunction with Wilson, comes in the iconic Tiffany Blue and retails for $575. This isn't the first time the brand has celebrated the world of sports; for 160 years, the jewelry brand has developed and created trophies for the NBA Finals.
"The Tiffany Blue basketball, which was released previously, quickly became a really coveted item," said Arsham on the project. "As I was thinking about collaborations to pursue around the All-Star game, this seemed to make natural sense given my role as creative director of the Cavs, my ties with Tiffany & Co., and this season marking Wilson's return to NBA courts as the official basketball."
View this post on Instagram
SUBSCRIBE TO OUR NEWSLETTER
Subscribe to our mailing list and get interesting stuff and updates to your email inbox.