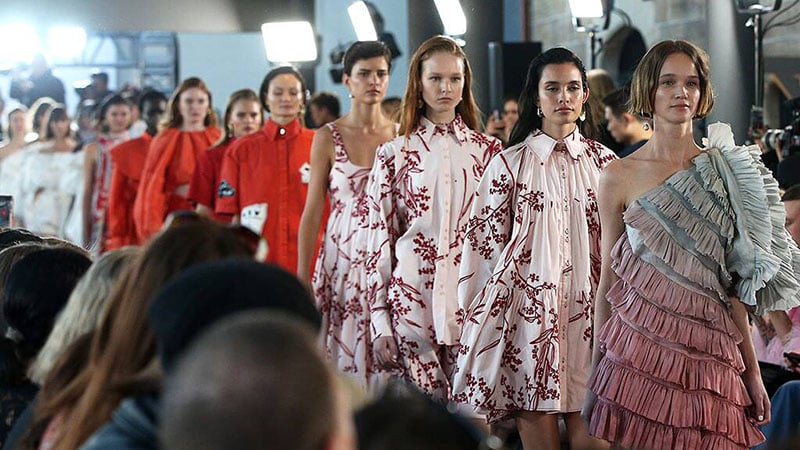 This week in fashion, the VS Fashion Show is getting the axe from TV and Kering bans underage models from appearing on the runway. Find these stories and more in the top international fashion news of the week.
MBFWA Kicks Off in Sydney
This week Mercedes-Benz Fashion Week Australia took place in Carriageworks, attracting local and international audience, buyers, media, photographers, street style stars and other fashion enthusiasts. MBFWA celebrates Australian designers, such as Aje, Bec + Bridge, Alice McCall and many more. Aside from spectacular fashion, MBFWA also held exciting workshops, guest speakers and other activities.
https://www.instagram.com/p/Bxnr5xdHD8p/
Victoria's Secret Fashion Show Axed from TV
Victoria's Secret announced this week that its much-anticipated annual runway show will no longer be broadcast on television. In an email to employees, ​Leslie Wexner, Chief Executive of Victoria's Secret's parent company, L Brands, said that the lingerie giant has decided to "re-think" its strategy​, explaining that "​going forward, we don't believe network television is the right fit." Wexner further stated that Victoria's Secret is currently in the process of conceptualising "a new kind of event," though did not elaborate on what that might entail.
CFDA Awards Honour Barbie
In celebration of Barbie's 60th birthday, the CFDA Awards will honour the doll with a Board of Directors' Tribute. It's the first time a non-living subject has won the award, and past recipients of this award include Michelle Obama and Gloria Steinem. CEO and President of the CFDA said: "Barbie has had such a wide influence on American fashion and culture. Her story personally resonated with so many CFDA members that the Board of Directors decided to honour her with the special tribute." The CFDA Awards will take place on June 3rd at the Brooklyn Museum.
Kering Raises Model's Minimum Age to 18
Kering is banning underage models from participating in runway shows. Kering's Chief Executive, François Henri-Pinault says the company is "conscious of the influence exerted on younger generations", and joins Vogue, who has also taken this into action. They have not used models under the age of 18 since August 2018. Sara Ziff, the founder of campaign Model Alliance, says that it's "a positive step towards eliminating the intense pressure models currently face to maintain an adolescent physique and to go to extremes to lose weight". The French fashion house owns labels such as Gucci and Alexander McQueen. The rule will come into effect in AW 20/21 shows, but other companies like LVMH will not follow in Kering's footsteps.
Gucci Accused of Cultural Appropriation
The Italian fashion house, Gucci, has been accused of appropriating Sikh culture with their turban. Named the 'Indy Full Turban', the silk headscarf is on sale for $799. It resembles the traditional headpieces worn in Sikh religion and is part of the same collection as the balaclava that came under fire for being racially insensitive.
It was noted in a tweet by the Sikh Coalition that the "Sikh turban is not a fashion accessory, but it's also a sacred religious article of faith. We hope more can be done to recognise this critical context #appropriation." Gucci is yet to release a statement regarding the controversy, but the turban is no longer available on the Gucci website.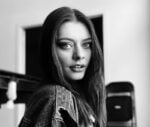 Alexandra Feiam is an experienced fashion writer who holds a degree in journalism. She has an impressive portfolio and expertise working as the Editor at Power Retail and Commercial Content Editor at Newscorp. Ally has been writing for The TrendSpotter since 2018, and her work has been featured in notable publications such as The Herald Sun, Arirang TV South Korea, Kidspot, The House of Wellness, and The Daily Telegraph.
SUBSCRIBE TO OUR NEWSLETTER
Subscribe to our mailing list and get interesting stuff and updates to your email inbox.