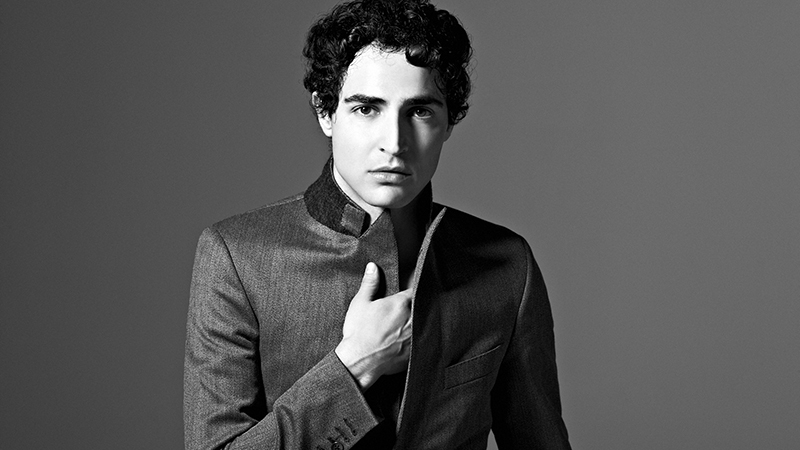 This week in fashion, Hervé L. Leroux returns to ready-to-wear, and the 92nd Academy Awards presents impressive red carpet looks. Find these stories and more as we uncover the top international fashion news of the week.
Celebrities Don 92nd Academy Award Red Carpet
Stars flooded the red carpet at the 92nd Academy Awards this week. As one of the most exclusive events in the cinematic awards season, it is also one of the most fashionable. The best dressed included Renée Zellweger in Armani Privé, Janelle Monae in Ralph Lauren and Billie Eilish in Chanel. Some of the biggest trends included sparkling fabric, elaborate embroidery and dark hues. The winners included the film Parasite, who won four Academy Awards, Joker, Little Women and Once Upon a Time… In Hollywood.
Hervé L. Leroux Re-Launches to Ready-to-Wear
Hervé L. Leroux is returning to ready-to-wear with a new line. The womenswear label, Hervé Leger, went on hiatus in 2017 after the designer passed away, but will continue for Fall 2020. The collection will be created by his sister, Jocelyne Caudroy, who now sits as Creative Director for the brand. "Hervé left a fantastic heritage [of sketches and unfinished works]. When the project was suggested, I thought of Virginie Viard and how she had worked alongside Karl Lagerfeld. I accepted because this way, I can preserve the way Hervé worked. To continue, when given the opportunity, is important because this heritage lives within us," said Caudroy.
"This is an ambitious project but one where we are taking the time to do things right, to rebuild this couture house founded by Hervé and Jocelyne. It had to feel natural but also be done in the right way, with the right people."
Phoebe Philo Returns to Fashion
Phoebe Philo is returning to the fashion industry with a line label. The previous Creative Director for Céline stepped away from her role in 2017, much to the dismay of fans of the fashion house. The British designer is revered for her minimalistic pieces and is rumoured to be creating a new eco-focused, luxury label. "I want to create clothes, shoes, bags and accessories that are relevant to right now," she said. At this current stage, the designer is yet to confirm the return, although she has shared several stories on her Instagram account.
Centric Brands Acquires Zac Posen
Zac Posen has sold his brand and all related to intellectual property to Centric Brands. The designer has confirmed that he will continue to oversee the works of the brand as Creative Director. "This acquisition adds a global, marquee designer brand to our portfolio of ready-to-wear women's apparel and provides a platform to expand into new licensing categories, while supporting one of our strategies for growth," said Jason Rabin, the CEO of Centric Brands.
"I am so pleased that Centric Brands is committed to the 'Zac Posen' brand and to building a new and relevant Zac Posen branded world," said Zac Posen. "I am looking forward to helping Jason and the team continue to identify and execute on strategic licensing opportunities and selectively build the brand's global distribution and omnichannel marketing strategy."
Paolo Roversi is Opening an Exhibition in Italy
Italian fashion photographer, Paolo Roversi, is opening an exhibition of his work in Italy. The collection, 'Paolo Roversi – Studio Luce', will run from April to July in his hometown of Ravenna at the MAR art museum. The exhibition is sponsored by Dior, Pirelli and Place Vendôme jeweller Dauphin. Works include imagery of Kate Moss, Naomi Campbell and Natalia Vodianova.
Thom Browne Designs Phone for Samsung
Thom Browne is designing a flip phone for Samsung, inspired by his iconic striped shirts. The Galaxy Z features the brand's iconic striped down the centre, with buttons stitched on the top of the phone. The sound cues include a typewriter keyboard, an analogue ringtone, and a shoe tapping on the floor. There are also Venetian blinds that draw to a close when you turn off the screen. Included with the phone are matching headphones and watch.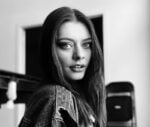 Alexandra Feiam is an experienced fashion writer who holds a degree in journalism. She has an impressive portfolio and expertise working as the Editor at Power Retail and Commercial Content Editor at Newscorp. Ally has been writing for The TrendSpotter since 2018, and her work has been featured in notable publications such as The Herald Sun, Arirang TV South Korea, Kidspot, The House of Wellness, and The Daily Telegraph.
SUBSCRIBE TO OUR NEWSLETTER
Subscribe to our mailing list and get interesting stuff and updates to your email inbox.