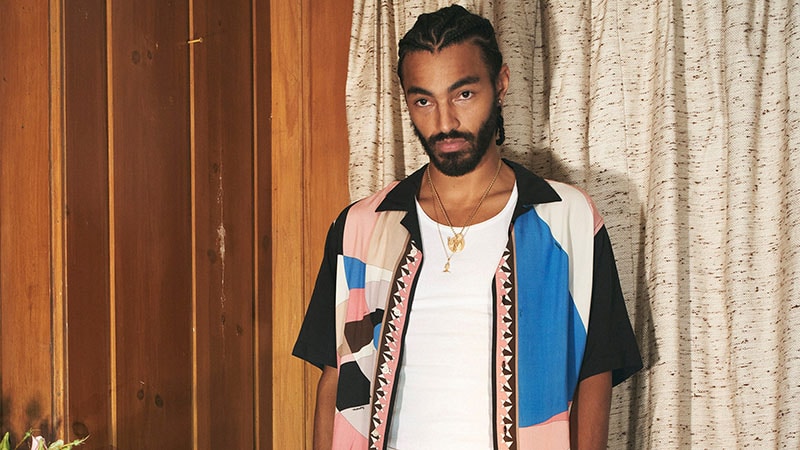 The Yeezy GAP collab is finally here, Frances Patiky Stein has died, and Pucci has paired with Supreme for a new exclusive capsule collection collaboration. Stay up to date with the latest international fashion news stories from this week.
Collaboration With Pucci and Supreme is Finally Unveiled
Emilio Pucci and Supreme are teaming up for an exclusive collection. The 'groovy' capsule features a mixture of sporting attire, bright colors, and the iconic Pucci swirls. Following the collection between Louis Vuitton and Supreme in 2018, this new pairing seems like a good fit. From twill and sport jackets, soccer jerseys, and pants, there are also accessories and a Zippo lighter within the collection.
The patterns are reminiscent of the 1960s and 1970s, arguably the most iconic era of Emilio Pucci. Some of the key designs in the Supreme collaboration include Fantastia from 1970 and Tulipani from 1965. In recent years, Pucci has needed a modern revamp, and the new collaboration with Supreme is sure to skyrocket the brand to a new audience.
View this post on Instagram
The Highly-Anticipate Yeezy and Gap Collection Revealed
After GAP and Yeezy confirmed their partnership in 2020, the pair has dropped the first item from the anticipated collection. The item in question is a 'round jacket' – a semi-puffer jacket in a metallic blue constructed from recycled nylon. As part of the launch, GAP has deleted all of its Instagram pots bar a single image of the jacket.
While the streetwear style is a staple design of Kanye's Yeezy, his usual palette includes neutral tones. However this launch, and leaked images of the collab showcase bright shades like blue, red, and orange. Of the latest lunch, the GAP CEO Sonia Sygnal said: "What I can tell you is that the creativity is through the roof, and it's spilling over to the brand, and it's inspiring our teams more broadly." The collection is available to purchase online in the US only.
View this post on Instagram
Former Chanel Designer Frances Patiky Stein Dies
Frances Patiky Stein, the former accessories designer at Chanel, has died of lung cancer. She worked alongside icons such as Halston, Chanel, and Calvin Klein and for publications spanning from Vogue to Harper's Bazaar throughout her career. She famously selected Beverly Johnson as the cover of Vogue in August 1974 – making her the first African American woman on the magazine's cover. Stein is known for her accessories for Chanel, which she owned for decades. In response to her passing, Chanel representatives said she was "really responsible for Chanel's accessories from the early 1980s to the early 2000s. Chanel paid tribute to her and grieves with her family and loved ones."
View this post on Instagram
Fosun Fashion Group Acquires Sergio Rossi
Fosun Fashion Group (FFG) is acquiring Sergio Rossi. The Italian footwear designer will join Wolford, Lanvin, and St John, all nested in the luxury fashion group. FFG plans to expand the brand's presence throughout Asia, and China in particular. "The world of Sergio Rossi is a place where magic and reality come together to create handmade shoes for sophisticated, smart, and effortlessly chic women," said Joann Cheng, the Chairman of FFG.
"We are excited about Sergio Rossi's future growth prospects supported by new collections that will be unveiled, the fast-growing market in which our brand is appealing to, and FFG as new partner to sustain us on this thrilling journey," said Riccardo Scuitto, the CEO of Sergio Rossi.
View this post on Instagram
Ferrari Introduces A RTW Line
Ferrari is expanding its reach into the fashion world. The luxury car brand is debuting its first RTW collection for women, men, and kids – the fashion show will commence on 13 June. The break into the lifestyle category is a part of a new strategy to expand the brand's reach and audience – the company believes that it could account for 10% of its profits over the next decade. Ferrari will debut its first collection through six drops, including sneakers, leather goods, and outerwear. The items will be available for purchase online and in-store from 14 June.
View this post on Instagram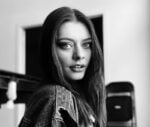 Alexandra Feiam is an experienced fashion writer who holds a degree in journalism. She has an impressive portfolio and expertise working as the Editor at Power Retail and Commercial Content Editor at Newscorp. Ally has been writing for The TrendSpotter since 2018, and her work has been featured in notable publications such as The Herald Sun, Arirang TV South Korea, Kidspot, The House of Wellness, and The Daily Telegraph.
SUBSCRIBE TO OUR NEWSLETTER
Subscribe to our mailing list and get interesting stuff and updates to your email inbox.