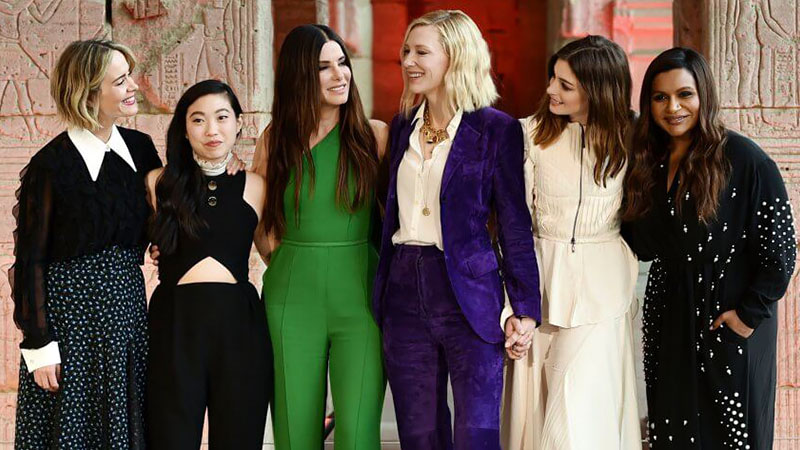 This week in fashion, Rihanna has released a Savage x Fenty Valentine's Collection, the first Vegan Fashion Week is here, Asos and PVH Corp. join the Global Fashion Agenda as strategic partners and Ocean's 8 costume designer Sarah Edwards is nominated in the 21st Costume Designers Guild Awards. Find these stories and more as we reveal the top fashion news of this week.

The First Vegan Fashion Week is Here
This season something very different is being introduced to the usual fashion calendar. Los Angeles is set to host the very first Vegan Fashion Week this February and it's a perfect home for it. LA recently became the largest city in America to ban the use of fur. The four-day event hopes to end animal exploitation in the industry. It will do this by educating fashion lovers about the social, ethical and environmental issues surrounding the use of animals in the industry.
"I want to ignite conversations and debates within the industry by educating, elevating and drawing connections between our most important values: our respect for human life, animal rights, and the environment." Emmanuelle Rienda, animal rights activist and Vegan Fashion Week founder said. She intends to take the event to other fashion-forward cities. Rienda hopes to make Vegan Fashion Week the standard fashion week in the future.

Rihanna Has Released a Savage x Fenty Valentine's Collection
Rihanna has returned with romantic lingerie for her Savage x Fenty Valentine's collection, and it leaves nothing to the imagination with a naughty take on the holiday. The collection features everything from bold-hued whips and velvet panties, to sheer slips and lace bralettes. Launching recently on Savage x Fenty's website, make sure to either spoil yourself or point your special someone in the right direction. It'll make for a great Valentine's Day gift that will have you feeling every bit as sexy as Rihanna intends.
Ocean's 8 Costume Designer Sarah Edwards Amongst Those Nominated in The 21st Costume Designers Guild Awards
The costumes in Ocean's 8 were works of art and deserve recognition. It's good news that Ocean's 8 costume designer Sarah Edwards is among the nominees for Excellence in Contemporary Film at the 21st Costume Designers Guild Awards. And it's thanks to Edwards's work on the Met Gala-turned-crime scene movie, which saw actors Sandra Bullock, Rihanna and Mindy Kaling, as well as Anne Hathaway and Awkwafina, amongst others, decked out in Givenchy, Zac Posen, Alberta Ferretti, Burberry, Valentino and Prada.
It wasn't just the wardrobes that deserve a nod but the day-to-day wardrobe of the girl gang that also deserves props, specifically the 'only in New York' coats worn by the crew as well as Blanchett's suits. "Most of these actresses are used to being the star of a movie, not having to share that spot with seven others, but they were really respectful of each other," Edwards told Vogue UK of bringing the characters to life through their respective wardrobes. Other films to receive a nomination in the category include Mammia Mia! Here We Go Again, Aquaman and A Star is Born. The 2019 Costume Designers Guild Awards will take place in Los Angeles on February 19.
Designer Saloni Lodha is Creating Thrown-On Elegance
For those who feel as though their life is a non-stop tour through destinations, events, commitments and seasons, Saloni Lodha is offering the fashion equivalent of the chance to put your feet up. For those who hope to open their wardrobe and see only pieces that are appropriate for wherever they're going, designer Lodha of label Saloni is here to help. Her feminine dresses fall in that sweet spot between every day and elevated style. She achieves this look by blending embellishment, decorative prints and fabrics with flattering silhouettes.
The reason she gets the balance just right stems from good old fashioned first-hand experience. "I have been moving and living between different countries for the last 10 years and running my business in another country," Lodha tells Vogue of her studio in London's Clerkenwell and her base in Hong Kong, the latter with which she Skypes regularly, and then travels to six times a year. "I think it's been beneficial for the design process because it has given me a different perspective on what different women around the world look for."
Asos and PVH Corp Join Global Fashion Agenda as Strategic Partners
British e-tailer Asos and PVH Corp have been named as new strategic partners of Global Fashion Agenda. They are joining a circle of brands that also includes H&M Group, Bestseller, Nike, Target and Sustainable Apparel Coalition. They aim to mobilise the global fashion system and promote change in the way we produce and consume fashion.
"With the addition of Asos and PVH, our Strategic Partner group has truly come full circle. We're excited to now have industry-leading representatives from all of the various segments of the fashion industry, including luxury, athletic, e-commerce, high street, mass, premium and sourcing markets," commented Eva Kruse, president and CEO of Global Fashion Agenda. The non-profit organisation said the arrival of Asos and PVH will help it further promote a more sustainable future. "We're very pleased to be joining Global Fashion Agenda's Strategic Partner group and excited about the opportunity it presents," Nick Beighton, chief executive of Asos said.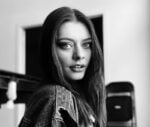 Alexandra Feiam is an experienced fashion writer who holds a degree in journalism. She has an impressive portfolio and expertise working as the Editor at Power Retail and Commercial Content Editor at Newscorp. Ally has been writing for The TrendSpotter since 2018, and her work has been featured in notable publications such as The Herald Sun, Arirang TV South Korea, Kidspot, The House of Wellness, and The Daily Telegraph.
SUBSCRIBE TO OUR NEWSLETTER
Subscribe to our mailing list and get interesting stuff and updates to your email inbox.