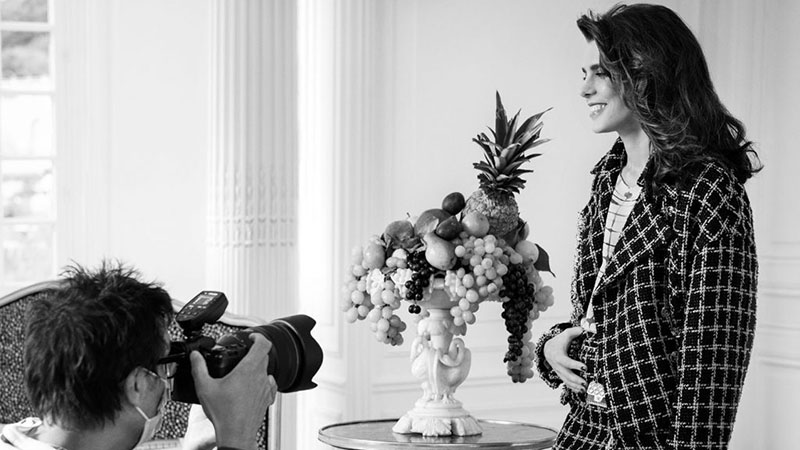 Charlotte Casiraghi is the new face of Chanel, and Paris Fashion Week will commence without an audience. Keep your finger on the pulse with the top international fashion news of the week.
LVMH Selects New Tiffany & Co CEO
LVMH has selected Anthony Ledru to become the new Chief Executive Officer of Tiffany & Co and will replace Alessandro Bogliolo. This comes as the deal between the conglomerate and jewelry label was finalized last week. Ledru has previously worked with Tiffany, where he oversaw the North American operations. He is also the son of Bernard Arnault, the CEO of LVMH.
"Tiffany is an iconic brand and a quintessential emblem of the global jewelry sector," said Arnault in a statement. "We are optimistic about Tiffany's ability to accelerate its growth, innovate, and remain at the forefront of our discerning customers' most cherished life achievements and memories." The previous CEO will depart from his role at the end of January.
Copenhagen Fashion Week to Go Fully Digital
Copenhagen Fashion Week plans to go fully digital and is canceling its physical events. As a result of the pandemic, the Fashion Week plans to cancel its trade fairs, including Ciff, Revolver, Dansk Fashion & Textile, and Wear. While the AW21 shows will be digital-only, the next series of shows in August will return to normal.
"Even though it is definitely unwished-for, it is undeniably the right thing to do, and instead, we look forward to being able to meet physically again for the August 2021 fashion week," said Cecilie Thorsmark, the CEO of Copenhagen Fashion Week. CPHFW will take place from February 2 to 4, taking place on a digital platform that was launched last year.
Bottega Veneta Deletes Social Media Accounts
Bottega Veneta has deleted its social media accounts and is the first brand to do so. The Italian fashion brand has removed itself from Instagram, Twitter, and Facebook, without an explanation. This is the first brand to remove itself from the three large social media platforms, but it may not be a surprising move from the Fashion Director, Daniel Lee, who has no accounts of his own and banned audience members from filming his SS21 show.
"I just think the world changes very fast," Lee explained in a 208 Vogue interview. "Obviously, I'm from a very different generation. I am a millennial. To me, it's not a foreign territory. I grew up with the Internet. I'm aware of social media; I like it in some respects, I don't in others. It's part of modern-day culture. Obviously, fashion is about change; it's a kind of conversation about the world. Yeah, we have to keep up, for sure."
Charlotte Casiraghi is the New Face of Chanel
Charlotte Casiraghi has been named the new face of Chanel and will star in the SS21 collection campaign. Casiraghi is Grace Kelly's granddaughter and has worked with Karl Lagerfeld and Chanel since she was a teenager.
"Sealing a long relationship based on trust and friendship, started by Karl Lagerfeld and continued today by Virginie Viard, Charlotte Casiraghi will become an ambassador and spokesperson for the House from January 1st, 2021," the fashion house shared on Instagram.

Paris Fashion Week to be Audience-Free
Paris Police have told Fédération de la Haute Couture et de la Mode that PFW will be allowed to run on a single condition: no audience will be allowed. The city is currently undergoing strict lockdown as a result of the pandemic.
"The instructions from the Paris police headquarters stipulate that there should be no public attendance, whether it is for fashion shows or any other event," said Pascal Morand, the Executive President of the Fédération de la Haute Couture et de la Mode. Filming is authorized so that watchers can view the collections via a live stream or at a later date. PFW will take place from January 19 to 24.
SUBSCRIBE TO OUR NEWSLETTER
Subscribe to our mailing list and get interesting stuff and updates to your email inbox.