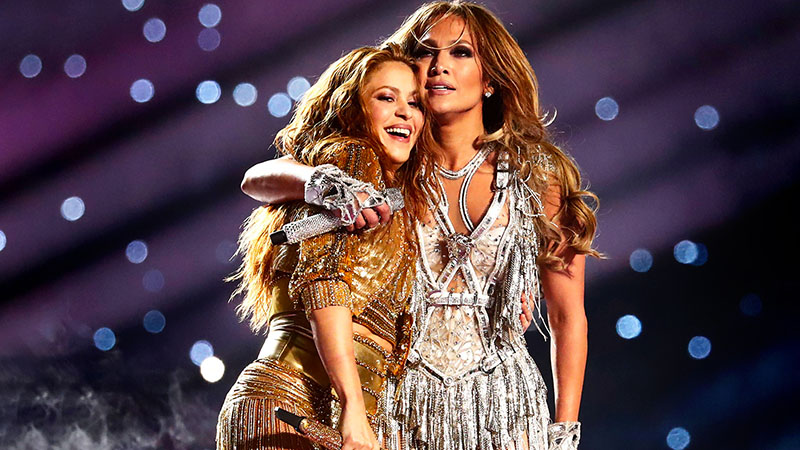 This week in fashion, Diane von Furstenberg launched a subscription program, Shakira and JLo hosted the Super Bowl halftime show and BAFTA invited guests to dress sustainably. Find these stories and more in the top international fashion news of the week.
DVF Launches Subscription Program
Diane von Furstenberg is launching her debut subscription service, DVF Link. This platform allows customers to try out different designs every month. The range varies from its iconic wrap dresses to workwear. For those who sign up, they get a box with four garments and is complete with unlimited free shipping and returns. They also get complimentary dry cleaning and the option to purchase the clothes. DVF Link is designed for the 'woman in charge' and includes dresses, jumpsuits, and outerwear. The subscription membership costs $159 per month.
JLo and Shakira Host the Super Bowl Halftime Show
Jennifer Lopez and Shakira brought the house down at their Super Bowl LIV Pepsi Halftime Show. Singing their hit songs like Let's Get Loud, and Hips Don't Lie, the pair celebrated 'women' and 'Latino culture'. JLo wore three outfits designed by Atelier Versace and Peter Dundas – the pieces included a giant cape with the Peurto Rican flag on one side, the U.S flag on the other. Others included a sparkling jumpsuit and pink silk skirt, and a silver catsuit encrusted with fringe and Swarovski crystals.
Shakira wore five outfits in total from Peter Dundas. The first had variations within its design – a red, fringed top and skirt, and a gold-encrusted short and jacket set. JLo's stylist, Mariel Henn, shared why the singer would don Versace throughout the show: "We felt that when people think of Jennifer, they think of Versace. When the Super Bowl confirmation came through, we knew it had to be them." Before the show, Lopez shared an image of the pair on Instagram with the caption: "Let's show the world what two little Latin girls can do.
The BAFTA Request Sustainable Clothing on the Red Carpet
Celebrities took to the red carpet at the annual BAFTA Awards this week. However, the award show had a special request for the stars, and that was to remain as sustainable as possible. This meant the guests were asked to wear recycled fabrics or re-wear something they already own. Although this wasn't a requirement, not many celebrities took to the task, with many already deciding their pieces before the request.
Despite not many celebrities obeying the guide, Kate Middleton donned an Alexander McQueen gold dress that she had previously worn in Malaysia in 2012. Saoirse Ronan wore a Gucci gown made from satin offcuts and Daisy Ridley's Oscar de la Renta dress was created using sustainably sourced fabric. "This awards season BAFTA are doing more than ever before to consider sustainability across its awards ceremonies, including inviting guests to 'dress sustainably'," the BAFTA guide explained.
Diane von Furstenberg Inducted into Legion d'Honneur
Diane von Furstenberg is to be inducted into Legion d'Honneur for her contributions to women, and her work with the Statue of Liberty. This award is the highest order of merit and military services in France, created by Napoleon Bonaparte in 1802. The designer is receiving her honor with the title of 'Knight'. "I was totally surprised when I received the letter from the French Ministry of Foreign Affairs that announced to me that I was being given the Legion d'Honneur," von Furstenberg said.
"It's being given to me for my work and commitment to women as well as my work for the Statue of Liberty, who is a symbol of freedom and friendship between France and America. I am extremely honoured for this important recognition and for [European Central Bank President] Christine Lagarde to have agreed to 'pin me' at the ceremony later this month in Paris."
Ralph Lauren to Host Fall 2020 Show in April
Raph Lauren will host his Fall 2020 show in April after his absence during NYFW. It will instead show later in the year, and officially skipping the fashion season. The designer will be "developing unique, experiential shows" that will continue "to be a primary focus for the brand to engage consumers, maintain a sense of freshness, and add an element of surprise."
SUBSCRIBE TO OUR NEWSLETTER
Subscribe to our mailing list and get interesting stuff and updates to your email inbox.