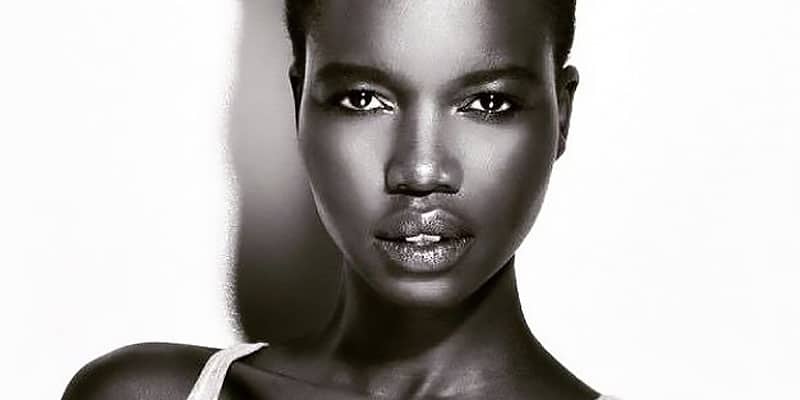 Want to keep up to date with all the latest fashion news? Discover what a fashion campaign looks like when a non-model recreates it, and why Nykhor Paul's Instagram post created such an uproar. Below are the five fashion news stories and industry updates of the week that you can't afford to miss.
Nykhor Paul's Instagram Post Created a Complete Uproar
You don't have to look far to see a magazine spread with Nykhor Paul – she's everywhere and she's taking over the fashion world at a rapid pace. The South Sudanese model is also speaking out about the lack of diversity within the industry, and how makeup artists don't cater for every skintone. Taking to Instagram, Nykhor addressed the issue with a very lengthy post.
"Why do I have to bring my own makeup to a professional show when all the other white girls don't have to do anything but show up wtf! Don't try to make me feel bad because I am blue black its 2015 go to Mac, Bobbi Brown, Makeup forever, Iman cosmetic, black opal, even Lancôme and Clinique carried them plus so much more. there's so much options our [sic] there for dark skin tones today," she wrote.
And her post created quite the reaction – in fact, so many people took note of Nykhor's tantrum that she recently gave an interview to Style.com.
Non-Model Recreates Fashion Campaign with fascinating Results
Ever wondered what a fashion campaign would look like if someone who wasn't a model were to feature in it? Well, you're in luck because thanks to former fashion editor Nathalie Croquet, we now know.
For her series entitled Spoof, she along with photographer Daniel Schweizer have humorously recreated fashion campaigns which challenge the idea of "femininity." It's a terrific idea, and the results are fascinating.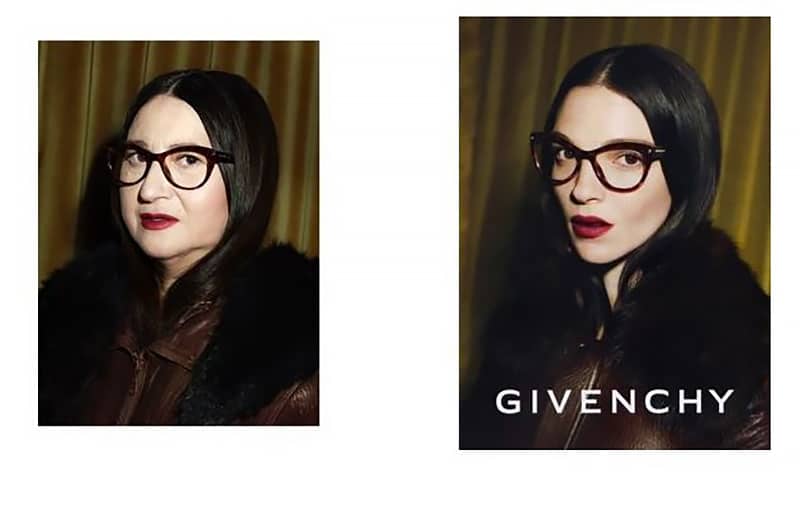 Model Gigi Hadid Stars in Calvin Harris's New Music Video
Gigi Hadid is taking the modeling world by storm: not only did she recently become the face of Topshop's latest ads, she's also the Guess girl, she starred in Balmain's AW 2015 campaign, and she can now add being the star of a music video to her resume.
The whole world has been speaking about Calvin Harris's music video "How Deep Is Your Love" and just how stunning Gigi looks in it, and it's definitely worth watching #modelgoals.
Alaïa Has a New Muse, and She's Intriguing
Couturier Azzedine Alaïa has a new muse, and it's none other than 20-year-old American model Ava McAvoy. But here's why you care: McAvoy stars in the brand's Fall lookbook, shot by Karim Sadli and styled by Joe McKenna, and the results are stunning.
Taylor Swift is Not Happy at All, and it's Because of a T-shirt
Taylor Swift has a legal headache, and it's all because of a dispute over a T-shirt. The founder of fashion label Lucky 13, has slapped the singer with a lawsuit, after claiming that she copied their trademark and used it on tees for a St. Patrick's Day sweepstakes.
According to Page Six, the "Bad Blood" singer has now been ordered by a judge to appear in court and testify in the trademark lawsuit.
"The message to the public is celebrity is not a synonym for immunity when it comes to this type of case," said lawyer, Gary Rinkerman, who is representing Lucky 13.

SUBSCRIBE TO OUR NEWSLETTER
Subscribe to our mailing list and get interesting stuff and updates to your email inbox.