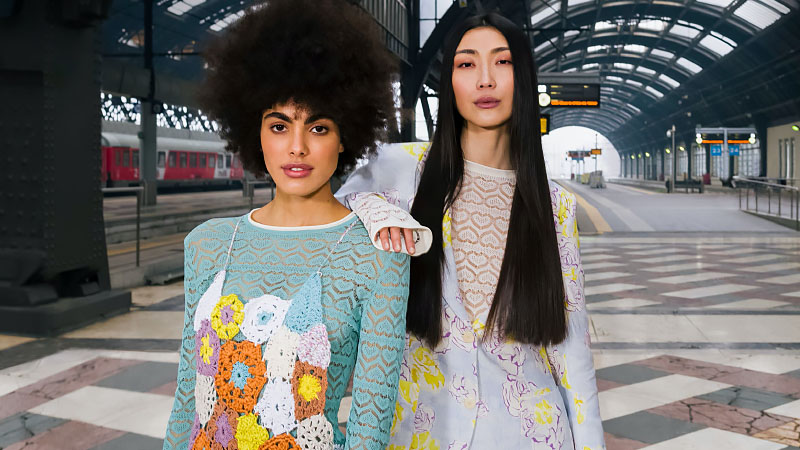 Milan Fashion Week debuts their schedule and pioneering artist, Sophie, dies at 34. Stay in the know and get updated on the latest stories with the top international fashion news of the week.&
Nike Introduces Hands-Free Sneakers
Nike has introduced a pair of sneakers that don't require hands to fasten. The Go FlyEase features a bi-stable hinge with a patented tensioner and allows the wearer to step into the shoe rather than tie any laces. Ideal for those with mobility issues or disabilities, it's the first shoe of its kind to feature a no-hands functionality.
"The tensioner's unique flexibility super-charges an action many might take for granted (kicking-off a shoe) and completely reimagines this movement as the basis for accessible and empowering design," mentioned a statement from Nike. The shoe comes in six colors and will land in-store and online on February 15th.
Milan Fashion Week Releases Official Schedule
Milan Fashion Week has released its official schedule. The event, which features 61 runway shows and 57 presentations, will mostly occur via digital streams. Versace has decided to drop out of the event, opting to present their collection via a new format. Instead, the Italian house will present their men's and women's collection on March 5th through an independent film.
Milan Fashion Week will run from February 24th to March 1st, and it will begin with a tribute to Beppe Modenese, dubbed as the 'Prime Minister of Fashion.' Designers presenting at the event will include Bottega Veneta, Gucci, Valentino, and many others. Milan Fashion Week will also host an event called 'We Are Made in Italy,' showcasing and celebrating five key designers of color – Joy ljeoma Meribe, Karim Daoudi, Claudia Gisèle Ntsama, Fabiola Manirakiza, and Mokodu.
Patrick Kelly Exhibition to Unveil in San Francisco
San Fransisco is hosting an exhibition dedicated to the designer, Patrick Kelly – "Patrick Kelly: Runway of Love'. The Black designer was a prominent figure in the 1980s, where he pioneered works surrounding race and gender equality within society. He was the first American to become a member of the Chambre Syndicale du prêt-à-porter des couturiers et des créateurs de mode and sadly passed away in 1990 after an AIDS diagnosis. The collection will feature more than 80 ensembles dating from 1984 to 1990. Some of the more controversial pieces found in Paris flea markets will also be on display, further showcasing his inclusion of diverse models.
Pioneering Trans Artist, Sophie, Dies
Pioneering trans artist, Sophie, has passed away at the age of 34. The Scottish singer and model, who has worked with Charli XCX, Madonna, and Kim Petras, died after an accidental fall in Athens. She made her debut in 2013, often named as the pioneer of a new sound. Sophie was also featured as the key performer of the Louis Vuitton Spring 2020 show.
"True to her spirituality, she had climbed up to watch the full moon and accidentally slipped and fell. She will always be here with us. The family thank everyone for their love and support and request privacy at this devastating time," read a statement.
Salvatore Ferragamo Collaborates with a Series of Artists
Salvatore Ferragamo is collaborating with a series of artists on two special projects for Lunar New Year and Valentine's Day. The fashion house will showcase Charlotte Mei's pieces in a digital project that celebrates the Year of the Ox and feature in a Valentine's Day capsule.
The luxury brand will showcase pieces from five different artists for the Valentine's Day collection, featuring collages, animations, sculptures, photos, and videos that re-work its logo and iconic pieces. Some artists include Johanna Goodman, Mert Keskin, Ruth van Beek, and Davide Ronco. Many of the pieces are inspired by artist Roy Lichenstein and famous Chinese iconography.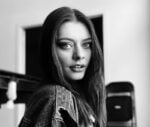 Alexandra Feiam is an experienced fashion writer who holds a degree in journalism. She has an impressive portfolio and expertise working as the Editor at Power Retail and Commercial Content Editor at Newscorp. Ally has been writing for The TrendSpotter since 2018, and her work has been featured in notable publications such as The Herald Sun, Arirang TV South Korea, Kidspot, The House of Wellness, and The Daily Telegraph.
SUBSCRIBE TO OUR NEWSLETTER
Subscribe to our mailing list and get interesting stuff and updates to your email inbox.