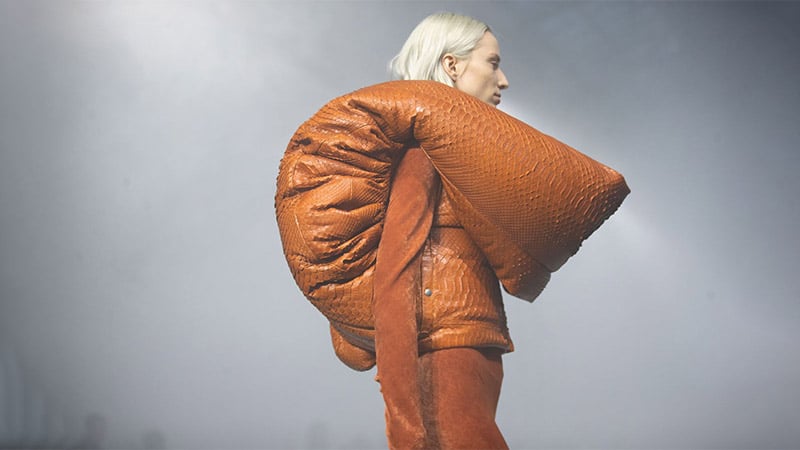 Tiffany & Co is going to court, and Nicki Minaj is the face of Marc Jacobs' new campaign. Find these stories and more as we share the top international fashion news of the week.
Milan Fashion Week Ends with a Bang
Milan Fashion Week is over for another season. From Versace to Gucci and Prada, the fashion world was taken by storm by the season's latest trends. Some of the highlights included Prada, which celebrated the history of women with a series of tailored separates, flowing skirts, boxy jackets, and metallic footwear. "This collection is about the history of women, the history of people, not the history of fashion," said Miuccia Prada of the collection. "I think of revolutionary moments in Prada's history, and we echo them here," Raf Simons, Co-Creative Director of Prada, said.
Matthieu Blazy's first furor as the Creative Director of Bottega Veneta went off with a bang at MFW. His collection showcased the label's current signature style with an added twist. Leather skirts with fringed petticoats, knee-high boots, and futuristic dresses were the standouts on the runway. The designer also introduced the new Kalimero bag alongside the iconic Pillow bag. "Bottega Veneta is essentially pragmatic because it is a leather goods company. Since it specializes in bags, it's about movement, about going somewhere; there is basically an idea of craftsmanship in movement. It is more style than fashion in its timelessness. This is part of its silent power," said Blazy of the show.
View this post on Instagram
Paris Fashion Week Kicks Off
As Milan Fashion Week finishes, Paris Fashion Week begins. The French event is kicking off with shows from Off-White and The Row, who presented a fresh view from the brands we know. The former took us on a ride on 'Spaceship Earth,' with casual T-shirts and puffer jackets, oversized hats, and a blend of textures. The latter took the long sleeves trend to new lengths – literally – with suits and tailoring exemplified with Avante-Garde and Japanese-inspired silhouettes and colors.
Rick Owens took its audience into the clouds. Models carried portable smoke machines and plunged everyone into a fragrant world, provided by a collab with Aesop. His collection was futuristic and featured gothic elements, blending the two aesthetics into a world of sequins, knitwear, slinky silhouettes, and plenty of drama. "During times of heartbreak, beauty can be one of the ways to maintain faith," notes from the fashion show read. Still to come are collections from Vivienne Westwood, Hermes, Balenciaga, and many more.
View this post on Instagram
Cartier Files Lawsuit Against Tiffany & Co
Two of the biggest jewelers are taking things to court. Cartier has accused Tiffany & Co of stealing trade secrets and has filed a lawsuit. According to court reports, Tiffany allegedly hired former Cartier' junior manager', Megan Marino, to work on its 'high jewelry' collection. Pieces from this collection range from $50,000 to $10 million. Moreover, Marino allegedly downloaded confidential information about a similar jewelry line from Cartier before sharing it with her colleagues at Tiffany.
Following an investigation into the case from Cartier, Marno was allegedly dismissed by Tiffany & Co. The complaint claims that Tiffany & Co "used quick money and title advancement to lure away an under-qualified employee from a successful competitor, knowing she lacked the experience and knowledge to perform a high jewelry manager role." The jeweler has denied these claims. "We deny the baseless allegation and will vigorously defend ourselves," said a statement from a Tiffany& Co. spokesperson to Bloomberg.
View this post on Instagram
Nicki Minaj Fronts Marc Jacobs Campaign
Nicki Minaj is the face of Marc Jacobs' latest SS22 campaign – Heaven. The musician stars in the campaign alongside Paloma, Sky Ferreira, and Yung Lean, among others. Sporting a series of blunt bang wigs, she wore fishnet tights, '90s graphic T-shirts, colorful jumpsuits, and the much-loved Kiki Boots. Shot by Harley Weir, the campaign features the nostalgic era of the '90s and '00s, infused with psychedelic visuals. Mena Suvari, star of the 1999 film American Beauty, recreated her iconic image laying on a bed of roses, donning a white baby tee and lace-up platforms.
View this post on Instagram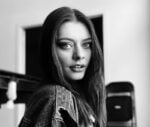 Alexandra Feiam is an experienced fashion writer who holds a degree in journalism. She has an impressive portfolio and expertise working as the Editor at Power Retail and Commercial Content Editor at Newscorp. Ally has been writing for The TrendSpotter since 2018, and her work has been featured in notable publications such as The Herald Sun, Arirang TV South Korea, Kidspot, The House of Wellness, and The Daily Telegraph.
SUBSCRIBE TO OUR NEWSLETTER
Subscribe to our mailing list and get interesting stuff and updates to your email inbox.