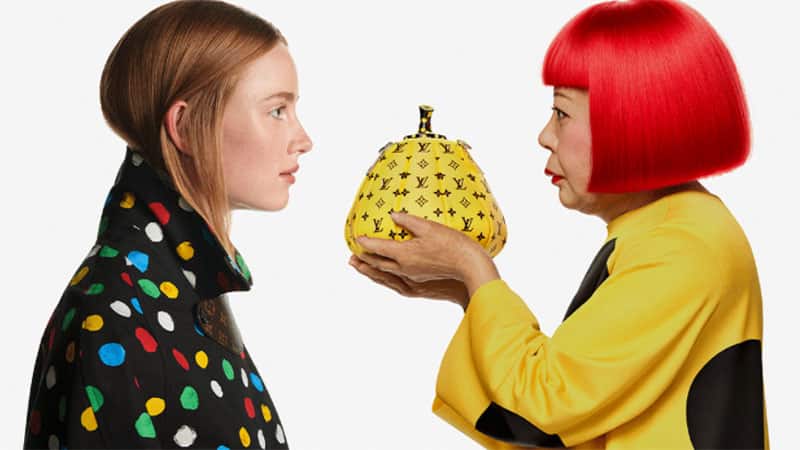 Dior taps Tremaine Emory for guest collection, and Ann Demeulemeester has a new Creative Director. Stay up to date with the top international fashion news of the week.
Balenciaga has released a second statement following its series of controversial ad campaigns. Demna, the Creative Director, also made an apology, taking responsibility for the holiday campaign. The campaign in question features children holding plush bears and wearing what many describe as BDSM-inspired accessories. In the days following the scandal, brand ambassador Kim Kardashian said she would be 'reevaluating' her partnership with the brand.
"I want to personally apologize for the wrong artistic choice of concept for the gifting campaign with the kids, and I take my responsibility," said Demna. "I apologize to anyone offended by the visuals, and Balenciaga has guaranteed that adequate measures will be taken not only to avoid similar mistakes in the future but also to take accountability in protecting child welfare in every way we can."
View this post on Instagram
Ann Demeulemeester Names New Creative Director
Ludovic de Saint Sernin is the new Creative Director for Ann Demeulemeester. Ludovic is a Belgian designer who lives in Paris, known for his gender-fluid and sensual pieces. Similarly, Ann Demeulemeester champions gender-fluid, loose-fitting, and structured suits and separates. de Saint Sernin launched his eponymous label in 2017, following two years at Balmain. He will fill the permanent role following Sébastien Meunier's departure in 2020.
"Sensuality, tension, silhouette, fluidity, wildness, and a graphic feel are defining pillars of the language Ludovic de Saint Sernin is about to build as he traces the new course of Ann Demeulemeester, injecting his approach to fashion as a tool to shape and free one's presence and appearance," read a statement from the brand. The first collection under de Saint Sernin will debut in Paris Fashion Week in March 2023.
View this post on Instagram
Louis Vuitton Collaborates with Yayoi Kusama
Louis Vuitton is launching its second collaboration with Japanese artist Yayoi Kusama. The designer will launch a series of ready-to-wear pieces and handbags as part of the capsule. The items are inspired by the artist's 1966 mirrored installation, Narcissus Garden. "These exclusive bags feature a reinterpretation of the artist's obsessive dots across Louis Vuitton signature shapes as well as on new models," shared the brand in a statement.
In a takeover of the streets of Tokyo, the label shared the artist's iconic polka dots around the city in a mix of physical and AR installations. Some include a 3D billboard with the 93-year-old and her artwork and an ice rink near Tokyo Station. The collection will be available for purchase in January 2023, and the installations will run throughout December.
View this post on Instagram
Tremaine Emory to Guest Design Dior Collection
Kim Jones is handing over the reins to Tremaine Emory for a capsule collection. In collaboration with Tremaine's label, Denim Tears, the French fashion house will showcase apparel and footwear. One pair of sneakers has been teased by Thibo Denis, Dior Men's Head Footwear Designer.
Tremaine Emory founded Denim Tears in 2019 and is currently the Creative Director of Supreme. "This line celebrates the inventiveness of the house of Dior and the strength of its creative dialogues," read Dior's statement. The show will take place in the Grand Egyptian Museum, Cairo, on the 3rd of December.
View this post on Instagram
Pantone Color of the Year is Here
Pantone has named Viva Magenta as the 2023 Color of the Year. The bright color has been described as 'an unconventional shade for an unconventional time' and 'brave and fearless'. According to the brand, Viva Magenta symbolizes confidence, connection, and reassurance.
"As virtual worlds become a more prominent part of our daily lives, we look to draw inspiration from nature and what is real," said Laure Pressman, VP of Pantone, in a statement. "Rooted in the primordial, Viva Magenta reconnects us to original matter. Invoking the forces of nature, it galvanizes our spirit, helping us to build our inner strength."
View this post on Instagram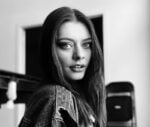 Alexandra Feiam is an experienced fashion writer who holds a degree in journalism. She has an impressive portfolio and expertise working as the Editor at Power Retail and Commercial Content Editor at Newscorp. Ally has been writing for The TrendSpotter since 2018, and her work has been featured in notable publications such as The Herald Sun, Arirang TV South Korea, Kidspot, The House of Wellness, and The Daily Telegraph.
SUBSCRIBE TO OUR NEWSLETTER
Subscribe to our mailing list and get interesting stuff and updates to your email inbox.