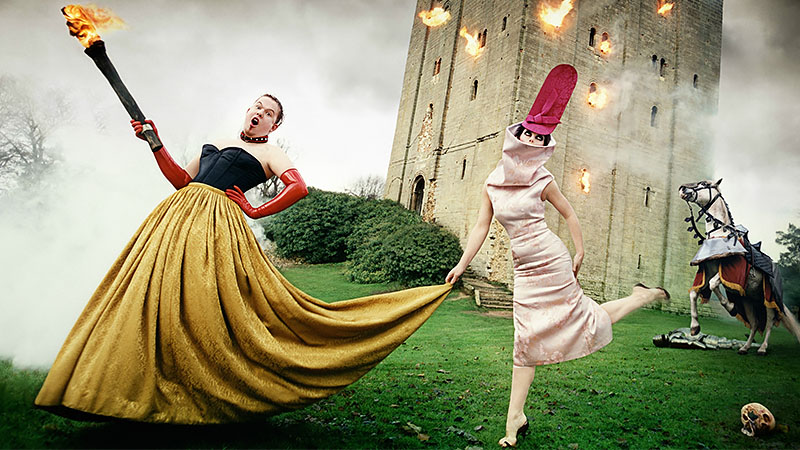 From Haider Ackermann's appointment at Berluti to Anthony Vacarello's brand pause for Saint Laurent, these are the top international fashion stories of the week.
Haider Ackermann Named as Berluti's New Creative Director
Berluti has confirmed this week that Haider Ackermann is its new creative director. The designer, whose appointment is effective immediately, will present his first collection for the LVMH-owned menswear label during Paris Men's Fashion Week in January. The announcement comes as somewhat of a surprise to the fashion industry, who had mostly expected the designer to take over a leading womenswear label.
"Everyone was expecting me to do womenswear, so I wanted to do something else," Ackermann told The New York Times following the announcement. "I have another story to tell."
In the role of creative director, Ackermann takes over from Alessandro Sartori, who returned to Ermenegildo Zegna after Stefano Pilati's departure. During his time at Berluti, Ackermann will also continue to helm his own label, which features both menswear and womenswear lines.
Alexander McQueen and Isabella Blow Film in the Works
A new film depicting the rollercoaster relationship between Alexander McQueen and Isabella Blow is in the works. According to reports, the film will be titled "The Ripper" and will document the tumultuous friendship between the late designer and fashion editor.
Although details about the project are scarce, reports say that the film will be produced by the production company, Maven Pictures. Gesha-Marie Bland has also been named as the movie's screenwriter, while there is yet no word on who will play the leading roles.
McQueen and Blow's close relationship has been the subject of much interest over the years with their unique, extroverted styles garnering much attention. Despite both passing away over five years ago (Blow died of an overdose in 2007 and McQueen committed suicide in 2010), they are still well remembered for their work and contribution to the industry.
Topshop Embraces See-Now, Buy-Now for London Fashion Week
Topshop is the latest brand to embrace the 'see now, buy now' model for its next show. The British retailer will present its Unique collection at London Fashion Week on September 18 with select pieces becoming available for purchase immediately after the show's conclusion. The pieces will be available to buy online and in select Topshop stores, as well as at the runway venue itself.
The show will be held at the London landmark, Old Spitalfields Market and will host an open-to-the-public, pop-up stall after the event.
"The starting point for the Unique collection is always the celebration of British style and its rich heritage, so we feel Spitalfields provides the perfect backdrop to showcase our new collection," said creative director Kate Phelan. "With a history steeped in over 350 years of selling to the general public, we also feel it's a fitting venue in which to debut our 'Runway-to-Retail' concept."
Highest Paid Models of 2016 Revealed
Forbes has released its annual list of the world's highest paid models for 2016, ranking our favourite social media models and Victoria's Secret angels in the process. The group of models, which includes the top 20 earners, saw a massive combined income of $154 million between June 1, 2015, and June 1, 2016, before taxes and fees.
Topping the list for yet another year is long-time, top earning model, Gisele Bündchen. The Brazillian beauty, who recently walked for the Olympic Games Opening Ceremony, received an apparent $30.5 million paycheck during the specified year. In second place is fellow Brazillian, Adriana Lima, who took home the considerably less (but still impressive) amount of $10.5 million. Tying for third place is Kendall Jenner and Karlie Kloss, who both earned a reported $10 million each, while newcomers Gigi Hadid and Rosie-Huntington Whitely both sit in third with $9 million.
2017 Pirelli Calendar to Feature Actresses Over Models
Pirelli's iconic calendar has once again shunned its typical "nude supermodel aesthetic" and opted instead to show inspiring women. The first look at the upcoming 2017 edition has revealed a cast filled with highly celebrated actresses of all ages.
Shot by Peter Lindberg, the publication will include Charlotte Rampling, Uma Thurman, Nicole Kidman, Lea Seydoux, Alicia Vikander, Kate Winslet, Julianne Moore, Robin Wright, Lupita Nyong'o, Rooney Mara, Jessica Chastain, Penelope Cruz, Helen Mirren, Zhang Ziyi and Anastacia Ignatova (who is actually a professor at Moscow State University rather than an actress).
The 2017 edition follows on from this year's calendar which also featured inspiring women, including Amy Schumer and Serena Williams.
Anthony Vaccarello Puts Namesake Label on Pause to Focus on Saint Laurent
Anthony Vaccerllo has announced that he is putting his namesake label on hold in order to focus on his new role as creative director of Saint Laurent. The designer, who launched his eponymous label in 2008, will not present a collection under his own name during the upcoming spring/summer 2017 fashion month. He will, however, debut his first collection for Saint Laurent during that time at Paris Fashion Week.
"This adventure has been amazing but I now feel the need to fully focus on this new project," said the designer in a statement.
Vaccarello was appointed the creative director of Saint Laurent in April after Hedi Slimane departed the brand.
SUBSCRIBE TO OUR NEWSLETTER
Subscribe to our mailing list and get interesting stuff and updates to your email inbox.