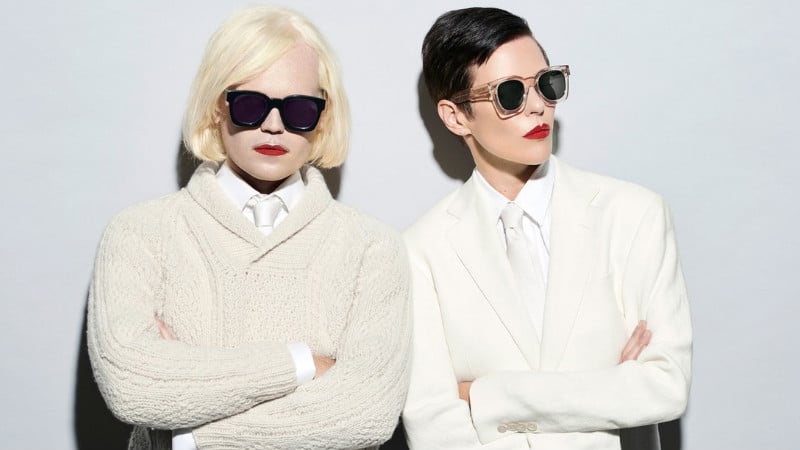 From Alexa Chung's new fashion label to high-tech, sensor embedded yoga pants, these are the top international fashion news stories of the week.
Br'It' Girl Alexa Chung Launches Fashion Label 
In the world of fashion, British writer, model and now fashion designer, Alexa Chung, can do no wrong. As if being the face of DKNY, Lacoste and Longchamp didn't confirm her reign, in 2009, Mulberry named their new sell-out handbag 'Alexa'. Now, her famous name and 'It girl' status have attached themselves to a new venture. This week, Alexa launched the premiere collection of her see-now-buy-now label ALEXACHUNG.
The launch event took place in London, in the Danish Church of St. Katharine's and the neighbouring Regent Park. For the 145-piece collection, Parisian chic met New York edge, while channelling Alexa's British roots. Demure collars, ruffles, denim, and flares featured. Meanwhile, the floor length dresses were the epitome of English elegance. Following an explosion of pink confetti, guests, including Pixie Geldof, Henry Holland, and Daisy Lowe, descended into the gardens. Adding to the playful atmosphere, pastel tuk-tuks branded with Alexa's emblematic 'A' arrived to transport the guests to the after party.
Half a Million for a Handbag? Hermès Breaks Record with World's Most Expensive Bag
With half a million dollars, you could buy a house. Alternatively, you could purchase the world's most expensive handbag. This week, one anonymous auction bidder decided on the latter. At an exclusive Hong Kong Event, Hermès broke the world record for the most money ever paid for a handbag at auction. The sought-after bag, a 'Himalaya' Birkin, was sold for $511,000 (AUD). Created in 2014, the bag features matte white crocodile skin, which is faded to resemble a snow-capped mountain range. 
Wearable X Releases Yoga Pants Embedded with Pose Improving Sensors
The innovators at Wearable X have released a new product that allows yoga devotees to receive instant feedback on their poses. The catch? Your new instructor comes in the form of sleek, technologically enhanced yoga leggings. After two years of development, Wearable X has created yoga pants embedded with electronic sensors that provide instant feedback on the wearer's movements. This is achieved through pulsing vibrations which guide one's positioning. In the following months, Wearable X looks to expand their range by releasing a meditation orientated sports bra embedded with sensors. Additionally, there are plans to develop a range, similarly "enchanted with technology", for runners, weightlifters and other athletes.
Karen Walker Releases First Men's Eyewear Range
Following the enduring popularity of her predominantly women's label, designer Karen Walker has finally released a men's eyewear collection. In the past, men such as LeBron James and Terry Richardson have taken to wearing the brand's women's glasses. Consequently, Walker decided, it was about time they got some shades of their own. The aptly titled collection, 'Monumental', features six styles which present a modernist take on styles from the 30's and 50's. Borrowing from the names of powerful, creative and revolutionary men from history, Karen Walker released the: Pablo, Voltaire, Julius, Hemingway and Buzz. The designs come in a range of classic colours including black, tortoise shell, clear and horn.
Kendall Jenner Becomes Adidas Original's New Brand Ambassador
Following in the footsteps of her famous friends, Kendall Jenner has become the latest new-gen model to team up with a major sportswear label. Kendall announced via social media that she is the new brand ambassador for Adidas Original. The news comes after she hinted at a potential partnership in early May. Adidas has confirmed the appointment, stating, that Kendall "embodies the spirit of Adidas Originals as a creative force shaping the world today by challenging the status quo in her very own way." 
Chloë Grace Moretz is Appalled at Her Upcoming Film's Body Shaming Ads
Actress Chloë Grace Moretz came under fire this week for her new movie's body shaming promotional posters. The animation film, to which Chloë voices the lead character, twists the classic tale of Snow White. In this version, 'Red Shoes and the 7 Dwarfs', seven princes search for enchanted red shoes to reverse a curse that transformed them into dwarfs. Unfortunately for them, Snow White has discovered the shoes. These magical heels alter her appearance from a small, curvy woman into a tall, slim one. The premise itself is reminiscent of the Shrek franchise, in which Princess Fiona desired to remain a beautiful princess rather than an ogre. By the end of the Shrek film, inner beauty prevails, and she rides into the sunset green and in love.
The studios behind 'Red Shoes' have stated that it "carries a message designed to challenge social prejudices related to standards of beauty in society." Unfortunately, they missed the mark with their promotional billboards. The ads' captions read: "What if Snow White was no longer beautiful and the 7 dwarfs not so short?" Plus-size model Tess Holliday took to Twitter in outrage, targeting Chloë, "Why is it okay to tell young kids that fat = ugly?" The devastated actress responded immediately, stating that she was "just as appalled and angry as everyone else. This wasn't approved by me or my team." Following the controversy, the studio removed the posters. Furthermore, Chloë has urged the public not to be deterred from seeing the movie. "The actual story is powerful for young women and resonated with me. I am sorry for the offence that was beyond my creative control."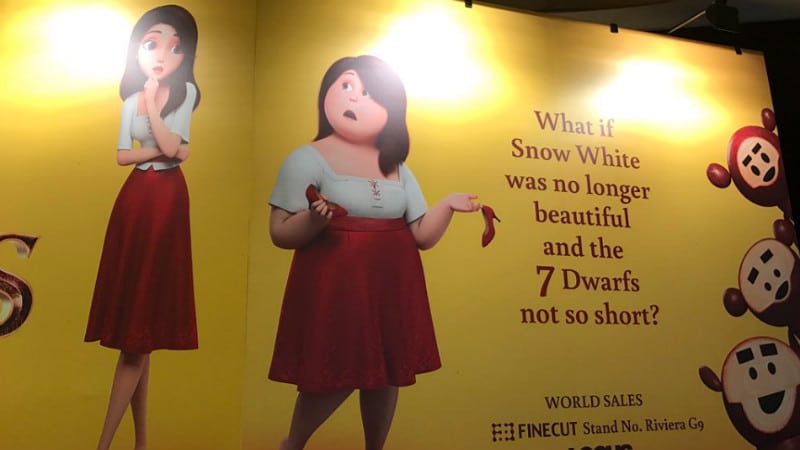 SUBSCRIBE TO OUR NEWSLETTER
Subscribe to our mailing list and get interesting stuff and updates to your email inbox.