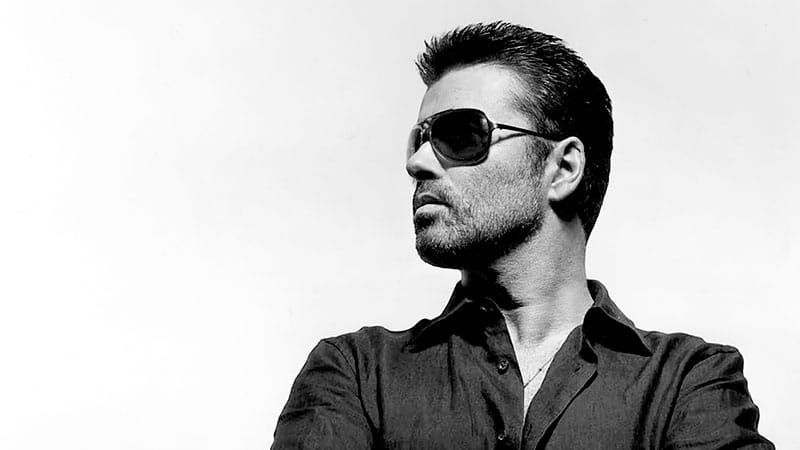 From Boohoo's bid to take over Nasty Gal to the passing of George Michael, these are the top international fashion news stories of the week.
Boohoo Bids $20 Million for Nasty Gal
Following Nasty Gal's early November filing for bankruptcy, Boohoo has revealed a bid to acquire part of the Los Angeles-based company's intellectual property for US$20 million. According to reports, the online British retailer is looking to seize Nasty Gal's brand as well as its customer list.
In a statement regarding the acquisition, Boohoo said Nasty Gal was a "bold and distinctive brand for fashion-forward, free-thinking young women" and that it hopes the deal will accelerate the company's international expansion, particularly in the US.
Due to Nasty Gal's current standing, the acquisition bid will be subject to US bankruptcy proceeding and must receive court approval to go through. According to reports, Boohoo plans to seek this approval on January 5.
Victoria Beckham Named on the Queen's OBE List
Victoria Beckham looks set to follow in her husband, David Beckham's footsteps this New Year's Day. The designer/ex-pop star was recently revealed as one of the names on the Queen's New Year's Honours list for 2017, meaning that she'll soon be awarded an OBE (Most Excellent Order of the British Empire). David received the same honour 13 years ago for his services to football.
The OBE, which recognizes individuals who have contributed to the British Empire in a noteworthy way, will be awarded to Victoria thanks to her contribution to the British fashion industry as well as her charity work. Most notably, Victoria's charity work involves working with the United Nations Programme on HIV/AIDS.
Despite Victoria's contributions to Britain, many people have voiced their disapproval for her receiving the OBE, particularly in light of how early the news broke. OBE recipients are meant to keep the news secret until the official list has been revealed, however, Victoria reportedly revealed the news to her family recently while on vacation.
Versace Accused of Using a "Secret Code" for Black Customers in Lawsuit
Versace is the latest fashion brand to be embroiled in a lawsuit. The luxury label is coming under fire from a former retail employee for discrimination. 23-year-old, Christopher Sampiro claims that the US retail location at which he worked used a secret code to casually identify black customers to each other.
According to the lawsuit, the Versace staff used the code "D410″, which the brand typically uses to identify black clothing, as a means of notifying each other that a black customer had entered the store. After learning of this behaviour, Sampiro reportedly informed his manager that he was of African-American descent, at which point he reportedly began to experience discrimination himself.
"Versace believes strongly in equal opportunity, as an employer and a retailer," said the company in a statement. "We do not tolerate discrimination on the basis of race, national origin or any other characteristic protected by our civil rights laws. We have denied the allegations in this suit, and we will not comment further concerning pending litigation."
Fashion Industry Mourns George Michael
Following George Michael's tragic death over the Christmas period, the fashion industry has mourned the death of one of its most beloved icons. The 53-year-old pop star passed away at his Oxfordshire home due to apparent heart failure.
While Michael's career saw him become one of the biggest names in the music industry, his connection with the fashion industry was always close. It was this close association with the fashion scene of the '80s and '90s that linked him to the supermodels of the time. Models, such as Naomi Campbell and Cindy Crawford, even appeared in the music video for Michael's hit song "Freedom! '90".
Despite his passing, the legendary singer's legacy is sure to live on for many years.
NFL Approves Yeezy Cleats for Players
It seems Kanye West may have a new customer base for his Yeezy footwear: the NFL. Just in time for the New Year, Adidas has revealed a new Yeezy 750 cleat that has been cleared for player use by the NFL. Dallas Cowboys quarterback, Dak Prescott and Denver Broncos outside linebacker, Von Miller have already sported the new kicks during gameplay despite the fact that they do not match team colours.
The new Yeezy 750 cleats come in two colourways. The first is a unique beige tone while the second is a dusty black hue, neither of which closely relate to any team colours. The sleek new football boots, which stay true to the Yeezy signature style, also feature a high top and cross strap.
Up until now, some players had worn other styles of Yeezy cleats. Due to the league's strict criteria, however, the shoes did not meet requirements and players were fined for wearing them.
SUBSCRIBE TO OUR NEWSLETTER
Subscribe to our mailing list and get interesting stuff and updates to your email inbox.