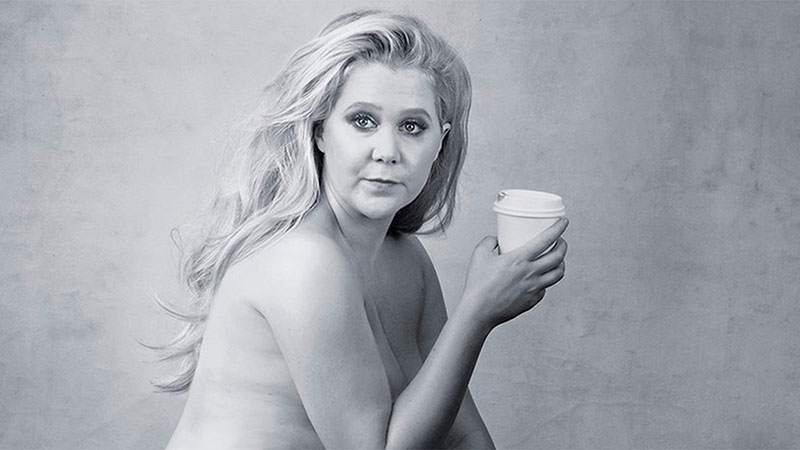 From Yeezy Boost winning Shoe of the Year to Amy Schumer undressed for Pirelli, these are the top international fashion news stories of the week.
Kendall for the Win: Instagram Counts Down its 10 Most-Liked Photos of the Year
This week Instagram released a list of its top ten most-liked photos for 2015 and to no great surprise Kendall Jenner has taken out number one. The model and reality star shared the winning picture approximately seven months ago and has since gained 3.2 million likes for it. The photo shows Kendall lying on her back, eyes closed, wearing a delicate lace dress and with her hair spread out on the floor, arranged to make heart shapes with the strands.
Kendall had some tough competition for this win however, with Taylor Swift taking out five of the top ten positions. Three of which contain Taylor Swift's much-loved cat Meredith! The remaining positions went to Beyoncé and daughter Blue Ivy, Kylie Jenner graduating high school, a Selena Gomez selfie and a selfie for winner Kendall.
Karl Lagerfeld Sends Paris to Rome for Chanel Métiers D'Art Show
This year's Chanel Métiers d'Art show was staged in Rome and like all of Karl Lagerfeld's wondrous runways, it captured everyone's imagination. Dubbed Paris in Rome, the show paid homage to the fashion capital by creating an idealistic and nostalgic version of it.
 
Elaborate sets of monochromatic city streets filled Theatre 5 at the famous Cinecittà Studios. Complete with a Metro staircase from which the models appeared and romantic faux cafés where the audience sat at bistro tables, the show was reminiscent of old cinematic versions of the city. It even had its own old-fashioned cinema with a sign for Karl's newest short film, Once and Forever which stars Kristin Stewart and premiered before the show.
Yeezy Boost Wins Shoe of the Year Award
Kanye West has been honoured at the 29th annual Footwear News Achievement Awards with the Shoe of the Year award. Winning the prestigious accolade was the highly-coveted Adidas Yeezy Boost 350 which was created earlier this year by Kanye in partnership with Adidas Originals. The sneaker has been so popular that it caused many retailers to go in to meltdown following its launch.
 
Kanye himself took the stage in New York to accept the award alongside team members from Adidas Originals. During this time, Kanye gave a long, heartfelt speech that of course involved some rambling.
 
"I made a decision in art school after really falling in love with this Mobb Deep album that I would pursue sonics as my first form of art school, for my time here on earth. And then I would pursue other forms of art," said Kanye.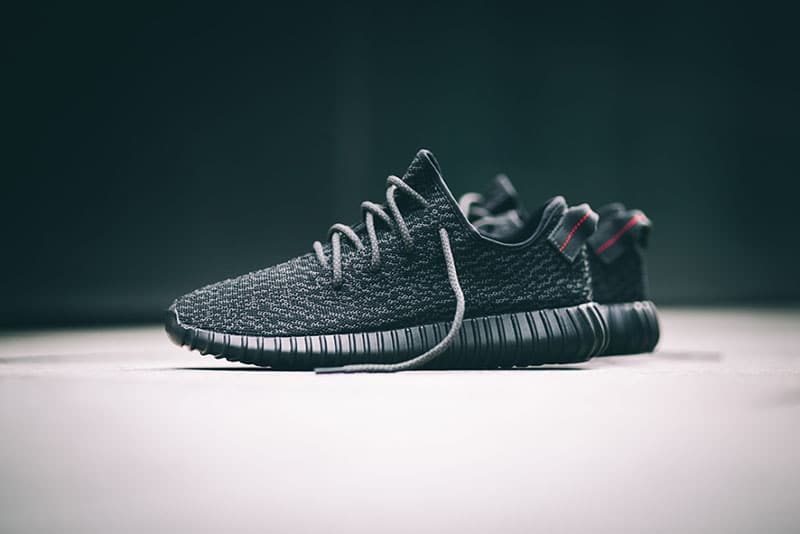 From Gigi Hadid and Latex to Amy Schumer and Lattes: The Advancement of the Pirelli Calendar
The 2016 Pirelli calendar has broken traditions and become a celebration of strong, intelligent and beautiful women of all ages and appearances. The limited edition "art book", which is released annually by the Italian tyre company, generally adheres to stereotypical standards but instead saw a makeover for this upcoming year.
 
The calendar is usually a product of high fashion photography combined with scantily-clad models, such as this year's edition featuring models, such as Gigi Hadid, in raunchy latex outfits. This year however, Pirelli kept the prestigious photographers but ditched the models and lingerie.
 
Shot by Annie Leibovitz, the 2016 calendar includes 12 artistic portraits of esteemed women who are celebrated for their work. These women consist of Amy Schumer, Serena Williams, Yao Chen, Yoko Ono, Patti Smith, Mellody Hobson, Fran Lebowitz, Agnes Gund and granddaughter Ava DuVernay, Tavi Gevinson, Shirin Neshat, Kathleen Kennedy and Natalia Vodianova.
 
Fashion Designers Channel The Force for New Star Wars Film
Eleven of the world's top designers have teamed up to support charity and celebrate the upcoming release of Star Wars: The Force Awakens. Diane von Furstenberg, Opening Ceremony, Halston, Billy Reid, Cynthia Rowley, Giles Deacon, Ovadia & Sons, Parker, Rag & Bone, Timo Weiland, and Todd Snyder have all released one-of-a-kind designs for the Force 4 Fashion fundraising initiative.
Working in conjunction with Disney and Bloomingdale's, the group of designers each created stylish ensembles inspired by the soon-to-be-released J.J. Abrams film. Custom-created by each designer with reference to the film's costume design, the pieces reflect the style and spirit of specific characters.
The designs will appear in the windows of Bloomingdale's flagship New York City store until their auction on CharityBuzz. Proceeds of the sale of these unique pieces will benefit the Child Mind Institute which supports mental health care for children.
SUBSCRIBE TO OUR NEWSLETTER
Subscribe to our mailing list and get interesting stuff and updates to your email inbox.