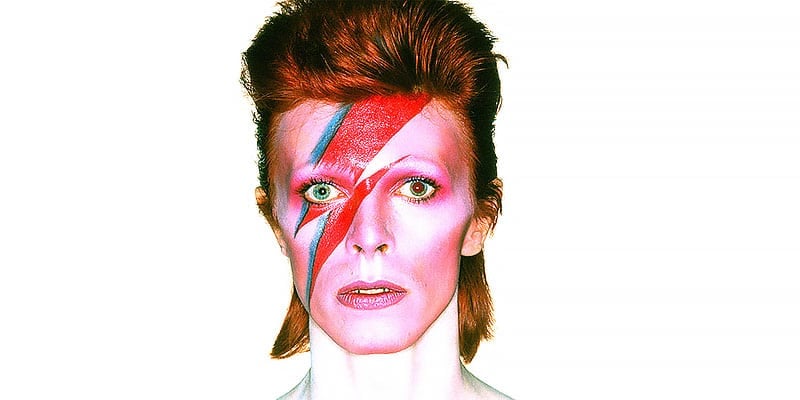 From the tragic passing of fashion icon David Bowie to Stella McCartney's star-studded L.A. show, these are the top international fashion news stories of the week.
Music Legend and Fashion Icon David Bowie Passes Away
Fashion icon and music legend, David Bowie has passed away this week after losing his battle with cancer. The tragic loss occurred just days after the much-loved entertainer's 69th birthday. He had also just released his latest album which will now stand as his last.
Bowie, who championed individualism, was famous for his androgynous looks and unique characters which lent to his style icon status. He inspired iconic looks which still reoccur in fashion today, such as the red lightning bolt face paint, bright orange dyed hair and patterned body suits. This legend is sure to be missed not only by the fashion world but by the whole world.
Hedi Slimane Rumoured to Be Departing Saint Laurent
Rumours have been spinning out of control this week that Hedi Slimane is poised to depart Saint Laurent. Reports are mounting that the luxury fashion brand is preparing to replace the designer after no agreement was reached on the renewal of Slimane's contract.
The rumours have spread rapidly and brought shock and disbelief to the fashion industry. After all, since being at Saint Laurent, Slimane has revamped the brand with a cool rock-and-roll aesthetic and created record-breaking sales. It may be too late to save this partnership however, as sources report that the company is already in talks with Anthony Vaccarello to take over the role.
Stella McCartney Draws Big Names to Pre-Fall Show in L.A.
Stella McCartney decided to shake things up this week and held her Pre-Fall presentation in L.A. rather than her usual location of New York. The new location came with a rock and roll attitude and a whole lot of famous guests.
The show was held at Amoeba Music, a famous independent record store in Hollywood, which helped set the scene for the night with rock posters and neon lights. Part fashion show and part A-list party, the night saw stars such as Katy Perry, Gwyneth Paltrow, Mary J. Blige and Johnny Depp mingle and enjoy the fun. There was even a rock show with Dhani Harrison, Marilyn Manson and more.
As for the fashion, the collection was feline focused with leopard print, faux fur and reoccurring cat-portraits.
American Apparel Rejects $300 Million Takeover Bid
Bankrupt clothing retailer, American Apparel has reportedly rejected its latest takeover bid of $300 million (U.S). The offer was received at the start of the week and came from the company's controversial founder Dov Charney who is backed by investment groups, Hagan Capital Group and Silver Creek Capital.
Charney was fired as chief executive in December 2014 for allegedly misappropriating company funds and for violating the retailer's sexual harassment policy. The potential new investors however, are heavily supporting his return involvement with the company.
According to sources, American Apparel's board has rejected Charney's $300 million but are still open to a revised bid. If they fail to reach an agreement however, the failing company will fall in to the hands of its senior lenders.
Zoë Kravitz Stars with Mum Lisa Bonet in Calvin Klein Ad Campaign
Zoë Kravitz has starred alongside her mum, Lisa Bonet in a new Calvin Klein ad campaign for the brand's jewellery and watches. The concept behind the advertisement is "life in the now" and challenges people to stay present in the moment.
Along with Zoë and Lisa, the campaign stars other famous duos including model Xiao Wen Ju and actor Kim Woo Bin, model and Instagram star Tilda Lindstam and John Hein, and actor Will Pelt with model Kenya Kinski Jones. The campaign is featured in black and white and celebrates the different, but always loving, relationships between each duo.
This beautiful campaign is Zoë's latest endeavour in to the world of modelling but not her first. The actor and musician also recently starred in Balenciaga's spring 2016 campaign alongside top model, Anna Ewers.
SUBSCRIBE TO OUR NEWSLETTER
Subscribe to our mailing list and get interesting stuff and updates to your email inbox.