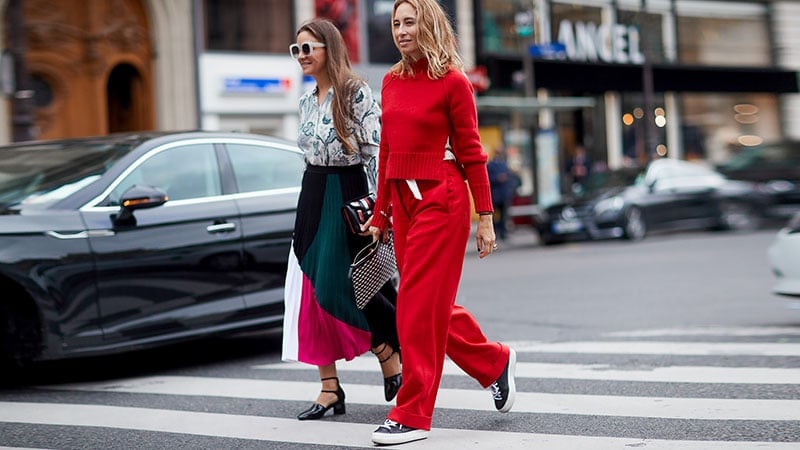 This year, we've watched many exciting fresh new looks emerging in the fashion industry. Where once was minimalism is now a loud-and-proud maximalism. Some incredible and seriously eye-catching trends have appeared throughout the year. If you're wondering which of your recent purchases you can keep wearing in 2018, you've come to the right place. To help you get your wardrobe in shape for the new year, we've rounded up a list of the top fashion trends from 2017 that are here to stay.
1. Checks and Plaid
When it comes to prints and patterns, vintage checks and plaid dominated in 2017. Thanks to their nod to the '80s power suit, these classic designs evoked the feminist spirit of the year without any slogans or sayings. In 2018, checks and plaid look is set to continue their reign as the must-have pattern. However, while the blazer was the most popular plaid item this year, things look set to diverse in the coming months. While a checked jacket will still be a worthy investment for those who don't already own one, other items featuring the pattern, such as pants, skirts, and even accessories, will also become wardrobe essentials.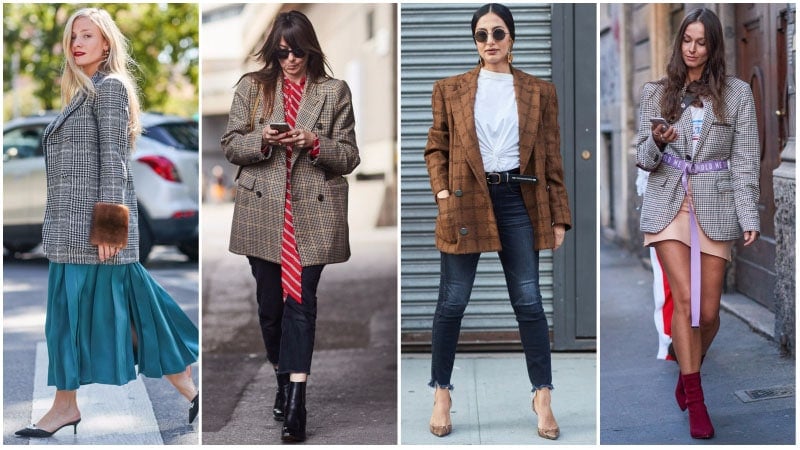 SHOP THE LOOK
2. Red All Over
It may not have been Pantone's Colour of the Year, but red certainly was fashion's choice. In 2017, this fiery hue has had the whole industry captivated. Keeping with the year's unofficial motto of "more is more", street style stars donned the colour from head-to-toe for a bold and striking look. Luckily for those who love red, this spicy shade is going to continue into 2018. So, stock up on red tops, pants, dresses, jackets, accessories and more because this colour is sticking around for the time being. Be sure to save a little space in your wardrobe, however. Purple also promises to be popular in the new year.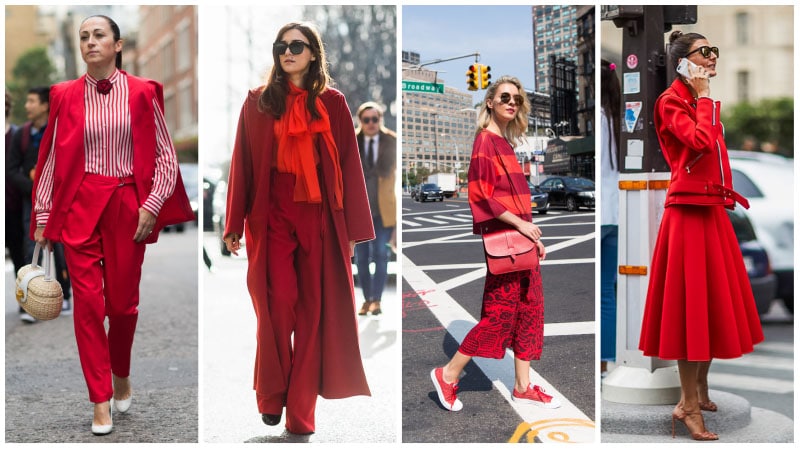 SHOP THE LOOK
3. Bold Earrings
While '90s-style chokers may be on their way out, bold earrings are here to stay. From shoulder-grazing tassel styles to decadent chandelier designs, statement earrings of all sorts will continue to be popular in 2018. Perfect for adding an eye-catching touch to a standard daytime outfit or further glamming-up a night-time look, bold earrings are great for any time of the day. So, wear them wherever and whenever during 2018 for a fun fashion twist. Best of all, with so many options available, it's easy to find a pair to suit your personal style.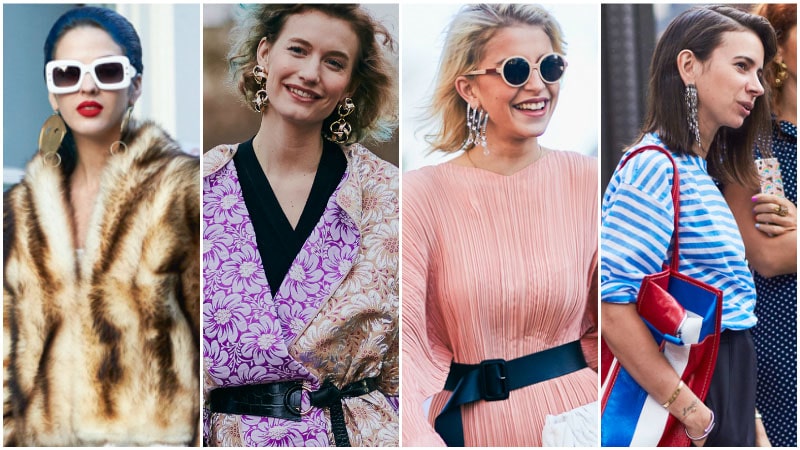 SHOP THE LOOK
4. White Booties
You can step into the new year with fresh feet thanks to the white booties trend. While many footwear colours were popular during 2017, including gold, silver and red, white is the one that we'll likely be seeing the most of in 2018. To rock this trend next year, choose between slim kitten heel styles and chunkier block-heeled designs. Just remember, keeping your white booties clean is an essential part of rocking this look. Scuff marks, dirt, and mud will quickly turn your look from chic and sleek to sloppy.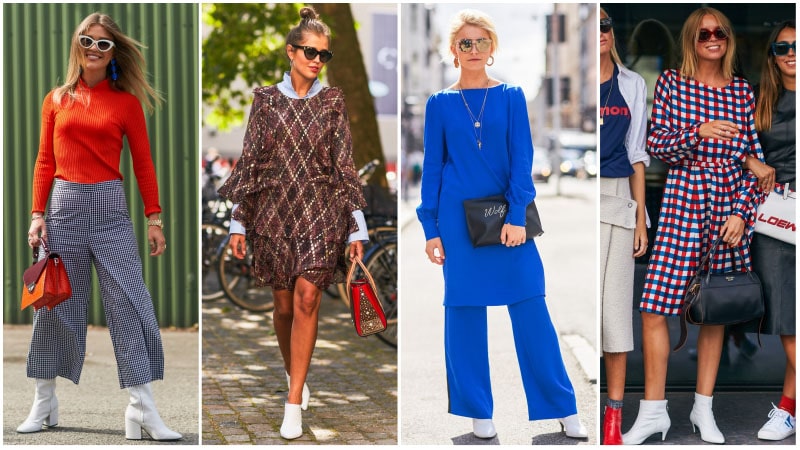 SHOP THE LOOK
5. Belt Bags
It may have been a surprise to many, but belt bags quickly became one of this year's most significant trends. Thanks to their practicality and uniquely fashionable appeal, these hands-free handbags dominated the street style scene in 2017 and this look is set to hit peak popularity in 2018. No longer reserved for the daringly different, these reinterpreted bum bags can now be worn by anyone. All you need to do is ensure that you select a style that matches your outfit. For instance, an oversized bum bag with a plastic zip suits an athleisure outfit while a delicate pink velvet belt bag matches a feminine ensemble.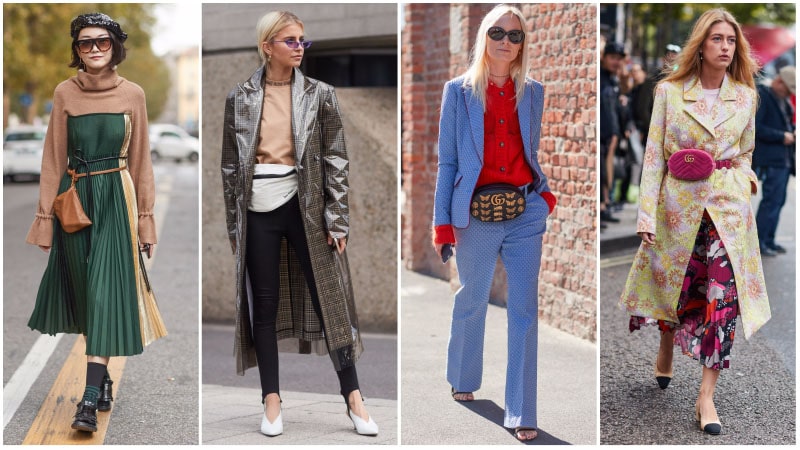 SHOP THE LOOK
6. '60s Florals
You can unleash your inner flower child over the next 12 months as '60s floral prints continue to bloom in the fashion world. No longer just for your grandmother's couch, these unique prints are now taking dresses, skirts, jumpsuits, pants, tops, and even shoes to stylish new levels. To nail the look, opt for pieces that feature big and bright blooms on a dark or subdued background. Also, select pieces with an artistic appeal and don't be afraid to mix-and-match for a genuinely groundbreaking floral look.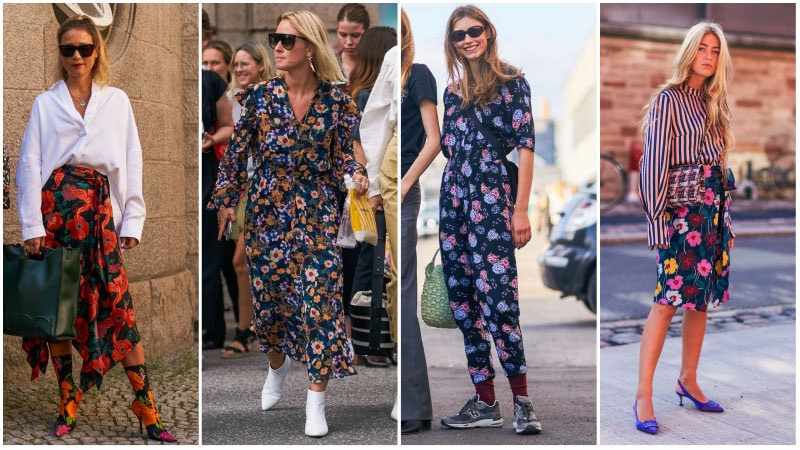 SHOP THE LOOK
7. Matrix Glasses
This season proved that accessories needn't be large to have a big impact. As slim as they are striking, "Matrix" glasses are having a major moment right now and promise not to disappear anytime soon. These streamlined glasses are a current favourite amongst street style stars, editors, and celebrities alike. From chic cat-eye versions to super-slim oval designs, "Matrix" glasses of all sorts are set to dominate eyewear in 2018. The best part? Their retro-meets-futuristic style can work with almost any outfit or ensemble. Just be sure to pick a style that suits your face shape.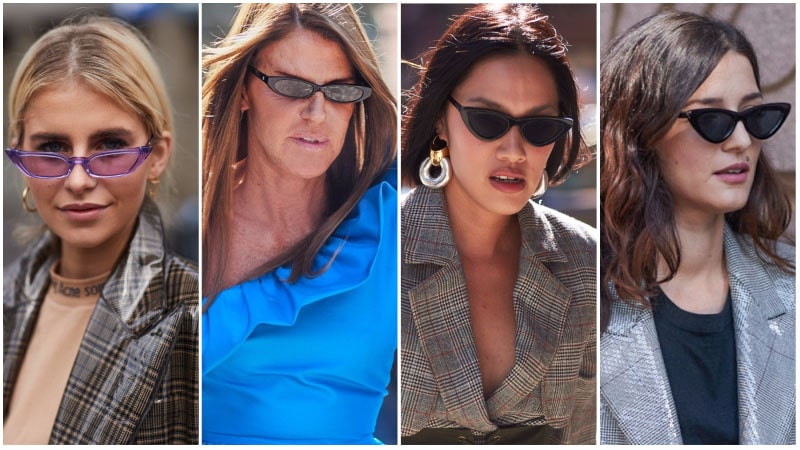 SHOP THE LOOK
8. Statement Suits
Women's fashion was loud and bold this year with striking colours, prints and designs all turning heads throughout the show seasons. In particular, statement suits really took off and created many eye-catching, co-ordinated looks. From bright yellow hues and bold stripes to unusual checks and creative cuts, the suit was taken out of the office and put back on the runway. So, when you need a sharp yet seriously stylish look in 2018, just turn to this trend for inspiration.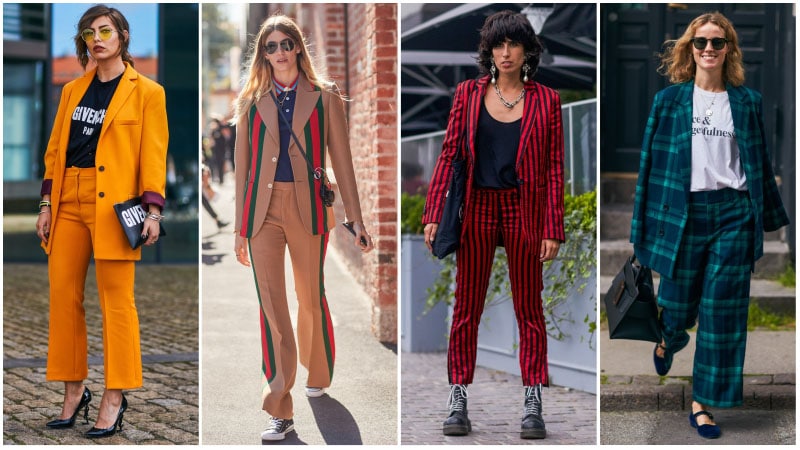 SHOP THE LOOK
9. Daytime Sequins
Decadent designs broke free from their eveningwear label in 2017 as glamorous sequined looks stepped out in the daylight. These daytime sequins quickly captured the attention of street style photographers, becoming a major trend in the process. In 2018, we'll undoubtedly see more of these repurposed party frocks hitting the streets. To rock the look for yourself, just dress down a sequined design with a plain white T-shirt underneath, relaxed coat on top, and casual sneakers on your feet.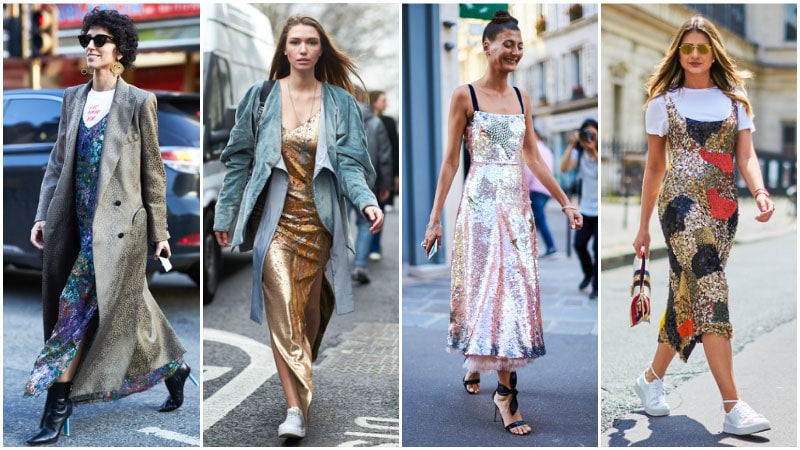 SHOP THE LOOK
10. Berets and Baker Boy Hats
Hats made an impressive return in 2017 and seem set to continue growing in popularity in the new year. Steering away from the fedoras and wide-brimmed styles of previous seasons, this year's favourite toppers were berets and baker boy hats. Chic and uniquely stylish, these hats suited a variety of ensembles in 2017 and are sure to do the same come 2018. Want to add one to your wardrobe for everyday occasions? Choose from simple black designs, edgy leather styles and those with retro aesthetics.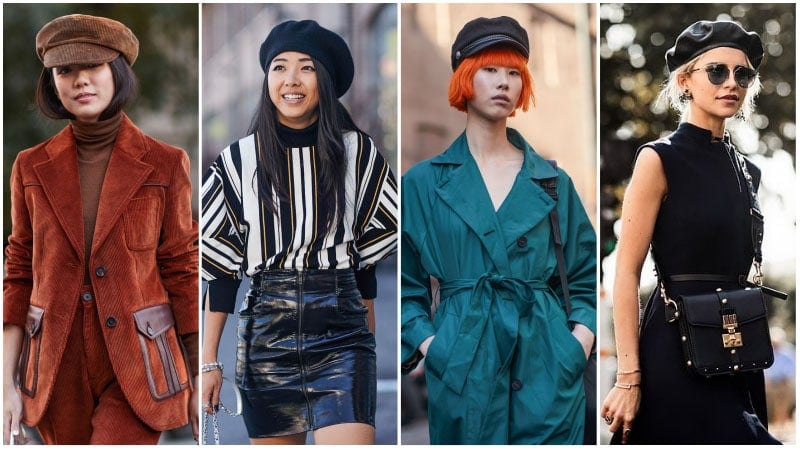 SHOP THE LOOK
SUBSCRIBE TO OUR NEWSLETTER
Subscribe to our mailing list and get interesting stuff and updates to your email inbox.