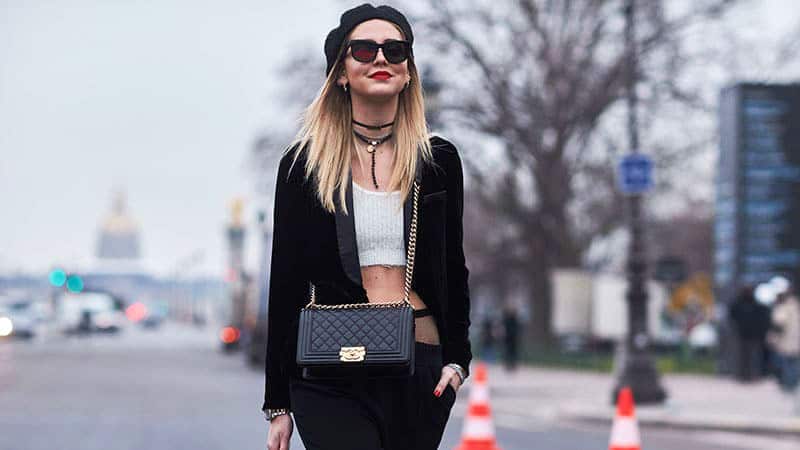 While it's easy to reach for your classic black handbag, subtle cat's eye sunglasses and plain pumps every time you leave the house, it's not always the best choice to make. Accessories have the power to transform outfits and take your style to extraordinary new levels. So, choosing the same pieces every day and forgoing statement shoes, bags, jewellery, sunglasses, and more could be doing your fashion-savvy self a disservice. To really complement your look, you need pieces that will stand on their own and won't just fade into the background. Specifically, you need these statement accessory trends that promise to elevate your style this season.
1. Bejewelled Bags
While there will always be a place in our wardrobes for a classic and timeless handbag, sometimes simple just won't cut it. For those occasions, when you need something a little more unique than your standard black crossbody, you should turn to bejewelled bags. Perfect for creating a statement, these chic and embellished designs are loud and proud. Choose between styles that are bejewelled all over or those with more subtle bling to suit your personal tastes. You can also use these bedazzled handbags to dress up a minimalistic outfit or take an already glamorous look to the next level.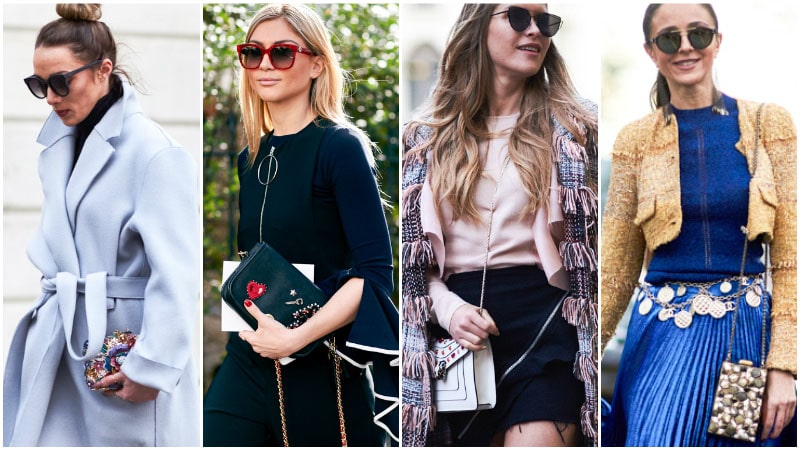 SHOP THE LOOK
2. Berets
This season's favourite hat is the beret. The statement style, which is a departure from the fedoras and floppy brimmed hats of previous seasons, is perfect for adding a chic French touch to any outfit. The style is also more feminine and elegant than a beanie, making it a great alternative for occasions when you want a more elevated appearance. To rock this accessory like a street style star, start by choosing a classic beret in a neutral colour. Black is a particularly good choice and can match with anything and everything. Then, pair your beret with an outfit that is both contemporary and exciting for a fabulous French look.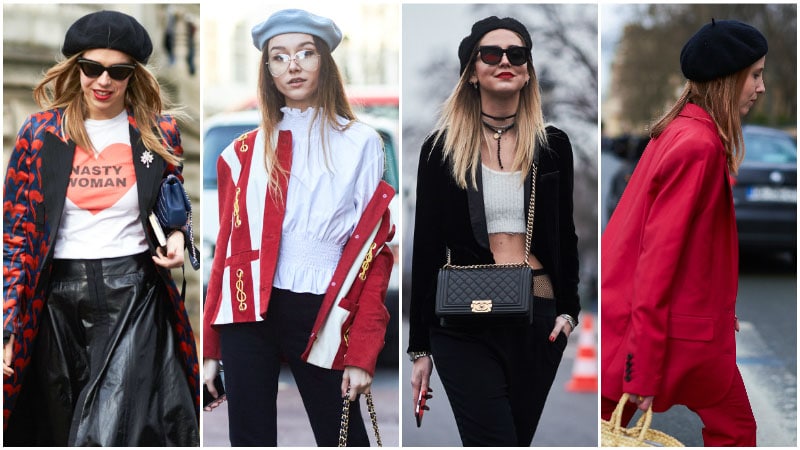 SHOP THE LOOK
3. Hoop Earrings
Thanks to the incredible return of the 90's fashion, hoop earrings are back. These simple yet sassy earrings are one of the biggest jewellery trends of this season and are a great look to try. No matter if your personal style is elegant, sporty, punk or anything in between, hoop earrings can work for you. The only rule of this accessory trend is to keep the style minimal and the size maximal. As such, hoop earrings that are thin, large, and free from complicated jewels or shapes are the ideal option for rocking this look.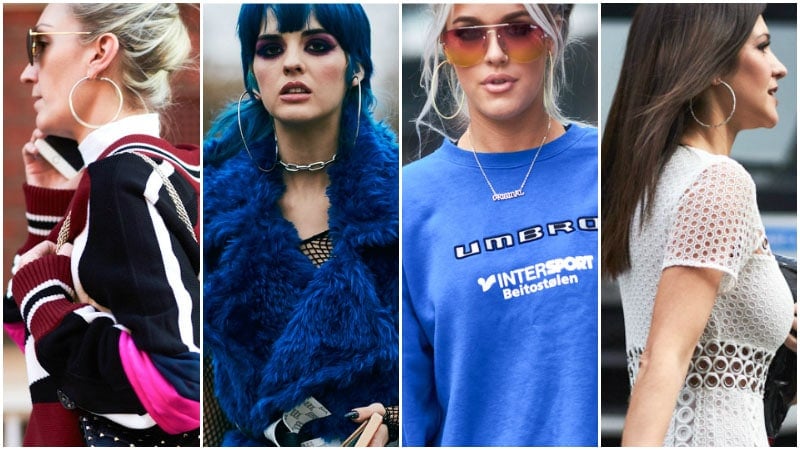 SHOP THE LOOK
4. Low and Pointy Pumps
Sky-high stilettos and casual sneakers have both been swapped for the pointy toe pumps with kitten heel this season. These statement shoes, which offer the best of both worlds, are not only elegant and stylish, but they're also comfortable and practical. As such, little pointy pumps are perfect for roaming the streets during the day and hitting the town at night. Whether you're going to brunch, dinner or even cocktails, this fabulous footwear style can take you there. While you can pair your small, pointy pumps with many outfits, they look particularly chic when worn with elevated casual pieces.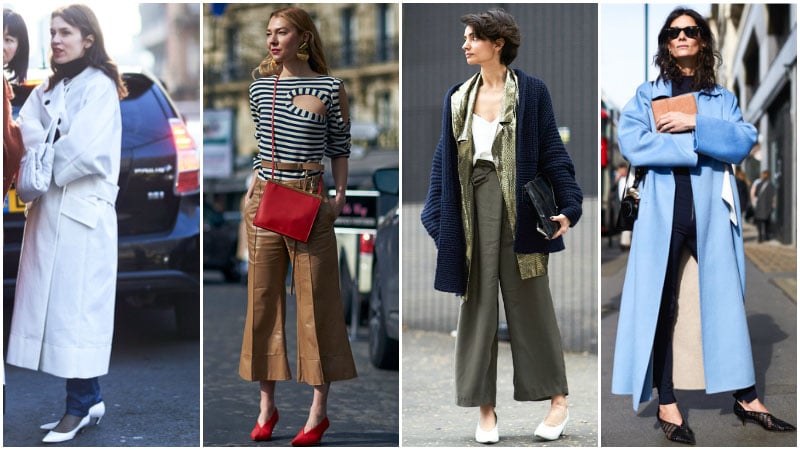 SHOP THE LOOK
5. Mismatched Earrings
If you're not rocking hoop earrings this season, then you'll most likely be wearing a mismatched pair. This statement accessory look stems from last season's single earring styles, for which ladies would rock one earring and leave the other lobe free. This updated version features a different design worn on each ear for a contrasting aesthetic. The trick to making this unique look appear stylish is to pick pieces that are similar but not the same. Just remember to mix things up with a different shape or size design.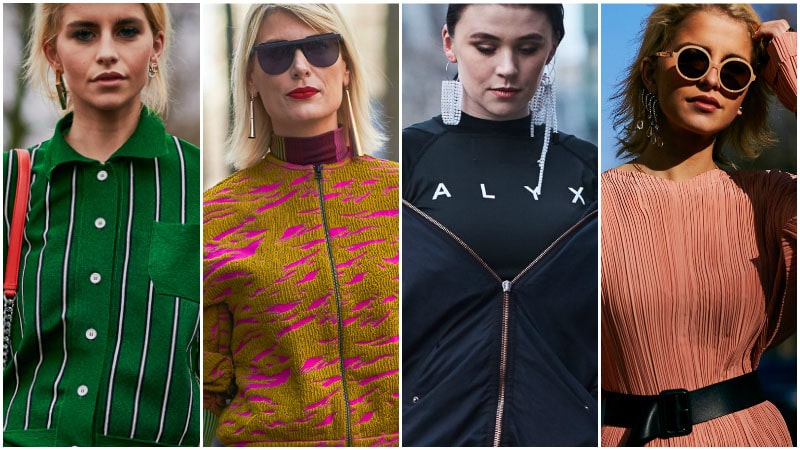 SHOP THE LOOK
6. Oversized D-Frames
Every season, one style of sunglasses emerges as a clear favourite amongst the fashion set. This season, that dominating style is oversized D-frame sunglasses. These big and bold sunglasses have been spotted everywhere during the European fashion weeks, and you'll soon want to rock them too. Characterised by a flat top and large, 'D' shaped lenses, these oversized glasses make a loud statement with a cool, retro reference. To rock this trend the right way, you should steer clear designs with metal frame and opt for plastic styles instead. Also, keeping things simple with black, clear, or tortoiseshell frame will stop this statement style from getting out of hand.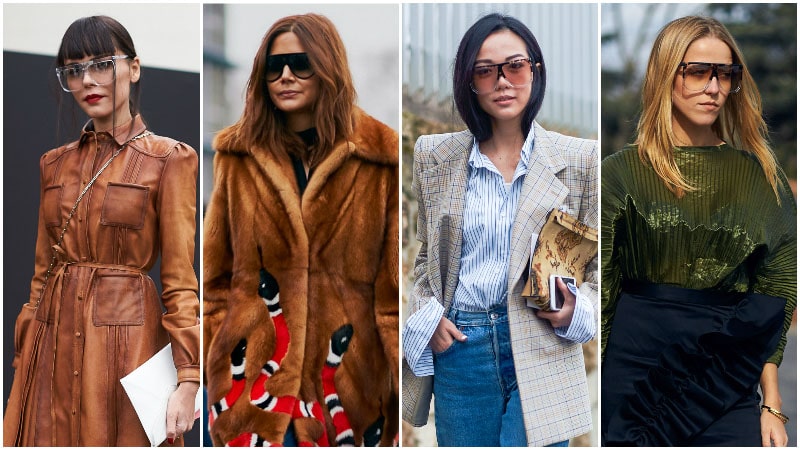 SHOP THE LOOK
7. Ring Bearer Bags
Just as beads and gems are turning simple handbags into statement bejewelled styles, so too are circular metal handles transforming traditional designs into ultra-chic ring bearer bags. This cool accessory style is one of the biggest trends of the season, and it's easy to see why. Just as practical as a regular top handle bag but infinitely fresher in appearance, ring bearer bags offer fashionability without sacrificing functionality. Best of all, ring handles can work for any style of bag, meaning that you can keep using your favourite handbag shape while you try out this new trend.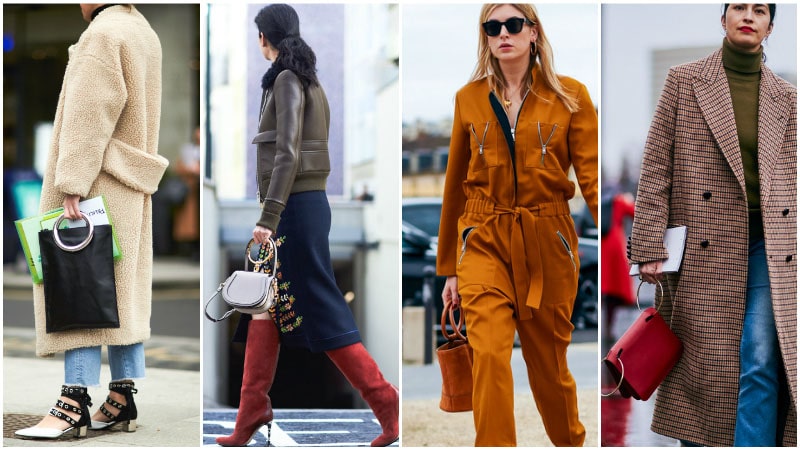 SHOP THE LOOK
8. Sculptural Heels
The worlds of art and fashion often collide and produce incredible results. This season, those separate yet linked worlds collided once again to infuse footwear with an artistic dose of sculpture. In particular, heels were given a sculptural makeover, saying goodbye to their traditional shapes and hello to new, unique and eye-catching silhouettes. Cylinders and abstract wave designs were just two of the statement styles that this trend saw this season. Whether you plan on wearing boots, mules or loafers, this trend is a great one to try when you want to make your feet the centre of attention.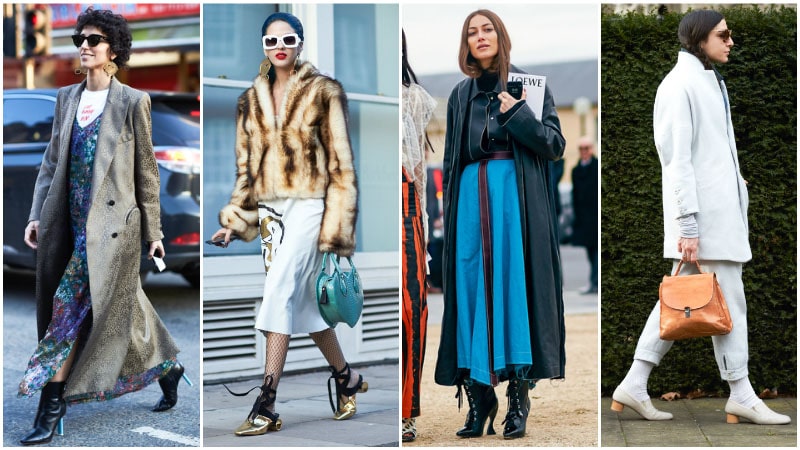 SHOP THE LOOK
9. Contrasting Toe Cap Shoes
If you like the boldness of sculptural heels but want a footwear look that's a little more practical, you should consider trying contrasting toe cap shoes. While not as unique as sculptural styles, contrasting toe cap shoes will certainly draw eyes to your feet. The look can be found on all styles of shoes, including block heels, boots, and flats, and features a piece of leather, PU or metal covering the toe of the shoe. For a classic take on this trend, you can try a cream or beige shoe with a black toe cap. If you want to try a design that's a little more fashion-forward, on the other hand, you should choose a style with metallic toe cap.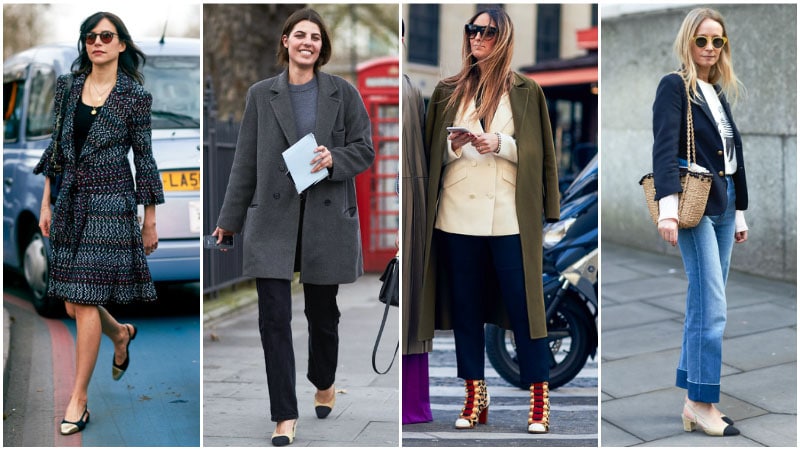 SHOP THE LOOK
10. Vintage Specs
In 2017, it's chic to be a geek and glasses are cool. Whether you need them to see or not, glasses are a stylish accessory and have a lot of street style cred this year. In particular, vintage style specs are the best of the bunch and can make an easy addition to any weekend outfit. As well as being stylish in their unique way, traditional specs are also an inexpensive trend to try. Pick a pair up for below $30, and you'll love the power that they have to transform your look at such a low cost.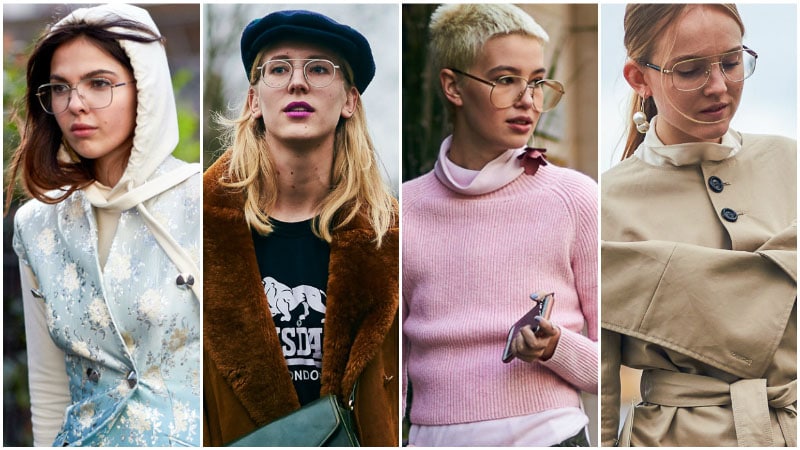 SHOP THE LOOK
SUBSCRIBE TO OUR NEWSLETTER
Subscribe to our mailing list and get interesting stuff and updates to your email inbox.