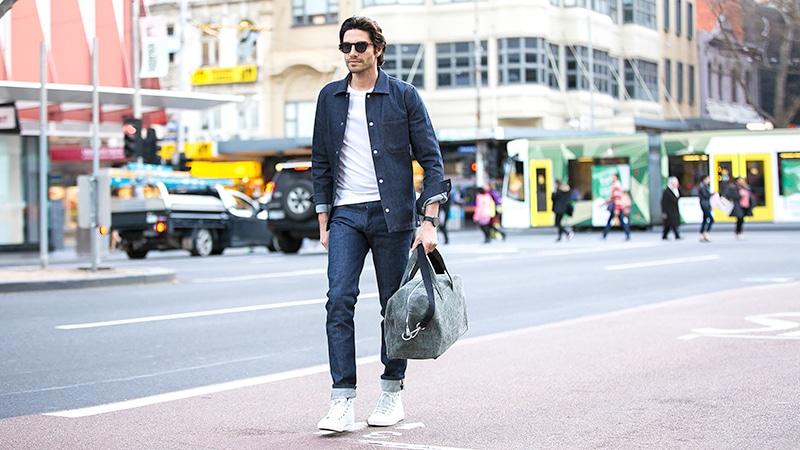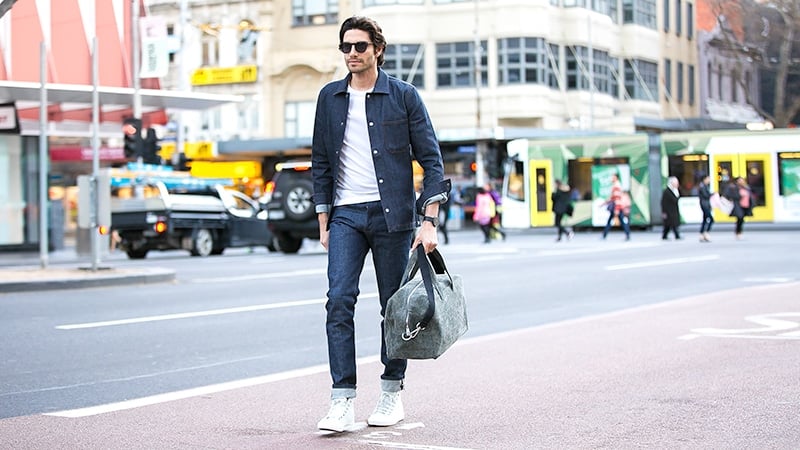 While there's no doubt that QV Melbourne is a top shopping destination for the ladies, it's also one of the best places for guys to find stylish menswear. The precinct features a great assortment of fashion for every gentleman, whether your style is cool and casual or dressed up and dapper. While visiting QV Melbourne, we stopped off at three of our favourite menswear stores: Universal Store, Vanishing Elephant, and A.P.C. to discover the latest men's fashion trends.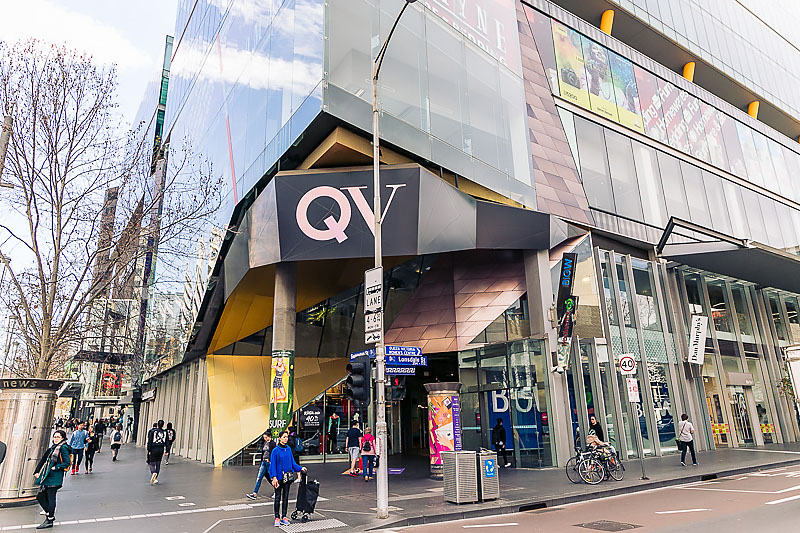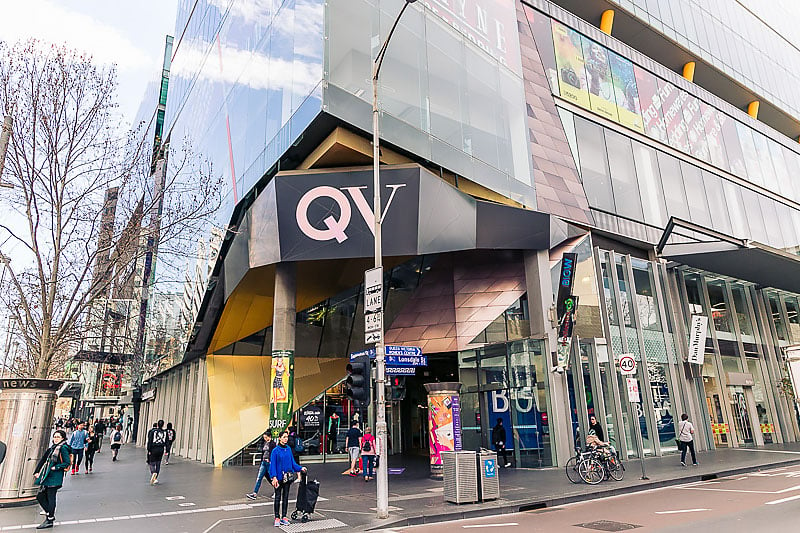 Universal Store
The iconic Universal Store is one of our top picks for men's fashion at QV. Everyone's favourite place for cool and relaxed casual streetwear, Universal Store stocks brands such as Lee's, Vans, Wrangler, Herschel Supply Co., and Converse. You'll find countless perfect weekend outfits and fresh pieces to inject some style into your work wardrobe.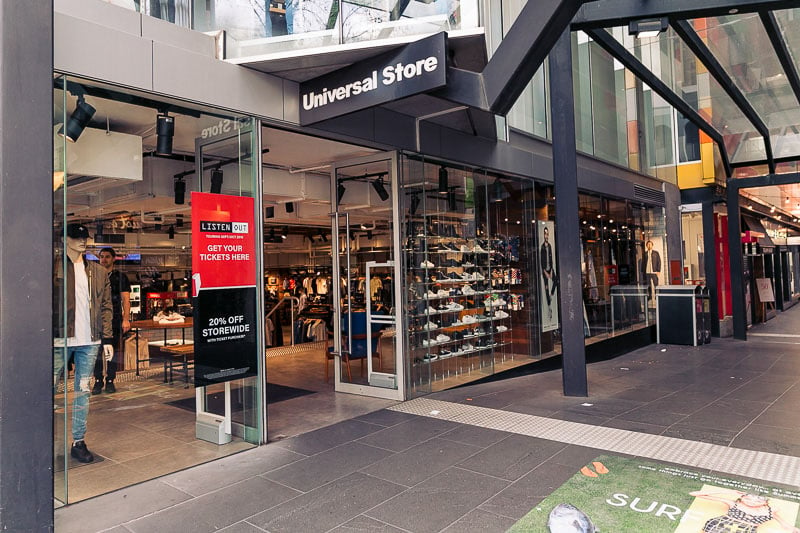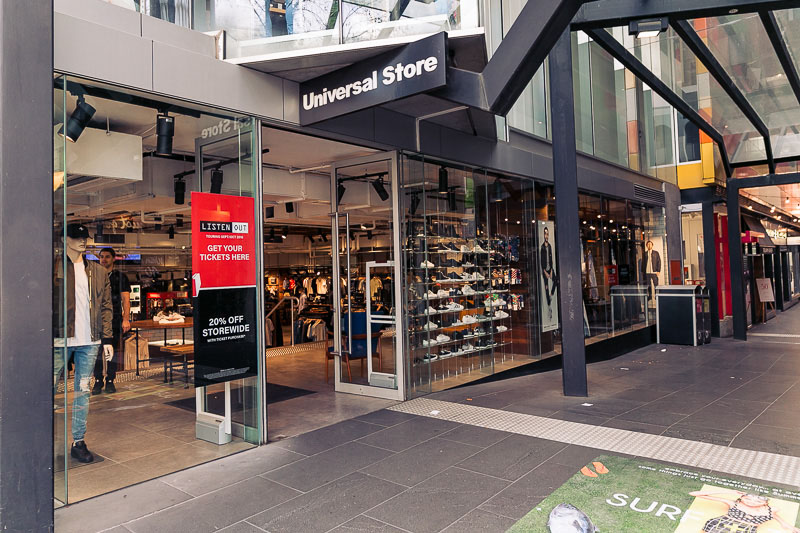 Designer Monochrome Sneaker Trend
If you're looking for a particular reason to head into Universal Store at QV, look no further than its outstanding range of designer monochrome sneakers. Stylishly designed in black and white, these sneakers have the feeling of being cool without even trying. Sleek, minimal, and essential for every man's wardrobe, these shoes are perfect to wear on the weekend with your favorite jeans or chinos.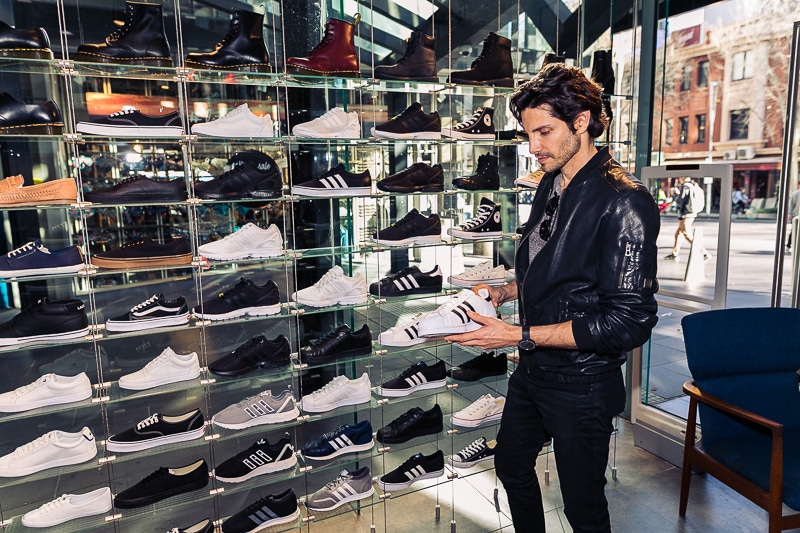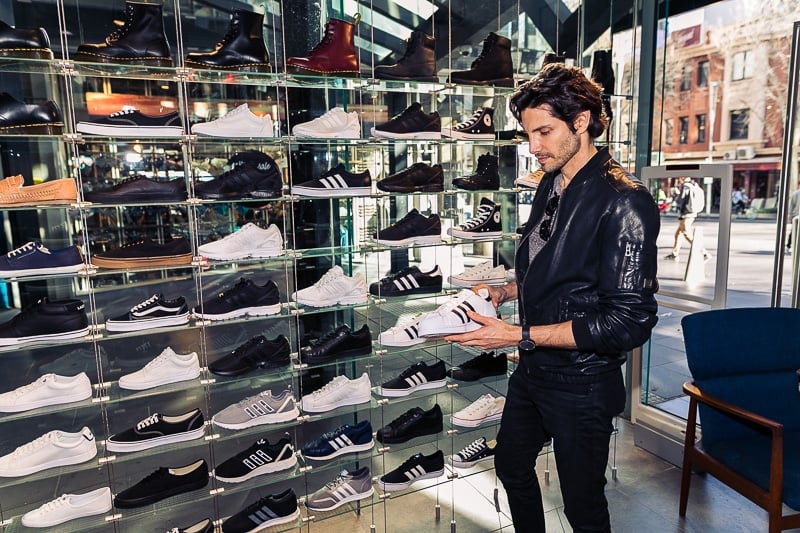 Printed Socks Trend
Once you've picked up some monochrome sneakers, finish decking out your feet with printed socks. These socks are a fun way to add a little style and colour to your everyday outfits and suits. They look so great peeking out from the bottom of pants that you'll wonder how you ever got by with boring old, plain socks.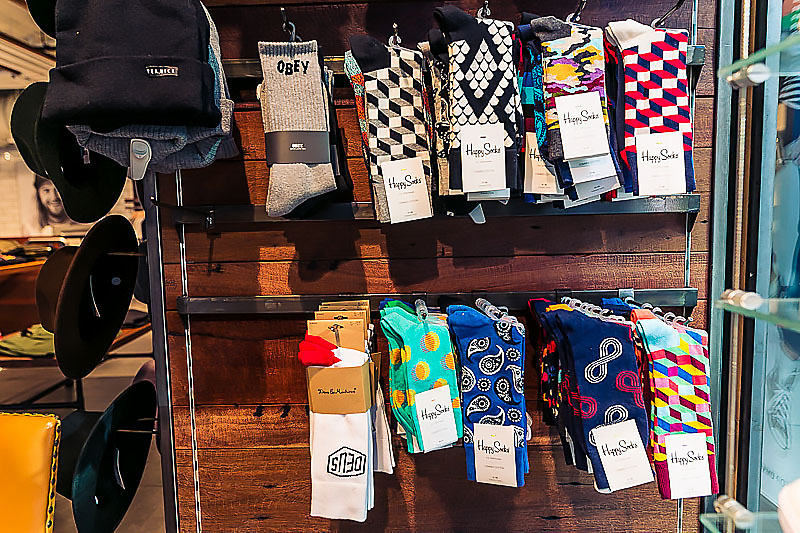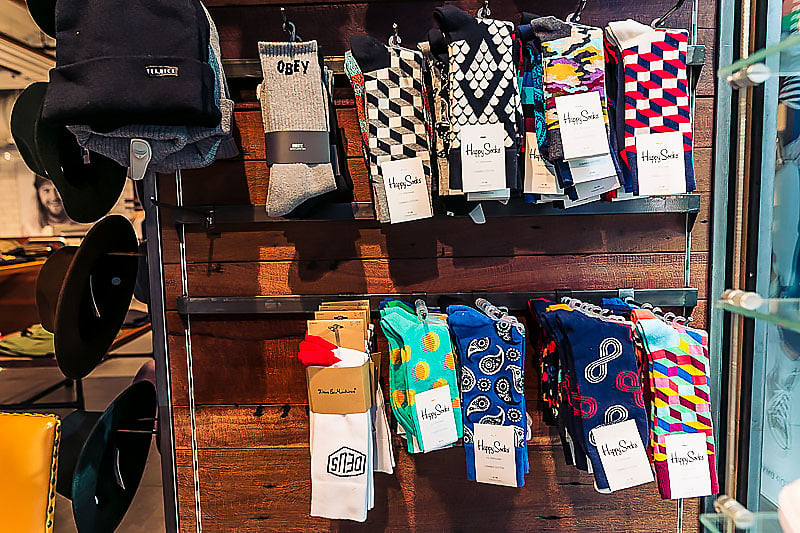 Minimalist Watches Trend
While your socks receive a makeover, let your watch receive a make-under with Universal Store's new minimal watch trend. Minimalist watches, with their plain bands and uncluttered faces, are the perfect relaxed style for your casual outfits. With great styles on offer from The Horse, Nixon, and Simple Watch Co., this trend is ultra cool and won't break the bank.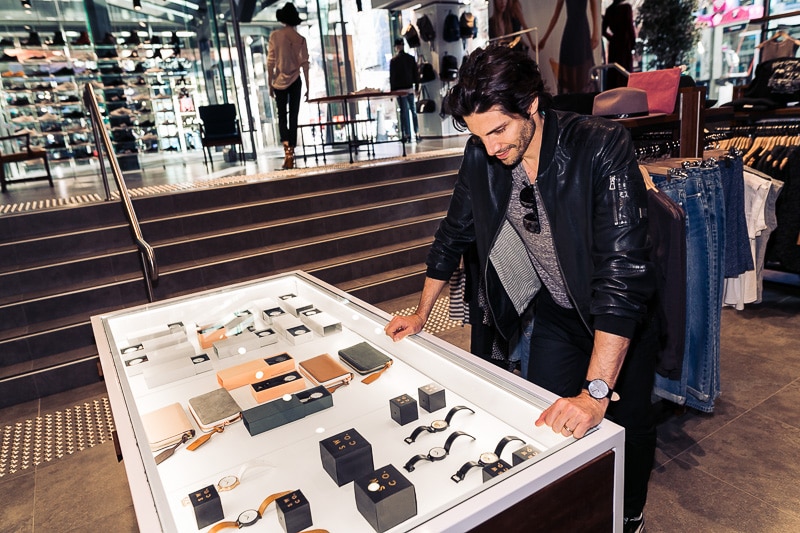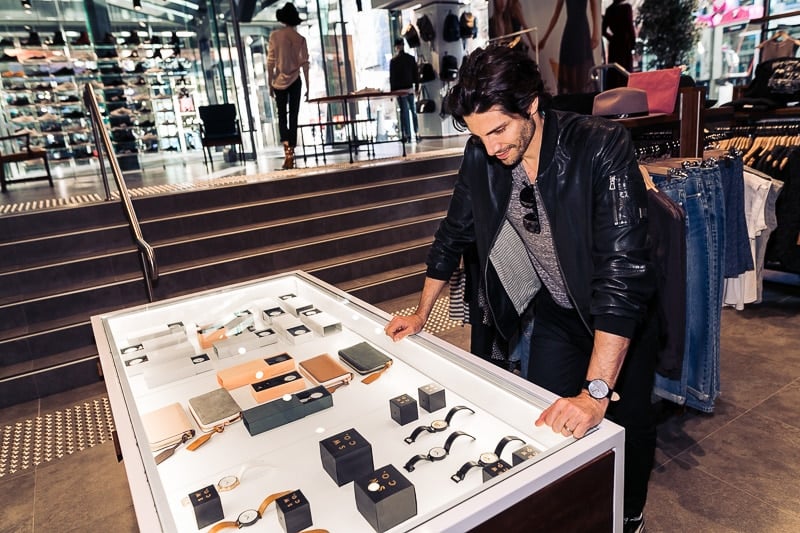 Vanishing Elephant
After visiting Universal Store, we headed over to Vanishing Elephant to pick up some elevated wardrobe basics. The location is the brand's first and only retail store and the ideal destination for understated yet stylish menswear. Offering a range of classic staples, exclusive store-only styles, and an extensive range of the brand's seasonal collections, this store is a must-visit.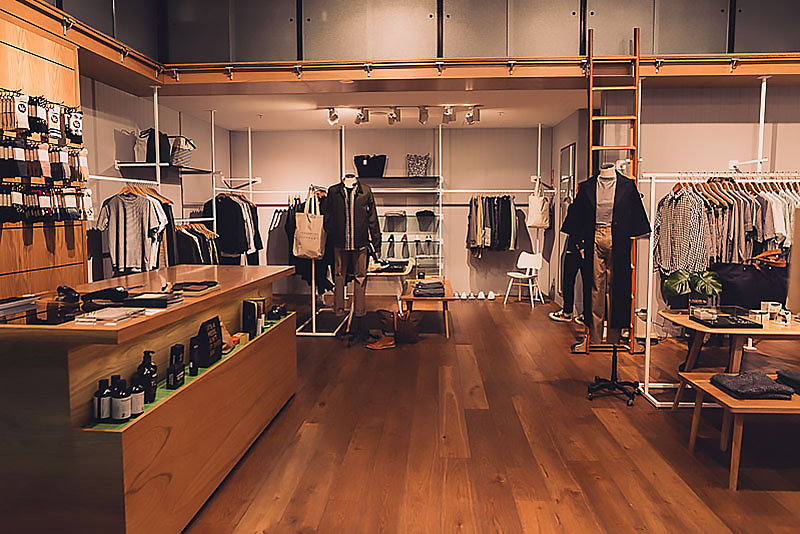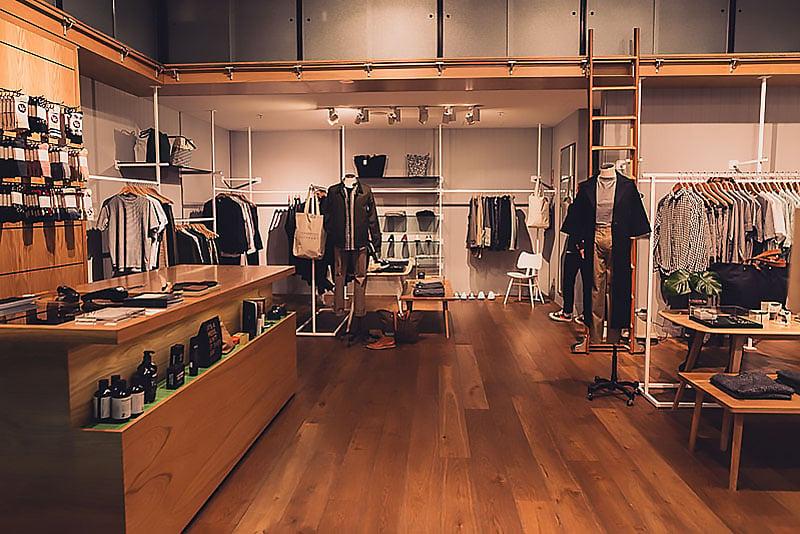 Natural Tones Trend
Forget pop colours; this season is all about natural tones for men. Sandy browns, muted blues, and earthy greens are fashion's new hues. The perfect colours for modern wardrobe basics, these tones work seamlessly together for easy dressing. Pick up a few pieces at Vanishing Elephant to make getting dressed in the morning a breeze.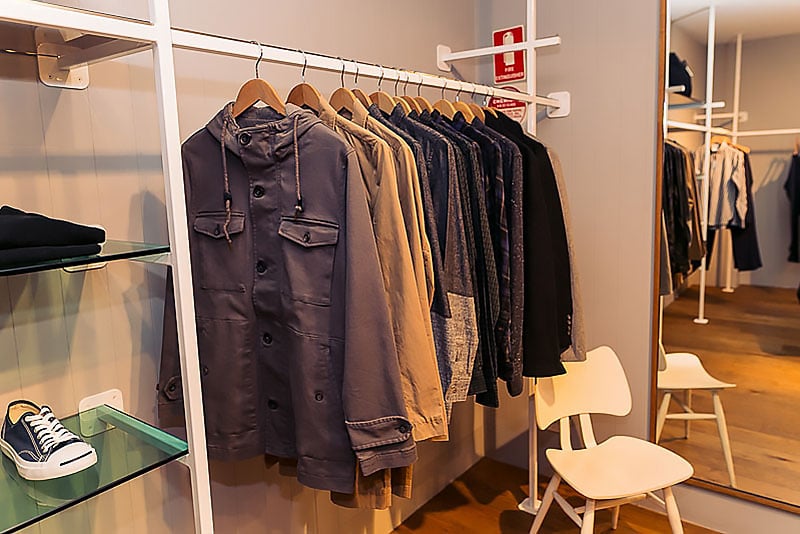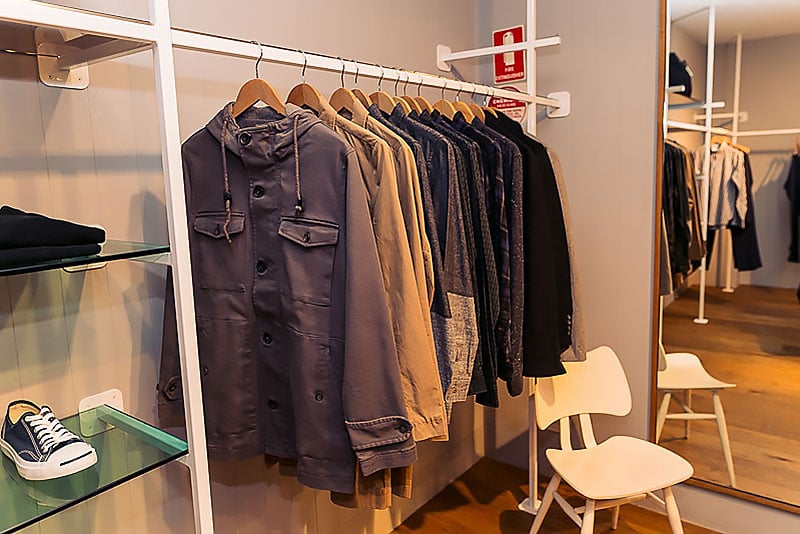 Pyjama Dressing Trend
Pyjama dressing is one of the latest trends to grip the fashion industry, and Vanishing Elephant is right on to it. The store sells a range of stylish garments that were born in the bedroom but now live on the streets. Our favourite pajama piece is a striped light blue and white shirt. Comfortable and stylish, it'll be your new favourite shirt too.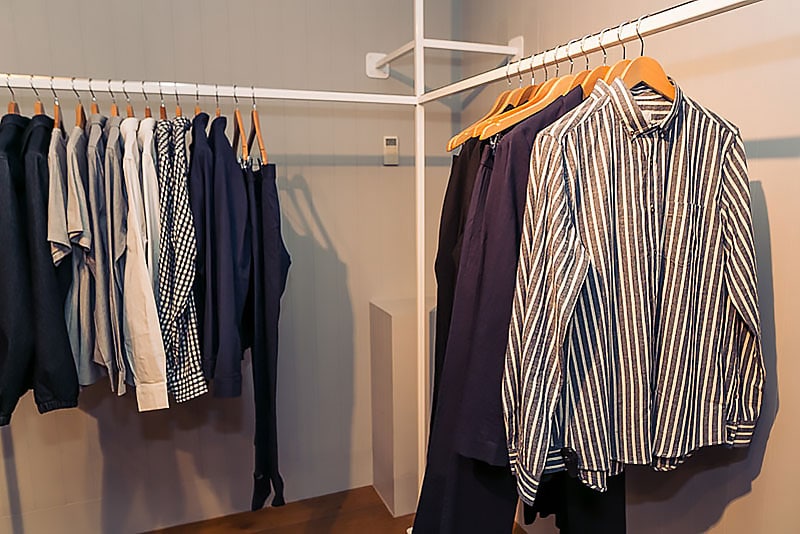 A.P.C.
Cult Parisian brand A.P.C. is described as "hysterically normal and often quietly subversive." A leader in cool urban menswear, the brand offers easy-to-wear wardrobe staples, luxurious knits, and outerwear. With clothes as good as these, A.P.C. is one of our favourite stores.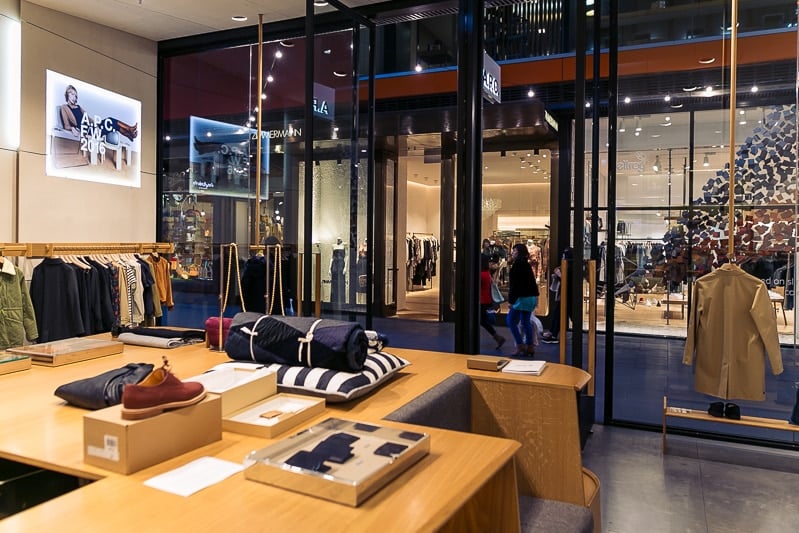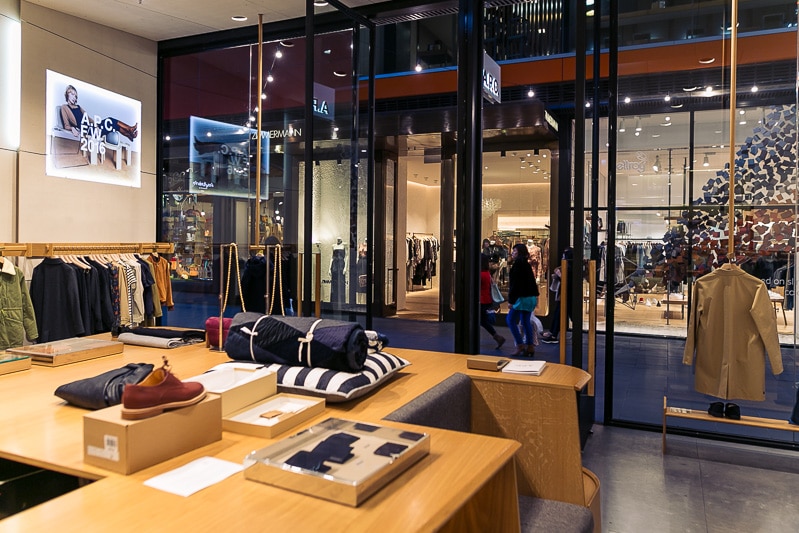 Double Denim Trend
Double denim is one of the all-time favourite trends that are perfect for the stylish urban gentleman. A.P.C. store has a great selection of styles to choose from. Rough, rugged, and downright cool, this styling direction is one to try immediately.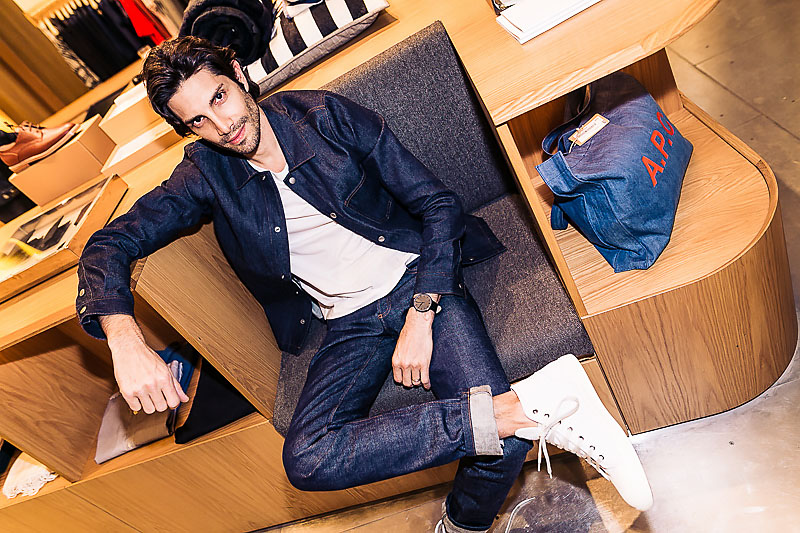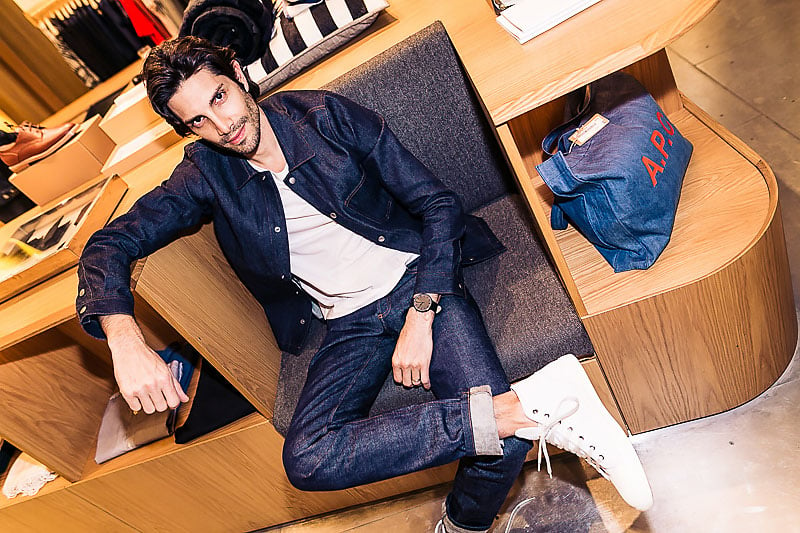 SUBSCRIBE TO OUR NEWSLETTER
Subscribe to our mailing list and get interesting stuff and updates to your email inbox.