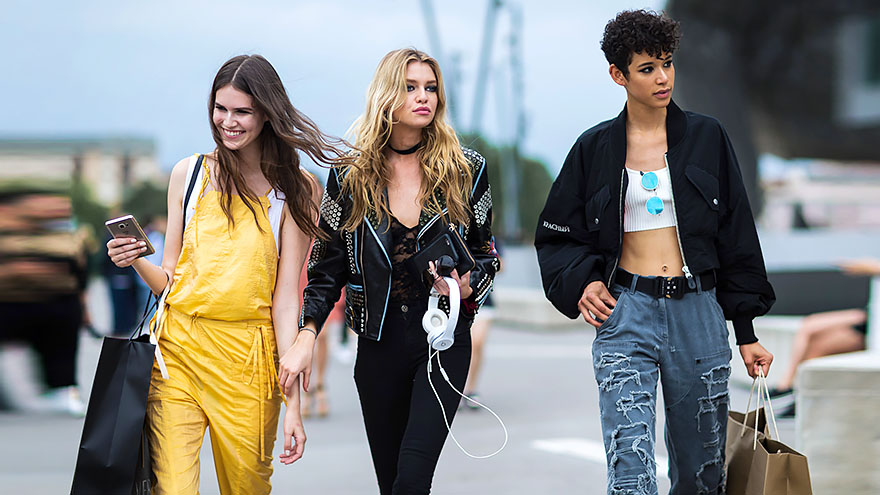 While we have loved seeing what the men wore at the Menswear Spring/Summer 2017 Collections we couldn't help but notice the women too. Although they weren't on the runway, they were still stylish as ever as they strutted down the streets of London, Paris and Milan. From punk styling and palazzo pants to pyjamas and kimonos, here are the top 10 women's street style trends that stole the show this men's fashion week.
1. Pyjama Dressing
It was like a dream come true for lazy girls at this year's Men's Spring/Summer Collections. Roll out of bed, add some shoes and a handbag and head out the door. Well not quite, but pyjama dressing was in its element on the streets of Paris, Milan and London. Cotton robes, silk separates and satin nighties all made their way through the streets of Europe, looking chic and comfortable. After breaking out of the bedroom, this trend way paired with loose hair and statement accessories for a perfect combination of lounge and luxury. Provocative in a unique way, this trend is worth trying if you want to turn heads without showing skin.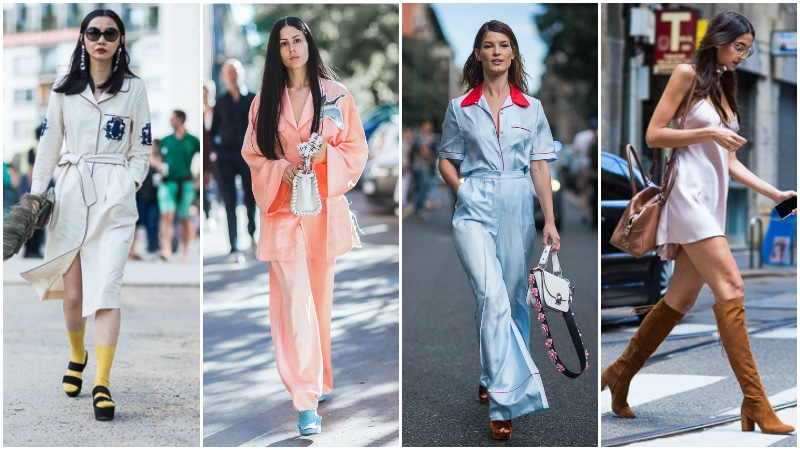 Get The Look
2. Androgynous Style
When in Rome, do as the Romans do. When at men's fashion week, do as the men do. While we love feminine dresses and beautiful skirts, there's just something so boldly appealing about a woman dressed like a man that we can't ignore. Androgynous dressing, while not a new trend, is one that continues to prevail. Suits, trousers, ties, shirts and brogues all appeared as stylish on women as they did on men at this year's men's spring/summer shows. We spotted this great look on the streets of the European fashion capitals, where the street style set wore it with pride and attitude. Feminine confidence wrapped in a masculine package is what this trend is all about.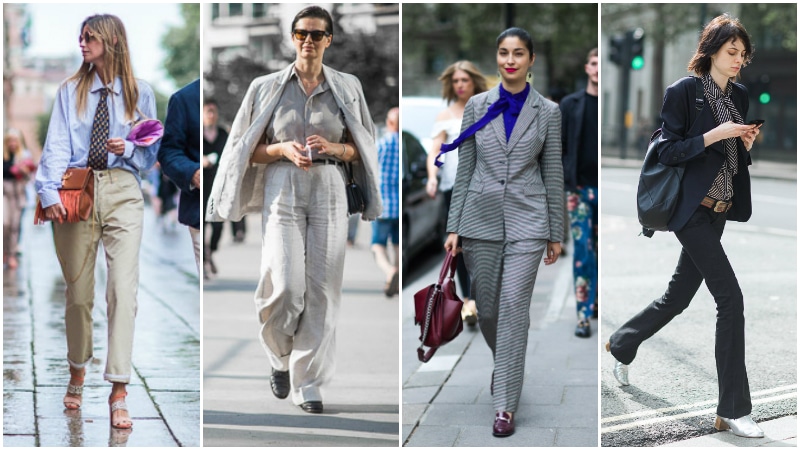 Get The Look
3. Colour Mania
Fashion allows us to express our emotions through the way we dress, so what better way to tell the world you're happy than with a sartorial explosion of colour? That seemed to be the theory at this season's men's shows where street style stars brightened up our day with their clothes. Prints, patterns and colours all went manic in the most trend-worthy of ways. Every colour of the rainbow (and an actual rainbow) appeared on garments and accessories without any reservation. While not for the meek, this trend is perfect for anyone looking to add some fun to their functional wardrobe.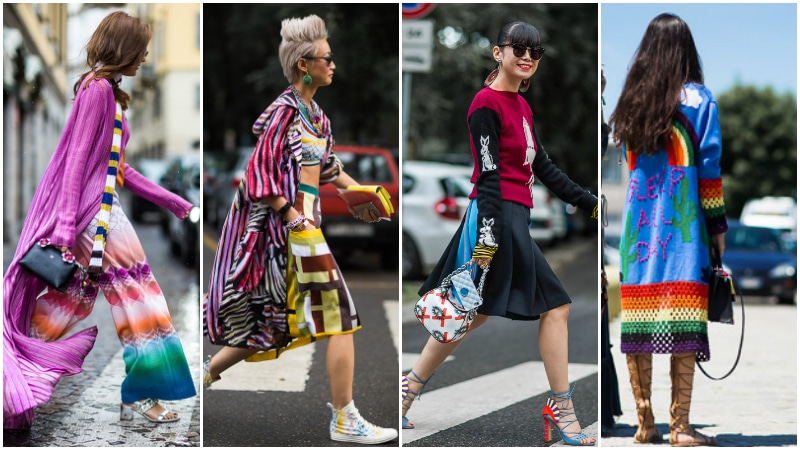 Get The Look
4. Socks and Sneakers
While activewear is continuously morphing into ready-to-wear, street style takes a look back on traditionally un-fashionable sportswear with socks and sneakers. Yep, those white runners and socks that Melanie Griffith rocked in the 1988 film, 'Working Girl', are now in style. Although often worn for comfort or practicality, socks and sneakers aren't usually seen as fashionable. In 2016, however, they are just that. So, pull out your white trainers and gym socks and get ready to hit the pavement. Just remember, instead of leggings or tracksuit pants, wear a chic dress to ensure your look is stylish instead of sloppy.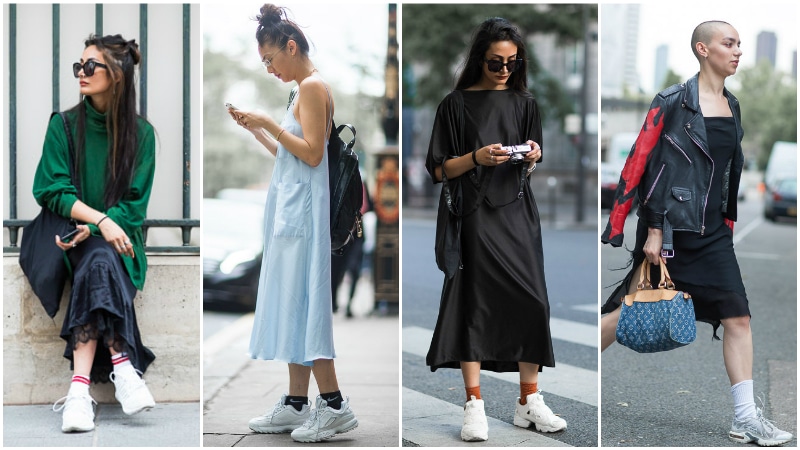 Get The Look
5. Palazzo Pants
From pyjama dressing to kimonos, styles were loose and proportions were large for women at Menswear Spring/Summer 2017 Collections. This sentiment was also true for pants, where the Palazzo emerged as a key trending style. Palazzo pants are a type of women's trousers that flare out from the waist to the ankle and are loose and ultra wide-legged. The baggy style appeared on the streets of Paris, London and Milan looking almost as skirts until the wearer began to walk. The relaxed and traditionally summery look paired well with singlets, relaxed blouses and flat shoes that consequently enhanced the oversized aesthetic of the style.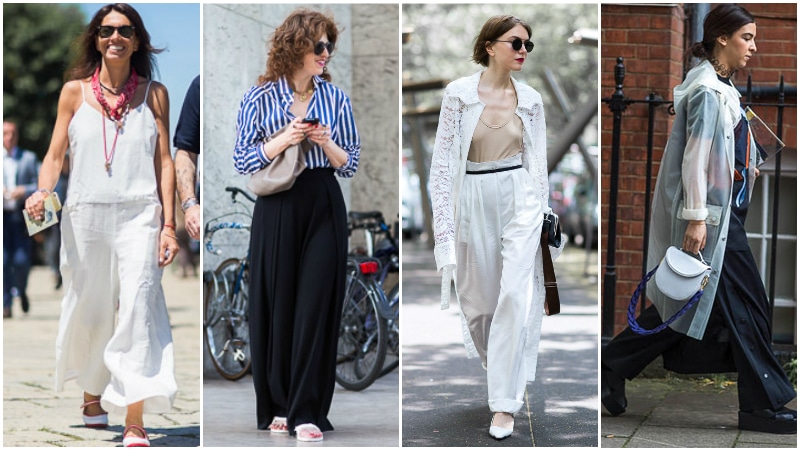 Get The Look
6. Kimonos
In a fashion week that saw comfort and practicality take centre stage for women's street style, kimonos were far from out of place. Street style stars wore the traditional Japanese garment with everything from tailored pants and jeans to skirts and dresses. These T-shaped robes with full sleeves appeared in dark hues with minimal patterns in a variety of materials. Like pyjama dressing trend, this style also offered a relaxed feel with its unique and oversized proportions. To wear this trend yourself, add a kimono to your summer and spring styles. The light material will keep you cool while adding a fashionable finish to your outfit.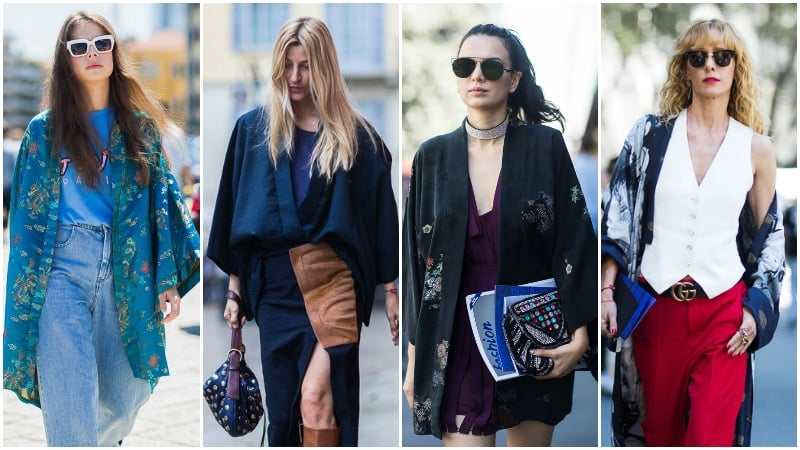 Get The Look
7. Zip It
Extra hardware created standout styles with ease for women attending the European men's fashion shows. The industrial look appeared almost mandatory as countless women took to the streets with large, exposed zippers. From jeans and pants to dresses and jackets, these "in-your-face" zips created eye-catching details that became the feature of the garment. While invisible zips will always have a place in fashion, this striking style trend is one to wear at the moment. Exposed zippers can add a fashionable touch to any simple style while eliminating the need for accessories like jewellery. So what are you waiting for? Get this genius design detail in your wardrobe now.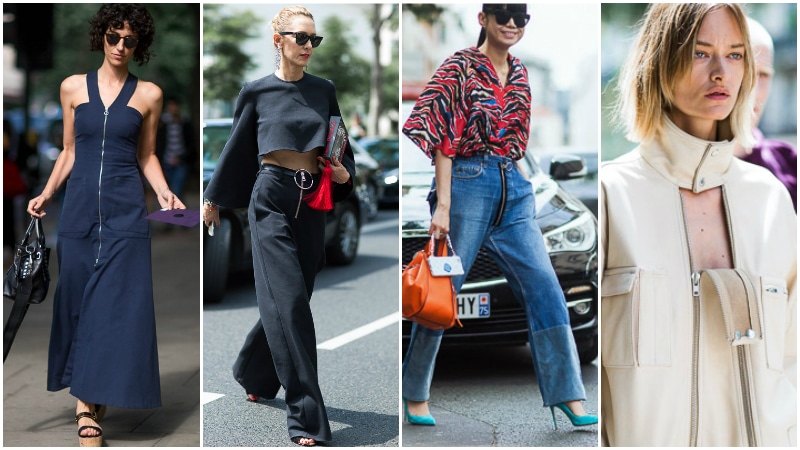 Get The Look
8. Punked
Tattoos, chains, green hair and a whole lot of black eyeliner were all on exhibit on the streets of London and Paris for men's fashion week. Women proved to be just as tough as the guys in the style department as they got "punked" from head to toe. Black was, of course, the colour of choice as this attitude-filled trend saw snakeskin clutches, floor-length hoodies and mechanics' jumpsuits become sartorial preferences. Most likely evolved from last season's obsession with grunge, punk is now coming back in a strong way, so add some defiance into your wardrobe with this trend. If you're not ready for shaved heads and padlocks, at least add a black jacket and some dark lipstick!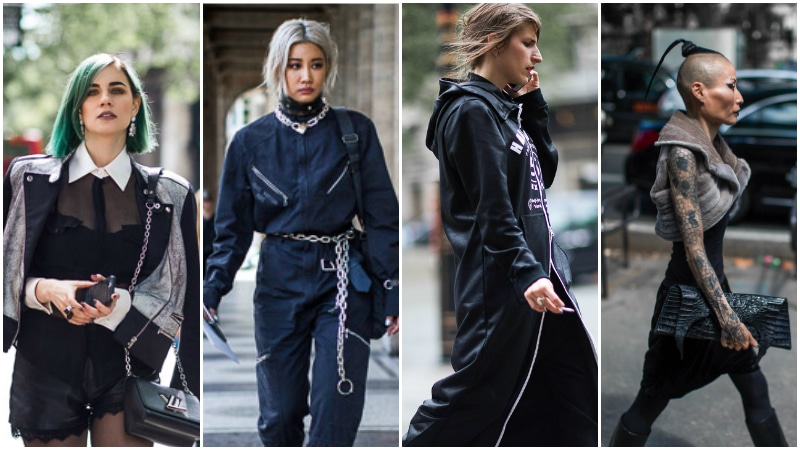 Get The Look
9. Slouch Bags
As clothing styles and silhouettes became loose and free this fashion week, so to did handbags. The slouch bag reigned supreme on the streets of Europe, where the fashion set toted them from show to show. Loose in shape and held with short handles, the slouch bag creates a relaxed bend in its centre, making a U-shape. Far from the graphic look of classically structured bags, the shape of this handbag is cool without trying. Pick one up for yourself in any colour. Just fill it up with necessary items, hang it over your wrist, and you're ready to go.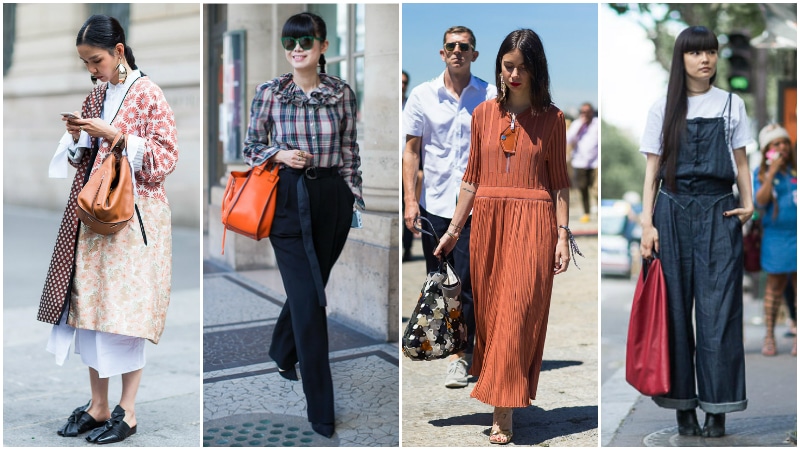 Get The Look
10. Short Bangs
When it comes to street style, the clothes are obviously crucial, but it's also about the overall look, including accessories, makeup and hair. While it's easy for fashionistas to rely on the ever-popular loose, long waves hairstyle, some still choose to break the mould and try something more daring. Short bangs are this season's answer to innovative and stylish hair. The look is graphic, unexpected and unique in the way that fashion should be. Consider trying this hair trend for yourself if you are ready for a big change and a lot of attention.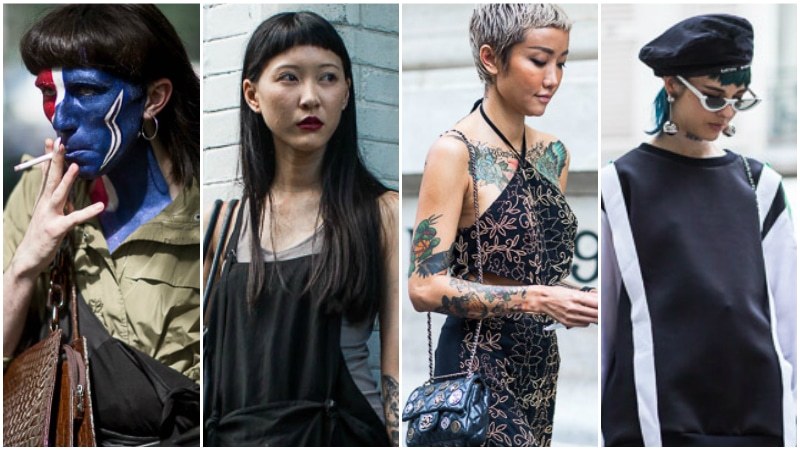 SUBSCRIBE TO OUR NEWSLETTER
Subscribe to our mailing list and get interesting stuff and updates to your email inbox.