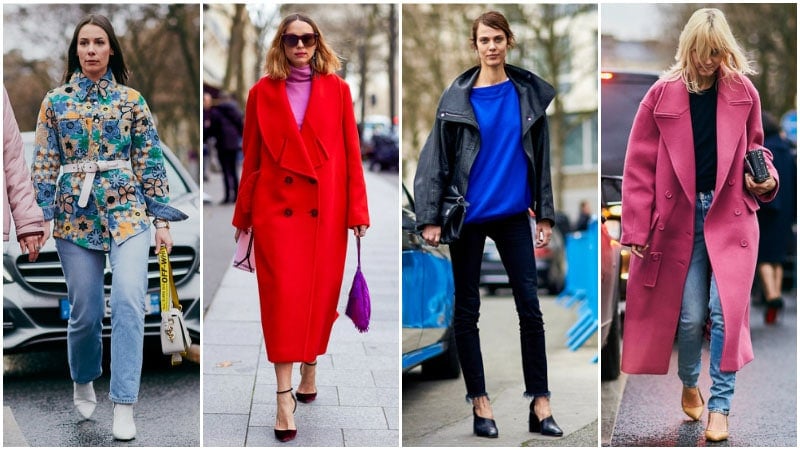 With summer officially over, it's time to pack away those shorts and bikinis. When it comes to knowing what's going to be big this autumn and winter, street style is the place to look for inspiration. From London to Paris, we've rounded up the best street style trends from the Autumn/Winter 2017 fashion weeks. Whether you want to know what shoes you'll be rocking or how to wear frill-bottom pants, you'll find all the answers right here.
1. Frill-Bottom Pants
Ruffles and frills were huge last season and are continuing to dominate the world of fashion in 2017. This season, instead of relying on tops and dresses for your frilly fix, look to pants instead. Frill-hem pants are the latest update to this trend and a great way to rock the look with a new twist. Although pants with a ruffle trim are undoubtedly a statement piece, they can be adjusted and toned up or down to suit your style. If you love a bold look, opt for unmissable frills that start higher up the leg and have more volume. If you prefer a more subdued look, choose a version with a mini ruffle that sits at the ankles or mid-shin.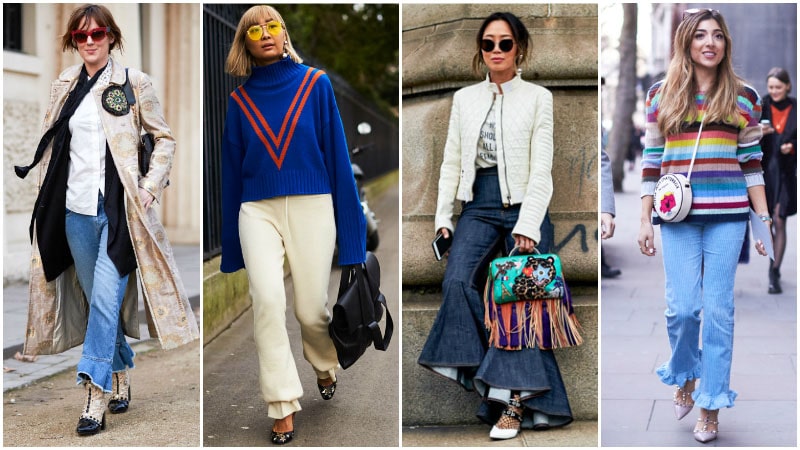 SHOP THE LOOK
2. Lace-Ups
This season, the street style stars were tangled, tied up and wrapped in every way imaginable. While some wore oversized belts and others donned elaborate buckles, it was those in lace-ups that shone brightly. No, we don't mean lace-up sneakers or boots. We mean intricately and interestingly laced pants, jeans, dresses, and jackets. The trend, which is sure to be a hit this winter, came in two primary forms. Firstly, there were the bold and sometimes provocative styles that created graphic flashes of skin and embraced the addition of metal eyelets. Then, there were the delicate designs where soft ribbons were weaved through garments and tied into loopy bows.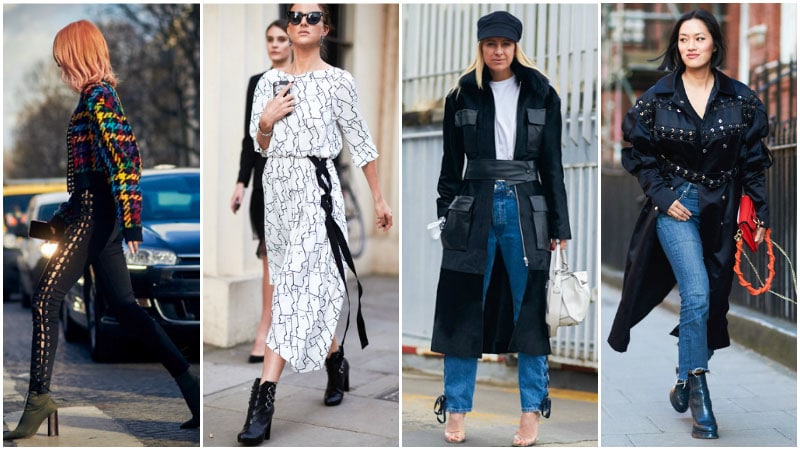 SHOP THE LOOK
3. Pointy-Toe Kitten Heels
The casual and chic sneakers that were everywhere last season have now been replaced by something decidedly more elegant. The kitten heel is back and once again bringing its unique brand of refined style to the streets. Both classy and comfortable these vintage shoes are perfect for every occasion. They can be paired with cigarette pants for the office, a dress for dinner, a pleated midi skirt for lunch or even jeans on the weekend. No matter what you pick, this fashionable style of footwear is sure to take your outfit up a notch. Just be sure to select a pointed-toe version to ensure maximum maturity.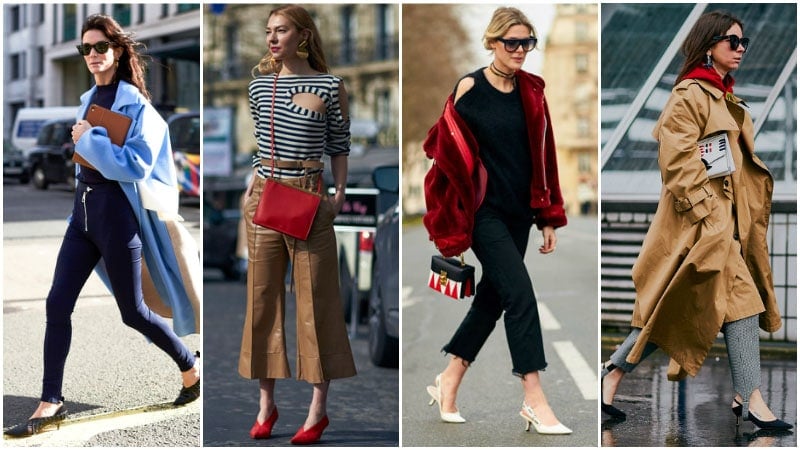 SHOP THE LOOK
4. Fishnet Stockings
You may have seen fishnet stockings popping up here and there this year, but now it's really time to take notice. The classic hosiery style was everywhere during the Autumn/Winter 2017 fashion weeks and is a must-have look for the season. Whether they were partnered with a dress, skirt or even worn under pants with pumps, fishnets stockings provided a seductive edge to outfits. Stockings weren't the only garments to embrace fishnet this season. Ladies also rocked fishnet tops and socks. When wearing the trend yourself, choose either a tightly knitted style for a chic and elegant look or big, graphic gaps for a more eye-catching effect.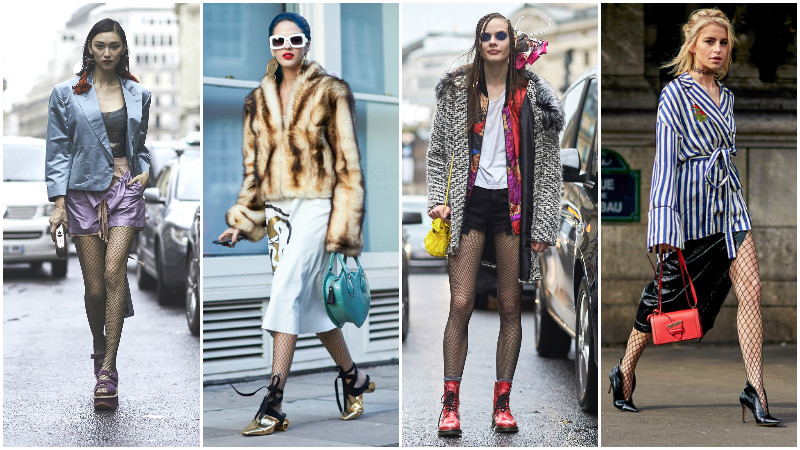 SHOP THE LOOK
5. Racing Stripes
Athleisure and sports luxe styles continue to dominate the streets and will certainly have a place in your autumn/winter wardrobe. So, what's the new must-have athleisure staple? Racing stripes. This season, you can expect sports-inspired stripes to be everywhere. Not only will they appear on typically athletic garments, such as jumpers and sweat pants, but they'll also feature in more unexpected places. Whether it's a pair of cropped work pants or even a dress, racing stripes will be there this season. To make the most of the trend, choose eye-catching designs that feature boldly coloured lines on a contrasting base.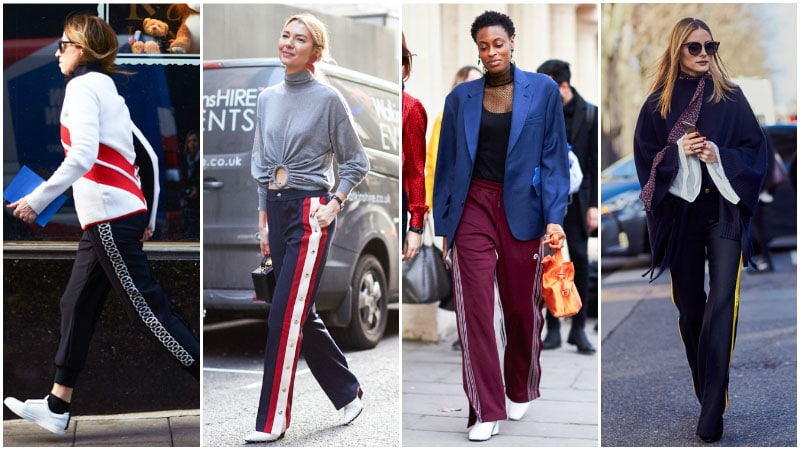 SHOP THE LOOK
6. Ring Bearer Bags
Every show season the street style stars debut the most covetable new bag styles for us to add to our wish lists. For A/W '17, that new "it" bag is undoubtedly the ring bearer bag. Featuring a hard, usually metal, ring in place of a handle, these stylish designs reinvent what a bag typically looks like. The circular shape and unexpected hardware add an element of surprise and modernism to even the most understated of styles. While your classic black leather shoulder bag isn't in any danger of being replaced, consider adding this bag to your collection as a statement style for weekends and nights out.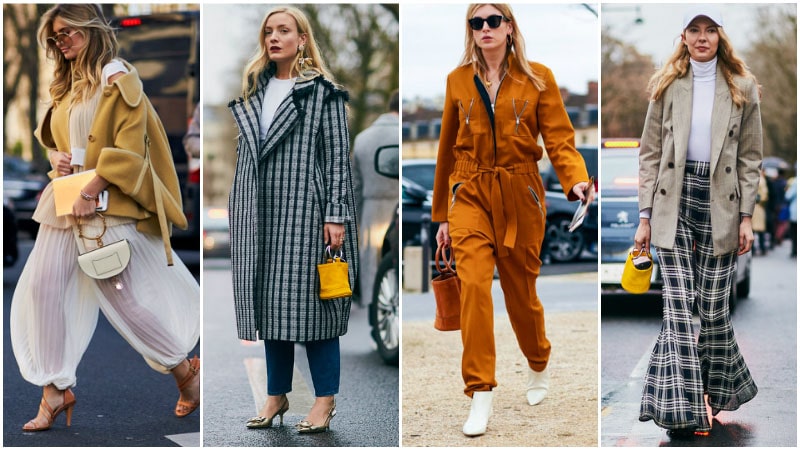 SHOP THE LOOK
7. Safety Straps
When it comes to fashion trends "safe" isn't a word you hear a lot. After all, safe is boring, right? Well, not anymore. This autumn/winter show season, street style stars were putting safety first and buckling up. On the streets of London and Paris, safety straps and seat belt style buckles became the new fashionable way to fasten. The chunky and utilitarian style details were spotted on garments, such as coats, tops, and dresses, as well as accessories like belts and bags. Whether they were practical and adjustable or simply there for decoration, these straps and buckles provided outfits with an edge fit for a thrill-seeker.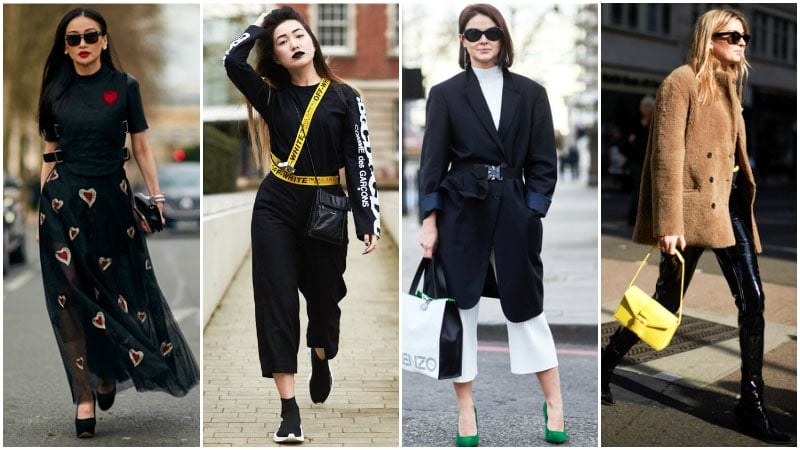 SHOP THE LOOK
8. Sculptural Statement Earrings
Now that you know what shoes and bag you'll soon be rocking, it's time to turn your attention to the jewellery you'll be wearing. This season, jewellery trends build on a growing affection for statement earrings and convert the accessory into a piece of art. Abandoning bold, jewelled designs for more sculptural styles, this season's must-have styles feature unique shapes and forms. While circles and hoops are naturally present, they're layered, linked and reworked to create new shapes and styles. More undefined shapes are also utilised to leave the wearer with an individualistic and incredibly artistic accessory.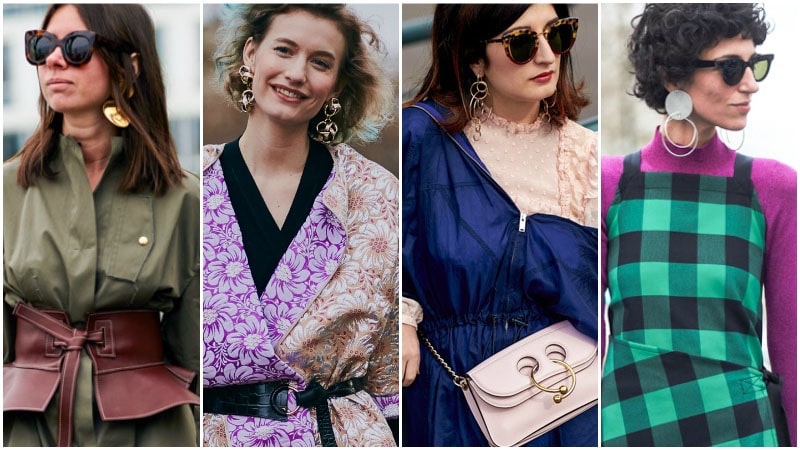 SHOP THE LOOK
9. Vintage Check Blazers and Coats
Classic and completely nostalgic, vintage check blazers and overcoats took over the streets at the recent A/W '17 fashion weeks. Women from Paris to London rocked the retro style with confidence and charisma. While some versions looked borrowed from the boys, others were inherently more feminine. Either way, both offered an old-world charm. To rock this trend for yourself, choose a beige, light brown or cream, blazer or a coat with tartan print. Add shoulder pads and double-breasted buttons for a traditionally vintage feel or opt for coats without shoulder pads with oversized pockets for a more modern take.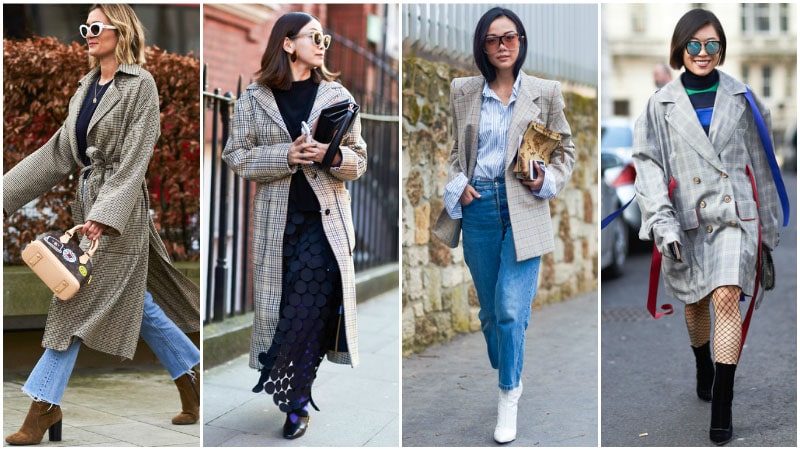 SHOP THE LOOK
10. XXL Collars and Lapels
Fashion has a love for playing with proportions and reinventing designs with a new sense of balance. What is typically large is often made tiny and what is generally small is scaled up to be oversized. While last year saw sleeves stretched and made unnaturally long, 2017 is all about extra large collars and lapels. For no other reason than a stylish appearance, XXL collars are becoming a significant trend. From wool coats that feature oversized lapels to leather jackets with collars twice the average size, this look encompasses a range of basic garments, turning them into statement styles.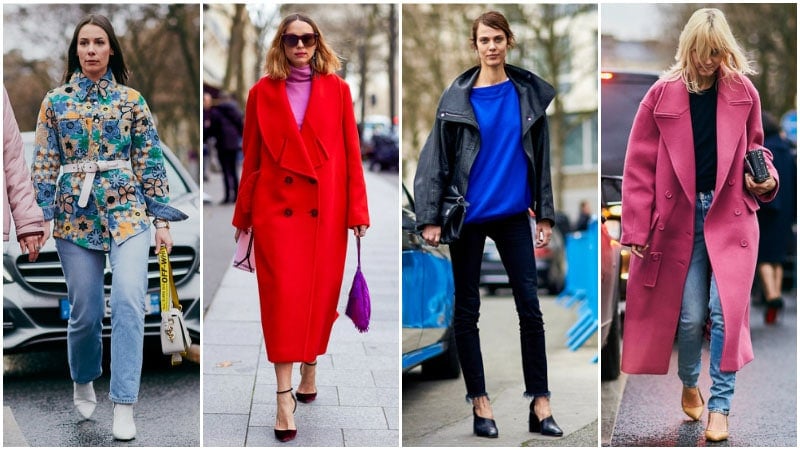 SHOP THE LOOK
SUBSCRIBE TO OUR NEWSLETTER
Subscribe to our mailing list and get interesting stuff and updates to your email inbox.