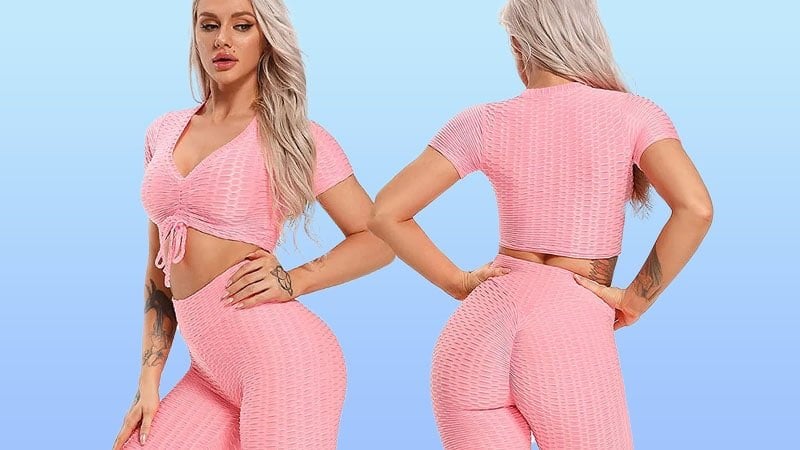 You've seen them all over the internet – they're the workout pants that enhance your booty and give you the perfect shape instantly. Made famous on TikTok, these leggings give you the illusion of a round and perky butt, thanks to the stretch fabric and butt-scrunch. From the gym to Instagram, you can turn heads and get extra attention as soon as you try them on. Here's everything you need to know about the TikTok leggings that are going viral!
What are TikTok Leggings?
Made famous on TikTok, these leggings emphasize your behind to create a more ample shape. They became a huge trend on the app and have since gone viral on other platforms, too. There are several types of scrunch bum leggings to choose from, all of which work wonders for your bottom. What makes these workout pants so different from the others is their honeycomb fabric, which hides the appearance of cellulite, and the scrunch in the back seam that creates the illusion of a lifted behind. They also often feature a V-shaped waist, similar to a thong, which cinches in your waist. From the gym to a photoshoot for Instagram, this activewear is a great way to enhance your shape.
Who Started the Famous TikTok Leggings Trend?
While there is no confirmation of who first created these leggings, they became a viral hit by TikToker Lauren Wolfe, who shared herself wearing them in a video on the platform. In this video, she famously told her audience that her behind 'doesn't normally look like that' without the pants. Since then, they have taken the world by storm. You can find the butt scrunch leggings in various places online now, with varying designs and colors that suit your needs.
Are TikTok Leggings Comfortable?
With plenty of stretch and elastic in the waist, most will find these pants comfortable. Again, this depends on the type you purchase, as some qualities will be superior to others. Be sure to find something that has Lycra or a blend of spandex, as it offers more flexibility over the surface area. It's also a good idea to get a pair that aren't see-through, especially if you're planning to do a workout. For maximum comfort, opt for a set that has a wide V-shaped waistband that sucks in the tummy and cinches in the waist – this will enhance your behind and leave you feeling secure.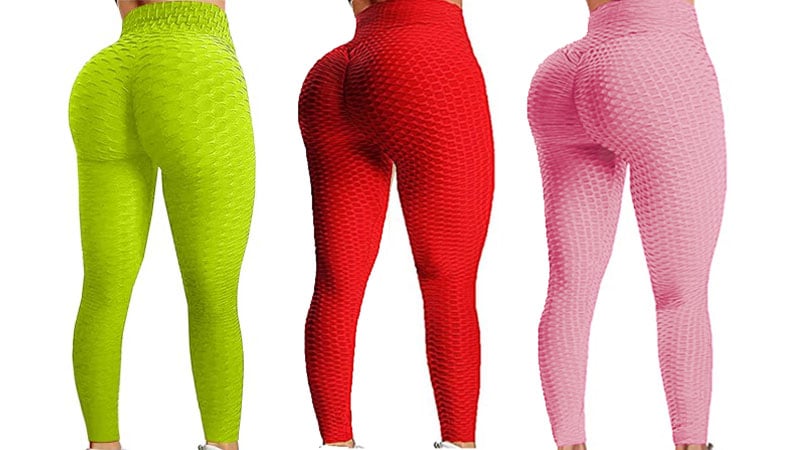 Do TikTok Leggings Make Your Butt Look Good?
Thanks to the features of these leggings, they're designed to create the illusion of a lifted and sculpted behind. The honeycomb fabric smooths out the skin and hides the appearance of cellulite, lumps, and bumps. Plus, the textured material alters the appearance of your legs, making your bum look fuller and ampler. The added scrunch in the butt crack enhances your peachy shape, and although it doesn't actually lift anything, your attention is drawn to the ruched fabric, thus giving the look of a raised bottom. Of course, these aren't miracle workers, so it certainly helps if you already have a rounder behind. However, thanks to the clever shaping of the design, you'll certainly look perkier than before.
Can You Exercise in TikTok Leggings?
While TikTok leggings are typically designed to enhance your derriere in photos, you can certainly find perfect pairs for a workout. As mentioned above, it's best to find something that has durable and thicker fabric with plenty of stretch. Some users have found that squats and lunges cause the pants to tear mid-exercise, which isn't ideal. Keep an eye out for reviews, and check out reputable brands before committing to a purchase.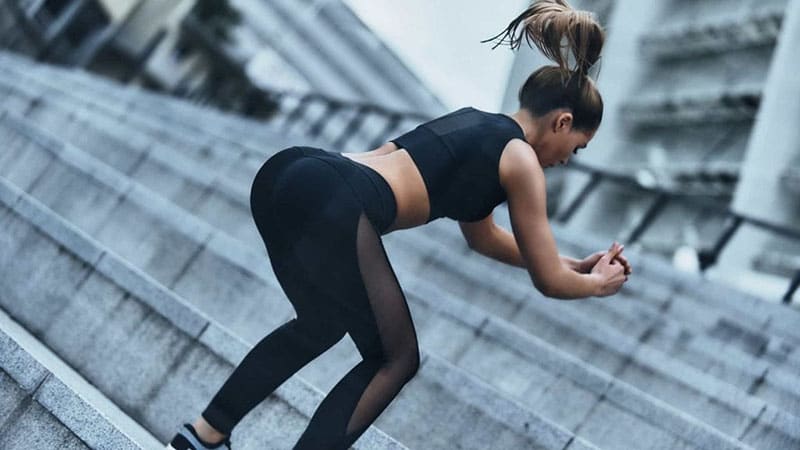 Best TikTok Leggings
1. KTGIREM Butt Scrunch Leggings
With honeycomb fabric and a thick waistband, these leggings will shape your behind perfectly. This set comes in two colors, so you can mix and match your existing workout gear. There's a subtle seam down the middle of the butt, which creates an exaggerated and curved behind. The fabric is super stretchy, meaning you can squat, run and move around easily. They're also high-waisted, sucking in your tummy and giving you security for all-day wear.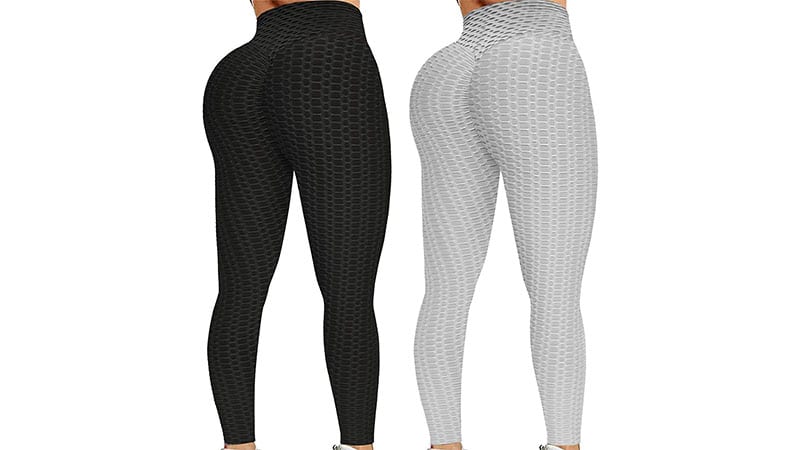 2. GILLYA Butt Scrunch Leggings
For ultimate lift, you can't go past these butt scrunch leggings. With waffle fabric and a high waist, they will push and lift your butt to new heights. The gray color is super flattering and matches plenty of other clothes in your closet, so you can rock it any time you wish. This fabric is very stretchy and smoothing, concealing lumps and bumps, shaping your body like a peach.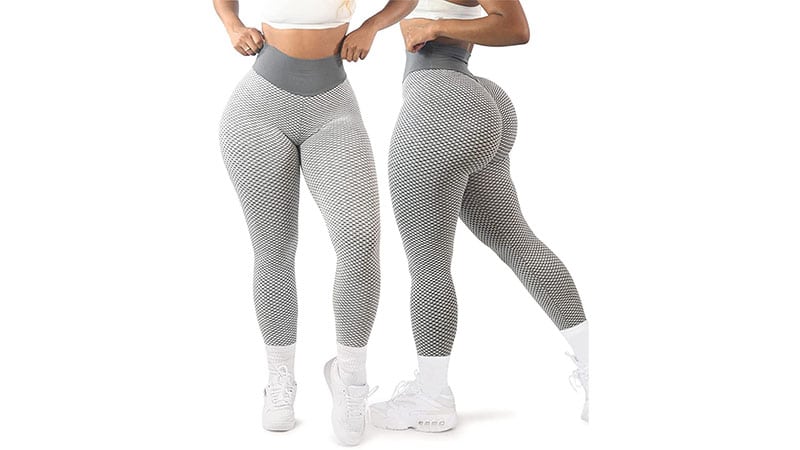 3. A AGROSTE TikTok Leggings
As seen on TikTok, these leggings shape your butt like never before. Unlike the others, these feel like a second skin, thanks to the stretchy and textured fabric. The honeycomb material lifts and shapes the behind, giving it a perky look while allowing you to move freely. The four-way stretch also offers you the ability to squat, run and stretch without worrying about people seeing too much, so you can wear them to the gym, a cafe, or even for a selfie or two.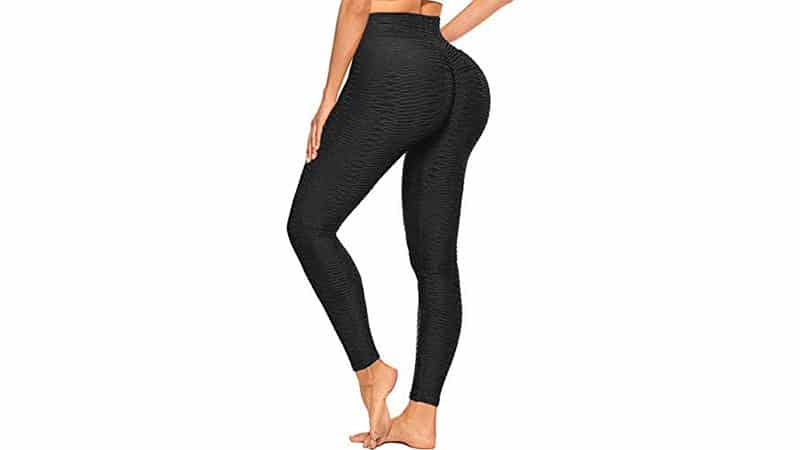 4. Chriamille TikTok Leggings
Whether you're a yogi or want to lounge around the house, these leggings are the way to go. They feature the distinctive TikTok textured fabric and give you that extra lift that makes your butt look its best. Plus, the tummy-sucking waistband gives the illusion of a perkier behind and prevents any overhang as you move and squat throughout your workout. You can choose from a wide variety of colors that you prefer, making it the best companion for your gym session.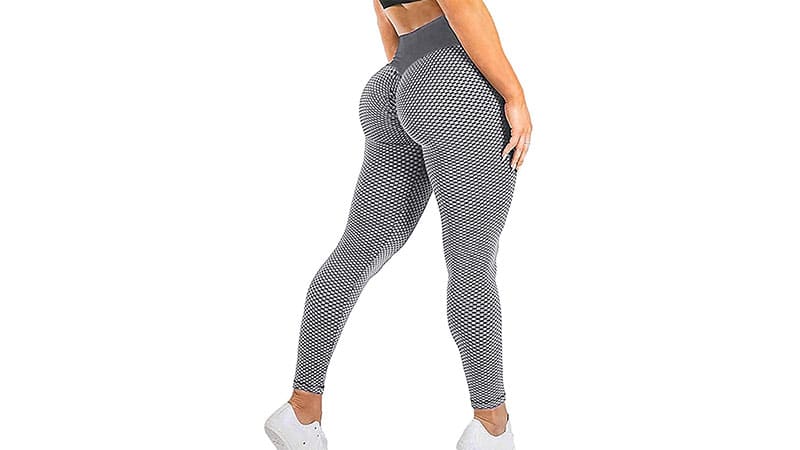 5. Danysu Butt Scrunch Leggings
Get the butt of your dreams in these leggings. Made famous on TikTok, they'll certainly help you go viral. With the help of a four-way stretch, it sits close to the skin and feels like you're wearing nothing at all. The scrunch in the butt will draw attention to your behind, and the high waistband lifts your silhouette for the perfect shape. Plus, you can store your phone as you work out, thanks to the handy pocket in front.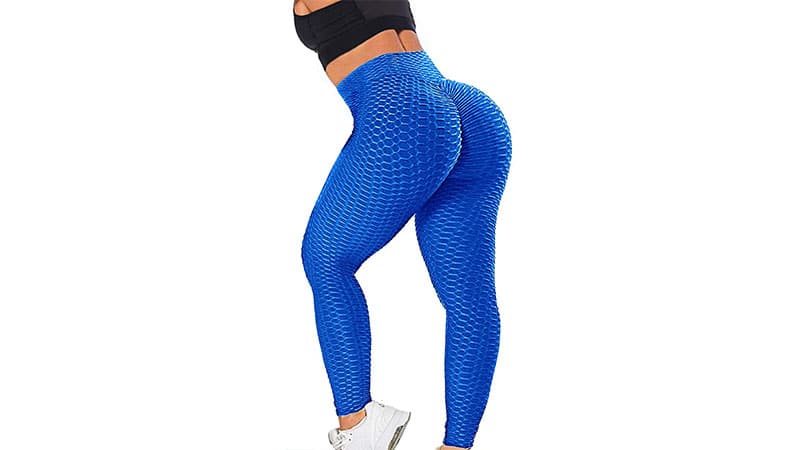 6. FORLIFE TikTok Butt Scrunch Leggings
With just the right stretch across the body, these TikTok leggings provide the perfect amount of scrunch to fit and shape your booty. They feature honeycomb fabric that gives the appearance of a smooth and lifted behind, all while concealing cellulite. They come in a huge variety of colors, so you can choose a different pair every day and match them to different outfits. They're also a great option if you want to take some cute photos for your newsfeed.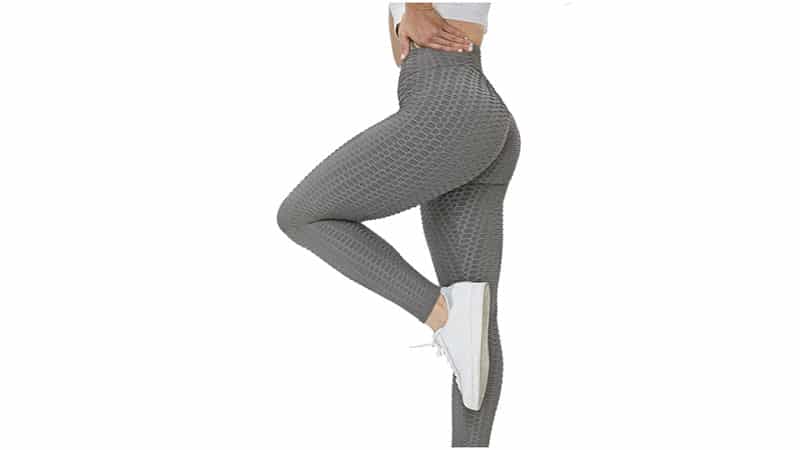 7. Desol TikTok Leggings
Have you always wanted a perkier butt but didn't want to work out too much? These pants can help you achieve the booty of your dreams! Thanks to the viral fabric, they work to lift your behind, giving you a perfectly round shape. These are perfect for yoga or Pilates, even leg day – the super stretch fabric moves with your body and prevents chafing, too.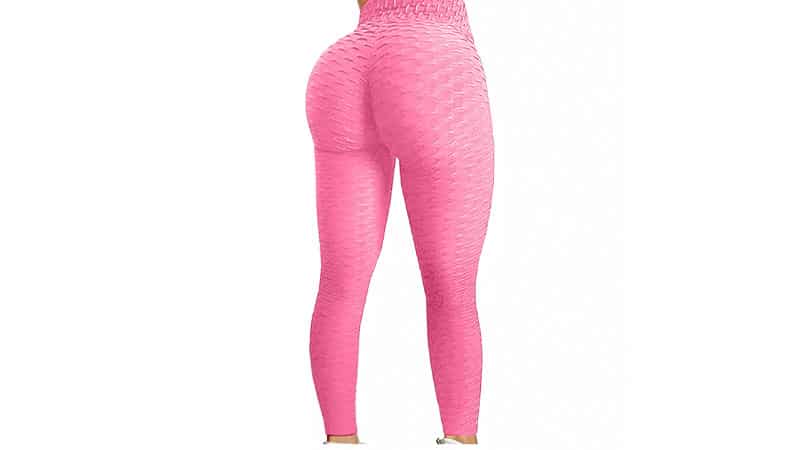 8. OMKAGI TikTok Leggings
For the perfectly shaped butt, you can't go past these TikTok leggings. The honeycomb fabric, combined with a ruched seam down the center, is the ideal combination for a perfectly rebound behind. These pants have a high waistband for maximum control and security while you work out, so you can squat, run and move about without worrying about your exercise gear. Plus, you'll look great in photos – what more could you want?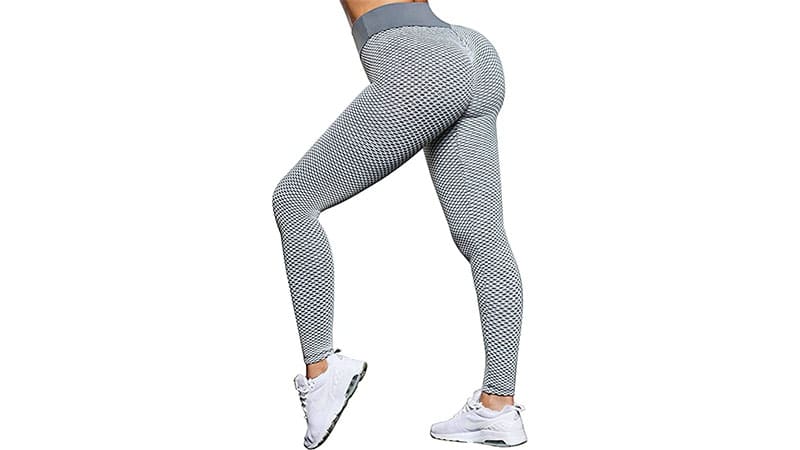 9. Yasion TikTok Butt Scrunch Leggings
For the perfect push-up effect, these TikTok leggings will certainly do the trick. These pants effortlessly contour your curves and still provide plenty of support for your workout. The secret to this butt-lifting activewear is its wide waistband, honeycomb fabric, and bum scrunch seam down the middle – combined, they create the illusion of a round bottom, even if you've never done a squat in your life!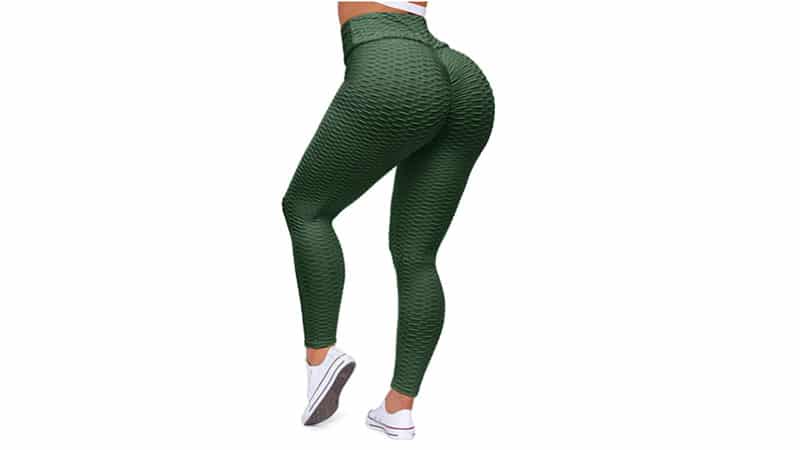 10. Desol Butt Scrunch Leggings
If you've always wanted to try out the famous TikTok leggings but are unsure of where to start, this is the pair for you. These feature all of the key elements that lift and enhance your behind, including the four-way honeycomb fabric, high waistband, and a butt scrunch down the middle. You can also choose from the wide range of colors available, so there's something to wear every day of the week.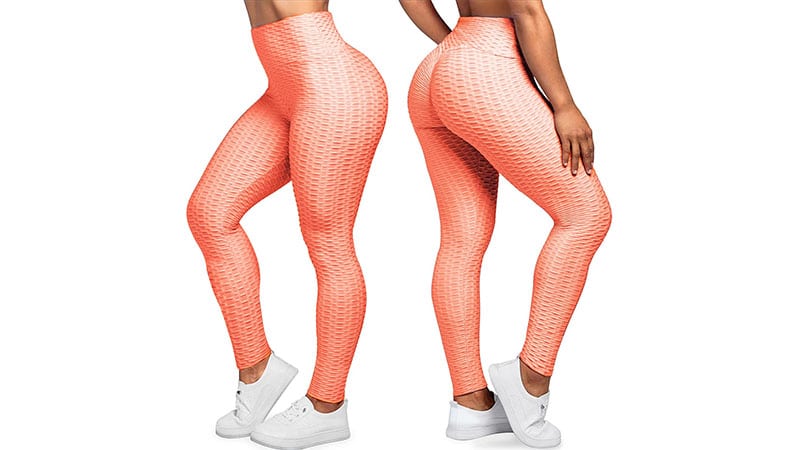 TikTok Leggings FAQs
What is the TikTok leggings hype all about?
These leggings made the rounds on TikTok recently, thanks to their hyper-flattering style. The combination of a high waistband, honeycomb textured fabric, and a butt scrunch give the wearer the illusion of a lifted and shapely behind. They went viral after a TikTok user trie them on, showing off her transformed figure, thanks to the athletic wear. 
What are TikTok leggings called?
You may know them as the TikTok leggings or butt-scrunch leggings, but they're officially called the Seasum leggings. This is the name of the brand that originally created the design, complete with the center seam and honeycomb fabric that lifts and shapes your booty. 
Which brand is the real TikTok leggings?
There are plenty of places to find these leggings that broke the internet, but the original brand is by Seasum. You can find alternatives to this brand all over the internet, and other famous athletic brands have since replicated the formula of a butt-scrunch and honeycomb fabric, which lifts and shapes your bottom. 
Are the TikTok leggings worth it?
There are many reasons why you should try the TikTok leggings. First, if you want to test the hype, then absolutely. Of course, these aren't miracle workers, so don't expect a Kim Kardashian behind as soon as you put them on. With all things, it ultimately depends on your body type. However, many that have tried this trend love it and enjoy working out and taking photos while wearing them, so they are absolutely worth it.  
How much are TikTok leggings?
You can find these TikTok leggings for various prices everywhere. The Seasum leggings cost, on average, $20 - $30 per pair, but you can get them for a more affordable price on platforms such as Amazon. There are also more expensive variations of the pants from other retailers that have different colors, lengths, and fabrics - with these, you are essentially paying for a brand name. No matter your budget, there's an option available for you to try. 
SUBSCRIBE TO OUR NEWSLETTER
Subscribe to our mailing list and get interesting stuff and updates to your email inbox.