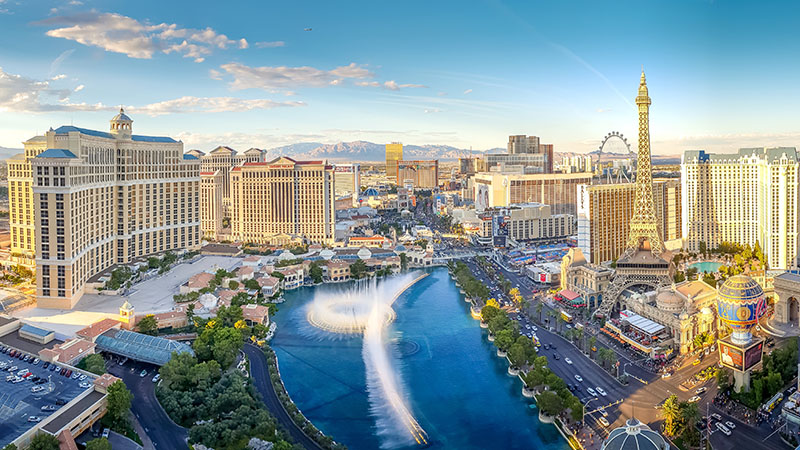 Las Vegas is a vibrant city filled with unlimited entertainment and plenty of opportunities to create memories that will last a lifetime. It has inspired movies, attracted celebrity performers, and continues to draw in crowds that want to experience a nightlife that is unique. But there is a lot more to Vegas than what the movies portray. For all those planning their next vacation, these are the most exciting things to do in Vegas that does not include gambling to have a fun time.
The Cosmopolitan of Vegas
Finding the right place to stay when on holiday is often as important as the destination; and if you want to do it in style, then The Cosmopolitan of Vegas is the place for you. Located on The Las Vegas Strip, the hotel is for those who want a bit of luxury away from home. It offers premium amenities that include rooftop pools, fantastic dining options, as well as a casino, spa, and fitness centre. If you are planning on driving to the hotel, there is a convenient valet and self-parking that are available 24-hours a day. There is also a dedicated concierge team to deal with any questions or queries; we all know how important good service is!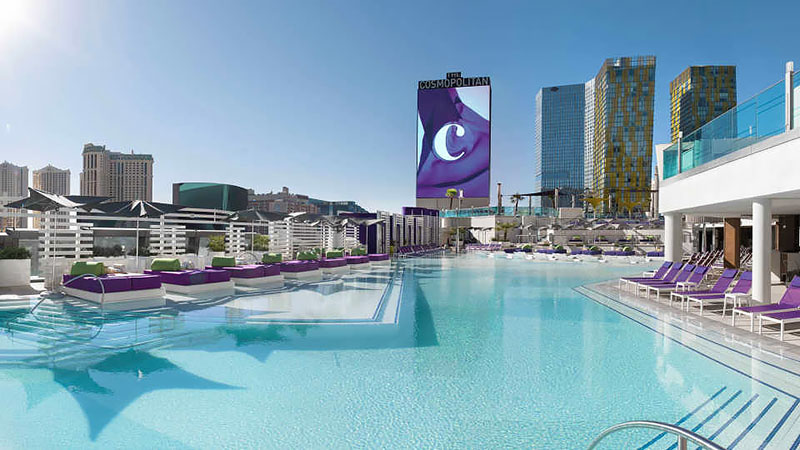 <

Watch the Bellagio Fountain Show
The Bellagio Fountain is among the most iconic fountains in the world, and there's a reason why it draws big crowds. Located midway along The Strip, the attraction is a complex choreographed display of cascading water, lights, and music. The show — which involves more than a thousand fountains dancing as high as 460 feet into the air has a certain charm about it, making it one of the most romantic places to visit. You never know quite what to expect, no matter how many times you have seen it before.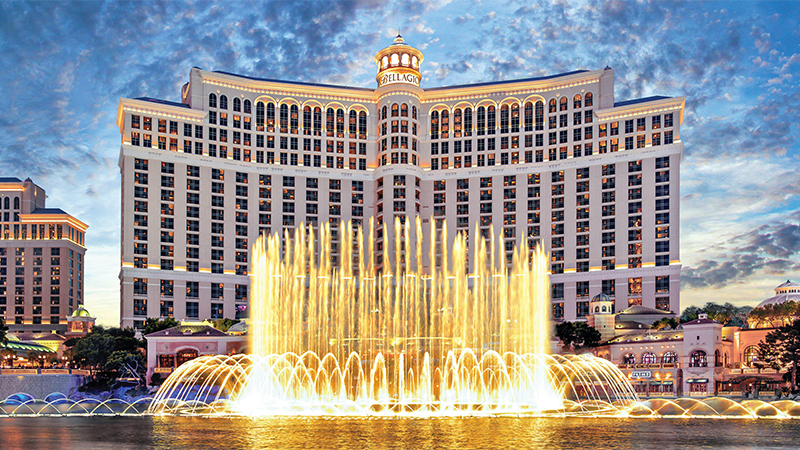 Walk the Strip
Filled with neon-lights, casinos, and impressive hotels, The Las Vegas Strip is buzzing with life. The length of The Strip is 4.2 miles (around 6.8 km), and it is designed to be pedestrian-friendly. With easy access to restaurants, a wide selection of shops, casinos and performance venues, The Strip will appeal to all tourists visiting Vegas.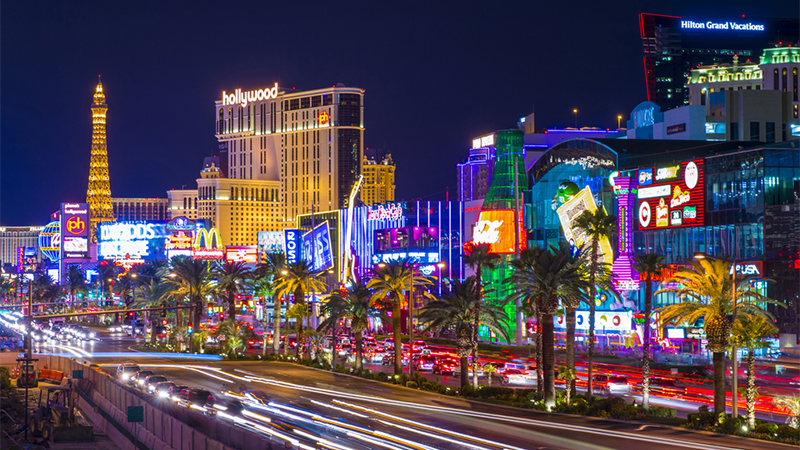 Take a Selfie at the Iconic Las Vegas Sign
We live in a technological age where most of us don't leave home without our mobile phones, and the iconic Las Vegas sign is the type of place you don't want to leave without a photo! The "Welcome to Fabulous Las Vegas" sign is an attraction because of its sheer size and impressive neon lights. This landmark has also been celebrated for its design and engineering. In 2009 it was listed on the National Register of Historic Places.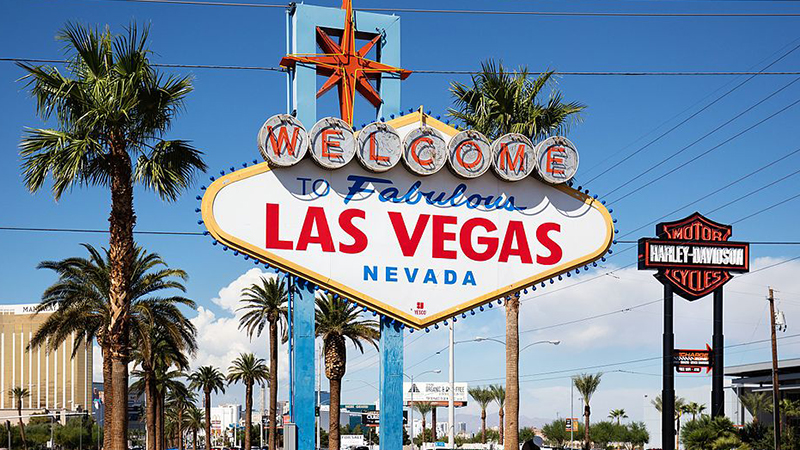 Spend a Night in Death Valley
Don't let the name put you off, Death Valley National Park is a destination that attracts millions of visitors each year. When visiting, you need to come prepared because this desert is also a place of extreme weather conditions. The location holds the record for "the highest temperature ever recorded" in the world. Despite the weather, there is plenty of natural diversity, and visitors can see wildflowers in bloom, and marvel at the panoramic views. Visitors can enjoy drives, including Artist's Drive and Badwater Road. If you're looking for a place to stay, there is The Inn at Death Valley. The hotel is a great place to stay if you want to explore the surroundings and don't want to rush back to Vegas. Relax in the spring-fed pool, indulge in fine dining and stargaze!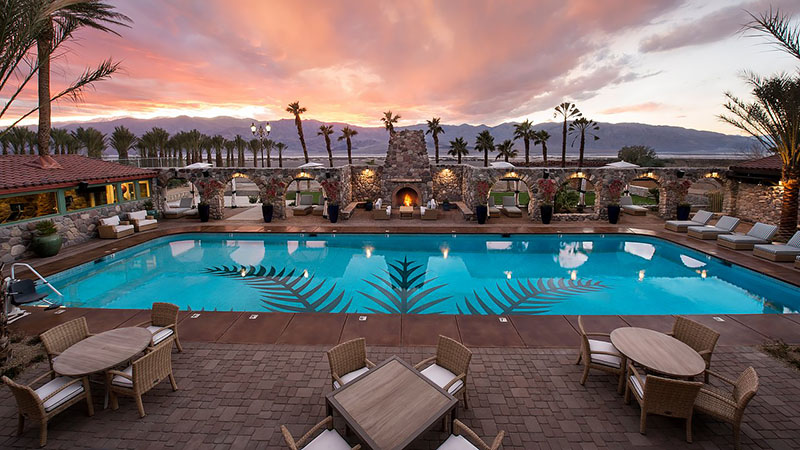 Take a Helicopter Tour to the Grand Canyon
When you think of the natural wonders in the world, there's a chance the Grand Canyon will come to mind. Among the seven wonders of the world, the Grand Canyon is one of the most photographed and beautiful destinations, thanks to the unique geological makeup — carved out by the Colorado River over millions of years. One of the easiest, and dare we say, the most fun ways of viewing the Grand Canyon, is with a helicopter tour. The popular national park attracts more than 6 million visitors each year. On the tour, you'll get to see the breathtaking aerial views of Grand Canyon West, Hoover Dam, and Lake Mead.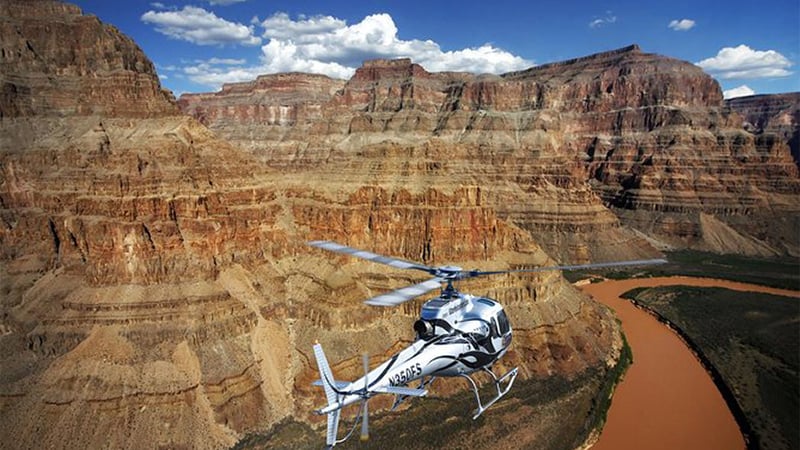 Visit Hoover Dam and Lake Mead
As mentioned, Hoover Dam and Lake Mead can also be seen by helicopter. Hoover Dam (formerly known as Boulder Dam) is an architectural masterpiece, which impounds Lake Mead, one of the biggest artificial lakes in the world. Located in the Black Canyon on the Colorado River, the 726 feet (221 meters) dam is hard to miss, as its reinforced-concrete arch towers above the canyon floor. The dam is all the more impressive because it was completed in 1936, and remains one of the finest examples of American engineering. The construction of the dam began during the Great Depression and provided many new jobs for workers leading to a population influx in Las Vegas. It may have been a good job, but the work was not easy. Individuals working on the construction of Hoover Dam were subjected to extreme weather conditions.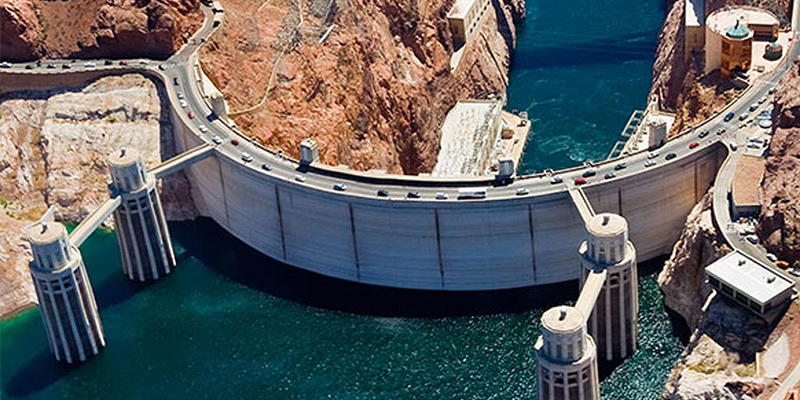 Spend the Day Driving Through the Valley of Fire
The recreation and nature reserve area known as the Valley of Fire State Park is wonderful for a day trip. There is so much beauty in nature, and this is a location where visitors can see unique red rock formations of Aztec sandstone, which span across 40,000 acres. The mixture of orange, pink, and red, look stunning when the sunlight hits them, making it appear as though the valley is on fire. The landscapes can be viewed on a day trip. There are several lookouts and trails where visitors can stop off at, including The Beehives, Elephant Rock, Mouse's Tank, and Pink Canyon. The park also has camping facilities, including RV camping sites with electricity and water, as well as shaded areas for picnicking.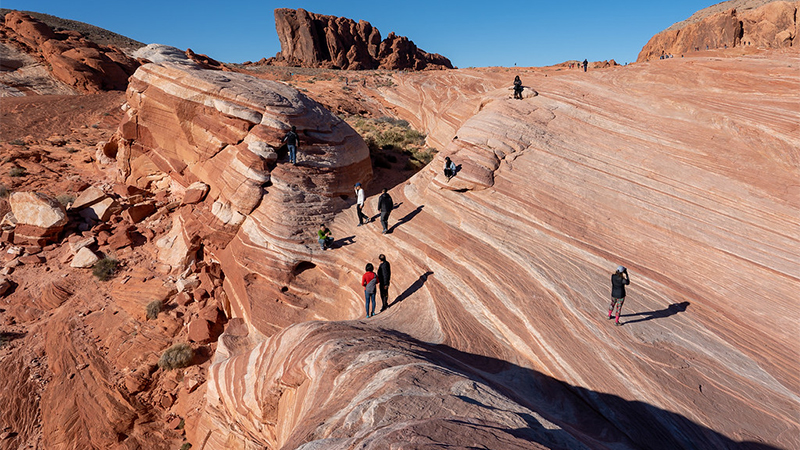 Take a Day Tour to Bryce Canyon and Zion National Park
Not everywhere in Las Vegas is family-friendly, but experiencing the great outdoors at Bryce Canyon or Zion National Park is fun for everyone. Zion National Park is home to multi-colored sandstone cliffs, unrivaled natural beauty, and holds historical importance. You can follow the paths where ancient native people and pioneers walked. Bryce Canyon Park is located less than 30 minutes from Zion National Park. Bryce Canyon is the smallest National Park in Utah, yet it has the largest concentration of hoodoos in the world. This term is referred to as a tall, thin spire of rock, created by three steps, including weathering and erosion.
Bryce Canyon & Zion National Park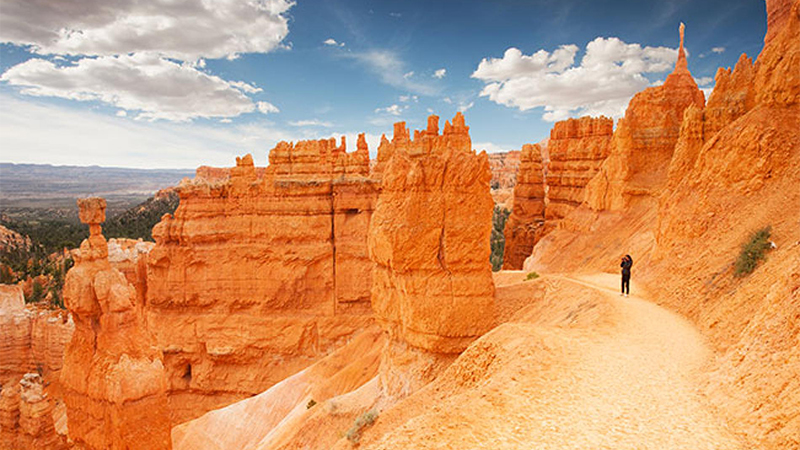 Watch a Show
Las Vegas has no shortage of entertainment options, and some of the biggest musicians in the world have residencies here. It's also home to some of the most impressive and professional shows. There is so much to choose from, it's hard to find just one show to attend. But we recommend the Michael Jackson ONE by Cirque du Soleil, held at the Mandalay Bay Resort and Casino. As the title of the show suggests, it was inspired by the late King of Pop. The show follows global messages of peace, love, and unity. It includes aerial acrobatics and fantastic dance routines, which make it truly unforgettable.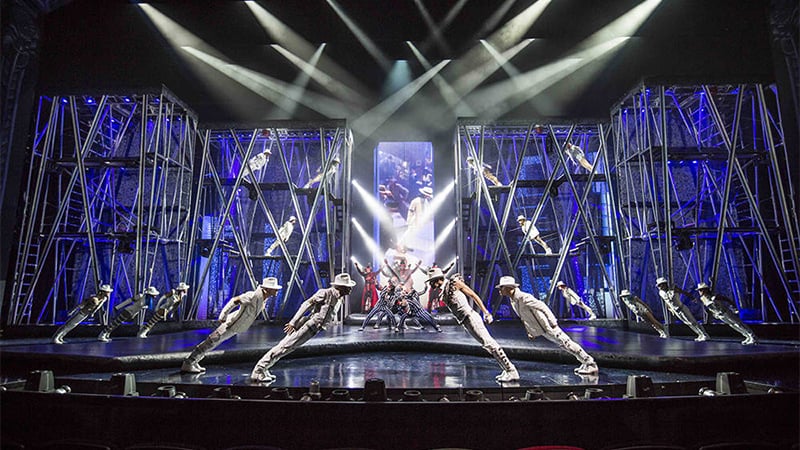 Shop Until You Drop
When thinking of things to do in Las Vegas, shopping may not be the first thing that comes to mind. It's not New York or Paris, but there is no shortage of opportunities to shop. There is even a Fashion Show Mall. Las Vegas malls are different from regular shopping malls because of their unusual decor, and stores can be conveniently situated inside hotel complexes. There are shopping opportunities on The Strip, but also outlet stores, and various malls away from the hustle and bustle. From retail stores like Neiman Marcus and Saks Fifth Avenue to souvenir shops and speciality stores. There's something for every person and every budget.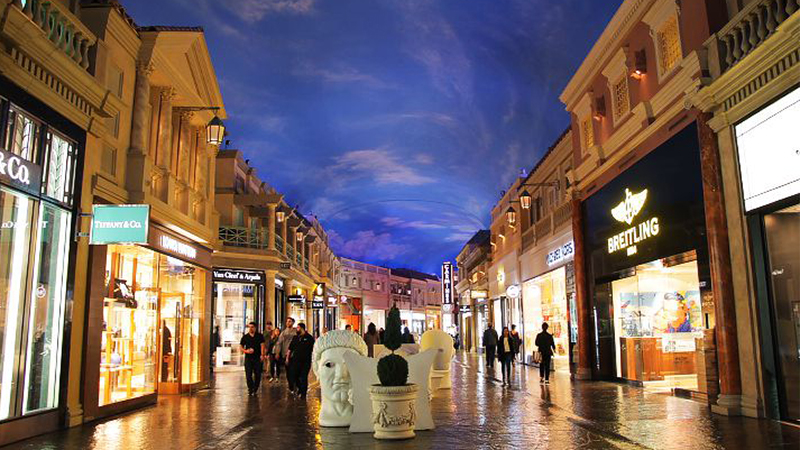 Fire a Weapon at a Gun Range
There are many different experiences in Las Vegas. Entertainment doesn't just come in the form of casinos, shows, and water fountains; there is also Machine Guns Vegas. If you've never shot a gun before, you may find it worthwhile to visit this gun range. It has several different packages and caters for private visits, corporate events, and also bachelor and bachelorette parties. Some of the services that the facility offers include the Bonnie & Clyde experience, or the Gamer's Experience, all with various gun options. There is the option to shoot indoors, or outdoors, and even the chance to shoot out of a helicopter.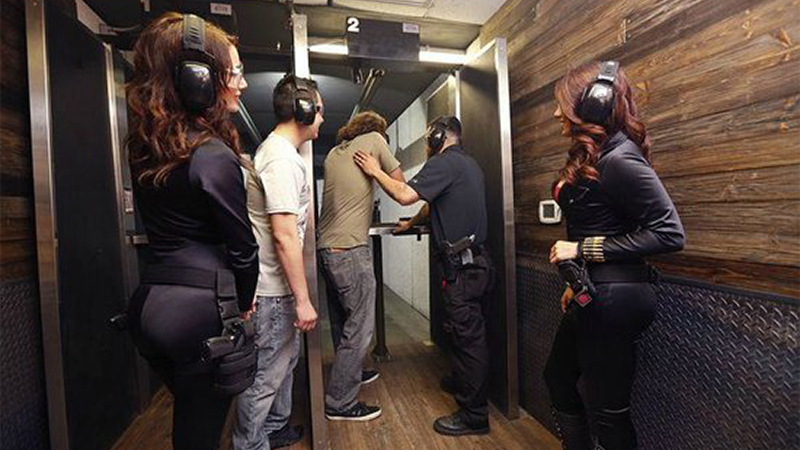 Visit a Museum
Las Vegas is a vibrant and exciting city that also has a rich history. And what better place to learn about it, than with a trip to the Las Vegas Natural History Museum. There's also the Mob Museum, which can give a glimpse into the mob culture, and Burlesque Hall of Fame. It is dedicated to the history and art of burlesque. It has received several awards, including the one for being the "Best of Las Vegas." For those who are not history buffs, there is always Madame Tussauds Wax Museum; where you can take as many selfies as you like next to wax statues of famous people. There is also the Neon Museum, which is one of the most popular landmarks to visit when in the city.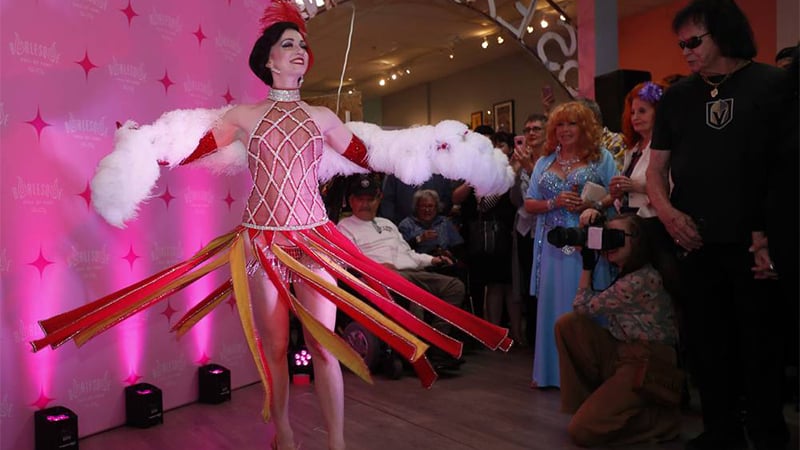 SkyJump from Stratosphere
A visit to SkyJump will undoubtedly get your heart racing. And no one will judge you if you want to test out your lung capacity at the same time! Located at the Stratosphere Hotel, SkyJump is not for the faint-hearted because individuals will leap from 855 feet in height. According to the Stratosphere Hotel, SkyJump holds the Guinness World Record for being the highest commercial decelerator descent facility. You need to be over 14, and the experience costs $129.99 per jump. Locals and hotel guests benefit from reduced prices.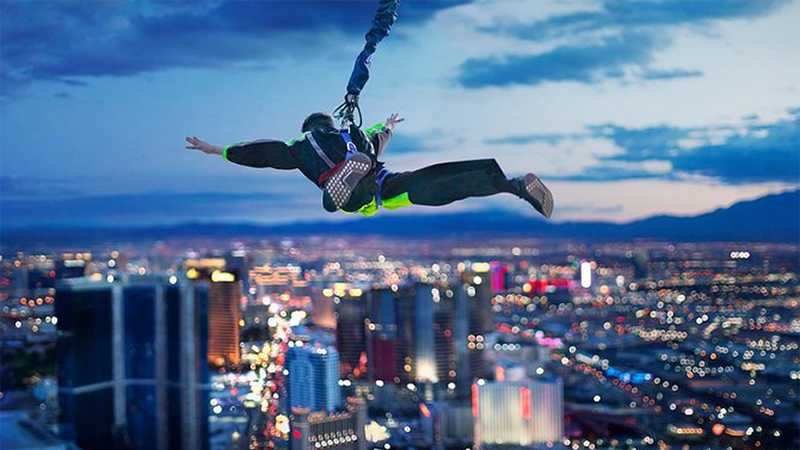 Take a Zipline Through Vegas
You may have zip lined through nature before or discovered the fun activity on a playground. But doing it through Las Vegas is a completely different experience. There are several options to choose from, including the Slotzilla Zip Line, which is unlike any other. But, what makes it different? The 11-story zip line was inspired by a slot machine and is complete with many iconic images you'd expect to see in Vegas (including pink flamingos and coins). You can choose to either Zipline or Zoomline, depending on your preference. The Zipline starts off at 77 feet upwards, in a seating position. The Zoomline is for the more daring, and takes off at 114 feet with individuals positioned in a "superhero-style."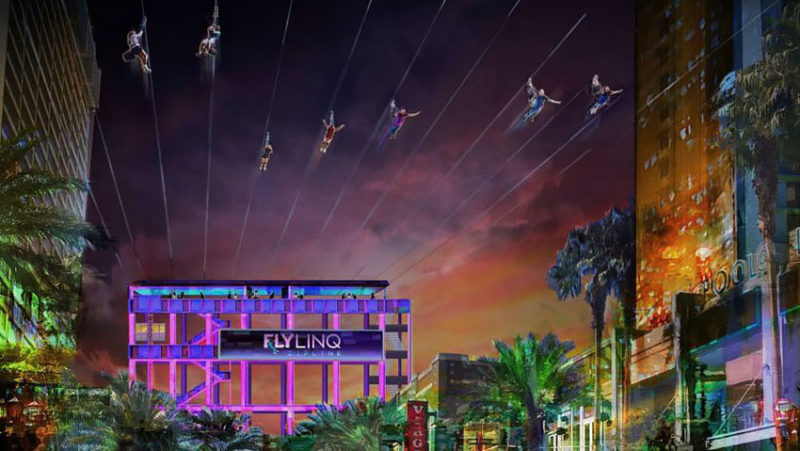 SUBSCRIBE TO OUR NEWSLETTER
Subscribe to our mailing list and get interesting stuff and updates to your email inbox.