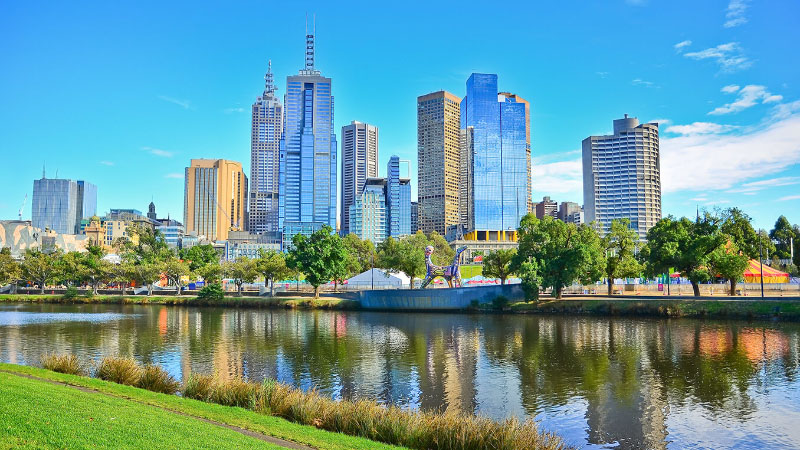 There is nothing like summer in Melbourne. With an endless amount of things to see and do, it can be overwhelming to know where to start. If you like watching the pros go head-to-head at the tennis, grooving out at a festival or shopping, here are the best events in Melbourne this summer that you won't want to miss.
1. Australian Open
Spend an afternoon with family and friends, and enjoy the best of tennis at The Australian Open. The popular contest is held in Melbourne during the summer each year, so you and your friends can make it an annual tradition to attend the event. Kick back, relax, and share a cold beverage while cheering for your favorite player in the heart of Melbourne this summer.
When: 20th January to 2nd February 2020
Time: Varied times
Where: Melbourne Park
Cost: Varied Prices and Ticket Packages. Adults from $59 and kids from $5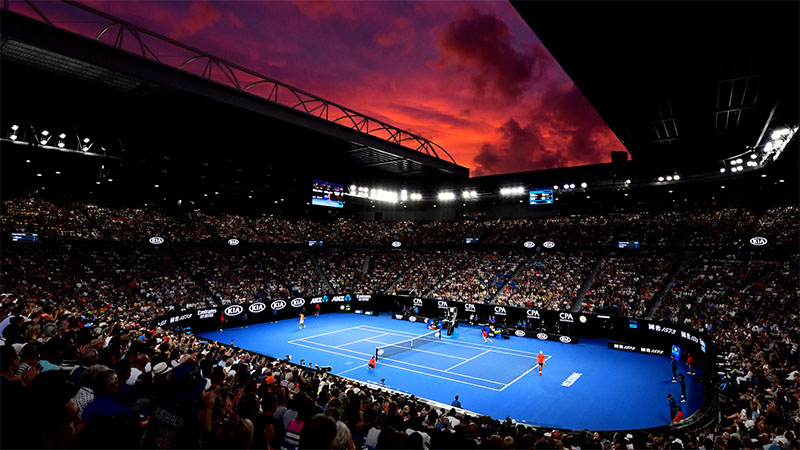 2. Storytime Ballet: The Nutcracker by Australian Ballet
The magical story of The Nutcracker is being brought to life by the Australian Ballet this summer. This performance is made not only for the adults but explicitly for children aged three and up to watch, learn, and enjoy this enticing show. This interactive production allows the audience to engage with the dancers and follow the spellbinding story. Take the kids to this fun and educational ballet performance to create unforgettable summer memories.
When: 11th December to 15th December 2019
Time: Varied Times
Where: Arts Centre Melbourne
Cost: From $44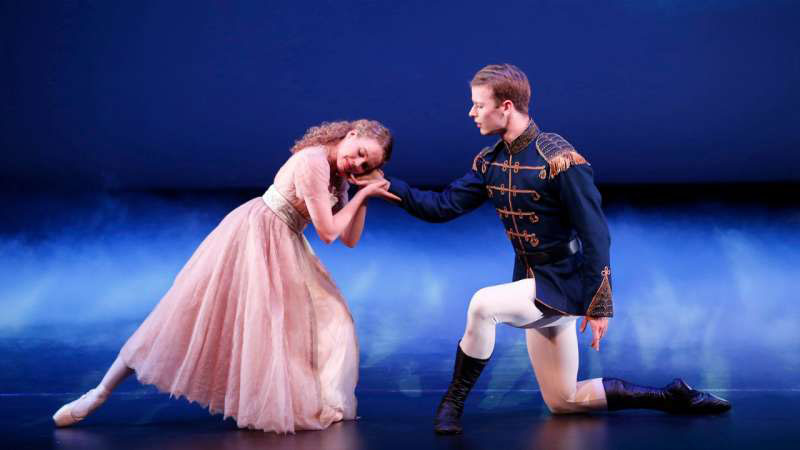 3. NGV Keith Haring | Jean-Michel Basquiat Crossing Lines
If you're looking for something to immerse your mind in, then look no further than the National Gallery of Victoria. NGV is hosting an exclusive art exhibition called Crossing Lines by two iconic twentieth-century artists – Keith Haring and Jean-Michael Basquiat. Prepare to be enlightened with examples of their inspiring works such as pieces from the New York City subway stations and acclaimed artworks such as 'Radiant Baby.' This pop-culture inspired exhibition is one not to miss.
When: 1st December 2019 – 11th April 2020
Time: Open 10am – 5pm daily
Where: National Gallery of Victoria
Cost: Adult Tickets from $24. Children $8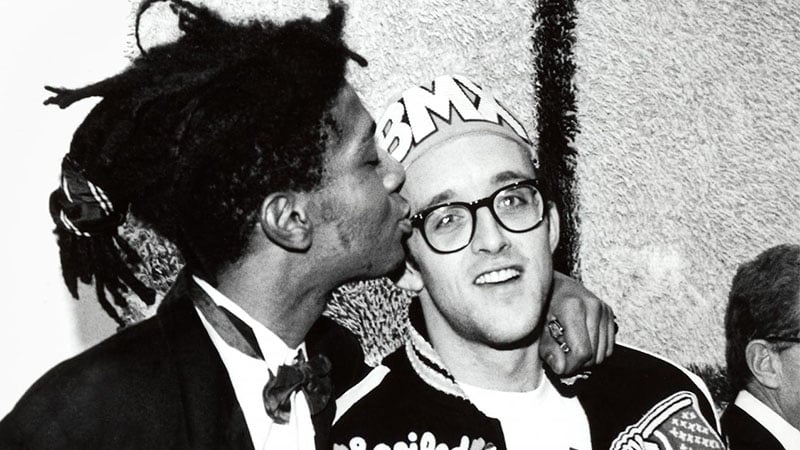 4. St Kilda Festival
Gather the crew and prepare yourselves for a full day of entertainment, live music, and carnival rides this summer. The St Kilda Festival occurs annually on the first Sunday of February to showcase local talent and artists to the Melbourne community. There will be multiple live music performances, kids' workshops, and sporting activities for the family. This event has an average of 400,000 attendees, so get in quick to secure the best spots.

When: 9th February 2020
Time: All-day
Where: St Kilda Foreshore
Cost: Free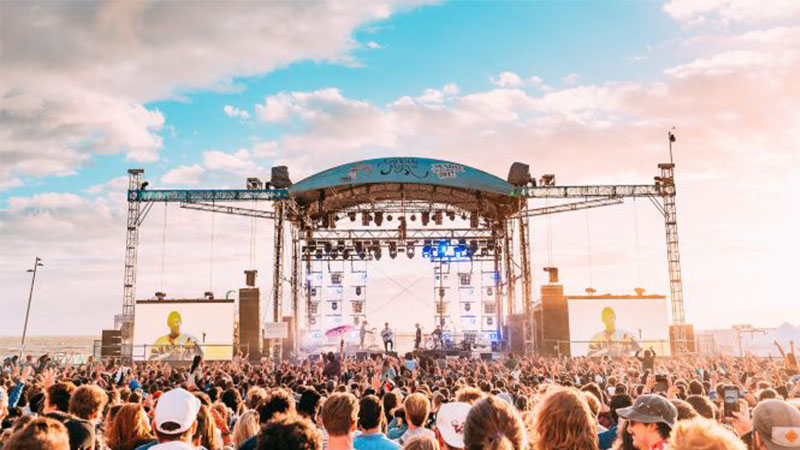 5. Rainbow Serpent Festival
Rainbow Serpent is an internationally-recognized weekend of dance, color, expression, and celebration. Art and culture are what inspired this festival to become what it is today, with further inspiration taken from indigenous Australians. Take this summer weekend as an excuse for a mini holiday and dance away to your heart's content.
When: 24th January to 27th January 2020
Time: All day throughout the weekend
Where: Lexton, Victoria
Cost: From $350 + booking fee
VISIT: Rainbow Serpent Festival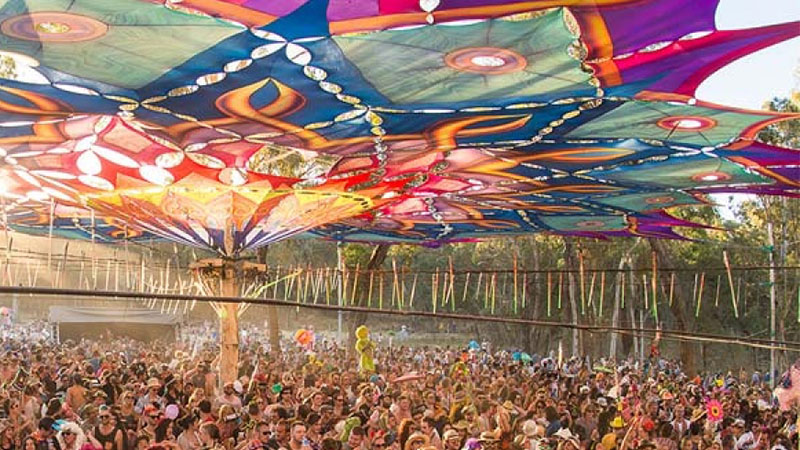 6. Sidney Myer Free Concert Series
Head down to the Sidney Myer Music Bowl this summer and enjoy a night full of live orchestra performances. If you're a fan of electrifying and inspiring music, then this free event will be a must-do. As it is spread across three days, there will be even more of an opportunity to stop past and take in the atmosphere. This annual event will be showcasing three talented performances, such as 'Around the world with MSO,' 'Dance, Dance, Dance,' and 'La Dolce Vita.' Add a calendar reminder to your phone ASAP.
When: 5th – 14th February 2020
Time: 4:30pm onwards
Where: Sidney Myer Music Bowl
Cost: Free
VISIT: Sydney Myer Free Concert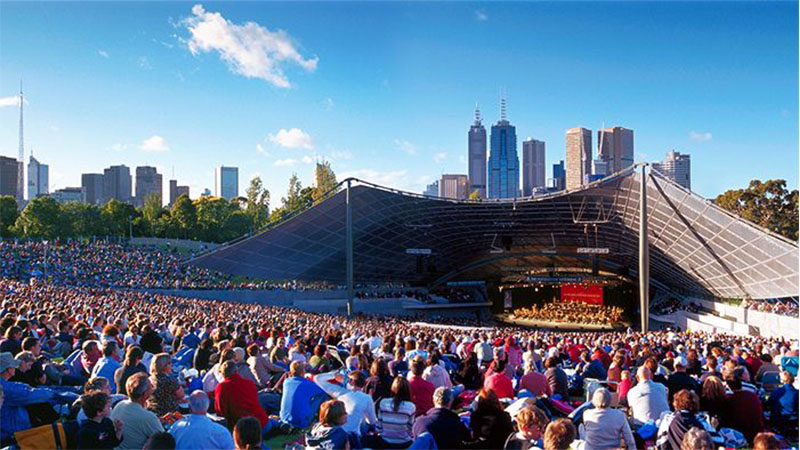 7. Australia Day Parade
Australia Day Parade is the perfect event to come together and celebrate the diverse community we live in. Spend the day with locals who will be supporting, cheering, and dancing through Swanston Street to celebrate the land we live on. This vibrant public display of culture and diversity will be entertaining for everyone.
When: 26th January 2020
Time: 11 am onwards
Where: Swanston Street, Melbourne CBD
Cost: Free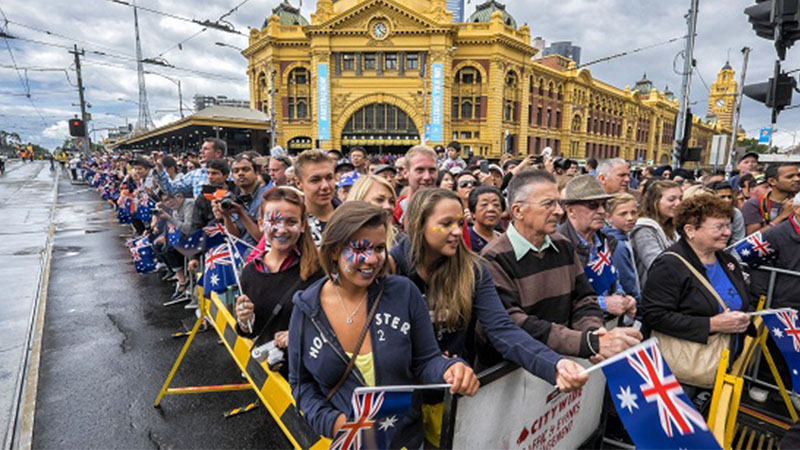 8. Melbourne Chinese New Year
Kick off the Chinese New Year in Melbourne's Chinatown this summer. There will be a variety of events on offer, such as a new year countdown, street bazaar, and an outdoor cinema. This event will allow you to immerse yourself in the Chinese culture, whether it be through trying a new meal or taking part in a traditional activity. There is something fun for everyone to eat, see, and enjoy.
When: 2nd – 10th February 2020
Time: Varied times
Where: Various locations
Cost: Various prices depending on the event
VISIT: Melbourne Chinese New Year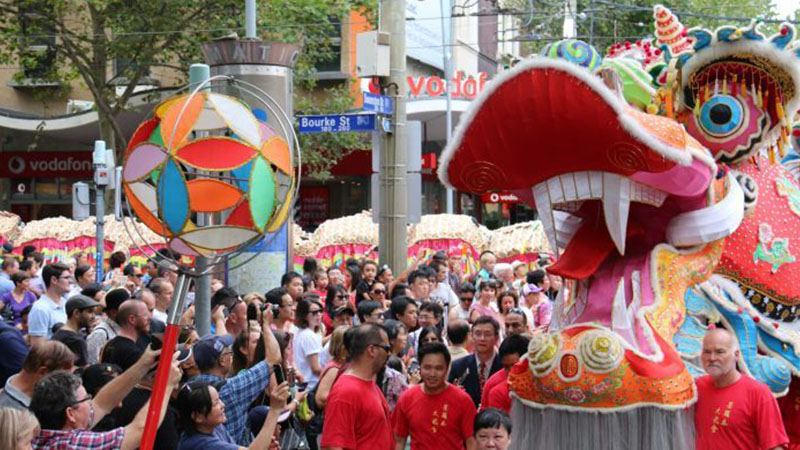 9. Queen Victoria Night Market
Make your way into the Melbourne CBD and get amongst the lively atmosphere at the Queen Victoria Markets. QVM will be trading all through the night during summer, bringing us fun and energetic activities. In particular, there will be a Pop-Up Volleyball Night Court, Gin Springs Bar, and plenty of live entertainment. In addition to this, there will be some delicious street food stalls and fabulous shopping experiences to be had by everyone.
When: Wednesday Nights from 20th November 2019 – 11th March 2020
Time: 5pm – 10pm
Where: Queen Victoria Markets
Cost: Free entry
VISIT: Queen Victoria Night Market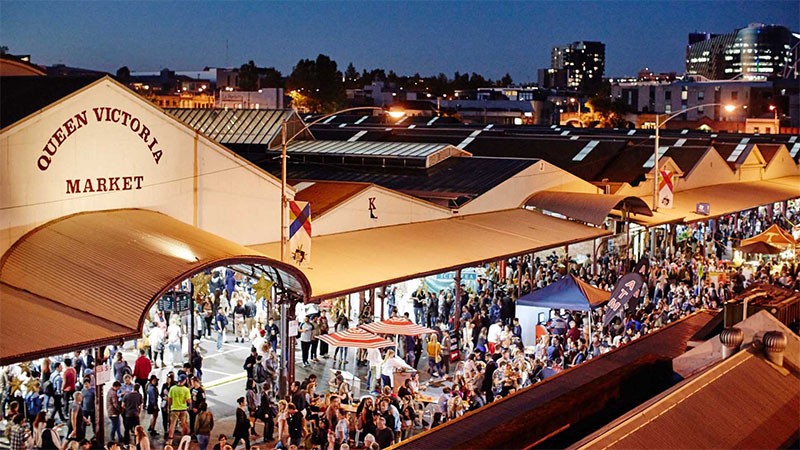 10. Boho Luxe Market
Head into the Melbourne CBD and spend a sunny Sunday in the heart of the Boho Luxe Market. This popular event will be hosting their Christmas edition, which means all of your Christmas shopping can be done in one hit. You will have the opportunity to see the work of some of Melbourne's most talented jewelers, fashion designers, and illustrators. If this isn't tempting enough, there will also be a fashion show and psychic readings.
When: 1st December 2019
Time: 10am – 4pm
Where: The Atrium, Federation Square
Cost: Free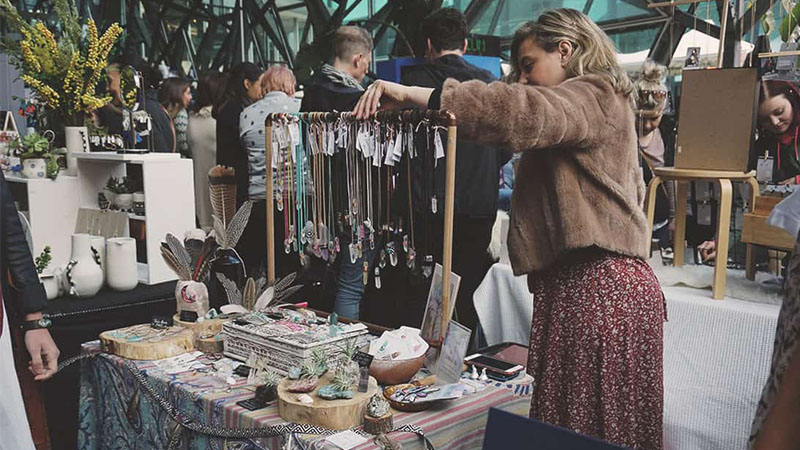 11. South Melbourne Night Market
Take advantage of these warm summer nights and spend them at the South Melbourne Night Market. Similar to the Queen Victoria Markets, this event will be on every Wednesday, offering free live music, cooking demonstrations, and activities for everyone to enjoy. This is the perfect location for a summer afternoon of dinner and drinks with friends.
When: 8th January – 5th February 2020
Time: Wednesdays, 12- 9:30 pm
Where: Corner of Coventry & Cecil Streets, South Melbourne
Cost: Free
VISIT: South Melbourne Night Market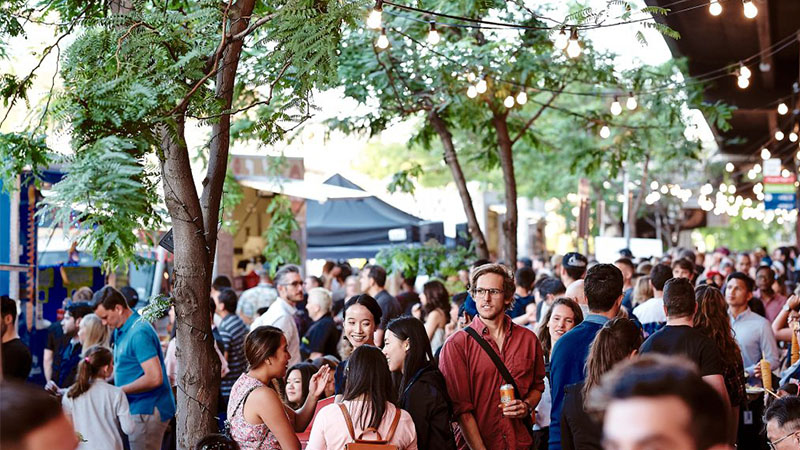 12. St Jerome's Laneway Festival
Start your February the right way and party along to your favorite hits at the St Jerome's Laneway Festival. Music headliners such as Ruel, Ocean Alley, Charli XCX, and The 1975, will be entertaining the crowds all day long. Music festivals are always worth it, so don't miss your chance to dance the day and night away.
When: 8th February 2020
Time: 11:30 am onwards
Where: Footscray Park
Cost: From $129.90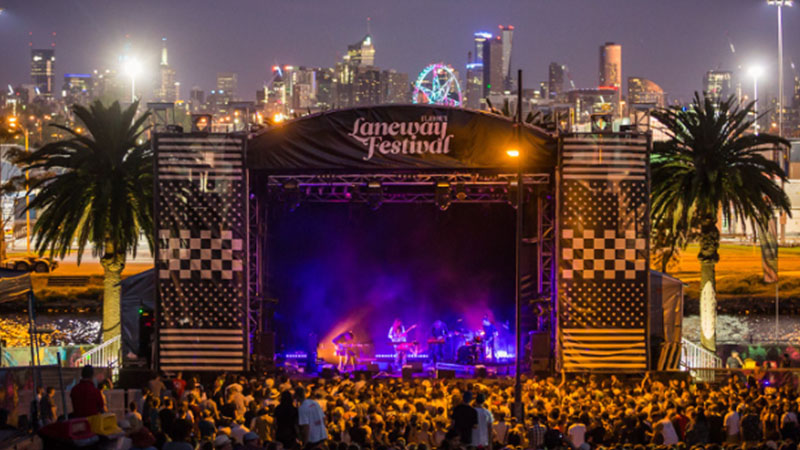 13. Midsumma Festival
The Midsumma Festival is Australia's premier queer arts and cultural festival held every summer in Melbourne. This event can bring together a vast selection of LGBTQIA artists, performers, and audiences. If you love to be entertained and have a laugh, then the shows provided by Midsumma Festival will be your next favorite thing. There will be theatre performances, visual art, cabarets, and social events on offer for everyone to enjoy.
When: 19th January – 9th February 2020
Time: 11am to 10pm
Where: Alexandra Gardens
Cost: Varied prices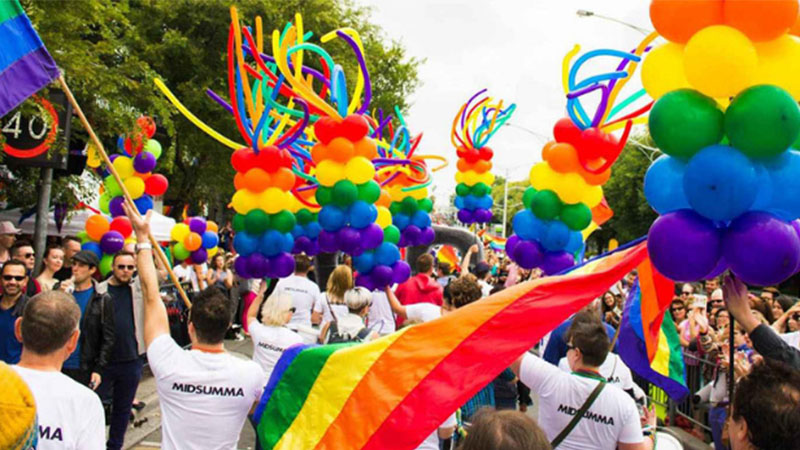 14. Fatboy Slim
If you love to be entertained to the point of no return, then the Fatboy Slim concert will be one to remember. World-known DJ and producer, Fatboy Slim, is making his way down under to showcase his classic hits and infectious live-show energy. Prepare to be wowed at this event as there will be extra visual entertainment that syncs up to the music.
When: 24th January 2020
Time: 6 pm onwards
Where: Sidney Myer Music Bowl
Cost: From $89.90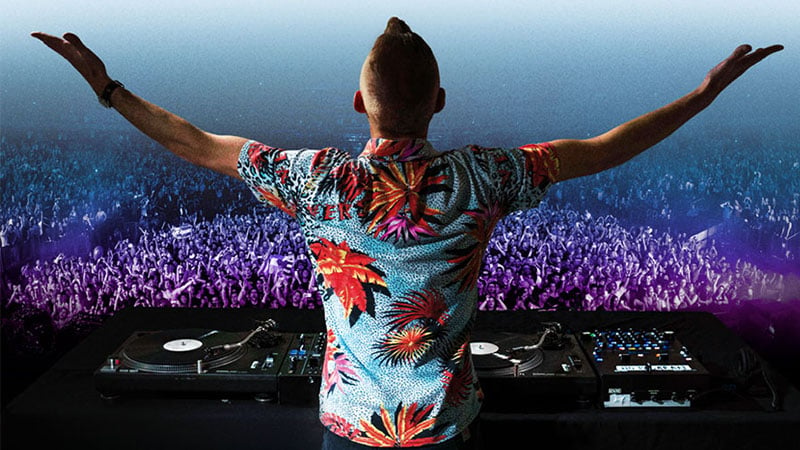 15. IMAX Melbourne
Craving a night out at the cinemas but not sure where to go? IMAX offers the most immersive cinematic experience in the world, where you can be part of the action rather than just observing it. It is achievable through a selection of technical creations. When laser projection technology, screen size, theatre geometry, digital remastering, and IMAX 3D are all combined, they offer the audience a movie screening like no other.
When: Various dates
Time: Various times
Where: Rathdowne Street, Carlton
Cost: Adult from $30. Children from $22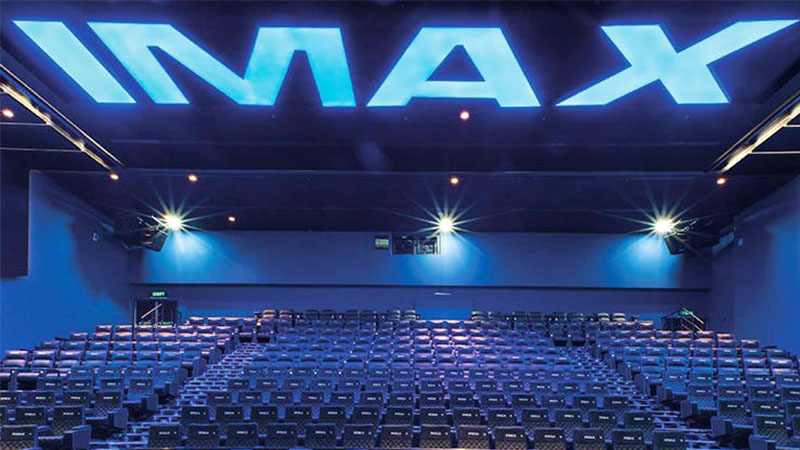 SUBSCRIBE TO OUR NEWSLETTER
Subscribe to our mailing list and get interesting stuff and updates to your email inbox.