As the long-awaited Summer sun arrives, flocks of Melbournians head to the beach. The sand and the surf, however, isn't all that this city has to offer. If you're looking for something fun and original to do with friends, family, or on your own from December through to January, then this guide is for you. To make sure you make the most of all this city has to offer, we've compiled a list of the best events, festivals, markets and day-trip destinations in Melbourne.
1. NGV Triennial
This Summer, the National Gallery of Victoria is hosting a colossal triennial event that you won't want to miss. The exhibition showcases the work of over 100 contemporary artists and designers from 32 countries. Explore unique paintings, drawings, and sculptures, and delve into the fields of architecture, fashion design, animation, film and more. Additionally, from the 19th to the 28th of January, a night festival hosting DJ's, pop-up bars and food named Triennial EXTRA will take place at the NGV.
When: 15th Dec 2017  – 15th April 2018
Website: www.ngv.vic.gov.au
Where: Ground Level, 180 St Kilda Rd, Melbourne, Australia
Cost: See website for details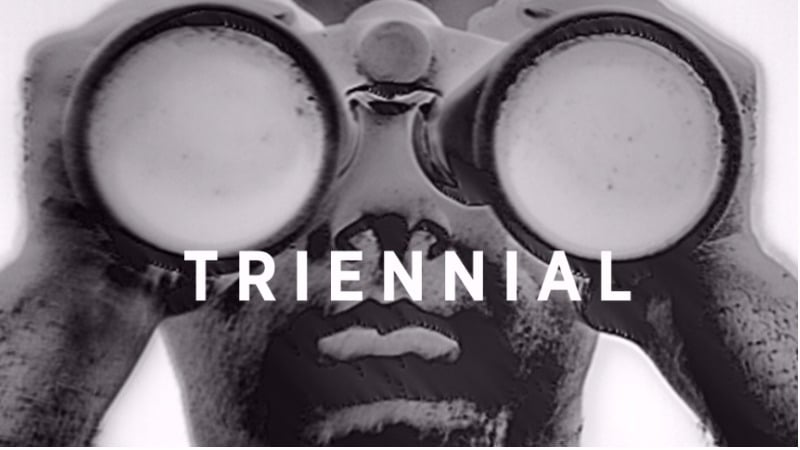 2. So Frenchy So Chic
So Frenchy So Chic is back in 2018 for another round of wining, dining, and dancing in the sunshine. The French music festival is part party and part picnic, so be sure to prepare for an indulgent day before attending. While there, you can relax on the lawns outside the iconic Werribee Mansion while listening to très cool musicians and tasting delicious baguettes, cheese platters, charcuterie, and, of course, champagne.
When: 11 am – 9 pm, Sunday, Jan 14th, 2018
Website: www.sofrenchysochic.com.au
Where: Werribee Park, Melbourne, Australia
Cost: $89.00 + $2.50 BF (Adults)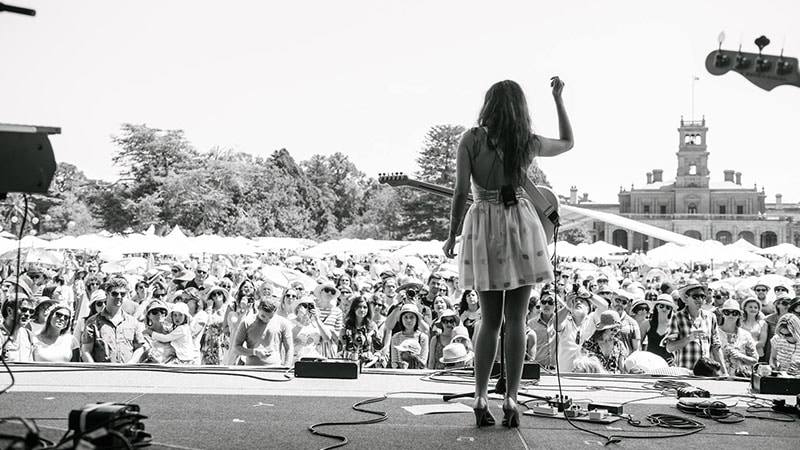 3. White Night
Originally dreamed up in Paris, the city of lights, an international concept of White Night is taking place once again in Melbourne this coming February. For 12 enchanting hours, Melbourne's CBD will be transformed by hypnotic colours and lights. Embracing creativity and the city's rich culture, this dawn til dusk extravaganza will mesmerize crowds with exhibitions, installations, music and live performances. If your calendar is open on Saturday, February 17th, grab some friends and head into the city for an unforgettable, sensory experience.
When: 7 pm – 7 am, Saturday, Feb 17th, 2018
Website: www.whitenight.com.au/melbourne
Where: Melbourne CBD, Australia
Cost: Free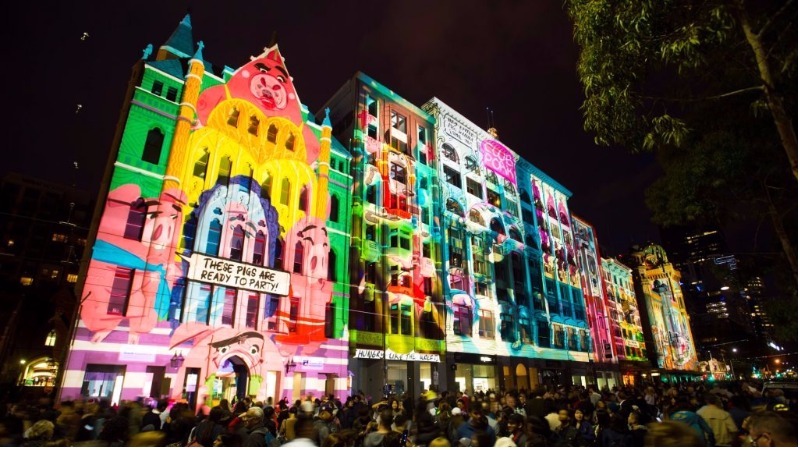 4. Australian Open
For two fast-paced weeks each Summer, the world's tennis champions make their way to Melbourne for the annual Australian Open. Held on the last fortnight of January at Melbourne Park, this highly anticipated event offers hours of entertainment for all ages. If you miss out on tickets this year or spent a little more than planned on Christmas presents, head over to the sprawling gardens of Birrarung Marr. There you can watch free live broadcasts of the matches while enjoying delicious food and a day in the sun.
When: 15th Jan 2018 – 28th Jan 2018
Website: www.ausopen.com
Where: Melbourne Park, Batman Avenue, Melbourne, Australia
Cost: Tickets from $49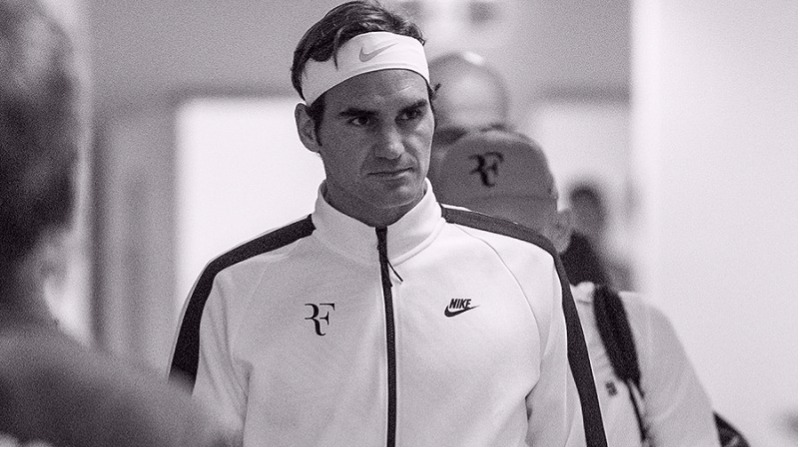 5. The Book of Mormon
Created by the comedic geniuses behind South Park, Matt Stone and Trey Parker, The Book of Mormon is a must-see for all Melbournians. Packed with humour that pushes the boundaries, visitors of this show are guaranteed to leave with new abs after a laughter-filled evening. If the ticket price is slightly above your summer budget, give the daily ballot a go. Simply arrive at the Princess Theatre two and a half hours before that day's performance and enter your name into the draw. Remember to say your prayers as lucky winners win two discounted tickets.
When: Showing until 4th Feb 2018
Website: www.bookofmormonmusical.com.au
Where: 163 Spring Street, Melbourne, Australia
Cost: Tickets from $50.80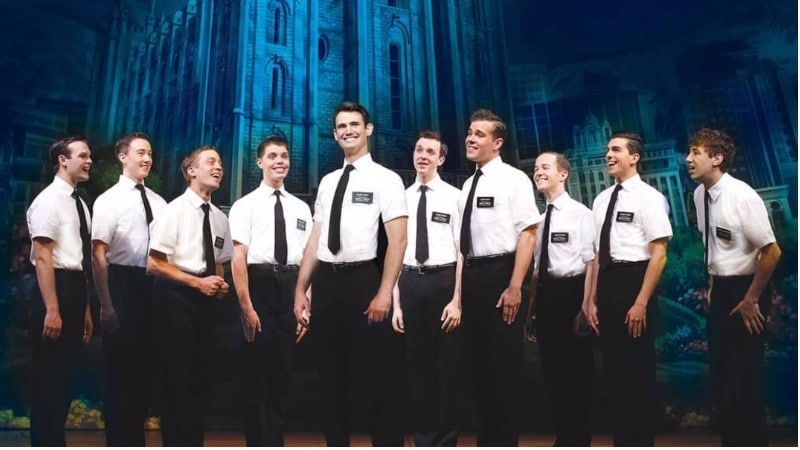 6. St Kilda Festival
Entering its 38th year, the annual St Kilda Festival draws crowds by the hundreds of thousands to the beautiful St Kilda foreshore. As Australia's largest free music festival, this day is a favourite of all Melbournians. This iconic beachside event hosts epic live music stages amongst a carnival atmosphere of rides, scrumptious food, bustling bars and local designer market stalls.
When: Feb 11th, 2018
Website: www.stkildafestival.com.au
Where: St Kilda, Melbourne, Australia
Cost: Free

7. Chinese New Year Celebrations
This January and February, a range of suburbs across Melbourne are hosting Chinese New Year Festivals. Locations include Richmond, Preston, Glen Waverley, Box Hill, and predominantly, China Town (Little Burke Street), which will each offer their unique take on the celebrations. These will feature unique performances of Chinese lion dances, firecrackers, martial arts and more. Alternatively, make your way to Crown Towers on the 16th February to experience the dazzling Zodiac animal lanterns and watch the fireworks.
When: 14th Jan 2018 – 25th Feb 2018
Website: www.chinesenewyear.com.au
Where: Melbourne, Australia
Cost: Free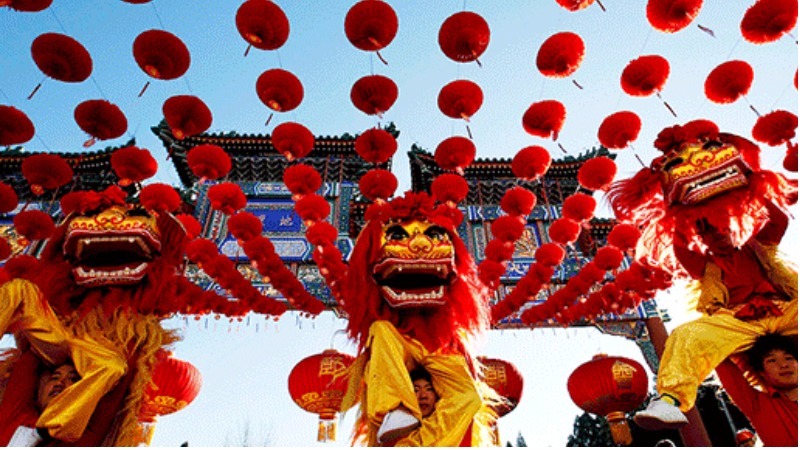 8. IMAX Cinema
Escape the sizzling heat this Summer with a trip to Melbourne's high-tech IMAX cinema. Boasting the world's largest cinema screen, which measures at a colossal 32m wide and 23m high, as well as the best in digital surround sound and a brand new world-class laser projector, seeing a film at IMAX is truly an experience. Whether you opt for 2D or 3D, ensure to grab a jumbo-sized popcorn on your way in.  
When: See website for session times
Website: https://imaxmelbourne.com.au
Where: Melbourne Museum Precinct, Rathdowne Street, Carlton, Melbourne, Australia
Cost: Tickets from $34 (Adult) 

9. Sugar Mountain
A sweet utopia for festivalgoers, the annual Sugar Mountain embraces creativity in all forms. This one-day festival is renowned as a showcase of the best contemporary music from across the globe. In addition to this, it displays mesmerising visual art and interactive performances. For an extra sweet treat, book a seat at the Sensory Restaurant. This famous dining experiment is one experience you won't regret.
When: 20th Jan 2018
Website: www.sugarmountainfestival.com
Where: This year the festival is located at the Australian Centre for Contemporary Art, Victorian College of the Arts and the Melbourne Arts Precinct
Cost: Tickets from $109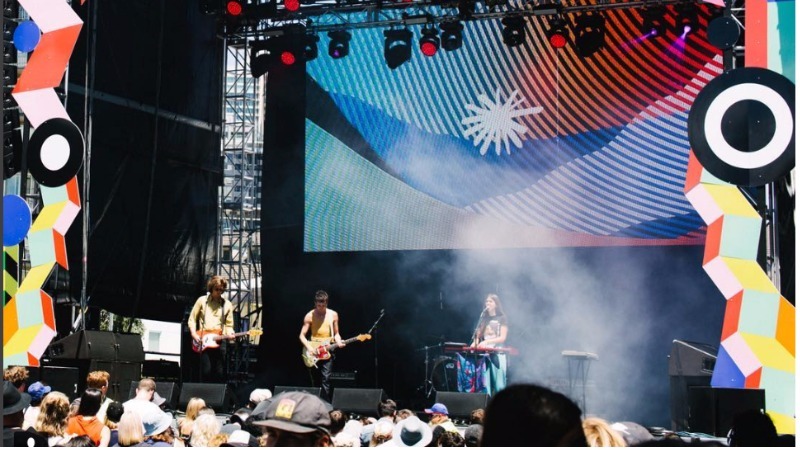 10. The Ashes Test
At the Fourth Magellan Ashes Test, Australia and England go head to head in the ultimate Summer cricket clash. Starting on Boxing Day, this four-day test is an unmissable event for sports fans. If you're a fan of cricket, secure your MCG tickets now to watch Australia's team, led by Steve Smith, take on their English rivals. Whether you bring a picnic basket and the kids or some meat pies and your mates, get off the couch and get amongst the crowds for this event.
When: 26th Dec 2017 –  30th Dec 2017
Website: www.mcg.org.au
Where: MCG, Melbourne, Australia
Cost: Tickets from $30 (Adults)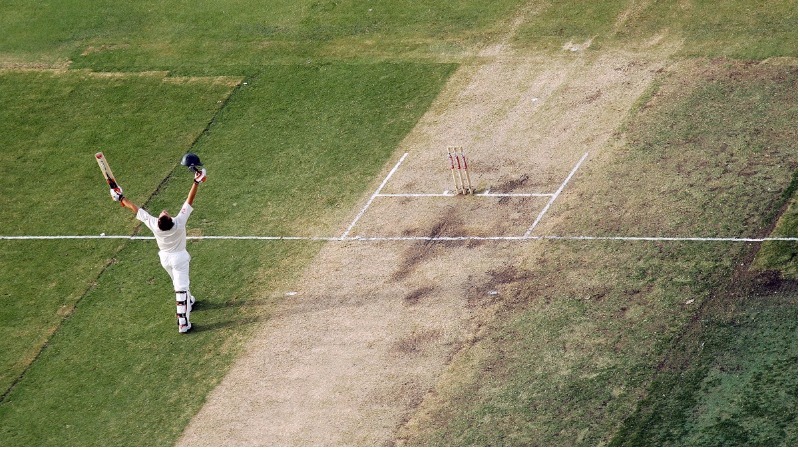 11. Priscilla Queen of the Desert
In 2018, Priscilla Queen of the Desert makes a sparkling return to its homeland Australia. Celebrating its 10th Anniversary, this iconic musical features all the glitter and glamour of the Oscar-winning film upon which it is based. With more than 500 costumes, 200 headdresses and a soundtrack of classics including Its Raining Men and I will Survive, Priscilla is a phenomenon of colour, fashion, music and fun.
When: 21st Jan 2018 – 18th March 2018
Website: www.priscillathemusical.com.au
Where: 191 Collins Street, Melbourne, Australia
Cost: Tickets from $69.90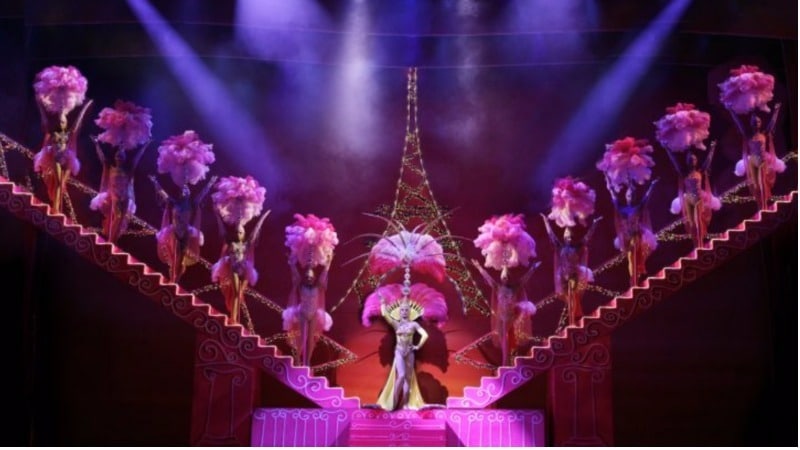 12. Moonlight Cinema
Spend a balmy summer night snuggling up under the stars with a bunch of friends or your significant other at Melbourne's Moonlight Cinema. Bring your picnic basket and your pillows to the Royal Botanic Gardens for an evening screening of old classics or new releases. Movies on the playlist this summer include comedies such as Pitch Perfect 3 and Bad Moms 2 as well as timeless favourites like Love Actually and The Breakfast Club.
When: 8:30 pm, 1st Dec -2017 – 1st April 2018
Website: www.moonlight.com.au
Where: Melbourne Royal Botanic Gardens, South Yarra, Melbourne, Australia
Cost: Tickets from $19 (Adult)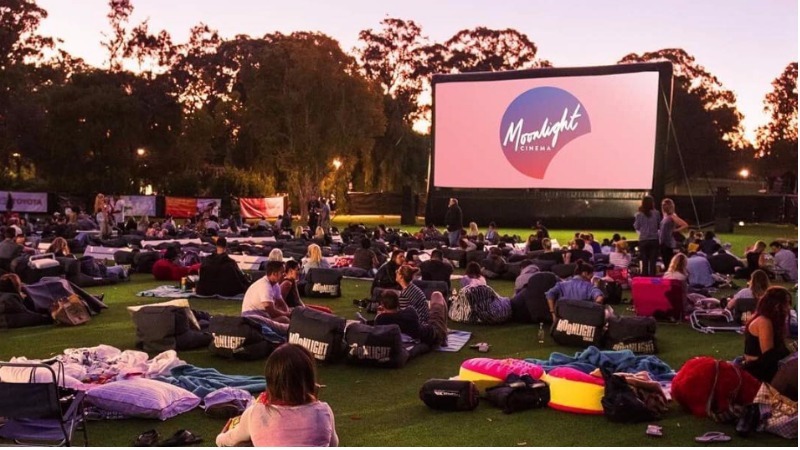 13.  South Melbourne Night Market
This year, the annual South Melbourne Night Market is celebrating its 10th Birthday with a captivating line up of street food, market stalls, and live entertainment. Taking place each Thursday night during the golden hours of twilight, this open-air market has something for everyone. From chilli margaritas, homemade gnocchi and poke bowls, to unique artisan fashion and homeware goods, you're sure to find something special. Sit back and relax under the stars with a rotating lineup of jazz, indie folk and world music performers.
When: Thursdays from 5:30 pm, 4th Jan 2018 – 22nd Feb 2018
Website: www.southmelbournenightmarket.com.au
Where: Coventry Street and Cecil Street, South Melbourne, Melbourne, Australia
Cost: Free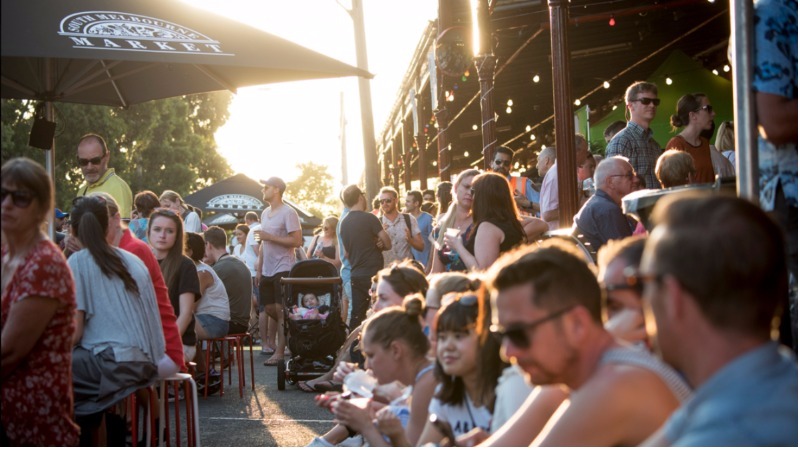 14. St Jerome's Laneway Festival
Affectionately known as 'Laneway', this one-day festival is a leading showcase of the world's best, rising musicians. Relax along the banks of the river while listening to the live independent, indie pop, and rock performances. This year's lineup features a host of international and Australian artists including Bonobo, ODESZA and Wolf Alice. To add to the excitement, star chef David Moyle will be cooking up culinary delights for festival goers.
When: Saturday 3rd Feb 2018
Website: www.melbourne.lanewayfestival.com
Where: Footscray Community Arts Centre and the Rivers Edge, Melbourne, Australia
Cost: $164.90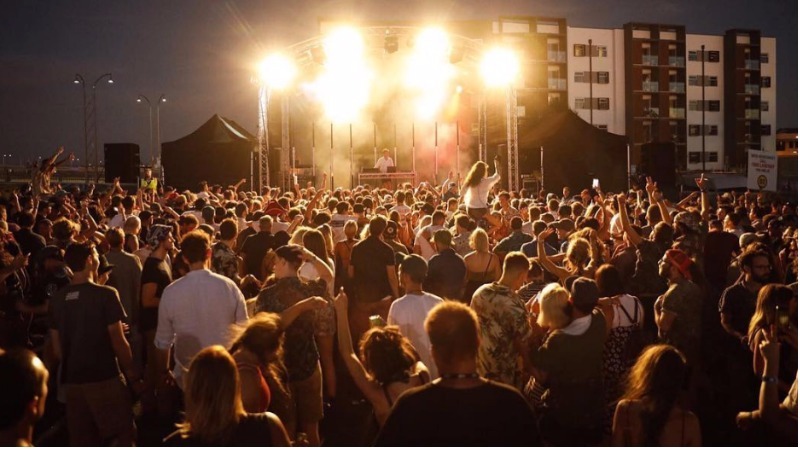 15. Grampians National Park
For adventure lovers looking for a unique Melbourne experience, the Grampians National Park offers breathtaking sights. Scale the sandstone mountains to look out across the Grampians at sunset, or visit the iconic Mackenzie Falls. As you walk, admire the stunning wildflowers, unique Australian wildlife, and jaw-dropping lookouts found in this region. For a special event, visit the Halls Gap area of the National Park between the 2nd – 4th February 2018 for the Grampians Musical Festival. Listen to up and coming Australian artists while taking in the panoramic mountain views.
When: Anytime
Website: www.visitgrampians.com.au
Where: Grampians National Park, Victoria, Australia
Cost: Free

16. Rose Street Artist's Market
The Rose Street Artist's Market is one of Melbourne's hidden gems that will have you returning each week for more. Hosted each Saturday and Sunday in Fitzroy, this eclectic market has a range of unique artisan pieces. Each weekend it features handmade and original jewellery, homewares, prints, and everything in between, to showcase Melbourne's best creative talents. While looking through the items in this stunning design treasure trove, stop for a chat with the talented artists behind the work.
When: Every Saturday and Sunday, 11 am – 5 pm
Website: www.rosestmarket.com.au
Where: 60 Rose Street, Fitzroy, Melbourne, Australia
Cost: Free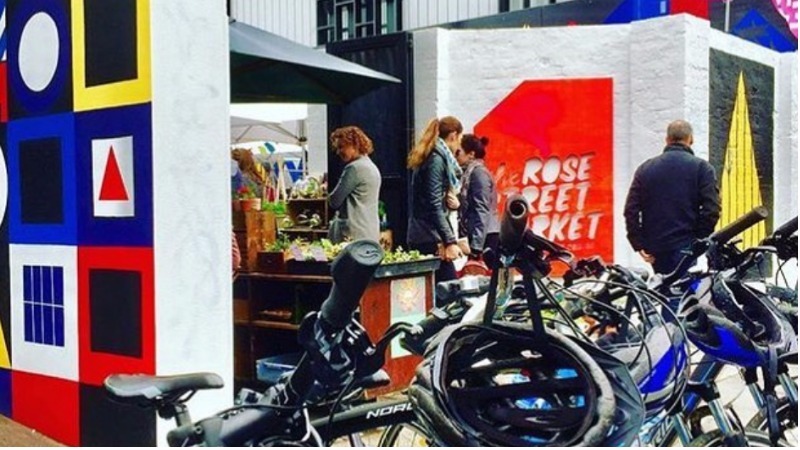 SUBSCRIBE TO OUR NEWSLETTER
Subscribe to our mailing list and get interesting stuff and updates to your email inbox.