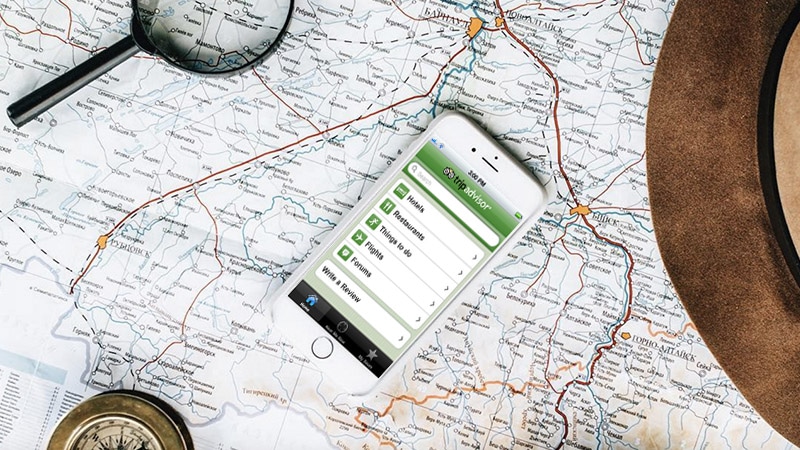 Travelling can open worlds and minds like nothing else could. While we are all consumed by the wanderlust in us at one point or another, being ready to step out of your comfort zone can be quite challenging if you are not well prepared for it. To make your trip a memorable one, it's better to have help right at your fingertips. We have curated the best travel apps of 2016 so you'll never lose your bearings, overpay for your hotel or get crippled by jetlag again.
PackPoint
Most often we tend to pack stuff that we may not require and leave behind what is most essential. PackPoint is a free app that will put an end to your packing woes. All you need to do is enter your destination, length of stay and nature of travel. The app then checks the weather against your itinerary and creates a smart packing list which includes your clothing, accessories and toiletries. Could life get any better than this? Say goodbye to forgetfulness.
Available on: Android, iOS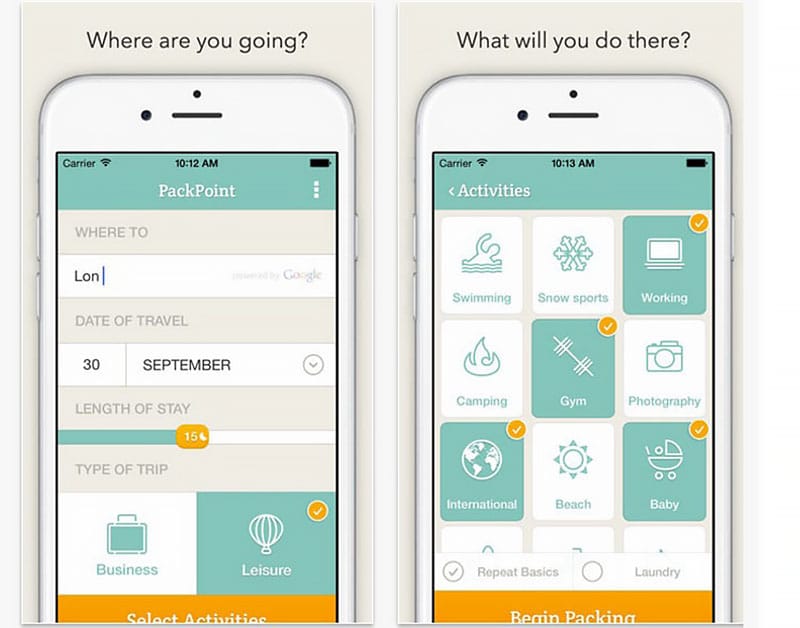 Expensify
For all the frequent business travellers keeping tab of business, expenses can be quite a herculean task. Worry not! Bid adieu to excel sheets, Expensify comes as the saviour that helps you organise, track and reimburse your expenses by easy submission. This user-friendly app tracks your number of hours at work and mileage of travel just as well as it aids you to digitally keep your scans and receipts (forgo the use of bits of papers). If you need to invoice someone or send expense reports, this app sure will ease things up.
Available on: Android, iOS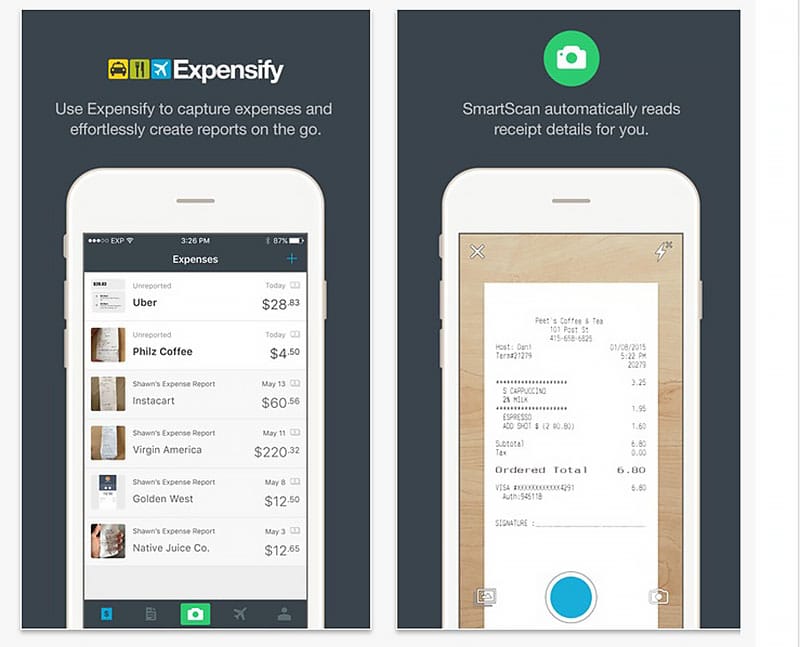 Airbnb
With only a touch of a button, a traveller can book their accommodation. Airbnb is the app that will help you determine where you want to stay when you reach your destination. The app allows enough privacy for the guest as well as the host to interact through their messenger until they are ready to exchange more details of their travel. Stocked with plenty of images and map options, the traveller can decipher their stay. This free app avails you with plenty of choices for stays that will make you feel like a local.
Available on: Android, iOS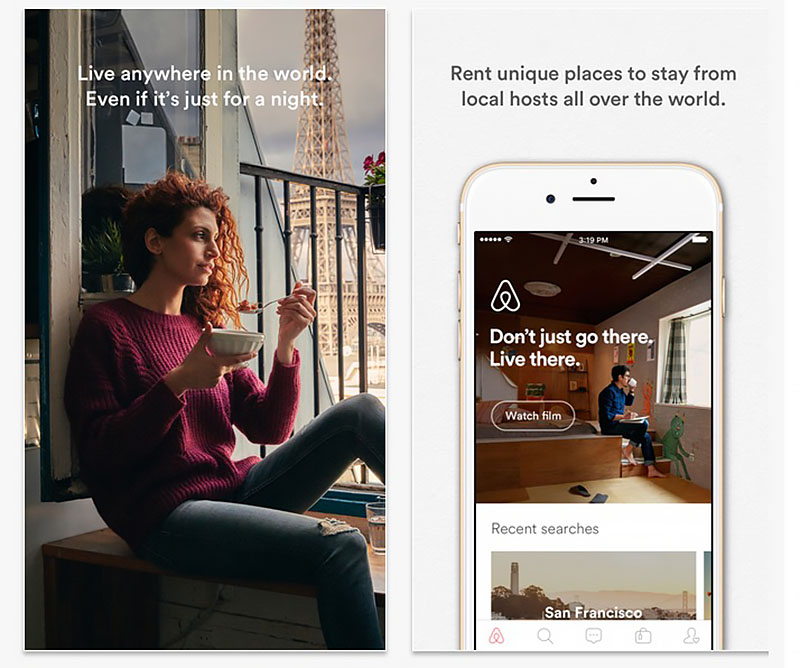 itranslate
Travelling is full of surprises, knowing new cultures can be enlightening and the best stories of a place come from the locals, but not knowing the language can make it a bit challenging to communicate and understand. This issue can be easily fixed with itranslate. The translation and dictionary app supports as many as 90 languages and different dialects. The free app comes with translation via text input and with the additional in-app purchase you can add features like voice recognition too. So, here you are, to the traveller in you, language is no longer a barrier.
Available on: Android, iOS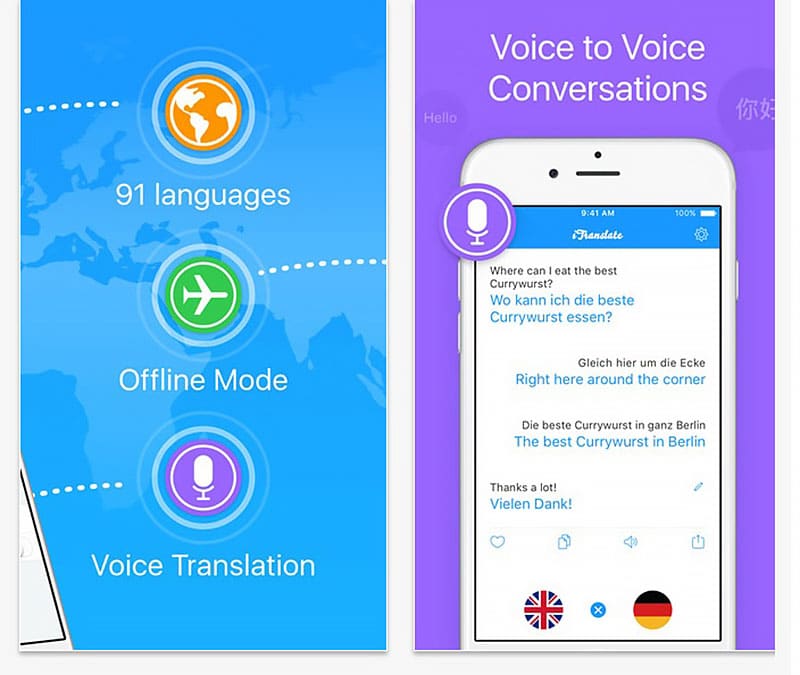 Uber
As the app says, it truly has changed the way you ride. The Uber app has to be installed in your app whether you are travelling or not. It's user-friendly, and all you need to do is create an account, link your credit/debit card to the account, and be assured that you will never be stranded on the road ever again. Choose your ride, let the app locate you and call for your Uber driver, you could track the car in real time and even before you realise they are at your service.
Available on: Android, iOS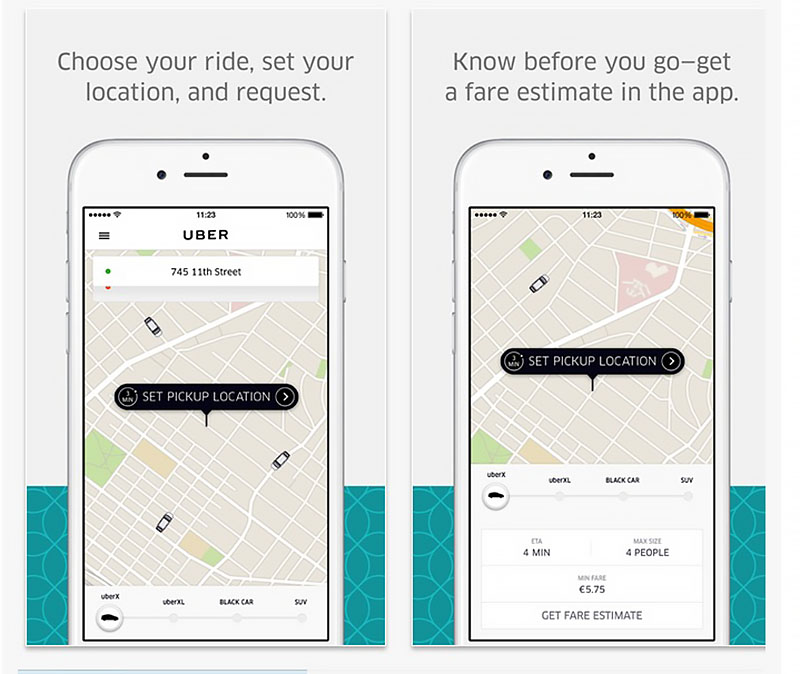 XE Currency
XE Currency is for all travellers trading in foreign currencies. It is almost mandatory to have this app. This currency-converting app offers you to compare multiple currency rates at the same time, examine over 30,000 currency charts and also store last updated rates offline. XE Currency will keep your monetary expenditures in check.
Available on: Android, iOS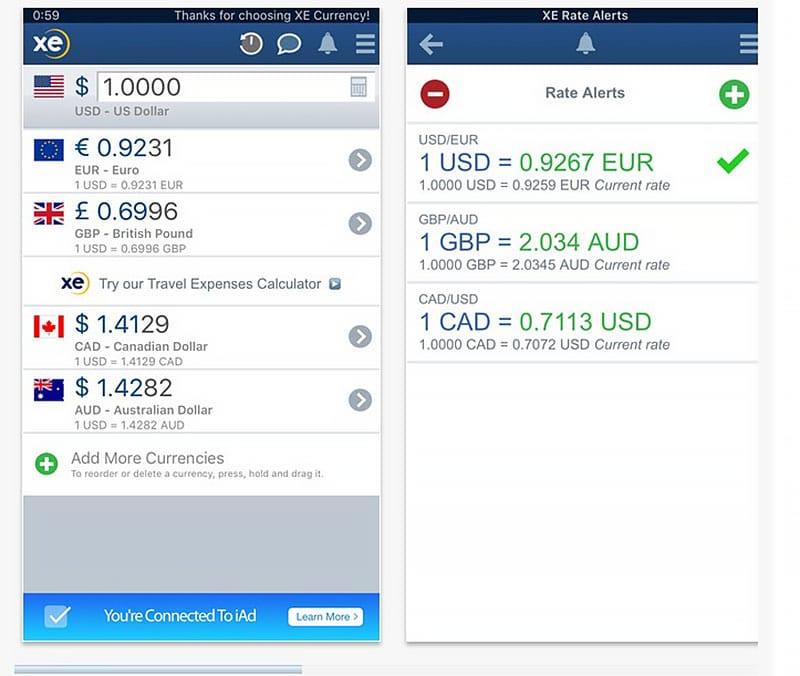 TripIt
There is always so much to take care of when you are travelling, hotel bookings, car rental services, reservations and more. To make life simple, all you have to do is get Tripit on your phone and connect your email account and see the services that the app offers unfold. As soon as you send your travelling confirmation to the Tripit account, it creates a travel itinerary for you which includes car rental services, hotel bookings and reservations. It saves you from spending long hours finding the perfect solution to your travelling woes.
Available on: Android, iOS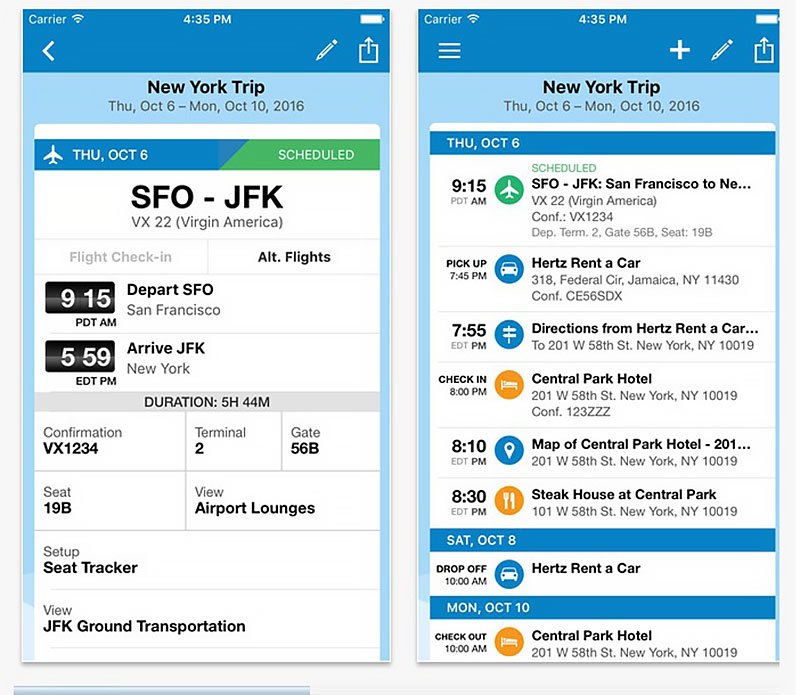 SkyScanner
Have you got the best deal yet? SkyScanner is one of the most sought after apps that will determine the most economical flight fare for you. All you ought to do is enter your destination, and it will throw you a list of flight deals, which you can compare and get your most suitable option.
Available on: Android, iOS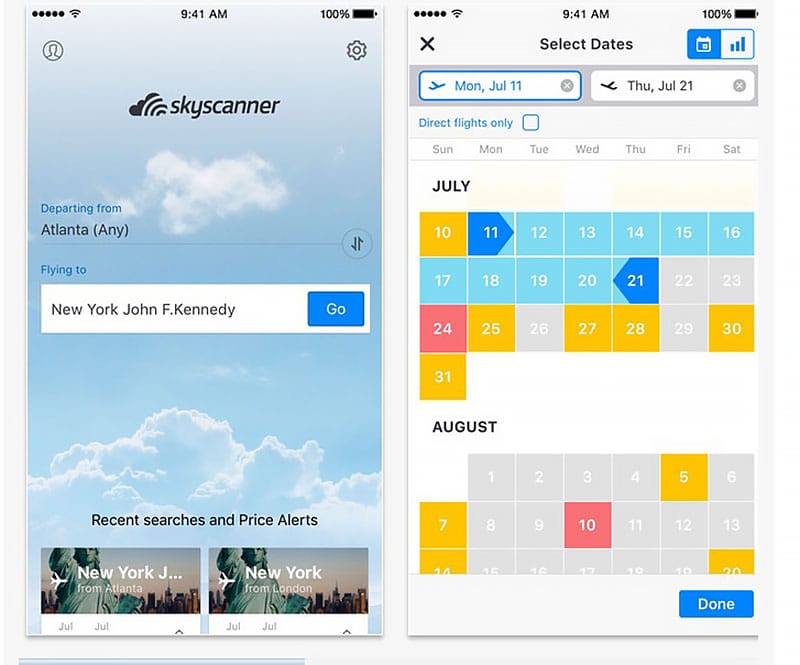 TripAdvisor
TripAdvisor will be your through and through guide all along your trip. This app will aid you in getting the best hotel for your preference and help you gorge in the best restaurants while also directing you to do things to make your trip as memorable as it can be. You could even check as well as write reviews about your experience of the places giving you a clearer understanding of what you are looking for. Too good to be true? TripAdvisor is.
Available on: Android, iOS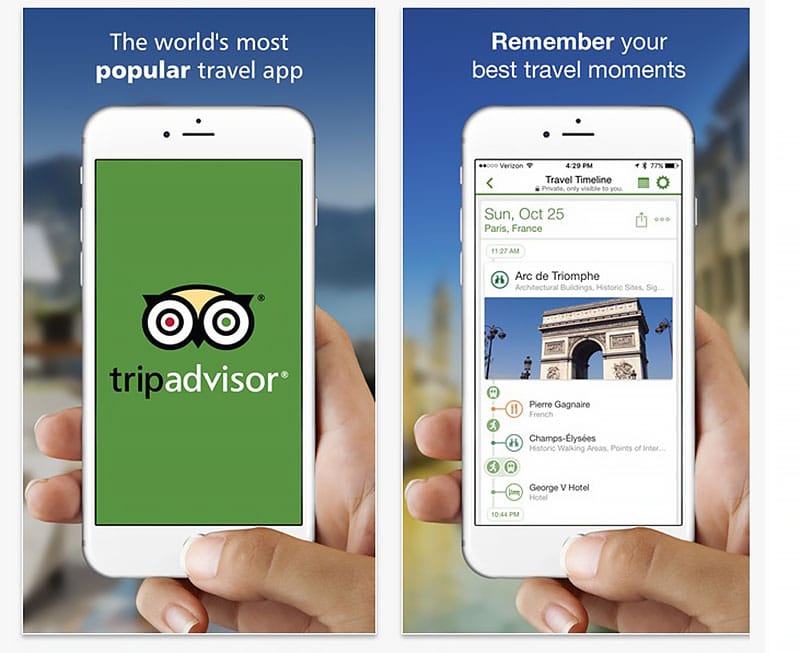 Triposo
Triposo pretty much plans the trip for you, from planning your transportation, to hotel reservations, sightseeing, activities to do, and restaurants to hang out in and all of this works offline. You can even navigate the map, get local tips, know the weather and check currency conversions. Who needs a local guide if you have one right at your fingertips.
Available on: Android, iOS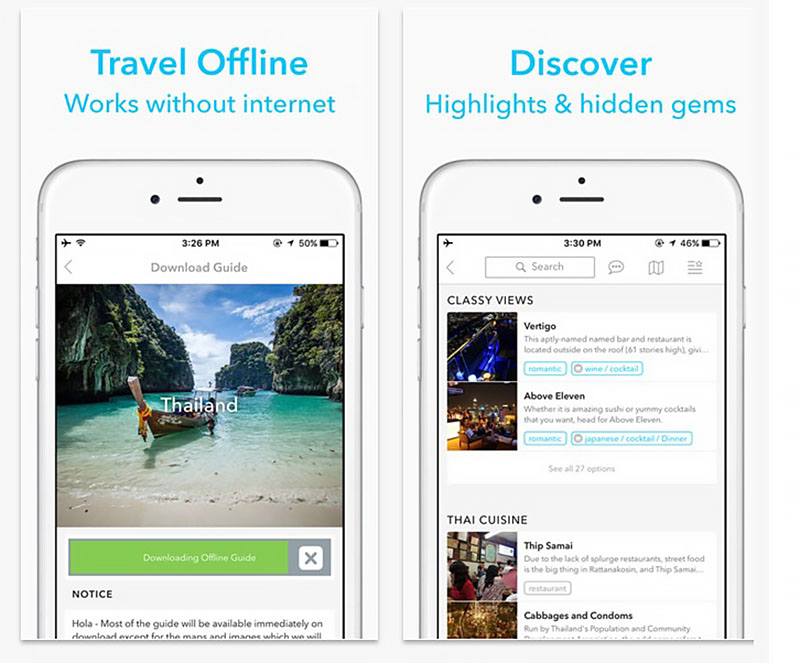 Yelp
Stranger in the city, and you don't know where to go? Let the Yelp app help you track the local businesses that are available in your immediate area. If you scroll through the app you would be amazed at the options it has for you to explore, be it a restaurant, a local bar, or shopping spots and more. It has an advanced monocle feature, which provides you with graphical reviews of local businesses in real-time when you point the camera of your phone toward the streets. So here you are when in trouble just yelp for help.
Available on: Android, iOS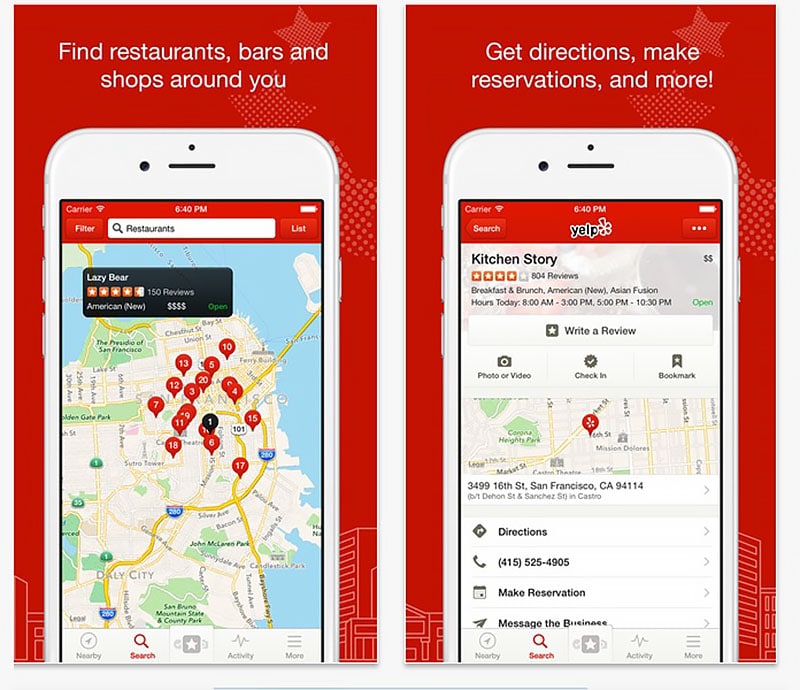 LoungeBuddy
While the prospect of travelling for business or pleasure can be alluring, drawn-out hours at the airport due to missed or delayed flights and prolonged layovers can prove to be a dampener. With LoungeBuddy, be rest assured that your lacklustre time is over because the app allows you to explore the lounges laced with photos and amenities it offers to help you determine which one suits your needs best. So go on, while away your time in leisure.
Available on: Android, iOS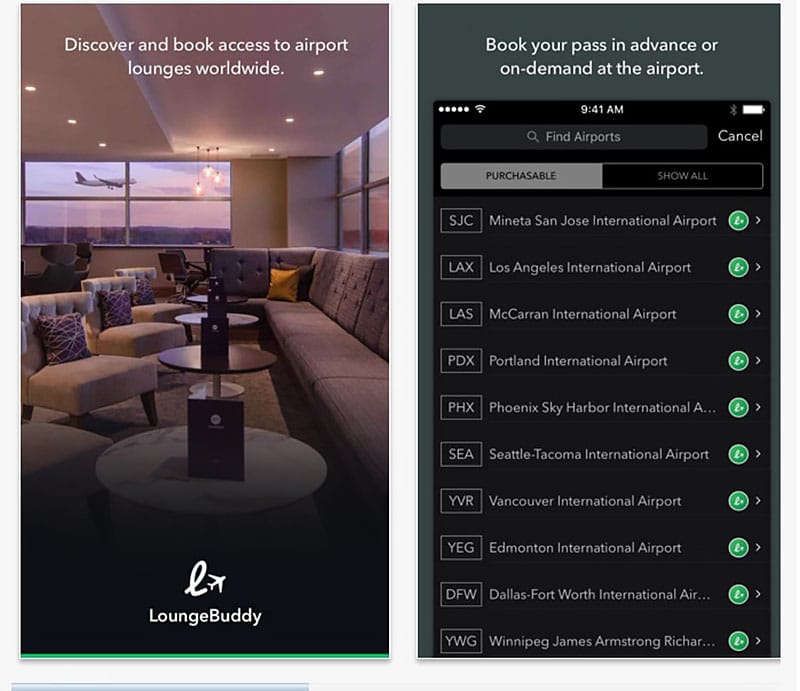 SUBSCRIBE TO OUR NEWSLETTER
Subscribe to our mailing list and get interesting stuff and updates to your email inbox.